New Machine-Perfusion Organ Preservation System Keeps Livers Healthier for Transplant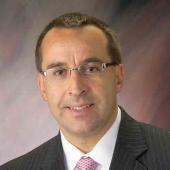 A new preservation system has been developed that pumps cooled, oxygen-rich fluid into donor livers not only keeps the organs in excellent condition for as long as 9 hours before transplantation, but also leads to dramatically better liver function. This system offers the potential to increase the survival of liver transplant recipients, according to a series of preclinical studies by researchers at the University of Pittsburgh School of Medicine, UPMC, and the McGowan Institute for Regenerative Medicine. The system could be tested with transplant patients at UPMC later this year.
The findings, which were published online in the American Journal of Transplantation, suggest that it's possible to use the technique of "machine perfusion" with a newly created cell-free oxygenated solution to expand the number of high-quality livers available for transplant, thereby shortening waiting times and reducing patient mortality.
Currently, 20 to 40 percent of donor livers cannot be transplanted into recipients because oxygen deprivation during storage and transport in conventional containers can make pre-existing tissue damage worse, explained senior investigator Paulo Fontes, MD, UPMC transplant surgeon, associate professor, Starzl Transplantation Institute, Department of Surgery, Pitt School of Medicine, and a deputy director of the McGowan Institute. If the damage is too extensive, the organ cannot be safely transplanted into a patient.
"Standard practice is to use a method called cold static preservation, which uses tissue cooling to slow down metabolism with the aim of reducing the demand for oxygen and thus protecting cells from death," Dr. Fontes explained. "In our new system, we pump a special fluid designed to deliver oxygen to the liver, creating an environment that supports normal function. The integrity of the cells and vital metabolic activity is sustained for eventual transplantation of the organ."
The research team optimized a machine-perfusion (MP) device that was developed by Organ Assist, a company in the Netherlands, and added a fluid with a hemoglobin-oxygen carrier component to deliver high concentrations of oxygen to the tissue. The liver is immersed in chilled fluid, which is also pumped through tubes inserted into the organ's large blood vessels to effectively oxygenate the tissue.
The team transplanted six pigs with livers that had been kept for 9 hours, where the livers were preserved using the MP system, and another six, where the organs were preserved using the standard cold static preservation method.
They found that 100 percent of the pigs who got MP livers survived, compared to 33 percent of those who received conventionally preserved organs. The MP livers functioned better, produced more bile, and had higher oxygen levels than their conventional counterparts, and analyses of multiple biomarkers including inflammatory mediators indicated that the MP livers had been better preserved.
Also, "it was immediately obvious to us that the pigs who received MP livers looked much healthier and easily moved around their pens just hours after they woke up from the surgery," Dr. Fontes said. "They didn't look as ill as the animals treated with standard cold preservation. It was amazing."
The data from the studies have been shared with federal regulators, he added, with the aim of launching a clinical trial to test the system at UPMC this year.
"This system has great potential to enhance our current standards for organ preservation, which should translate into more patients getting a life-saving procedure with potentially better outcomes," Dr. Fontes said. "Not only that, we have hopes of a faster recovery because the liver could be less likely to become injured due to a lack of oxygen."
Co-investigators include Roberto Lopez, MD, Yoram Vodovotz, PhD, Ruben Zamora, PhD, Donna Stolz, PhD, Anthony Demetris, MD, George Michalopoulos, MD, PhD (all affiliated faculty members of the McGowan Institute for Regenerative Medicine), Marta Minervini, PhD, Victor Scott, MD, Kyle Soltys, MD, Sruti Shiva, PhD, Shirish Paranjpe, PhD, David Sadowsky, Derek Barclay, and James Wallis Marsh, MD, all of the University of Pittsburgh; and Arjan van der Plaats, PhD, of Organ Assist, Groningen, Netherlands.
---
RESOURCES AT THE MCGOWAN INSTITUTE
February Special at the Histology Lab
Don't let the Winter Blues get you down! Get down with the winter Blues!!
Visit the McGowan Institute Histology Lab and make the most of Blue moods.
Stay warm and toasty with positive iron staining results from a Prussian Blue:

Enjoy a day at the microscope evaluating mucin results with the paradise blue sky shades of an Alcian Blue stain:

Mast Cells will stand out with a Toluidine Blue stain:

Shake off the winter blues and get down with 20% off these Special Stain Blues, when you mention this ad. Contact Lori in Histology with any questions regarding our February Blue Specials or any of your histology needs. Most projects can be completed and returned to you in one week. The McGowan Histology Lab offers free pick-up and delivery to Oakland.
Contact Lori at the McGowan Core Histology Lab and ask about our staining specials. Email perezl@upmc.edu or call 412-624-5265. As always, you will receive the highest quality histology in the quickest turn-around time.
Did you know the more samples you submit to the histology lab the less you pay per sample? Contact Lori to find out how!
---
UPCOMING EVENTS
Registration Open: 2015 McGowan Institute Retreat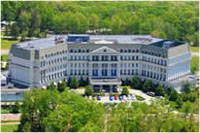 The 14th Annual McGowan Institute for Regenerative Medicine Scientific Retreat is set to take place on March 8-10, 2015, at Nemacolin Woodlands Resort.
The poster session will begin on the evening of March 8, 2015, at which time there will be an informal mixer.
Under the leadership of McGowan Institute for Regenerative Medicine faculty member Dr. Fabrisia Ambrosio, Assistant Professor in the Department of Physical Medicine and Rehabilitation at the University of Pittsburgh, the program committee has planned an exciting group of speakers and topics.
Highlights from the 2014 Retreat can be found here.
---
Fourth Annual Regenerative Rehabilitation Symposium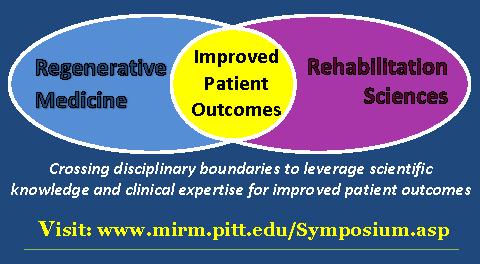 The annual Regenerative Rehabilitation Symposia series is a unique opportunity for students, researchers, and clinicians working in the interrelated fields of regenerative medicine and rehabilitation to meet, exchange ideas, and generate new collaborations and clinical research questions. Jointly organized by the University of Pittsburgh Rehabilitation Institute, the School of Health and Rehabilitation Sciences at the University of Pittsburgh, the McGowan Institute for Regenerative Medicine and the Rehabilitation Research and Development Center of Excellence at the Veterans Affairs Palo Alto Health Care System, the Fourth Annual Symposium on Regenerative Rehabilitation will be held on September 24-26, 2015 in Rochester, MN, hosted by the Mayo Clinic.
For more information on this event, please contact Katy Wharton at: rehabmtg@pitt.edu or whartonkm@upmc.edu or call 412-624-5293.
---
Welcoming New Members of the McGowan Institute Leadership Team
McGowan Institute Director William Wagner, PhD announced that the following faculty will take on the role of Deputy Directors of the Institute as part of the leadership team: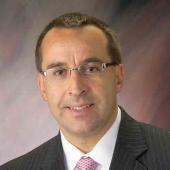 Paulo Fontes, MD, FACS: Dr. Fontes is a transplant surgeon, a scientist, and an entrepreneur. He is an Associate Professor of Surgery at the University of Pittsburgh Medical Center (UPMC) and is also the Director of the Machine Perfusion Program, a collaborative effort of the Thomas E. Starzl Transplantation Institute (STI), Department of Surgery, and the McGowan Institute for Regenerative Medicine. Dr. Fontes became the Chairman of the Scientific Advisory Board for Virtech Bio LLC, DE in 2014.
Dr. Fontes received his MD degree from Sao Paulo State University (UNESP) in 1985 through a full scholarship program. He underwent two post-doctoral training programs at UPMC in cell transplantation (1991-93) and multi-organ transplantation (1996-98). He is fully certified by the American Society of Transplant Surgeons (1998) and is a Fellow of the American College of Surgeons (2001). He was the Director of the Liver Transplant Program at the STI, UPMC for almost a decade while performing and assisting in over 1,500 liver transplant procedures and managing over 10,000 patients. He was also a Co-Founder and the first Medical Director of the Organ Referral Center, UPMC. Dr. Fontes contributed to an all-time record of 850 transplant procedures (all organs combined) in 2007 at UPMC.
Dr. Fontes has authored over 107 peer-review publications, 10 book chapters, and 108 published abstracts. He has been directly involved in the training of more than 85 transplant surgeons since 1998. Dr. Fontes has given over 85 national and international lectures and has received more than 24 awards and honors. Dr. Fontes is a member of the Editorial Review Board of 16 medical journals and grant agencies. He has received financial support for his ongoing research from 7 funding agencies, including the NIH, and has 2 patent applications.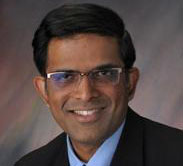 Vijay S. Gorantla, MD, PhD: Dr. Gorantla is an Associate Professor of Surgery in the Department of Plastic Surgery at the University of Pittsburgh and is the Administrative Medical Director of the Pittsburgh Reconstructive Transplant Program at UPMC.
Dr. Gorantla received his medical degree from the University of Health Sciences in India and pursued clinical training at King George Hospital. He also completed postgraduate surgical training in Manchester, United Kingdom, followed by a microsurgery and plastic and reconstructive surgery research fellowship at the University of Louisville, Kentucky. He also earned an MS and a PhD from the University of Louisville with a dissertation focused on the transplantation immunology of vascularized composite allografts (VCA). He pursued a post-doctoral fellowship at the Christine M. Kleinert Institute for Hand and Microsurgery and played a key role in the Nation's first hand transplant program at the University of Louisville before coming to the University of Pittsburgh.
Dr. Gorantla's specific training and background involves reconstructive transplantation (limb, face, and other structures) after civilian or combat trauma. His academic interests include, but are not limited to, translational and clinical aspects of immunomodulation (stem cell therapies, immunobiologics), neuroregeneration (neurobiologics) and targeted therapeutic, monitoring or diagnostic strategies in VCA (local immunosuppression, gene therapy, immunosurveillance, non-invasive molecular/multimodality imaging of rejection, ex vivo preservation techniques, immunocloaking and immunoevasion in donor grafts).
These new appointees join associate director, Rocky S. Tuan, PhD, and previously appointed deputy directors Stephen F. Badylak, DVM, PhD, MD, Harvey S. Borovetz, PhD, Johnny Huard, PhD, and Peter D. Wearden, MD, PhD. This team helps in defining opportunities to enhance the programs of the McGowan Institute.
New Development Director Selected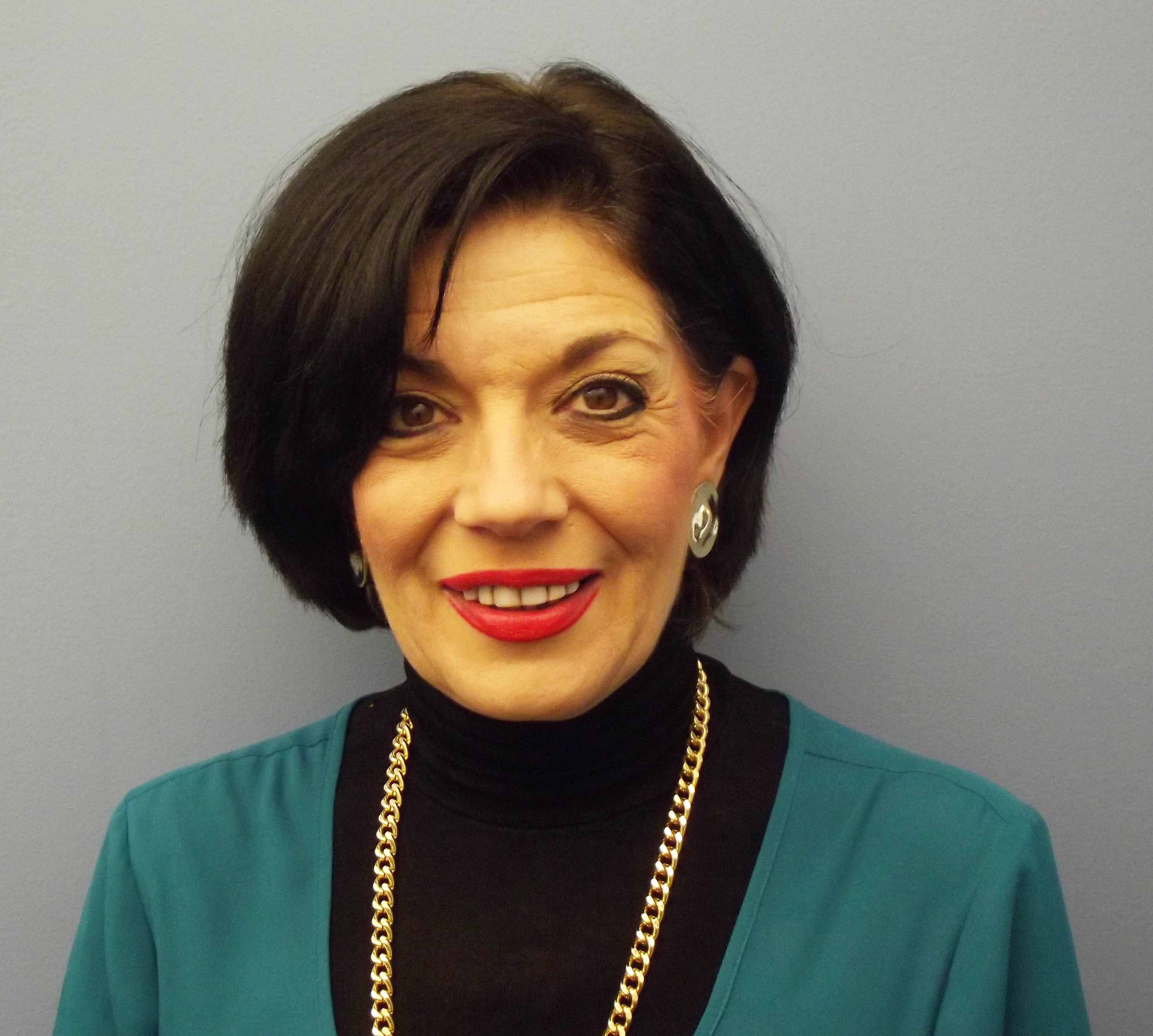 McGowan Institute Director William Wagner, PhD announced that through a partnership with the University of Pittsburgh Medical and Health Sciences Foundation, Ms. Cynthia P. Cavallucci, will serve as the development director for the McGowan Institute. Ms. Cavallucci will have the lead in promoting the McGowan Institute and working with McGowan faculty to identify opportunities for philanthropic support of McGowan-related initiatives.
Before joining the University, Ms. Cavallucci served as the Community Relations Manager for the Coordinated Care Network (CCN) and was responsible for developing and implementing community strategies within all market segments. The strategies were designed to identify business opportunities, promote brand visibility, and drive sales while encouraging positive community impact.
---
SCIENTIFIC ADVANCES
Statins Inhibit Spread of Some Cancers in Laboratory Tests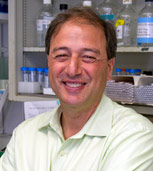 Cholesterol-lowering drugs appear to be a promising, cost-effective way to reduce the risk of metastases in some cancers, according to laboratory research led by scientists at the University of Pittsburgh School of Medicine, including McGowan Institute for Regenerative Medicine faculty member Alan Wells, MD, DMS, the Thomas J. Gill III Professor of Pathology and the Vice-Chairman of the Department of Pathology at the University of Pittsburgh. Metastases, rather than the original tumor, are what usually kill people with cancer.
The discovery, published in the open-access journal Scientific Reports, part of the Nature Publishing Group, reveals the mechanism by which statins may impede the process that cancerous tumor cells need in order to split off from the primary tumor and cause cancer elsewhere in the body.
"We didn't plan to discover this – we were actually modeling metabolism of tumor cells and looking at the response of various tumor cells to existing drugs, including statins," said senior author Zoltán Oltvai, MD, associate professor of pathology at Pitt. "But, sure enough, we were able to show that these cholesterol-lowering drugs interrupt the growth of some cancer cell lines that are very similar to those cancer cells that leave the primary tumor and eventually colonize other organs."
When a tumor metastasizes, it spreads cancer cells through the body using the blood stream. The cells then come to rest at another site in the body, eventually forming new tumors. Sometimes these cells lie dormant, and a person can appear cancer-free after the primary tumor is removed, only to have his or her cancer reappear years later in another organ.
Cancer cells require the synthesis of cholesterol and cholesterol precursor molecules to reprogram themselves from an adherent, or "epithelial" state, to a mobile, or "mesenchymal" state, in order to leave or "shed" from the primary tumor and recolonize elsewhere in the body. Statins, which are routinely used to lower lipid levels, could potentially block cancer cell spread by inhibiting an enzyme that catalyzes a key step in the cholesterol synthesis process, Dr. Oltvai said.
His team found that slower-growing, mesenchymal-like cancer cell lines that contain the protein vimentin inside the cell, but do not display the protein E-cadherin on their surface, are particularly sensitive to statins. Knowing this, doctors eventually may be able to test biopsies from cancerous tumors for these markers to determine if statins may be effective.
Dr. Oltvai noted that coupling treatment of the primary tumor – which can involve chemotherapy, surgical removal of the tumor, and radiation – with statins might be a way to prevent the primary tumor from shedding cells, and also prevent those cells from surviving their journey through the body or reactivating elsewhere in the body later on.
These are preliminary results, and people should not start taking statins as an anti-cancer drug, Dr. Oltvai stressed. His team tested the cancer cells' reaction to statins in the laboratory, and the process could be different in the human body. The researchers are pursuing funding for additional studies on how exactly statins can interfere with the process that leads to metastases and whether combining statins with other drugs may be even more potent than using statins alone.
---
Stem Cells Faulty in Duchenne Muscular Dystrophy, Researchers Find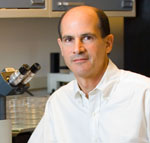 Like human patients, mice with a form of Duchenne muscular dystrophy undergo progressive muscle degeneration and accumulate connective tissue as they age. Now, McGowan Institute for Regenerative Medicine affiliated faculty member Thomas Rando, MD, PhD, professor of neurology and neurological sciences at Stanford University School of Medicine, and Stanford researchers have found that the fault may lie at least partly in the stem cells that surround the muscle fibers.
They've found that during the course of the disease, the stem cells become less able to make new muscle and instead begin to express genes involved in the formation of connective tissue. Excess connective tissue — a condition called fibrosis — can accumulate in many organs, including the lungs, liver, and heart, in many different disorders. In the skeletal muscles of people with muscular dystrophy, the fibrotic tissue impairs the function of the muscle fibers and leads to increasing weakness and stiffness, which are hallmarks of the disease.
The researchers discovered that this abnormal change in stem cells could be inhibited in laboratory mice by giving the animals a drug that is already approved for use in humans. The drug works by blocking a signaling pathway involved in the development of fibrosis. Although much more research is needed, the scientists are hopeful that a similar approach may one day work in children with muscular dystrophy.
"These cells are losing their ability to produce muscle, and are beginning to look more like fibroblasts, which secrete connective tissue," said Dr. Rando. "It's possible that if we could prevent this transition in the muscle stem cells, we could slow or ameliorate the fibrosis seen in muscular dystrophy in humans."
A paper describing the researchers' findings was published in Science Translational Medicine. Dr. Rando, the paper's senior author, is director of the Glenn Laboratories for the Biology of Aging and founding director of the Muscular Dystrophy Association Clinic at Stanford. Former postdoctoral scholar Stefano Biressi, PhD, is the lead author. Dr. Biressi is now at the Centre for Integrative Biology at the University of Trento in Italy.
---
AWARDS AND RECOGNITIONS
Pitt Innovation Challenge Awards Prizes to Creative Thinkers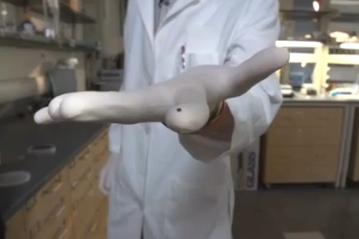 A project to develop a portable sensor that monitors a condition called ketosis was recently awarded a $100,000 prize in the second Pitt Innovation Challenge (PInCh). McGowan Institute for Regenerative Medicine affiliated faculty member David Finegold, MD, professor of pediatrics, medicine, and human genetics at the University of Pittsburgh, is a member of the winning team named Nanoketo.
In the team's 2-minute video presentation, team member Mr. Gregory Morgan describes the ketosis diagnostic problem and the nanotechnology solution. Currently, monitoring ketosis is determined either through a urine or blood test. Nanoketo proposes to use breath acetone sensing which will be "reliable, noninvasive, cheaper-than-ever, and available in the comfort of your own home."
More than 60 teams participated in PInCh, which was sponsored by the University of Pittsburgh's Clinical and Translational Science Institute (CTSI), the Office of the Provost, and the Innovation Institute. During the first phase of the competition, which began in September, each team submitted a video entry to answer the question, "From cell to community: How can we individualize solutions for better health(care)?" Twenty teams were then asked to provide a written description of their projects, and 10 finalists were chosen to present during the showcase.
"PInCh is a celebration of the pioneering and entrepreneurial spirit of some of the brightest, most enterprising teams of visionary thinkers in and around the Pittsburgh region," said CTSI director Steven E. Reis, MD, associate vice chancellor for clinical research, Health Sciences, and professor of medicine, University of Pittsburgh School of Medicine. "This approach is leading to the implementation of some amazing ideas."
In addition to the cash prize, Dr. Finegold and the team will also get the assistance of a project manager to begin implementing their ideas.
Illustration: 2-mm microchip contains 4 devices. –Nanoketo.
---
ASEE Names Dr. Steve Little the 2015 Curtis W. McGraw Research Award Recipient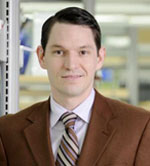 McGowan Institute for Regenerative Medicine faculty member Steve Little, PhD, CNG Faculty Fellow and Chair of Chemical and Petroleum Engineering, University of Pittsburgh, has been named the 2015 Curtis W. McGraw Research Award recipient by the American Society of Engineering Education (ASEE).
The McGraw Award was established in 1957 to recognize outstanding early achievements by young engineering college research workers and to encourage the continuance of such productivity. The award is named after Curtis McGraw, who began his career with McGraw-Hill in 1920 in the company's shipping department, and worked his way to become company president in 1950. Sponsored by the Engineering Research Council and the McGraw Hill Book Company, this award is very selective and competitive, and candidates must be under 40 the year the award is presented. Dr. Little will receive his award at the Engineering Research Council annual conference in March.
Dr. Little's citation reads, "For exceptional contributions to fundamentals in the field of controlled release and contributions to the establishment of the nascent field of biomimetic delivery… Dr. Little has developed new approaches to program controlled-release devices to behave in defined ways, leading to systems that mimic the way cells accomplish complex tasks. His work also led to the founding of the first custom controlled-release design company in Pittsburgh. Dr. Little's approach as an educator has led to numerous teaching awards and achievements that are unprecedented in history of his institution."
In his nomination it is noted that Dr. Little's contributions as a researcher and scholar at Pitt are unparalleled, and his reputation as an educator is highly regarded by his engineering colleagues and students, as well as others across the University. His awards are numerous, and he is the only individual at the Swanson School of Engineering to receive both the Chancellor's Distinguished Teaching Award and the Chancellor's Distinguished Research Award.
---
An Intensive Focus on Care

McGowan Institute for Regenerative Medicine affiliated faculty member Derek Angus, MD, Professor and Chair of Critical Care Medicine, University of Pittsburgh Medical Center, was named by HealthLeaders magazine as one of the "20 People Who Make Healthcare Better—2014." In its annual HealthLeaders 20, the magazine profiles individuals who are changing healthcare for the better. Some that are named are longtime industry fixtures; others would clearly be considered outsiders. Some are revered; others would not win many popularity contests. All in all, those on the list are making a difference in healthcare.
As reported by HealthLeaders magazine's Cheryl Clark, Dr. Angus has distinguished himself as an expert in the operations, cost, and efficiency of the intensive care unit, especially as it cares for patients with sepsis and septic shock, which strikes more than a million Americans a year.
"Sepsis is a huge public health problem, a sleeping giant because people don't even hear the word. It's essentially what kills you from bacterial infections," he says.
An emerging topic of Dr. Angus' team research is related to ICU psychosis, the phenomenon of hallucinations and delirium that mysteriously affects some ICU patients, usually those with longer lengths of stay. "They often have vivid nightmares about the terrible things happening to the people in the beds next to them, "Dr. Angus says. It's a frightening experience for everyone, and wears down doctors and staff trying to reassure and explain the symptoms to these patients and their families.
The cause is poorly understood, but Dr. Angus believes sepsis plays a role, including the actual biological process of brain inflammation. "It steepens your subsequent rate of cognition decline. It's not every patient, but some patients who develop ICU psychosis never return to baseline, and even 6 months later have attention-, memory-, and other deficit disorders," he says.
---
University of Pittsburgh Honors College Names Its First Faculty Fellows

The University Honors College (UHC) has named its initial cohort of honors college faculty fellows. Forty-six faculty members from across the University accepted the new designation. Three of the inaugural members named are McGowan Institute for Regenerative Medicine affiliated faculty members:
Harvey Borovetz, PhD, Distinguished Professor and former Chair (2002-2013) in the Department of Bioengineering, Swanson School of Engineering at the University of Pittsburgh, the Robert L. Hardesty Professor in the Department of Surgery, University of Pittsburgh School of Medicine, and Professor of Chemical and Petroleum Engineering
Steven Little, PhD, Chairman of the Department of Chemical and Petroleum Engineering and Associate Professor and CNG Faculty Fellow in the Departments of Chemical and Petroleum Engineering, Bioengineering, Immunology, and Ophthalmology
Ellen Cohn, PhD, Associate Dean for Instructional Development in the School of Health and Rehabilitation Sciences, University of Pittsburgh, with secondary appointments in Pitt's Department of Oral Biology in the School of Dental Medicine, Pharmaceutical Sciences in the School of Pharmacy, and in the Clinical and Translational Science Institute
The appointment, renewable for 3 years, recognizes faculty "who contribute something substantial on a regular basis," said UHC Dean Edward Stricker, who noted that UHC has no faculty of its own, nor can faculty be appointed to it, and there are no plans to change that.
The designation carries with it no financial compensation. "It's simply an honor, recognizing them in a public way that people had contributed significantly, and we hope they will continue to do so," he said.
Dr. Stricker said the initial cohort "is not an exhaustive list of all faculty to contribute," nor is it a list of "best" faculty, whatever the measure might be.
Rather, the fellows program recognizes their devotion to UHC and support of its values of academic attainment, intellectual curiosity, and generosity of spirit. "I really appreciate what they're doing," Dr. Stricker said.
"These are good people, in addition to being smart and industrious," he said. "They're not only talented and happy to work hard, but generous — they get satisfaction from helping others. Not that they're simply willing to, they're happy to," Dr. Stricker said. "I want that to be the honors students, too. I want them to be good people, aware of their responsibility as members of their communities."
He said the number of faculty fellows will grow, envisioning that eventually 1-2 percent of the University's approximately 4,000 faculty could be invited.
Dr. Stricker envisions new cohorts being named each fall, either by UHC leaders or by a subset of fellows themselves. In addition to gathering at receptions at the University's annual honors convocation and commencement, a third reception recognizing the fellows would be held early in the fall term, he said.
UHC faculty fellows will serve as ambassadors, encouraging other faculty to get involved with UHC, and advocating for the honors college in their schools and departments. With the designation they may feel even more empowered to speak up on behalf of UHC, the dean said.
Fellows also will be advisers to UHC leadership. Dr. Stricker said he envisions faculty meetings once or twice a year, in addition to regularly seeking fellows' input and recommendations for improving the honors college. "It's inconceivable that I'm the only one who thinks about these things, or has the correct perspective," he said.
"Some of the best ideas are going to come from them."
---
Dr. Rory Cooper Named an NAI Fellow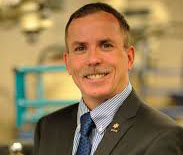 In December 2014, the National Academy of Inventors (NAI) named 170 distinguished innovators to NAI Fellow status including McGowan Institute for Regenerative Medicine affiliated faculty member Rory Cooper, PhD, the FISA/PVA Endowed Chair and a Distinguished Professor of the Department of Rehabilitation Science and Technology, School of Health and Rehabilitation Sciences, University of Pittsburgh. Those named bring the total number of NAI Fellows to 414, representing more than 150 prestigious research universities and governmental and non-profit research institutions.
Election to NAI Fellow status is a high professional distinction accorded to academic inventors who have demonstrated a highly prolific spirit of innovation in creating or facilitating outstanding inventions that have made a tangible impact on quality of life, economic development, and the welfare of society. The academic inventors and innovators elected to the rank of NAI Fellow are named inventors on U.S. patents and were nominated by their peers for outstanding contributions to innovation in areas such as patents and licensing, innovative discovery and technology, significant impact on society, and support and enhancement of innovation.
Dr. Cooper and the other new NAI Fellows will be inducted on March 20, 2015, as part of the 4th Annual Conference of the National Academy of Inventors at the California Institute of Technology in Pasadena. U.S. Patent and Trademark Office Deputy Commissioner for Patent Operations Andrew Faile will be providing the keynote address for the induction ceremony. Fellows will be presented with a special trophy, newly designed medal, and rosette pin in honor of their outstanding accomplishments. Also, the 2014 NAI Fellows will be recognized with a full page announcement in The Chronicle of Higher Education 16 January 2015 issue, and in upcoming issues of Inventors Digest and Technology and Innovation.
---
COMPANY SPOTLIGHT
Company Spotlight: Procirca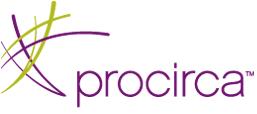 Procirca arose from the UPMC Artificial Heart Program and today is a clinical healthcare services business focused on cardiovascular surgery, clinical neurophysiology, perioperative blood management, and clinical engineering. For more than 25 years, Procirca has led the way in bringing state-of-the-art technologies and therapies to market. As a wholly-owned subsidiary of UPMC, its clients have access to world-class academic resources, clinical research capabilities, and physician domain experts. Procirca provides unsurpassed clinical expertise and brings patient-centered, quality-focused care to its partners.
Procirca offers perfusion, neuromonitoring, blood management, mechanical circulatory support, and clinical engineering services to more than 60 hospitals. The experience gained from the breadth and depth of its client base enables it to design custom solutions which yield clinical and economic benefits.
Per McGowan Institute for Regenerative Medicine faculty member and Procirca President Steven Winowich, the company provides services to about 17,000 patients a year, including 4,000 open-heart surgeries, half of which are in non-UPMC hospitals. About half of the company's business comes from perfusion services, which are machines that keep blood flowing to the heart and lungs during heart transplants and other complicated cardiac procedures. While that is the biggest contributor to revenue, Mr. Winowich said growth is coming primarily from two other business lines: neuromonitoring and mechanical circulatory support.
Managing cost-effective and high-quality healthcare services business lines is a complex undertaking, encompassing staffing and personnel management, equipment and disposable management, quality assurance and improvement, compliance concerns, and program design. Procirca integrates these components into a program customized to its clients' needs.
"These are new technologies, and it's very difficult to train a group in any hospital," said McGowan Institute for Regenerative Medicine faculty member Christian Bermudez, MD, Chief of UPMC's Division of Cardiothoracic Transplantation. Dr. Bermudez uses Procirca technicians to help with his surgeries at UPMC and other hospitals where he has set up programs.
"When you want to educate and implement these techniques elsewhere, you need a team," he said. "There is a growing need in this area, and very few companies are able to support it."
McGowan Institute for Regenerative Medicine faculty members who are on Procirca's clinical leadership team include Robert Kormos, MD, Jonathan Waters, MD, Christian Bermudez, MD, Harvey Borovetz, PhD, Marc Simon, MD, and Jeffrey Teuteberg, MD. Along with Mr. Winowich, Richard Schaub is part of the executive team.
Illustration: Procirca.
---
Regenerative Medicine Podcast Update
The Regenerative Medicine Podcasts remain a popular web destination. Informative and entertaining, these are the most recent interviews:
#143 – Dr. Bryan Brown is a Visiting Assistant Professor with the Department of Bioengineering at the University of Pittsburgh. Dr. Brown discusses the upcoming second annual Regenerative Medicine Summer School.
Visit www.regenerativemedicinetoday.com to keep abreast of the new interviews.
---
Picture of the Month
The Picture of the Month is a compliment to the longstanding features Grant of the Month and Publication of the Month. Each of these features highlights the achievements of McGowan affiliated faculty and their trainees. As we have always welcomed suggestions for grants and publications, please also consider submitting images that can highlight your pioneering work.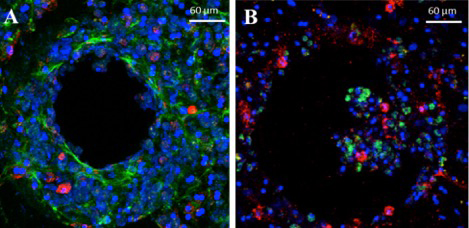 Hepatocytes and non-parenchymal cells survive and function through 15 days in the ex vivo hepatic microphysiologic system. (A) Cryopreserved human hepatocytes were co-cultured with cryopreserved Kupffer cells through 15 days. CD68: red (macrophage marker), F-Actin: green, Hoechst: blue. (B) Freshly isolated human hepatocytes were seeded with a total NPC fraction from the same donor and cultured to 15 days. Lyve-1: green (liver sinusoidal endothelial cell marker), CD45: red (leukocyte marker), Hoechst: blue. From: Spontaneous dormancy of metastatic breast cancer cells in an all human liver microphysiologic system.
Sara E Wheeler, Amanda M Clark, Donald P Taylor, Carissa L Young, V C Pillai, DB Stolz, R Venkataramanan, Douglas Lauffenburger, Linda Griffith and Alan Wells. British J Cancer, 2014, 111:2342-2350.