Welcome!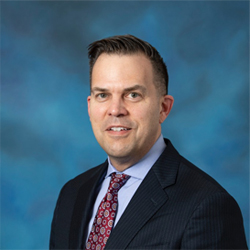 We live in exciting times. Revolutionary changes in our understanding of biological principles have opened our eyes to the promise of regenerative and rehabilitative medicine. As we dream of how we might harness our growing knowledge to the benefit of our fellow man, the reality of the challenges along the pathway to clinical translation begin to arise. While there are certain select therapies based on regenerative medicine principles now in clinical use, much work lies ahead to realize the potential of this growing field. Advances in the underlying science, engineering strategies to harness this science, and successful commercial activities are all required to bring new therapies to patients.
At the McGowan Institute for Regenerative Medicine our primary focus is on the development of technology to address tissue and organ insufficiency. We believe that the pursuit of a particular technological approach at the expense of excluding other concepts, risks stifling innovative approaches that may meet the primary objective.
As a result of this philosophy, our researchers' efforts broadly cover:
The replacement of tissue function with entirely synthetic constructs (such as in artificial organs),
Functional restoration with constructs that comprise both synthetic and cellular components (such as in biohybrid organs),
The combination of temporary scaffolds with cellular components (such as in conventional tissue engineering), and
Cellular therapies, including those involving adult stem cells and genetically manipulated cells (such as for the repair of damaged tissue and muscle).
To realize the vast potential of tissue engineering and other techniques aimed at repairing damaged or diseased tissues and organs, the University of Pittsburgh School of Medicine and UPMC Health System established the McGowan Institute for Regenerative Medicine. The McGowan Institute serves as a single base of operations for the University's leading scientists and clinical faculty working to develop tissue engineering, cellular therapies, and artificial and biohybrid organ devices.
The McGowan Institute is the most ambitious regenerative program in the nation, coupling biology, clinical science and engineering. Success in our mission will impact patients' lives, bring economic benefit, serve to train the next generation of researchers, and advance the expertise of our faculty in the basic sciences, engineering and clinical sciences. Our efforts proudly build upon the pioneering achievements of the Starzl Transplantation Institute in Organ Replacement.
We seek opportunities to engage other professionals in the dynamic and exciting programs of the Institute. Participation and collaboration can take many forms from full-time employment, to collaborative research projects, to participation in the seminars and colloquia posted on this site. If you want to participate in the McGowan Institute, and to the growth of regenerative therapies, please contact the lead individuals for the focus areas, or direct your e-mail inquiries to me.
Sincerely,
William R. Wagner, PhD
Director
Email: wagnerwr@upmc.edu
Phone: (412) 624-5327