Career Opportunities
Faculty Positions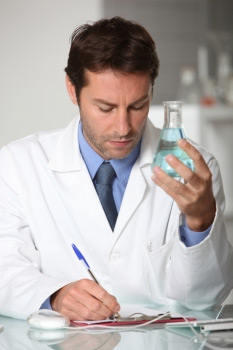 To realize the vast potential of tissue engineering and other techniques aimed at repairing damaged or diseased tissues and organs, the University of Pittsburgh School of Medicine and University of Pittsburgh Medical Center have established the McGowan Institute for Regenerative Medicine. The McGowan Institute serves as single base of operations for the university's leading scientists, engineers and clinical faculty working to develop tissue engineering, cellular therapies, biosurgery, and artificial & biohybrid organ devices. The Institute is devising innovative clinical protocols as well as pursuing rapid commercial transfer of its technologies related to regenerative medicine.
The Institute is actively recruiting faculty with broad expertise in the area of stem cells, cellular therapy, tissue engineering, or medical devices. Primary areas of interest for the candidates can be from any discipline but should focus on cellular therapy and/or tissue engineering. The Institute seeks individuals interested in translating this expertise as part of a larger effort to address a variety of issue and organ insufficiencies. Priority will be given to individuals who have worked with animal disease models and have a demonstrable capacity to lead a research effort that is simultaneously independent and integrative.
The McGowan Institute comprises a group of diverse faculty with expertise in clinical and biomedical science and bioengineering that share a focus on developing solutions to tissue and organ failure. The environment provides excellent research support facilities and the potential to work within one of the nation's top ten NIH-funded clinical research centers. Applicants must have a Ph.D. and/or M.D. degree, with relevant postdoctoral or other research experience.
Candidates should submit their curriculum vitae, statement of research interests and contact information for three references to:
Search Committee
McGowan Institute for Regenerative Medicine
Suite 300
450 Technology Drive,
Pittsburgh, PA 15219
Email submissions are welcomed at RMJobs@pitt.edu
---
Available Positions
The University of Pittsburgh is an affirmative action, equal opportunity institution.
There are no available positions at this time.