What's Happening At The McGowan Institute?
Regenerative Medicine for Osteoarthritis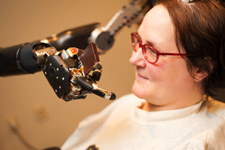 In a study entitled "High-performance neuroprosthetic control by an individual with tetraplegia," which was recently published in the online version of The Lancet, a team of researchers from the University of Pittsburgh described the brain-computer interface (BCI) technology and training programs that permits a 52-year-old individual with tetraplegia to move an arm intentionally, turn and bend a wrist, and close a hand for the first time in nine years.
In the study, brain-machine-interface training was done for 13 weeks with the goal of controlling an anthropomorphic prosthetic limb with seven degrees of freedom (three-dimensional translation, three-dimensional orientation, one-dimensional grasping). The participant's ability to control the prosthetic limb was assessed with clinical measures of upper limb function.
The participant was able to move the prosthetic limb freely in the three-dimensional workspace on the second day of training. After 13 weeks, robust seven-dimensional movements were performed routinely. The participant was also able to use the prosthetic limb to do skillful and coordinated reach-and-grasp movements that resulted in clinically significant gains in tests of upper limb function.
McGowan-affiliated faculty, who are co-authors of the study, are: Elizabeth C. Tyler-Kabara, MD, PhD, Michael L. Boninger, MD, and Andrew B. Schwartz, PhD.
The other study authors are: Jennifer L. Collinger, PhD; Brian Wodlinger, PhD; John E. Downey, BS; Wei Wang, PhD; Douglas J. Weber, PhD; Angus J.C. McMorland, PhD; and Meel Velliste, PhD.
The authors report that with continued development of neuroprosthetic limbs, individuals with long-term paralysis could recover the natural and intuitive command signals for hand placement, orientation, and reaching, which would allow them to perform activities of daily living.
---
Retreat Registration Open!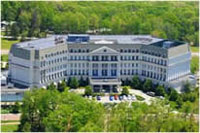 The 12th Annual McGowan Institute for Regenerative Medicine Scientific Retreat is set to take place on March 7-10, 2013 at Nemacolin Woodlands Resort. The poster session will also begin on the evening of March 7, 2013, at which time there will be an informal mixer. Under the leadership of Dr. Kacey Marra, the program committee is planning an exciting group of speakers and topics. The program will include:
Distinguished Lecturer: Katarina Le Blanc, MD, PhD, Professor, Hematology Center, Karolinska University Hospital Huddinge, Assistant Head of the Division of Clinical Immunology and Transfusion Medicine, Karolinska Institutet, Sweden.
Working sessions will feature topics in the areas of Cell Therapy, Tissue Engineering, Medical Devices, and Computation and Modeling.
In addition to the outstanding scientific program, once again the Office of Enterprise Development (OED) is hosting the "Innovator Elevator Pitch." This event will consist of a series of scheduled brief presentations from participating faculty on the value of their technology. The audience will select the winner who will receive a $7,500 prize sponsored by OED. This event will be a great opportunity to present the clinical/commercial value of your work to industry participants who may be interested in exploring collaboration or licensing opportunities.
---
SCIENTIFIC ADVANCES
Advancement in Artery Repair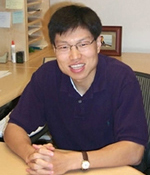 McGowan Institute for Regenerative Medicine faculty member Yadong Wang, PhD, Associate Professor of Bioengineering at the University of Pittsburgh, has led a study that resulted in arteries grown outside the body
with elasticity, which are the closest to resembling natural blood vessels.
Along with Dr. Wang's postdoctoral fellow, Kee-Woo Lee, and fellow McGowan faculty member Donna Stolz, PhD, Dr. Wang used the smooth-muscle cells of a baboon and grew them inside a porous, rubber tube, which was then placed in a bioreactor which regularly pumped a nutrient-rich solution – much like occurs naturally in the body. Over three weeks the cells grew and formed an artery-like structure, which gradually replaced the rubber tube. The structure contained approximately 20% of the elastin and 10% of the collagen typically found in a baboon vessel. This significant advance opens up new doors in artery repair.
The results of the research were published in the Proceedings of the National Academy of Sciences.
---
Pitt Team Receives $5.4 Million in DOD Grants for High-Definition Scans of Soldiers with Brain Injuries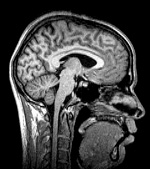 McGowan Institute for Regenerative Medicine affiliated faculty member David Okonkwo, MD, PhD, associate professor of neurological surgery, clinical director of the Brain Trauma Research Center, and director of the Neurotrauma Program at UPMC and the University of Pittsburgh School of Medicine, and researchers at Pitt's School of Medicine have received two grants totaling $5.4 million from the U.S. Department of Defense to evaluate whether a new imaging tool called high definition fiber tracking (HDFT) can accurately diagnose traumatic brain injuries (TBI) in wounded warriors, officials announced at a scientific symposium at Soldiers and Sailors Memorial Hall and Museum that introduced the University's Center for Military Medicine Research (CMMR) to the community.
The CMMR and the HDFT project are examples of the commitment that the University of Pittsburgh School of Medicine and 100 medical schools around the country have made to meet the health needs of the military and their families, said Arthur S. Levine, M.D., senior vice chancellor for the health sciences and dean.
Conventional CT and MRI scans often are unable to reveal damage to the brain's network of neural cables, or fiber tracts, that could cause significant cognitive or physical impairments after TBI, explained principal investigator Dr. Okonkwo.
"Our preliminary research indicates that HDFT can reveal breaks in brain wiring, just like X-rays show us broken bones," Dr. Okonkwo said. "That's a big step forward because knowing where the damage lies will allow us to better plan our treatments and give TBI patients more accurate predictions of the long-term prognosis."
In the new study, a team led by Dr. Okonkwo and Walter Schneider, Ph.D., professor and senior scientist at Pitt's Learning Research and Development Center, will perform HDFT scans at UPMC or Walter Reed National Military Medical Center on 240 soldiers who recently have sustained a TBI and in 60 uninjured volunteers. The researchers hope to show that HDFT is able to identify fiber damage and correlate it with neurologic symptoms, including post-concussion syndrome and post-traumatic stress disorder.
"Last month, the UPMC Rehabilitation Institute was designated a Model System of Care for Traumatic Brain Injury by the U.S. Department of Education's National Institute on Disability and Rehabilitation Research, and studies to assess regenerative medical approaches to wound healing are underway," said Rocky Tuan, PhD, CMMR founding director, executive vice chair for research, Department of Orthopaedic Surgery, and associate director, McGowan Institute for Regenerative Medicine. Proposals for other military medicine research projects are in the pipeline.
---
Male Fertility Can Be Restored After Cancer Treatment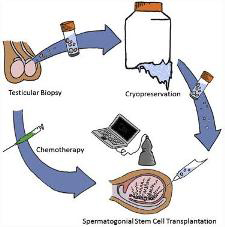 According to researchers at the University of Pittsburgh School of Medicine and Magee-Womens Research Institute, including McGowan Institute for Regenerative Medicine affiliated faculty member Gerald Schatten, PhD, professor and vice chair of obstetrics, gynecology and reproductive sciences at the University of Pittsburgh, deputy director at Magee-Womens Research Institute, and director of the Pittsburgh Development Center, an injection of banked sperm-producing stem cells can restore fertility to male primates who become sterile due to cancer drug side effects. In their pre-clinical study, previously frozen stem cells restored production of sperm that successfully fertilized eggs to produce early embryos.
Some cancer drugs work by destroying rapidly dividing cells. As it is not possible to discriminate between cancer cells and other rapidly dividing cells in the body, the precursor cells involved in making sperm can be inadvertently wiped out leaving the patient infertile, said senior investigator Kyle Orwig, PhD, associate professor, Department of Obstetrics, Gynecology and Reproductive Medicine, Pitt School of Medicine, and an investigator at Magee-Womens Research Institute.
"Men can bank sperm before they have cancer treatment if they hope to have biological children later in their lives," he said. "But that is not an option for young boys who haven't gone through puberty, can't provide a sperm sample, and are many years away from thinking about having babies."
A few months after chemotherapy treatment, the team re-introduced each monkey's own spermatogonial stem cells back in to his testes using an ultrasound-guided technique. Sperm production was established from transplanted cells in 9 out of 12 adult animals and 3 out of 5 prepubertal animals after they reached maturity.
"This study demonstrates that spermatogonial stem cells from higher primates can be frozen and thawed without losing their activity, and that they can be transplanted to produce functional sperm that are able to fertilize eggs and give rise to early embryos," Dr. Orwig said.
The findings are encouraging because several centers in the U.S. and abroad already are banking testicular tissue for boys in anticipation that new stem cell-based therapies will be available in the future to help them achieve pregnancy and have their own biological children.
"These patients and their families are the pioneers that inspire our research and help drive the development of new medical breakthroughs," Dr. Orwig said. He directs the Fertility Preservation Program in Pittsburgh, a unique collaboration between Magee-Womens Research Institute, Magee-Womens Hospital of UPMC, Children's Hospital of Pittsburgh of UPMC, and the University of Pittsburgh Cancer Institute that offers education and treatment options for children as well as adult men and women who are at risk of becoming infertile due to medical problems including cancer.
---
Biomedical Technology Research Center Established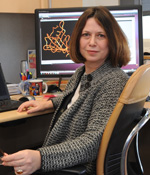 McGowan Institute for Regenerative Medicine affiliated faculty member Ivet Bahar, PhD, professor and John K. Vries chair of the Department of Computational and Systems Biology at the University of Pittsburgh School of Medicine, is the principal investigator for the award entitled "High Performance Computing for Multi-Scale Modeling of Biological Systems" from the National Institutes of Health's (NIH's) National Institute of General Medical Sciences.
Dr. Bahar and a collaborative team of scientists from Pitt's School of Medicine, Carnegie Mellon University (CMU), and the Pittsburgh Supercomputing Center (PSC) have been awarded a 5-year, $9.3 million grant from the NIH to establish the Biomedical Technology Research Center (BTRC) that will develop computational tools for modeling and simulating biological systems from the tissue level down to the molecular level.
By filling in the missing pieces between modeling efforts at disparate scales of structural biology, cell modeling, and large-scale image analysis, this new collaborative initiative seeks to identify the molecular and cellular mechanisms that control neurotransmission and signaling events, which in turn could lead to the development of novel treatments for nervous system disorders.
"With these tools, our goal is to better understand and appreciate the impact of defective proteins and interactions at the cellular level, and their effects on the central nervous system behavior," said Dr. Bahar. "We hope to bridge the gaps between molecular-, cellular-, and tissue-level information to build integrated models of cell signaling and regulation."
As part of the NIH grant, a supplementary award of $1.1 million provides 2 years of additional support for the Anton supercomputer, which the NRBSC has made available to U.S. biomedical scientists since 2010. The special-purpose computing system from D.E. Shaw Research has achieved exceptional results in the simulation of proteins and other biomolecules.
Dr. Bahar's team will tailor computational models for five biomedical research projects including neurotransmitter signaling, immune cell regulation, and neuronal circuit reconstruction that are under way at Pitt, Caltech, Allen Brain Institute (Seattle), and UT Southwestern Medical Center.
"Until now, experimental scientists have been collecting data that are not testable by computational methods, while the computational scientists have been building models and making predictions that can't be verified experimentally," Dr. Bahar noted. "We aim to bridge this communication gap, too, so that we can solve relevant problems computationally while generating new hypotheses that can be tested in the lab."
---
AWARDS AND RECOGNITIONS
In Appreciation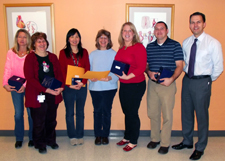 Dr. William Wagner, Institute Director recently recognized six employees for their dedicated service to the Institute and to the University. The honorees and their organizational affiliation are as follows:
Janet Reing – 30 years (Badylak Lab)
Li Zhang – 20 years (Badylak Lab)
Jocelyn Runyon – 10 years (Badylak Lab)
Lynda Guzik – 10 years (Lagasse Lab)
Brian Smith – 10 years (Fiscal Operations)
Carole Stewart – 10 years (Fiscal Operations)
Congratulations and thank you for your contributions!
---
Professors Elected AAAS Fellows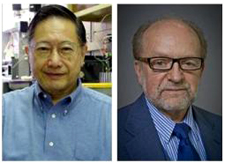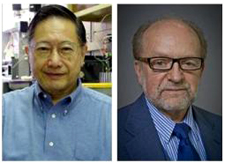 Two McGowan Institute for Regenerative Medicine affiliated faculty members have been elected Fellows of the American Association for the Advancement of Science (AAAS). AAAS Fellows are elected by their peers in recognition of the recipients' distinguished efforts to advance science or its applications. Honored with this prestigious title are:
Chien Ho, PhD, Carnegie Mellon University alumni professor of biological sciences and director of the Pittsburgh Nuclear Magnetic Resonance (NMR) Center for Biomedical Research in the Mellon College of Science
Valerian Kagan, PhD, professor and vice-chairman in the Department of Environmental and Occupational Health, professor in the Department of Pharmacology and the Department of Radiation Oncology at the University of Pittsburgh, and also the director of the Center for Free Radical and Antioxidant Health
Dr. Ho is being recognized for pioneering the use of magnetic resonance to unravel allosteric mechanisms of hemoglobin, and to develop a non-invasive method to monitor immune responses in vivo. Dr. Kagan is being honored for his distinguished contributions to the fields of free radical biology, medicine, and programmed cell death. Dr. Kagan's research is focused on molecular mechanisms of oxidative stress, antioxidants, tissue and cell acute and chronic injury, and molecular and nanotoxicology. He is one of the pioneers of a new field of research surrounding oxidative lipidomics—the study of lipids and their oxidation.
The 2012 class of 702 fellows will be recognized during the AAAS Fellows Forum held on February 16 at the 2013 AAAS Annual Meeting in Boston.
---
Regenerative Medicine Podcast Update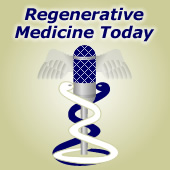 The Regenerative Medicine Podcasts remain a popular web destination. Informative and entertaining, these are the most recent interviews:
#116 –– Dr. Yoram Vodovotz is the Director of the Center for Inflammation and Regenerative Modeling. He is also a Professor of Surgery, Immunology, Computational and Systems Biology, Clinical and Translational Science, and Communication Science and Disorders at the University of Pittsburgh. Dr. Vodovotz discusses his research in chronic diseases and wound healing.
Visit www.regenerativemedicinetoday.com to keep abreast of the new interviews.
---
Publication of the Month
| | |
| --- | --- |
| Authors: | You Z and Wang Y. |
| Title: | A Versatile Synthetic Platform for a Wide Range of Functionalized Biomaterials |
| Summary: | The introduction of functionalities to synthetic biomaterials represents a major direction and a significant challenge in biomedical engineering. A synthetic platform using novel acid-induced epoxide ring-opening polymerization promoted by a newly designed catalyst to produce a variety of biodegradable and functionalized biomaterials is reported. The polymerization proceeds smoothly in the presence of functional groups including alkenyl, aromatic, ether, ester, and free hydroxyl groups. The functionalities of the resultant biomaterials can be further enriched using many post-functionalization methods. This platform yields biomaterials with a wide range of hydrophilicity, crystallinity, charge, mechanical properties, and cell interactions. This platform for functionalized biomaterials is simple, versatile, and can be easily adapted to specific cell types and tissues of interest. |
| Source: | Advanced Functional Materials, 22: 2812–2820. |
---
Grant of the Month
| | |
| --- | --- |
| PI | Marina Kameneva, PhD |
| Co-PI | Jonathan Waters, MD |
| Title | Blood Filtration System for the Treatment of Severe Malaria Patients |
| Summary: | The overall goal of the proposed project is to develop a novel blood filtration system, mPharesis™, for the treatment of severe malaria patients. The World Health Organization estimates that each year approximately 300 million malaria episodes occur globally resulting in nearly one million deaths, 85% of which are children. The majority of deaths are caused by severe malaria. Severe malaria is a leading cause of pediatric morbidity, hospitalization, and mortality in Sub-Saharan Africa. It is responsible for more than 200,000 cases of fetal loss and more than 10,000 maternal deaths annually. Severe malaria also occurs in 5% of the nearly 30,000 imported malaria cases by travelers from endemic areas. Even when managed aggressively with intravenous antimalarial drugs (artesunate or quinine) mortality rates range between 10%-22%, and as high as 40% for the most complicated cases. Blood exchange transfusion (ET) and erythropheresis (EP) have been effectively used to significantly accelerate the clearance of malaria infected red blood cells from circulation. A large body of medical studies has shown that these treatments if available are beneficial. However, the current systems used to perform these therapies are not engineered to selectively separate the infected cells from the non infected. Thus, to remove these toxic infected cells the entire patient's blood is disposed – wasting in most cases between to 70%-95% of the healthy blood. This inefficacy results in larger than needed consumption of donor blood. Consequently, ET and EP therapies remain a prerogative of industrialized nations. This is precisely the motivation for developing the proposed mPharesis™ system – a system that will allow the removal of toxic infected red blood cells from the patient's blood circulation with minimal or no use of donor blood. The mPharesis™ filter operates by targeting these cells' unique (and well-known) magnetic properties. This system represents the first medical device of its kind to employ magnetic separation technology to clear these toxic cells from circulation. In this SBIR Phase 1 effort, we will complete the design verification of a first-generation mPharesis™. This objective will be accomplished by entailing experimentation and numerical simulation, to achieve a prototype optimized for high-throughput, high separation efficiency, and low residual parasitic load. In specific, the successful completion of this Phase 1, will yield a working prototype, suitable for animal testing (in Phase 2), capable of reducing the parasitic load (40%) to less than 1.0% within a time period of 3-4 hours, and demonstrating satisfactory hemocompatibility. mPharesis™ is intended for those millions of children and adults who have already reached the severe malaria stage, and will provide a life-saving measure for cases that do not respond well to conventional treatments — as too often occurs in the advanced severe stages of this deadly disease. |
| Source: | NIH |
| Term | 09/01/2012- 02/28/2014 |
| Amount | $52,791 |