McGowan Institute for Regenerative Medicine: 2015 Annual Scientific Retreat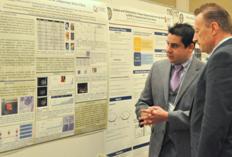 The McGowan Institute for Regenerative Medicine held its 2015 Scientific Retreat March 8-10, 2015. The focus was on peer-to-peer networking, and the retreat provided many opportunities to explore collaborative endeavors with other researchers, participating guests, and external partners who are working to bring regenerative medicine technologies to clinical use.
The participation and contributions of the guests and external collaborators – along with McGowan Institute for Regenerative Medicine affiliated faculty and trainees – provided for insightful discussions and identification of opportunities for partnerships. This year's program was chaired by Fabrisia Ambrosio, PhD, MPT, Assistant Professor in the Department of Physical Medicine and Rehabilitation at the University of Pittsburgh.
Program Highlights
The retreat program included special presentations by the following guests:
McGowan Institute Distinguished Lecture, "Tissue Engineering: Into the Era of Personalized Medicine," Gordana Vunjak-Novakovic, PhD, Makati Foundation Professor, Departments of Biomedical Engineering and Medical Sciences, Columbia University; Plenary Session, "The Road to Technology Implementation Including FDA Experiences—Introduction of the Medical Product Development Lifecycle, The Pathway from Innovation to Application," Patsy Trisler, JD, RAC, Principal Consultant—Medical Devices, Trisler Consulting LLC; and Highlights of emerging clinical therapies introduced by Lawrence Wechsler, MD; Christian Bermudez, MD, and William Federspiel, PhD; and
Vijay Gorantla, MD, PhD.
The Retreat program also included a great cross-section of scientific presentations given by invited researchers from other institutions and agencies who are not formally affiliated with the Institute.
Poster Session
The poster session was effective in introducing the focus of the Retreat and interests of the trainees, faculty and the guests. Andrew Duncan, PhD, Assistant Professor in the Department of Pathology, Division of Experimental Pathology, University of Pittsburgh, and his committee organized the session and judged the posters. The winners of the poster session were:
Category: Cellular Therapy
Winner: Rebecca Ball
Mentor: Kathryn Whitehead, PhD
Title: Lipidoid siRNA Nanoparticles for Intestinal Disease Therapeutics Department of Chemical Engineering (Carnegie Mellon)
Runner-up: Elizabeth Stahl
Mentor: Johnny Huard, PhD
Title: Controlled Delivery of Hepatocyte Growth Factor by Heparin-based Coacervate Reduces Necrosis and Fibrosis in Dystrophic Muscle Department of Orthopaedic Surgery (Pitt)
Category: Computation and Modeling
Winner: Shibin Mathew
Mentor: Ipsita Banerjee, PhD
Title: Mechanistic insights into early endoderm differentiation of human embryonic stem cells using systems level analysis of signaling interactions Department of Chemical and Petroleum Engineering (Pitt)
Runner-up: Kory Blose
Mentor: David Vorp, PhD
Title: Elastin Production Slows Aneurysm Enlargement in a Constrained Mixture Model of Aneurysm Growth and Remodeling (Department of Bioengineering, Pitt)
Category: Medical Devices
Winner: Megan Jamiolkowski
Mentor: William Wagner, PhD
Title: The effect of crevice size on thrombus formation on Ti6Al4V (Department of Bioengineering, Pitt)
Runner-up: Kathryn Farraro
Mentor: Savio Woo, PhD, DSc, DEng
Title: A Novel Magnesium Ring for Regeneration of an Injured Anterior Cruciate Ligament — In Vitro and In Vivo Studies in Goats (Department of Bioengineering, Pitt)
Category: Tissue Engineering
Winner: Denver Faulk
Mentor: Stephen Badylak, DVM, PhD, MD
Title: Engineering Functional Hepatic Tissue Using Biologic Scaffolds Composed of Liver Extracellular Matrix (Department of Bioengineering, Pitt)
Runner-up: Mark Langhans
Mentor: Rocky Tuan, PhD
Title: Wdpcp suppresses hedgehog signaling to facilitate cartilage condensation in the limb bud (Center for Cellular and Molecular Engineering, Department of Orthopaedic Surgery, Pitt)
Runner-up: Aneesh Ramaswamy
Mentor: David Vorp, PhD
Title: Smooth Muscle Cell Elastin Generation Stimulated by Adipose-Derived Mesenchymal Stem Cells (Department of Bioengineering, Pitt)
CATER Poster Session Winners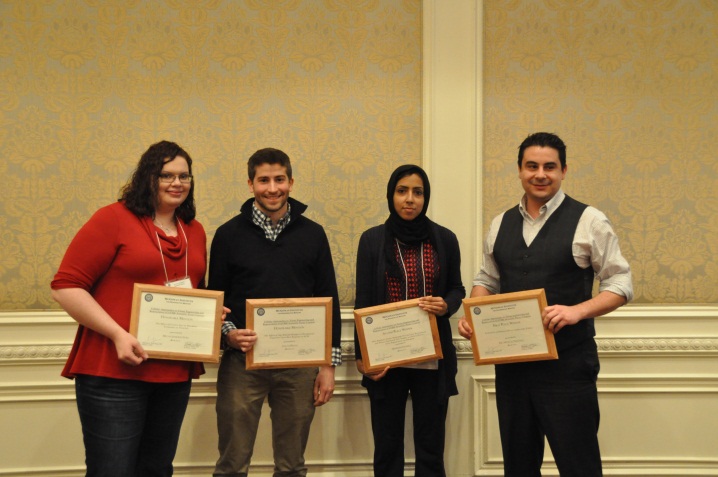 Winner (first place): Ricardo Londono
Mentor: Stephen Badylak, DVM, PhD, MD
Title: Evaluation of Biomaterials as Lumpectomy Fillers (McGowan Institute, Pitt)
Runner-up 1 (second place): Mehwish Khaliq
Mentor: Donghun Shin, PhD
Title: Id2a regulates hepatic outgrowth during liver development and biliary epithelial cell number in biliary driven liver regeneration in zebrafish (Department of Cell Biology, Pitt)
Runner-up 2 (third place): Megan Jamiolkowski
Mentor: William Wagner, PhD
Title: The effect of crevice size on thrombus formation on Ti6Al4V (Department of Bioengineering, Pitt)
Runner-up 3 (fourth place): Samuel LoPresti
Mentor: Bryan Brown, PhD
Title: Effects of Age-Related Changes in Biochemical Properties Upon Host Response to ECM (Department of Bioengineering, Pitt )
Winners of the door prizes were Charles Sfeir, DDS, PhD, Sayuri Yoshizawa, DDS, PhD, DMD, and Ilea Swinehart. Prizes were courtesy of Nemacolin Woodlands.
A special thank you is extended to all who made this year's Retreat a success!
See the full Retreat Program here.
---
RESOURCES AT THE MCGOWAN INSTITUTE
April Special at the Histology Lab
Reticular fibers, or reticulin is a type of fiber in connective tissue, composed of type III collagen secreted by reticular cells. Reticular fibers crosslink to form a fine meshwork (reticulin). This network acts as a supporting mesh in soft tissues such as liver, bone marrow, and the tissues and organs of the lymphatic system.

Jones Silver Stain demonstrates basement membrane and reticulin.
You'll receive 25% off Jones Silver Stain in April when you mention this ad.
Contact Lori at the McGowan Core Histology Lab by email: perezl@upmc.edu or call 412-624-5265. As always, you will receive the highest quality histology in the lowest amount of time.
Did you know the more samples you submit to the histology lab the less you pay per sample? Contact Lori to find out how!
---
UPCOMING EVENTS
5th Annual International Vision Conference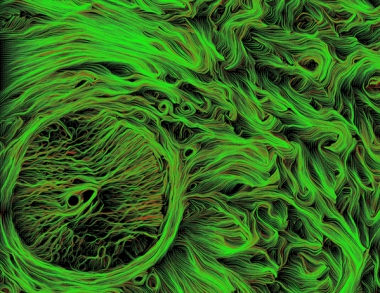 The 5th Annual Conference on Vision Restoration: Regenerative Medicine in Ophthalmology will be held on June 25 – 26, 2015 in Pittsburgh, PA.
This conference brings together 150+ multidisciplinary experts including scientists, clinicians, engineers, and others working in the fields of Ophthalmology and Regenerative Medicine. Attendees will be able to share ideas, insights and discoveries that will improve the outcomes for the vision impaired.
University Club
(located on the University of Pittsburgh Campus)
123 University Place
Pittsburgh, PA 15260
For more information, please contact Lauren Wally at (412) 864-3283 or wallyl@upmc.edu.
---
Fourth Annual Regenerative Rehabilitation Symposium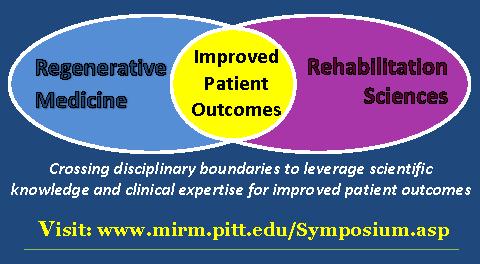 The annual Regenerative Rehabilitation Symposia series is a unique opportunity for students, researchers, and clinicians working in the interrelated fields of regenerative medicine and rehabilitation to meet, exchange ideas, and generate new collaborations and clinical research questions. Jointly organized by the University of Pittsburgh Rehabilitation Institute, the School of Health and Rehabilitation Sciences at the University of Pittsburgh, the McGowan Institute for Regenerative Medicine and the Rehabilitation Research and Development Center of Excellence at the Veterans Affairs Palo Alto Health Care System, the Fourth Annual Symposium on Regenerative Rehabilitation will be held on September 24-26, 2015 in Rochester, MN, hosted by the Mayo Clinic.
For more information on this event, please contact Katy Wharton at: rehabmtg@pitt.edu or whartonkm@upmc.edu or call 412-624-5293.
---
SCIENTIFIC ADVANCES
TissuGlu: First Tissue Adhesive Approved by FDA for Internal Use
The U.S. Food and Drug Administration (FDA) has approved a surgical glue known as TissuGlu, making it the first tissue adhesive approved for internal use. TissuGlu was developed by Cohera Medical, Inc., a company spun out of the University of Pittsburgh in 2006. McGowan Institute for Regenerative Medicine affiliated faculty member Eric Beckman, PhD, and oral and maxillofacial surgeon Michael Buckley (formerly of Pitt's School of Dental Medicine) developed the core adhesive technology in collaboration.
TissuGlu is a biodegradable, biocompatible product that provides surgeons with an alternative to stapling, stitching, or less-effective surgical wound sealants currently used to close large tissue flaps resulting from abdominoplasties (tummy tucks) and other surgical procedures.
"The original collaboration between Michael and myself was targeted at an entirely different technology and clinical issue, where we essentially stumbled upon the potential to create a biocompatible adhesive," said Dr. Beckman, the George M. Bevier Professor of Engineering in Pitt's Swanson School of Engineering. "Clinicians have lacked internal adhesives that are both strong and safe, and it's exciting that TissuGlu is the first internal tissue adhesive to be approved by the FDA."
TissuGlu completed European clinical trials in 2010 and received a CE mark certifying its conformity with European Union health standards in July 2011; Cohera Medical launched its first products in September of that year in Germany.
Surgeons use TissuGlu by using a hand-held applicator to apply drops of TissuGlu liquid. After applying the drops, the surgeon positions the abdominoplasty flap in place. Water in the patient's tissue starts chemical reactions that bond the flaps together and cure the adhesive into a flexible solid. The surgeon then proceeds with standard closure of the skin using sutures. Compared to other options, TissuGlu seals large-lap wounds more effectively, reducing fluid buildup and potentially the need for drains and offering a number of other advantages, including a lower risk of postoperative complications arising from drain use.
"The FDA's approval of the first synthetic adhesive for internal use will help some abdominoplasty patients get back to their daily routine after surgery more quickly than if surgical drains had been inserted," said William Maisel, deputy director for science at the FDA's Center for Devices and Radiological Health.
The FDA's review of TissuGlu included data from a clinical study of 130 participants undergoing elective abdominoplasty. Half of the participants received surgical drains while the other half received TissuGlu and no drains. The study results showed that 73 percent of participants who received TissuGlu required no postoperative interventions to drain fluid that had accumulated between the abdominoplasty tissue flaps. Those who did require intervention, however, were more likely to require another operation to insert surgical drains.
Participants who received TissuGlu without surgical drains were generally able to return to most daily activities such as showering, climbing stairs, and resuming their usual routines sooner than those who had surgical drains. There was no difference between the two groups in reported levels of pain or discomfort due to the surgery.
---
Rebooting Cell Programming Can Reverse Liver Failure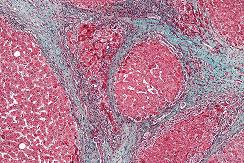 It might be possible to heal cirrhotic liver disease by rebooting the genes that control liver cell function, according to McGowan Institute for Regenerative Medicine affiliated faculty members – Ira Fox, MD, Aaron Bell, PhD, Yoram Vodovotz, PhD, and Alejandro Soto-Gutierrez, MD, PhD – and researchers at Children's Hospital of Pittsburgh of UPMC and the University of Pittsburgh School of Medicine. If validated in human studies, the game-changing strategy, described in the online version of the Journal of Clinical Investigation, could potentially treat patients who are too sick for liver transplantation and, in the future, reduce the need for transplants.
The project grew out of the observation that not everyone who develops cirrhosis, or scarring of the liver, progresses to liver failure and its life threatening complications, explained Dr. Fox, professor of surgery, Pitt School of Medicine, and director of the Center for Innovative Regenerative Therapies at Children's Hospital and the McGowan Institute for Regenerative Medicine.
"Even with the large amount of scar tissue that comes with cirrhosis, there should be enough cells left to carry out the normal functions of the liver," Dr. Fox said. "So when the liver fails, it is the liver cells themselves that aren't working properly. In this study, we demonstrate what has caused the problem, and more importantly, a way to repair it."
His team developed a rat model of liver disease that mimics the form of human cirrhosis that progresses to organ failure. In previous work, they found that liver cells taken from animals with cirrhosis, but no liver failure, immediately functioned properly when transplanted into another animal. But cells transplanted from animals with both cirrhosis and liver failure did not function normally at first, indicating that both the liver cells and the liver tissue environment were damaged.
The researchers then compared the genes in the liver cells of the two groups of cirrhotic rats and found unusually low activity levels of the genes that control proteins which play a central role in liver cell function, the most important being a factor called HNF4.
In the new paper, they showed that restoring production of HNF4 by gene therapy reboots the liver cells to normal function. The team first showed this in lab tests and then in rats with liver failure.
"We were pleased to see that the animals got better almost immediately. Remarkably, our tests indicated that it wasn't stem cells, regeneration, or growth of new liver cells that caused improvement. Instead, the diseased cells had healed," Dr. Fox said. "It seems that in at least some forms of cirrhosis, chronic injury reprograms the liver cells to shut down HNF4 production, a dysfunction that eventually causes liver failure."
HNF4 gene therapy provided unique insight into the cause of liver failure and has significant potential for human therapy, but the investigators are now looking for other gene targets to develop simpler therapies, such as drugs that block the pathways that mediate failure. The team also is confirming their results with human liver cells.
Dr. Bell is an Assistant Professor in the Division of Cellular & Molecular Pathology at the University of Pittsburgh. Dr. Vodovotz is a Professor in the Department of Surgery with secondary appointments in the Department of Computational & Systems Biology, the Department of Bioengineering, the Department of Immunology, the Department of Communication Science and Disorders (of the School of Health and Rehabilitation Science), and the Clinical and Translational Science Institute. He also is the Director of the Center for Inflammation and Regenerative Modeling at the McGowan Institute for Regenerative Medicine. Dr. Soto-Gutiérrez is an Assistant Professor in the Department of Pathology at the University of Pittsburgh.
Illustration: Micrograph showing cirrhosis. Trichrome stain. –Wikipedia.
---
Stem Cells from Wisdom Teeth Can Be Transformed into Corneal Cells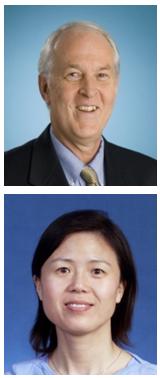 Stem cells from the dental pulp of wisdom teeth can be coaxed to turn into cells of the eye's cornea and could one day be used to repair corneal scarring due to infection or injury, according to McGowan Institute for Regenerative Medicine affiliated faculty members—James Funderburgh, PhD, Professor of Ophthalmology at Pitt, and Yiqin Du, MD, PhD, assistant professor in the Departments of Ophthalmology and Developmental Biology at the University of Pittsburgh School of Medicine—and researchers at the University of Pittsburgh School of Medicine. The findings, published online in STEM CELLS Translational Medicine, indicate they also could become a new source of corneal transplant tissue made from the patient's own cells.
Corneal blindness, which affects millions of people worldwide, is typically treated with transplants of donor corneas, said senior investigator Dr. Funderburgh, associate director of the Louis J. Fox Center for Vision Restoration of UPMC and the University of Pittsburgh, a joint program of UPMC Eye Center and the McGowan Institute.
"Shortages of donor corneas and rejection of donor tissue do occur, which can result in permanent vision loss," Dr. Funderburgh said. "Our work is promising because using the patient's own cells for treatment could help us avoid these problems."
Experiments conducted by lead author Fatima Syed-Picard, PhD, also of Pitt's Department of Ophthalmology, and the team showed that stem cells of the dental pulp, obtained from routine human third molar, or wisdom tooth, extractions performed at Pitt's School of Dental Medicine, could be turned into corneal stromal cells called keratocytes, which have the same embryonic origin.
The team injected the engineered keratocytes into the corneas of healthy mice, where they integrated without signs of rejection. They also used the cells to develop constructs of corneal stroma akin to natural tissue.
"Other research has shown that dental pulp stem cells can be used to make neural, bone, and other cells," Dr. Syed-Picard noted. "They have great potential for use in regenerative therapies."
In future work, the researchers will assess whether the technique can correct corneal scarring in an animal model.
---

Erectile Dysfunction Drugs Could Protect Liver from Sepsis-Induced Damage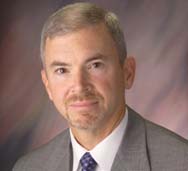 Drugs that are on the market to treat erectile dysfunction (ED) could have another use—they might be able to protect the liver from damage caused by sepsis, a systemic inflammatory response to infection, says senior investigator and McGowan Institute for Regenerative Medicine faculty member Timothy Billiar, MD, and researchers at the University of Pittsburgh School of Medicine. They recently published their findings in Science Signaling.
Infection can lead to the release of chemicals that cause whole-body inflammation, which can cause life-threatening damage to organs including the liver and kidneys, explained Dr. Billiar, professor and chair of surgery, Pitt School of Medicine. Sepsis is a leading cause of death in the intensive care unit.
"Sepsis is a very challenging problem, so the possibility that we might be able to repurpose a drug that is in use and well understood is very exciting," Dr. Billiar said.
Sepsis triggers production of a protein called tumor necrosis factor, or TNF, which helps fight infection but is harmful at sustained high levels. The researchers found in a mouse model of sepsis that sildenafil, more commonly known as Viagra, induced the liver to produce greater amounts of a protein called cyclic GMP, which in turn led cells to shed surface proteins called TNF receptor, reducing TNF signaling in the cells and preventing liver damage. Experiments with human liver cells also showed the protective effects of the drug.
"Our study suggests that increasing the bioavailability of cyclic GMP might be beneficial in ameliorating the inflammation associated with sepsis," Dr. Billiar said. "Sildenafil and other ED drugs might be a good approach to try early in the course of the illness to forestall organ damage."
The research team plans to verify their findings in a large animal model of sepsis.
---
Neuroprotecting and Repairing Injured Retina and Optic Nerve with ECM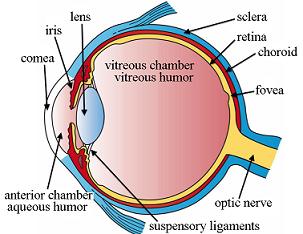 McGowan Institute for Regenerative Medicine affiliated faculty member Michael Steketee, PhD, assistant professor of ophthalmology, UPMC Eye Center and the Fox Center for Vision Restoration, and McGowan Institute deputy director Stephen Badylak, DVM, PhD, MD, professor in the Department of Surgery and director of the Center for Pre-Clinical Tissue Engineering within the McGowan Institute, are the co-principal investigators of a 3-year, $1 million Department of Defense Congressionally Directed Medical Research Programs, Vision Research Program Translational Research Award. McGowan Institute director William Wagner, PhD, Professor of Surgery, Bioengineering, and Chemical Engineering at the University of Pittsburgh, and Kia Washington, MD, assistant professor in Pitt's Department of Plastic Surgery, are the co-investigators of this project entitled, "Applying extracellular matrix technology to neuroprotect and to repair injured retina and optic nerve."
In modern warfare, blast injuries are the most common wounded-in-action injuries accounting for approximately 60% of all injuries as of July 2009 with up to 40% of blast injuries expressing concomitant eye injuries. Ocular blast trauma accounts for 80% of all ocular war injuries.
After trauma to the eye or optic nerve, which connects the eye to the brain, patients must be evacuated first to a combat support hospital and then to the United States for specialized microsurgery usually not possible in field hospitals. This time from injury to treatment in the United States can be from 2-3 days to 4 weeks depending on the severity of the patient's other injuries. During this time, inflammation in the eye can greatly increase the scope of the injury, often more so than the original injury. This secondary inflammation often results in scar formation, increasing the likelihood and the scope of permanent vision disability.
Scarring due to secondary inflammation is a persistent clinical problem since medical experts lack a therapeutic that can reduce harmful inflammation in the eye. The only current treatment is injecting steroids, which limits all inflammation often causing other undesirable outcomes. Inflammation comes in different flavors: inflammatory or tissue destructive and anti-inflammatory or tissue constructive. By eliminating all inflammation, we also eliminate the good tissue constructive inflammation.
To solve this problem, this project proposes to use extracellular matrix (ECM) technology in an injectable hydrogel format that can be injected into or around the eye and in a convenient wrap format for treating the injured optic nerve. These technologies are designed to stabilize retina or optic nerve injury, reduce scarring, and increase the potential for vision preservation.
How does ECM work? ECM is the support structure surrounding the cells of tissues and organs containing signals that interact with cells and aid in defining the organ. By removing the cells from the tissue or organ, it is possible to create an interactive material, that when placed back into an injury, interacts with the cells and directs positive tissue reconstruction. This is partially due to altering the normal immune response from inflammatory to anti-inflammatory and by recruiting the body's natural stem cells. ECM materials have been used to treat over 4 million patients and are currently being used by the University of Pittsburgh in collaboration with the Department of Defense for treating traumatic skin, bone, and muscle injuries. By applying two forms of ECM materials, a hydrogel capable of direct injection into the eye and a biohybrid wrap to place around the optic nerve, the team is confident they can stabilize a wide variety of ocular injuries in combat field hospitals.
Robotic arms historically have been capable of lifting little more than 5 pounds. RE2 needs to build one that can lift up to 250 pounds and can attach to a standard power wheelchair. (The heft of a power chair is needed as a counterweight, Dr. Cooper noted.)
"This is a fairly complicated robotic device to come to market," Dr. Cooper said.
"The PARA technology is novel because it is the first patient moving system to be mounted directly to a wheelchair. PARA would provide people with severe disabilities and their caregivers greater autonomy and freedom to participate in the community and vastly improve quality of life," stated Dr. Andrew B. Mor, principal scientist for RE2.
"We are enthusiastic about being granted this opportunity to apply our extensive robotic manipulation expertise to the healthcare market," stated Jorgen Pedersen, president and CEO of RE2.
Illustration: PARA will help those who use a power wheelchair transfer from their chair to a car, shower, or public toilet. –RE2, Inc.
---
Pitt to Lead $14M National Trial Comparing Approaches to Treat Back Pain, Avoid Surgery
McGowan Institute for Regenerative Medicine affiliated faculty member Anthony Delitto, PhD, chair of the Department of Physical Therapy in Pitt's School of Health and Rehabilitation Sciences, and researchers from the University of Pittsburgh will lead a $14 million clinical trial to determine how well an intervention that helps people better understand their back pain early on works toward promoting recovery and keeping the pain from becoming chronic down the road. UPMC will be the first in the trial to offer the intervention, followed by four other academic medical centers nationwide.
The 5-year award from the Patient-Centered Outcomes Research Institute (PCORI) is the 13th and largest to come in to Pitt and UPMC through the Comparative Effectiveness Research Center housed in the university's Health Policy Institute. This Center bridges Pitt's Schools of the Health Sciences and UPMC, providing a multidisciplinary platform and research infrastructure for patient-centered comparative effectiveness research across all of the health sciences.
The Pitt-led study will examine the transition from acute lower back pain to chronic lower back pain, and compare two approaches that can be delivered in a primary care office. The first approach allows physicians to do what they think is best, which is termed "usual care." The second approach teams up physicians with physical therapists to deliver cognitive behavioral therapy, a specialized therapy designed to help patients put their lower back pain in perspective, allowing them to identify and overcome barriers to recovery.
Dr. Delitto's study, called TARGET, will recruit 60 primary-care clinics affiliated with UPMC, Intermountain Healthcare, Johns Hopkins Hospital and Health System, Boston Medical Center, and The Medical University of South Carolina. At each site, 12 primary-care clinics will be randomly assigned to one of two study arms: the usual care their physician would prescribe for lower back pain or primary care coupled with physical and cognitive behavioral therapy.
Across the five regional sites, the team expects to recruit 2,640 patients with acute lower back pain, which is defined as pain they feel less than half the time and have had for less than 6 months. These patients will be evaluated with a standardized test that characterizes their response to pain and their predisposition to psychosocial characteristics that cause them to avoid pain out of fear.
The study will compare a patient-centered outcome that asks how well the patients perform activities that typically bother people with lower back pain, such as sitting, standing, walking, lifting, traveling, and sleeping. Finally, the research team will measure the number of X-rays, MRIs, surgery, and other lower back-related medical procedures for all patients enrolled in the study.
"This is the heart of patient-centered comparative effectiveness research," said Everette James, JD, MBA, director of Pitt's Health Policy Institute. "Our mission is to use real-life research to find the right treatment for each patient at the right time."
The PCORI award has been approved pending completion of a business and programmatic review by PCORI staff and issuance of a formal award contract.
---
Project: Create Global Network to Improve Lives of Wheelchair Users

Of the nearly 70 million people worldwide who require wheelchairs for mobility and function, most lack access to appropriate wheelchairs or services to fix them. Now, a handful of University of Pittsburgh scientists are working with the U.S. Agency for International Development (USAID) under a 2-year, $2.3 million sub-award to develop the new International Society of Wheelchair Professionals, a global network to teach and professionalize device repair, build affiliations to put better equipment in the right hands, and ensure a level of standardization, certification, and oversight.
Started in January, the International Society of Wheelchair Professionals was launched and administered by faculty members from the Department of Rehabilitation Science and Technology in the University of Pittsburgh's School of Health and Rehabilitation Sciences. Assistant professors Jon Pearlman, PhD, associate director of engineering at the Human Engineering Research Laboratories (HERL), and Rory Cooper, PhD, HERL founding director and Distinguished Professor of Rehabilitation Science and Technology, serves as co-directors. Dr. Cooper is also a McGowan Institute for Regenerative Medicine affiliated faculty member.
The organizers intend to create three areas critical to this international network, as outlined in the funding:
train people to build capacity for wheelchair service providers around the world
develop international wheelchair standards
initiate a broad advocacy and outreach campaign to recruit affiliates on every continent
Since 2002, USAID has granted more than $45 million to improve wheelchairs and wheelchair services worldwide. This sub-award – Agreement No. APC-GM-0068 – was presented by Advancing Partners & Communities, a 5-year cooperative agreement funded by USAID under Agreement No. AIDOAA-A-12-00047, beginning Oct. 1, 2012.
Illustration: International Society of Wheelchair Professionals.
---
AWARDS AND RECOGNITIONS
Dr. Rocky Tuan Received the 2015 Chancellor's Distinguished Research Award

McGowan Institute for Regenerative Medicine associate director Rocky Tuan, PhD, has been selected to receive the 2015 Chancellor's Distinguished Research Award, Senior Scholar category. This award honors Dr. Tuan as a faculty member with an outstanding and continuing record of research and scholarly activity. Dr. Tuan's nomination was supported by many of his colleagues and peers and the selection committee was impressed by his career achievements. The official notification letter was sent to Dr. Tuan by Chancellor Patrick Gallagher.
The chancellor cited Dr. Tuan's extensive record of more than 500 publications and more than 26,500 citations, as well as honors including the Marshall Urist Award for Excellence in Tissue Regeneration Research.
"Equally impressive is that your tenure at the NIH [National Institutes of Health] heralded the initiation of tissue engineering and regenerative medicine research and education within the NIH Intramural Research Program," Chancellor Gallagher wrote, adding that the committee noted Dr. Tuan's appointment as founding director of the School of Medicine's Center for Military Medicine Research, Health Sciences in 2012, and his subsequent success in facilitating federal and private funding for battlefield injury-related research including traumatic brain injury, vision restoration, and mobility.
Dr. Tuan will receive a cash prize as well as a grant to support his teaching and research. In addition, he will be recognized in the Pitt Chronicle, at the 2015 Honors Convocation, and more personally at a smaller reception.
Dr. Tuan is a Distinguished Professor of Orthopaedic Surgery and the Director of the Cellular and Molecular Engineering Lab. He is also the Executive Vice Chairman for Orthopaedic Research and serves as the Arthur J. Rooney, Sr. Chair Professor in Sports Medicine. He is the Director for the Center for Military Research. He also holds a secondary appointment as a Professor within the Department of Bioengineering.
---
Badylak Lab Student Honored by Society for Biomaterials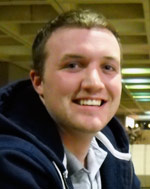 Tim Keane is a graduate student in the Chemical Engineering Department at the University of Pittsburgh. His research projects in the McGowan Institute of Regenerative Medicine laboratory of Stephen Badylak, DVM, PhD, MD, involve investigating the role of decellularized extracellular matrix (ECM) in limb and muscle regeneration, specifically the tissue remodeling response to ECM that has been subjected to various degrees of decellularization.
Mr. Keane's paper entitled, "A Biomaterial Strategy for Treatment of Ulcerative Colitis," has been nominated as an outstanding contribution to the Society for Biomaterials' 2015 Annual Meeting, Charlotte, North Carolina, April 15-18, 2015. The Education and Professional Development Committee of the Society has awarded him with an Honorable Mention STAR (Student Travel Achievement Recognition).
Congratulations, Mr. Keane!
---
Regenerative Medicine Podcast Update
The Regenerative Medicine Podcasts remain a popular web destination. Informative and entertaining, these are the most recent interviews:
#145 – Dr. Jeff W.M. Bulte is the Director of Cellular Imaging at the Institute for Cell Engineering and Professor of Radiology, Biomedical Engineering, and Chemical & Biomolecular Engineering at Johns Hopkins University. Dr. Bulte discusses his research on immune and stem cell therapies that can follow the fate of cells non-invasively in humans at high resolution.
Visit www.regenerativemedicinetoday.com to keep abreast of the new interviews.<
---
Picture of the Month
The Picture of the Month is a compliment to the longstanding features Grant of the Month and Publication of the Month. Each of these features highlights the achievements of McGowan affiliated faculty and their trainees. As we have always welcomed suggestions for grants and publications, please also consider submitting images that can highlight your pioneering work.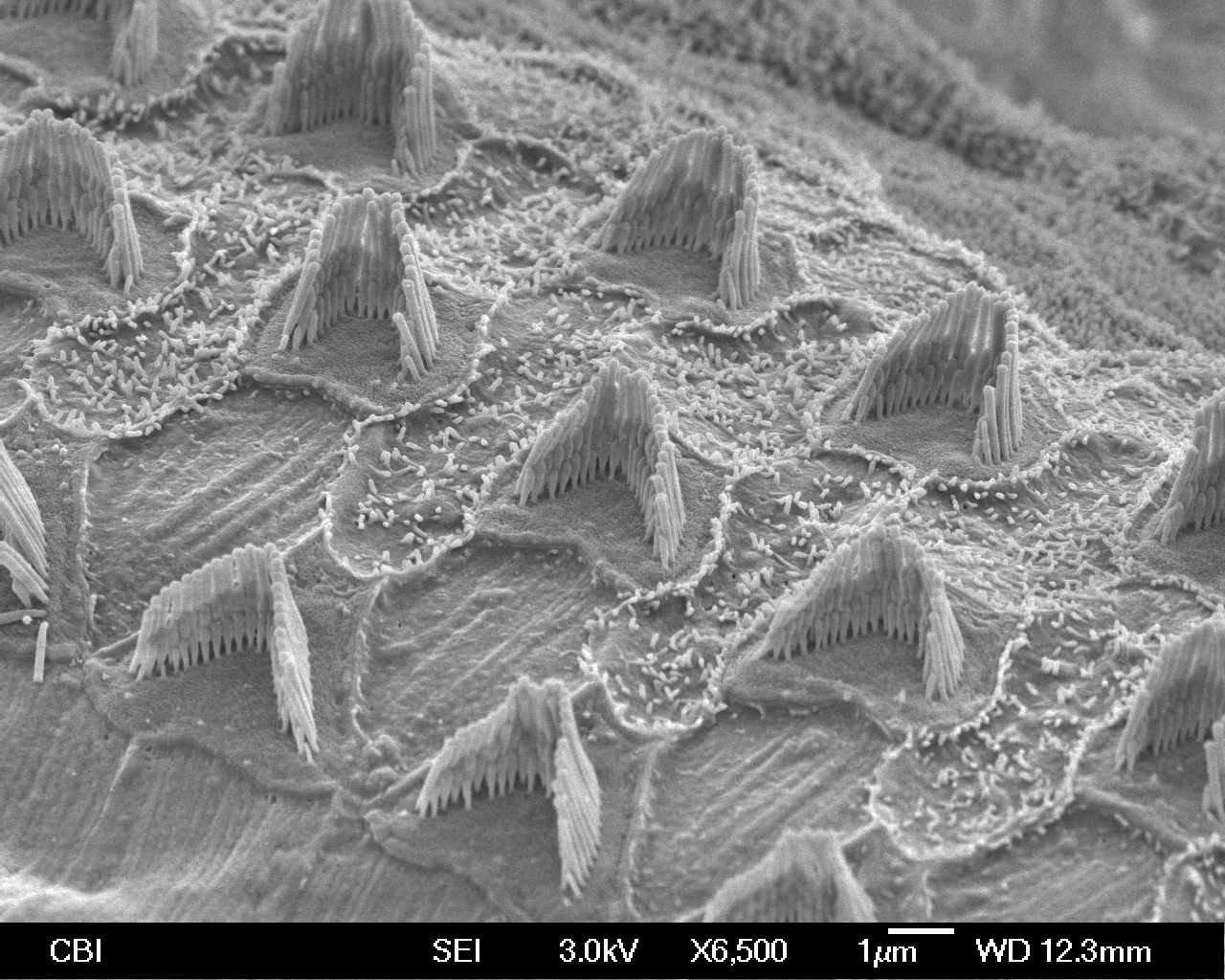 Hair cells in a mouse inner ear. These very specialized sensory cells allow us to transmit sound vibration into electrical impulses to our brains via the "hairs" or stereocilia on their surface. If these cells become damaged, it can result in deafness. These cells cannot regenerate, so regenerative medicine approaches through stem cell research or gene therapy is being used to restore hearing in deafened laboratory animals.
Scanning electron micrograph by Jonathan Franks, Center for Biologic Imaging.
Sample provided by Ha-Sheng Li-Korotky