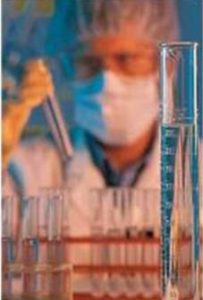 The McGowan Institute for Regenerative Medicine applauds its affiliated faculty members who were recently recognized by Pittsburgh Magazine. Each year the magazine commissions Castle Connolly Medical Ltd. to select top doctors on the national and regional levels. The physician-led research team identifies highly skilled, exceptional doctors by evaluating their medical education, training, and hospital appointments, and by surveying area hospital leaders and physicians.
This year 29 McGowan Institute affiliated faculty were recognized in the May issue of the magazine with 2 colleagues* receiving dual specialty acknowledgment. Congratulations are extended to:
Anesthesiology:  Erin Sullivan, MD*
Cardiovascular Disease:  Dennis McNamara, MD, David Schwartzman, MD
Critical Care Medicine:  Derek Angus, MD, MPH, John Kellum, MD, FACP
Neurological Surgery:  David Okonkwo, MD, PhD, Elizabeth Tyler-Kabara, MD, PhD*
Ophthalmology:  Joel Schuman, MD
Orthopedic Surgery:  Freddie Fu, MD, James Kang, MD, Patrick McMahon, MD
Otolaryngology: Barry Hirsch, MD, Clark Rosen, MD, FACS
Pathology:  Anthony Demetris, MD
Pediatric Cardiac Surgery:  Peter Wearden, MD, PhD, Jacqueline Kreutzer, MD
Pediatric Cardiovascular Anesthesia: Erin Sullivan, MD
Pediatric Neurological Surgery:  Elizabeth Tyler-Kabara, MD, PhD
Pediatric Otolaryngology:  Joseph Dohar, MD, Christopher Post, MD, PhD
Pediatric Surgery:  George Mazariegos, MD
Physical Medicine and Rehabilitation:  Michael Boninger, MD
Plastic Surgery:  Ernest Manders, MD, Peter Rubin, MD, Kenneth Shestak, MD
Surgery:  Timothy Billiar, MD, Abhinav Humar, MD, Ron Shapiro, MD
Surgical Oncology:  Michael Lotze, MD
Thoracic Surgery:  Thomas Gleason, MD, James Luketich, MD
In the magazine's same issue, the specific patient-related efforts of Drs. Boninger and Tyler-Kabara and Andrew Schwartz, PhD, Stephen Wisnewski, PhD, and Dr. Rubin were shared as 10 Ways Pittsburgh's Medical Community is Changing the World.  Read their stories here.
Illustration:  Microsoft clipart.
Read more…