Contact Us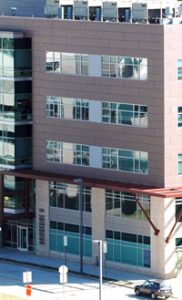 Phone: 412-624-5252
Fax: 412-624-5256
Email: negrondv3@upmc.edu
Address:
McGowan Institute for Regenerative Medicine
450 Technology Drive
Suite 300
Bridgeside Point II (BSP2)
Pittsburgh, PA 15219.
Parking:
There is pay parking (credit card only) available in the garage in front of the BSP-II Building.  Please park there. Upon entering the building, you will be greeted by our guard and be asked to sign in.  Please take the elevator to the third floor and follow the signs to McGowan Reception.  Our receptionist will let me know you have arrived.
Questions about our Clinical Trials?
If you are interested in being a candidate for one of our clinical trials, we have a highly experienced and professional staff that will quickly help determine if the regenerative medicine approach at the McGowan Institute may be of benefit to you.
Please direct any Clinical Trial inquiries to: mcgowan@pitt.edu.
Include the following information:
A brief description of your injury or interest
Date of the injury or diagnosis
A brief description of the medical care that you have received
A digital image, if applicable
Contact information
You can expect an email response within 3—5 business days. The response includes additional information regarding our institute, the medicinal use of regenerative medicine, and the contact information of one of our physicians or scientists (if treatment is recommended).
Thank you for your interest in the McGowan Institute for Regenerative Medicine!
Stephen Badylak, DVM, PhD, MD