Welcome to the Stephen Badylak Lab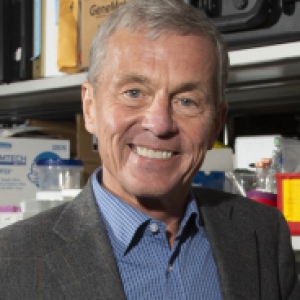 Dr. Badylak's laboratory is a highly interdisciplinary environment. The major focus of the laboratory is the development of regenerative medicine strategies for tissue and organ replacement. The utilization of mammalian extracellular matrix (ECM), or its derivatives, as an inductive template for constructive remodeling of tissue is a common theme of most research activities. The central and most important objective of all projects is clinical translation and improved patient care. Research activities span the full spectrum of basic science to human clinical trials to advance that objective.
The Badylak laboratory thrives upon both internal and external collaboration. Most projects involve the combined efforts of life scientists, biomedical engineers, physicians, veterinarians, and a strong technical support staff. Currently, there are five staff scientists (including cell biologists, engineers, immunologists, molecular biologists, and biochemists), seven pre-doctoral students, four post-doctoral fellows, four technicians, three administrative assistants, two combined degree students (MD-PhD, IBGP), and approximately six undergraduate students. In addition, there are typically two or three international visiting scientists in the laboratory and two or three clinician-surgeons involved in every active project.
Major Research Interests Include:
Whole organ engineering

Cell-matrix interactions and cell signaling

Biomaterials and biomaterial/tissue interactions with emphasis upon the role of the innate immune system in remodeling of biomaterials

Biomedical engineering as it relates to regenerative medicine

The role of ECM as a microenvironmental niche to support stem cell differentiation, self-assembly of cells into functional tissue, and modulation of the innate immune system

Applications of ECM to CNS, GI, whole organ, ocular, musculoskeletal, and UG systems
Active Research Projects Include:
CNS tissue engineering – MCAo stroke model

Whole organ engineering with emphasis upon liver and lung

Mechanisms of matrix scaffold remodeling in esophageal, tracheal, cardiovascular, lower urinary tract and musculotendinous tissue reconstruction

Immune response of mammals to xenogeneic scaffolds

Autologous stem cell recruitment in vivo during tissue reconstruction

Degradation of ECM scaffolds and role of bioactive cryptic peptides in the remodeling process

Mechanobiology and its relationship to tissue reconstruction

Development of 3-dimensional bioscaffolds for liver and heart regeneration

Regenerative Medicine for Temporomandibular Joint (TMJ) disc reconstruction

Limb and digit regeneration – BioDome studies

Inflammatory bowel disease

Plastic and reconstructive surgery

Reproductive Tissue Engineering

Optic nerve regeneration