Regenerative Medicine Improves Muscle Strength and Function in Leg Injuries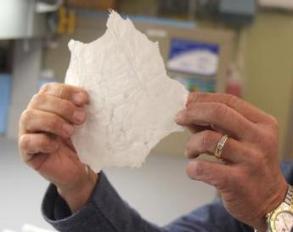 Damaged leg muscles grew stronger and showed signs of regeneration in three out of five men whose old injuries were surgically implanted with extracellular matrix (ECM) derived from pig bladder (pictured), according to a new study conducted by McGowan Institute affiliated faculty. Early findings from a human trial of the process and from animal studies were published recently in Science Translational Medicine.
The team was co-led by McGowan Institute for Regenerative Medicine deputy director Stephen Badylak, DVM, PhD, MD, professor of surgery at Pitt, and J. Peter Rubin, MD, UPMC professor and chair of plastic surgery, Pitt School of Medicine, professor of bioengineering, University of Pittsburgh, co-director of the Adipose Stem Cell Center, and founder and director of the UPMC Center for Innovation in Restorative Medicine, Department of Surgery, University of Pittsburgh, and also included the following McGowan Institute faculty members:
Christopher Dearth, PhD, research assistant professor, Department of Surgery, University of Pittsburgh,
Fabrisia Ambrosio, PhD, MPT, assistant professor, Department of Physical Medicine & Rehabilitation, University of Pittsburgh
Michael Boninger, MD, endowed chair and professor, Department of Physical Medicine & Rehabilitation, University of Pittsburgh
Neill Turner, PhD, research assistant professor, Department of Surgery, University of Pittsburgh
Spencer Brown, PhD, professor of plastic surgery, Department of Plastic Surgery, University of Pittsburgh, and executive director for the UPMC Center for Innovation in Restorative Medicine in the Department of Surgery at the University of Pittsburgh
When a large volume of muscle is lost, typically due to trauma, the body cannot sufficiently respond to replace it, explained senior investigator Dr. Badylak. Instead, scar tissue can form that significantly impairs strength and function.
ECM has been used for many years as the basis for medical products for hernia repair and treatment of skin ulcers. Previous research conducted by Dr. Badylak's team suggested that ECM also could be used to regenerate lost muscle by placing the material in the injury site where it signals the body to recruit stem and other progenitor cells to rebuild healthy tissue.
"This new study is the first to show replacement of new functional muscle tissue in humans, and we're very excited by its potential," Dr. Badylak said. "These are patients who can't walk anymore, can't get out of a car, can't get up and down from a chair, can't take steps without falling. Now we might have a way of helping them get better."
For the Muscle Tendon Tissue Unit Repair and Reinforcement Reconstructive Surgery Research Study, which is sponsored by the U.S. Department of Defense and is continuing to enroll new participants, the 5 men who had at least 6 months earlier lost at least 25 percent of leg muscle volume and function compared to the uninjured limb underwent a customized regimen of physical therapy for 12 to 26 weeks until their function and strength plateaued for a minimum of 2 weeks.
Then, study lead surgeon Dr. Rubin surgically implanted a "quilt" of compressed ECM sheets designed to fill into their injury sites. Within 48 hours of the operation, the participants resumed physical therapy for up to 26 additional weeks.
The researchers found that 3 of the participants, 2 of whom had thigh injuries and 1 a calf injury, were stronger by 20 percent or more 6 months after the surgery. One thigh-injured patient improved on the "single hop test" by 1,820 percent, and the other had a 352 percent improvement in a chair lift test and a 417 percent improvement in the single-leg squat test. Biopsies and scans all indicated that muscle growth had occurred. Two other participants with calf injuries did not have such dramatic results, but both improved on at least one functional measure and said they felt better.
"This work represents an important step forward in our ability to repair tissues and improve function with materials derived from natural proteins. There will be more options to help our patients," Dr. Rubin said.
The study also showed 6 months after an injury, mice treated with ECM showed signs of new muscle growth while untreated mice appeared to form typical scars.
The project was supported by research grants from the U.S. Department of the Interior and National Institutes of Health grants AG042199 and HL76124-6.
For more information about the trial, which aims to enroll 40 participants, go here or call 412-624-5308.
The U.S. Department of Defense's Limb Salvage and Regenerative Medicine Initiative and the Muscle Tendon Tissue Unit Repair and Reinforcement Reconstructive Surgery Research Study are collaboratively managed by the Office of the Secretary of Defense. The Initiative is focused on rapidly and safely transitioning advanced medical technology in commercially viable capabilities to provide wounded warriors the safest and most advanced care possible today.
---
RESOURCES AT THE MCGOWAN INSTITUTE
June Special at the Histology Lab
Elastin is a protein in connective tissue that is elastic and allows many tissues in the body to resume their shape after stretching or contracting. Elastin helps skin to return to its original position when it is poked or pinched.
Elastin serves an important function in arteries as a medium for pressure wave propagation to help blood flow and is particularly abundant in large elastic blood vessels such as the aorta. Elastin is also very important in the lungs, elastic ligaments, the skin, and the bladder, elastic cartilage. It is present in all vertebrates above the jawless fish.
Verhoeff's stain forms a variety of cationic, anionic and non-ionic bonds with elastin, the main constituent of elastic fiber tissue. Elastin has a strong affinity for the iron-hematoxylin complex formed by the reagents in the stain and will hence retain dye longer than other tissue elements. This allows elastin to remain stained, while remaining tissue elements are decolorized. Elastic fibers and cell nuclei are stained black, collagen fibers are stained red, and other tissue elements including cytoplasm are stained yellow.

You'll receive 30% off your VVG stain every day in June.
Contact Lori at the McGowan Core Histology Lab and ask about our VVG specials. Email perezl@upmc.edu or call 412-624-5265
As always, you will receive the highest quality histology in the quickest turn-around time.
Did you know the more samples you submit to the histology lab the less you pay per sample? Contact Lori to find out how!
---
UPCOMING EVENTS
The 4th Annual Conference on Vision Restoration: Regenerative Medicine in Ophthalmology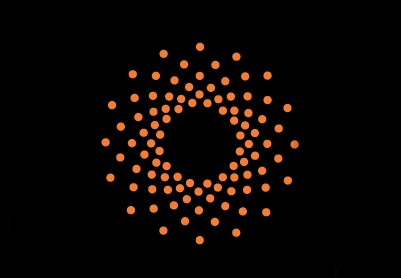 The 4th Annual Conference on Vision Restoration: Regenerative Medicine in Ophthalmology will be held on June 23 – 24, 2014 at Soldiers and Sailors Memorial Hall, 4141 Fifth Avenue, Pittsburgh, PA.
This conference brings together 150+ multidisciplinary experts including scientists, clinicians, engineers, and others working in the fields of ophthalmology and regenerative medicine. Attendees will discover the latest in regenerative ophthalmology, network and share ideas, present a poster, and interact with industry representatives.
Presenters include:
Mark S. Humayun, MD, PhD
Professor of Ophthalmology & Biomedical Engineering & Cell Neurobiology
Doheny Retina Institute
University of Southern California
Arnold I. Caplan, PhD
Professor of Biology
Professor of General Medical Sciences
Case Western Reserve University
Colonel (Ret) Robert A. Mazzoli, MD, FAC
Former Consultant to the Surgeon General
Chief and Chairman, Ophthalmology
Director, Ophthalmic Plastic, Reconstructive & Orbital Surgery
Madigan Army Medical Center
Sayan Basu, MBBS, MS
Consultant and Scientist, Cornea and Anterior Segment
L.V. Prasad Eye Institute
Hyderabad, India
For more information, please contact Lauren Wally at (412) 864-3283 or wallyl@upmc.edu.
To register, please click here.
---
SCIENTIFIC ADVANCES
Cartilage, Made to Order: Living Human Cartilage Grown on a Lab Chip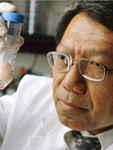 In a significant step toward reducing the heavy toll of osteoarthritis around the world, McGowan Institute for Regenerative Medicine associate director Rocky Tuan, PhD, and colleagues at the University of Pittsburgh have created the first example of living human cartilage grown on a laboratory chip. The researchers ultimately aim to use their innovative 3-D printing approach to create replacement cartilage for patients with osteoarthritis or for soldiers with battlefield injuries.
"Osteoarthritis has a severe impact on quality of life, and there is an urgent need to understand the origin of the disease and develop effective treatments," said Dr. Tuan, director of the Center for Cellular and Molecular Engineering at the University of Pittsburgh School of Medicine, member of the American Association of Anatomists, and the study's senior investigator. "We hope that the methods we're developing will really make a difference, both in the study of the disease and, ultimately, in treatments for people with cartilage degeneration or joint injuries."
Osteoarthritis is marked by a gradual disintegration of cartilage, a flexible tissue that provides padding where bones come together in a joint. Causing severe pain and loss of mobility in joints such as knees and fingers, osteoarthritis is one of the leading causes of physical disability in the United States. It is estimated that up to 1 in 2 Americans will develop some form of the disease in their lifetime.
Although some treatments can help relieve arthritis symptoms, there is no cure. Many patients with severe arthritis ultimately require a joint replacement.
Dr. Tuan said artificial cartilage built using a patient's own stem cells could offer enormous therapeutic potential. "Ideally we would like to be able to regenerate this tissue so people can avoid having to get a joint replacement, which is a pretty drastic procedure and is unfortunately something that some patients have to go through multiple times," said Dr. Tuan.
In addition to offering relief for people with osteoarthritis, Dr. Tuan said replacement cartilage could also be a game-changer for people with debilitating joint injuries, such as soldiers with battlefield injuries. "We really want these technologies to help wounded warriors return to service or pursue a meaningful post-combat life," said Dr. Tuan, who co-directs the Armed Forces Institute of Regenerative Medicine, a national consortium focused on developing regenerative therapies for injured soldiers. "We are on a mission."
In another significant step, Dr. Tuan has successfully used the 3-D printing method to produce the first "tissue-on-a-chip" replica of the bone-cartilage interface. Housing 96 blocks of living human tissue 4 millimeters across by 8 millimeters deep, the chip could serve as a test-bed for researchers to learn about how osteoarthritis develops and to develop new drugs for treatment. "With more testing, I think we'll be able to use our platform to simulate osteoarthritis, which would be extremely useful since scientists really know very little about how the disease develops," said Dr. Tuan.
As a next step, the team is working to combine their 3-D printing method with a nanofiber spinning technique they developed previously. They hope combining the two methods will provide a more robust scaffold and allow them to create artificial cartilage that even more closely resembles natural cartilage.
Dr. Tuan presented the research during the Experimental Biology 2014 Meeting. The study receives funding from the Commonwealth of Pennsylvania Department of Health, the National Institutes of Health, and the U.S. Department of Defense.
---
Department of Defense Peer Reviewed Medical Research Program Funding Received
Research projects were recently awarded by the Department of Defense Peer Reviewed Medical Research Program (PRMRP) to McGowan affiliated faculty members. The funding is provided to support select medical research projects of clear scientific merit and direct relevance to military health. The vision of the PRMRP is to improve the health and well-being of all military service members, veterans, and beneficiaries. This program is administered by the U.S. Army Medical Research and Materiel Command through the Office of the Congressionally Directed Medical Research Programs. The projects and the principal investigators include:
3D Video Augmented High-Resolution Ultrasound Imaging for Monitoring Nerve Regeneration and Chronic Rejection after Composite Tissue Allotransplantation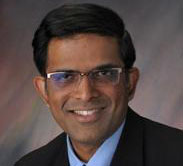 By way of background, during the past decade, more than 100 hand and facial transplants have been performed around the world, including over 90 with encouraging outcomes. The University of Pittsburgh is one of the key centers for these exciting new surgical procedures. Key to their success is the timely regrowth of nerves into the new transplanted tissue before muscle has time to degenerate, and the survival of vital arteries that tend to thicken with chronic rejection of the transplant, putting transplanted tissue at risk. Monitoring nerves and arteries is thus essential for appropriate measures to be taken in time.
To be safe, monitoring of nerves and arteries in these patients must not involve taking biopsies. Imaging techniques using ultrasound are promising because of their safety and low cost, and recent advances in ultrasound resolution have made subtle changes in nerves and arteries more easily visualized. However, ultrasound still suffers from an inability to accurately record where in a patient a given ultrasound scan has been acquired. The knowledge of scan location is particularly important for comparing ultrasound scans from one month to the next, and from one patient to another.
A technology called ProbeSight is in development to determine and record the location of the ultrasound probe in terms of the particular anatomical structures being scanned. Just as the operator holding the ultrasound probe knows where the scan is being taken by looking at it, so it is possible with a special camera to determine that location automatically. The camera will be mounted directly on the ultrasound probe so that it looks toward the patient. ProbeSight will compare what its camera sees with its own internal "memory" of the patient's overall appearance. The ProbeSight system can provide a valuable record of location information along with the ultrasound data, so that changes to nerves and arteries at a given place in the patient can be monitored from one day, week, or month to the next.
The project has three major aims: (1) to develop the ProbeSight technology from an engineering standpoint, (2) to validate the accuracy and reliability of the technology to determine probe location on artificial phantoms, normal human arms, and the abnormal arms of patients after hand-surgery, and (3) to validate the use of video localized ultrasound images to monitor changes in nerves and arteries over time, after a nerve injury or a hand transplant has occurred. Project is for 3 years and $646,196 total funding.
Gene Editing to Minimize Antigenic Mismatch in Composite Tissue Transplantation
Sandeep Kathju, MD, PhD

Trauma to the upper extremity can result in amputation of the injured limb, and severe trauma to the face can result in highly disfiguring injury with severe functional compromise to the vital functions of the head and neck. In these circumstances, the best reconstructive option available is transplantation of the limb or face as a graft to the injured patient from a donor. However, this is associated with significant risks, both surgical and medical. The principal medical risk is the need for long-term suppression of the immune system, with its attendant risk of infection. Researchers have approached this problem by trying to minimize the medications needed for immunosuppression, and by trying to induce tolerance of transplanted tissues in the patient?s immune system.
A novel intervention is proposed to minimize the immune mismatch represented by a face or limb transplant graft: editing of the graft?s DNA to prevent it from displaying the molecules that cause transplant rejection. The plan is to use a novel system called CRISPR/Cas, discovered in microorganisms, to target the major cellular immune markers (called major histocompatibility complex antigens) present on a transplant graft. By specifically silencing these antigens researchers hope to engineer a graft that will not provoke the immune system on transplantation. In this effort, CRISPR/Cas will be used to achieve this silencing in cells in culture as a first step, and then test those cells to verify that they have become less provocative to an immune system on transplantation. Project is for 2 years and $192,498 total funding.
---
Metabolic Profiling of Liver Cells Suggests New Treatments for Cirrhosis Patients

In a new study that could help doctors extend the lives of patients awaiting liver transplants, a McGowan Institute-led team of researchers examined the metabolic breakdown that takes place in liver cells during late-stage cirrhosis and found clues that suggest new treatments to delay liver failure. The research team included affiliated faculty members Michael Oertel, PhD, assistant professor, Department of Pathology, University of Pittsburgh, Alejandro Soto-Gutierrez, MD, PhD, assistant professor , Department of Pathology, University of Pittsburgh, and Ira Fox, MD, director of the Center for Innovative Regenerative Therapies and a professor, Department of Surgery, University of Pittsburgh School of Medicine, and also scientists from Rice University, the University of Nebraska Medical Center, and the University of Texas MD Anderson Cancer Center.
More than 17,000 Americans are awaiting a liver transplant, and of those, about 1,500 will die this year while still waiting, according to the American Liver Foundation. The new research suggests new treatments that could keep some of those patients alive long enough to receive a transplant.
"There's an old saying that the beginning of health is to know the disease," said researcher Deepak Nagrath, PhD, of Rice. "There's never been a clear understanding of what causes liver cells to stop working during the final stages of cirrhosis. Our goal was to probe the metabolic processes inside liver cells in this stage of the disease to better understand what causes them to fail."
Liver disease is a growing problem worldwide, especially in countries where fatty diets and obesity are also problems. According to the American Liver Foundation, 1 in 10 Americans suffers from liver disease and as many as 1 in 4 Americans is at risk, including many who suffer from "nonalcoholic fatty liver disease", a buildup of extra fat in the organ.
Using hepatocyte samples collected at Pittsburgh, Dr. Nagrath's lab conducted a detailed search for chemical and genetic clues about hepatocyte metabolism. In particular, they focused on how the cells were producing adenosine triphosphate, or ATP, the "molecular unit of currency" that all living cells use to transport chemical energy.
In healthy hepatocytes, most ATP is produced in the mitochondria, via a process known as "oxidative phosphorylation." Dr. Nagrath said previous studies had shown that a second form of ATP production – a process known as "glycolysis" – was also activated in diseased liver cells.
"Mitochondrial production of ATP is more efficient than glycolysis, but in times of stress, when the cells needs extra energy to repair themselves or respond to a crisis, they can employ both processes at the same time," said Dr. Nagrath, assistant professor of chemical and biomolecular engineering and of bioengineering. "It's also well known that some forms of cancer rely almost exclusively on the glycolytic pathway, so people tend to associate glycolysis with an unhealthy or diseased state."
In their study, Dr. Nagrath and colleagues found that the story of ATP production in liver cells was considerably more complex than previously understood.
The study showed that in the middle stage of cirrhosis, liver cells up-regulate the glycolytic pathway to produce more energy in response to the disease. Combined with the reduced but still significant production from the mitochondrial pathway, the glycolytic input results in a large net gain in metabolic output. In the final stage of the disease, the cells are unable to sustain their glycolytic output, and net ATP production falls.
"When that happens, and the cells are no longer able to use glycolysis to maintain energy, liver failure occurs," Dr. Nagrath said.
The researchers confirmed the clinical relevance of the findings by comparing the gene expression patterns in the rodents with the genetic profiles of 216 human patients who have cirrhosis.
Dr. Nagrath said the findings are important because there are drugs that clinicians can use to target the glucose pathway. These could potentially be used to boost glycolytic energy production and keep patients alive longer.
"This would not represent a cure for liver disease," he said. "It would only apply to patients in the final stage of liver disease, but if such treatments did prove effective, they could extend the lives of some patients who are awaiting transplants."
---
Exploring 3-D-Printed Bone and Tissue Scaffolds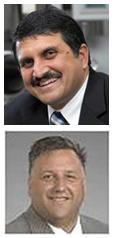 Researchers from the University of Pittsburgh's Swanson School of Engineering and the McGowan Institute for Regenerative Medicine are proposing that if 3-D printers, or additive manufacturing, can produce custom replacement parts for machines, why couldn't the same process create biodegradable tissue repair structures for the human body?
"Additive Manufacturing of Biomedical Devices from Bioresorbable Metallic Alloys for Medical Applications" was one of 15 projects selected by America Makes, the National Additive Manufacturing Innovation Institute, as part of its second call for additive manufacturing (AM) applied research and development projects. The principal investigator is McGowan Institute for Regenerative Medicine affiliated faculty member Prashant Kumta, PhD, the Swanson School's Edward R. Weidlein Chair Professor and professor of bioengineering, chemical and petroleum engineering, mechanical engineering and materials science, and professor of oral biology in the School of Dental Medicine, and the co-PI is Howard Kuhn, PhD, adjunct professor of industrial engineering. Patrick Cantini, director of Scientific Collaborations for the University of Pittsburgh Medical Center (UPMC) and director of the McGowan Institute's Center for Industry Relations, will serve as project manager.
Corporate partners include ExOne (North Huntingdon, Pennsylvania), Magnesium Elektron (Madison, Illinois), and Hoeganaes Corp. (Cinnaminson, New Jersey). The $590,000 contract is for an 18-month period. The research group's America Makes proposal was based upon the article, "Novel processing of iron/manganese alloy-based biomaterials by inkjet 3-D printing," in the journal Acta Biomaterialia.
"Additive manufacturing combines the best of technologies – the ability to construct complex structures via computer imaging utilizing a combination of advanced biocompatible and more importantly, biodegradable alloys," Dr. Kumta said. "Thanks to computer-aided tomography, or CAT scans, we can directly image a damaged structure like a bone or trachea and construct a biodegradable iron-manganese based scaffold to promote natural tissue growth during the healing process. This reduces the risk of disease transmission via methods such as bone grafting, and allows for a more precise framework for the body to heal itself by controlling the degradability of the alloy by careful alloy design and engineering."
In addition to precise modeling of a body structure, additive manufacturing allows for the use of biodegradable alloys that serve as functional scaffolds for inducing cells to grow as well as platforms for delivering biological molecules and antibiotics, rather than as artificial implants.
"Although we could create a ceramic or plastic part with additive manufacturing, this is not as ideal as an iron-manganese alloy which is stronger, more ductile, and degrades over time to be replaced by new bone," Dr. Kuhn added.
A process called "sintering" cures the scaffolds to provide structural integrity to the bonded particles. During this phase of the research, the scaffolds will be evaluated for biocompatibility, bioresorption, and mechanical properties. Some of the biomedical devices such as bone fixation plates and screws, as well as tracheal stents, will be produced in preparation for later clinical studies.
"Additive manufacturing is a game-changer for biomedical research because it not only provides a framework structure for cells and tissue to grow providing thus a better foundation for the body to repair its own tissues, but also because it can be utilized in remote areas such as army field hospitals, where access to traditional treatments may be limited," Dr. Kumta said. "Rather than implanting an inert screw or plate or joint, we can utilize a degradable metallic alloy which provides the template allowing the body's own regenerative machinery to provide an effective pathway to heal itself."
---
AWARDS AND RECOGNITION
Pitt Engineering Competitions Award Students and Their Projects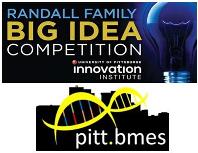 Amazing innovation and entrepreneurship accomplishments of numerous Swanson School of Engineering, Bioengineering (BioE) Department, students (and their McGowan Institute for Regenerative Medicine affiliated faculty members) were highlighted and awarded during recent University of Pittsburgh competitions. The events and awardees include:
Big Idea Showcase
The 2014 Randall Family Big Idea Competition, hosted by the University of Pittsburgh Innovation Institute, concluded with its Big Idea Showcase event on April 10, 2014. Awards were announced in four categories:
Energy/Sustainability
General Technology/Information Technology
Healthcare/Life Sciences
Social Innovation
BioE was well represented at the Showcase Awards ceremony:
First Place Award ($20K) – Healthcare/Life Sciences Category: Katie Farraro (BioE graduate student, mentored by Savio Woo, PhD) and Danielle Martin (Katz MBA/BioE MS student) for their proposal "Magnesium Ring for ACL Healing." The Mg Ring is a novel medical device to regenerate a torn anterior cruciate ligament (ACL), as an alternative to the current gold standard of ACL reconstruction, and has stemmed from Pitt's National Science Foundation-Engineering Research Center for Revolutionizing Metallic Biomaterials and Ms. Farraro's PhD research work.
Second Place Award ($4.5K) – Healthcare/Life Sciences Category: The Curostem Team, comprised of Don Taylor, PhD (2013 BioE PhD graduate, mentored by Alan Wells, PhD) and Austin Nuschke (Pathology graduate student) for their patented bioengineered polymer gel that incorporates mesenchymal stem cells to treat patients with chronic wounds. Dr. Wells (Pathology/BioE) and Cecelia Yates, PhD (Nursing), were the faculty advisors and Eric Beckman, PhD (ChemE/BioE), is a co-inventor on the issued patent.
First Place Award ($20K) – Social Innovation Category: The PathMeT team, comprised of Eric Sinagra (Rehab Science & Technology graduate student), Ian McIntyre (BioE undergraduate student), Tianyang Chen (Electrical Engineering undergraduate student), Jonathan Duvall (Rehab Science & Technology), Noelle Greenwald (Business Administration undergraduate student), and Dianna Stuckey (BioE undergraduate student). Jonathan Pearlman, PhD (Rehab Science & Technology), was the faculty advisor.
Pitt Health Innovation Case Competition
The first Pitt Health Innovation Case Competition (PHICC) was held April 11, 2014. This was entirely a student-driven effort, with Pitt Biomedical Engineering Society members taking a leadership role. The organizing committee consisted of:
Saik-Kia Goh (Founder & Organizing Chair, BioE PhD student)
Lisa Carey (Organizing Vice-Chair, BioE PhD student)
Katie Farraro (Administration, BioE PhD student)
Danielle Minteer (Communication & Logistics, BioE PhD student)
Nicole Ostrowski (University Relations & Sponsorships, BioE PhD student)
Danielle Martin (Judging, Katz MBA/BioE MS student)
Andrew Glowacki (ChemE PhD student)
William Raut (Entertainment, Katz MBA/BioE MS student)
Collin Edington (Technology, BioE PhD student)
Shalv Madhani (Design, BioE PhD student)
Melissa Lash (ChemE PhD student)
The 13-member Judges' Panel was comprised of experts in the areas of innovation, entrepreneurship, and commercialization from McKinsey and Company, SDLC Partners, Akámas Consulting, CE City, Innovation Works, and University of Pittsburgh. Twelve teams worked on solving a business case in the healthcare arena and competed for two prizes. In addition, students had an opportunity to interact with the judges.
First Place Award ($2K): The Market Leaders – Team members: John Klune (Surgery Resident and Katz MBA student), Robert Allen (BioE PhD student, mentored by Yadong Wang, PhD), Samuel LoPresti (BioE PhD student, mentored by Bryan Brown, PhD), Shahab Shaffrey (Surgery Resident and MS in Clinical Research student), and Patrick Varley (Surgery Resident and MS in Clinical Research student).
Second Place Award ($1K): TBD – Team members: Andrew Brown (BioE PhD student, mentored by Bernard Costello, MD), Da-Tren Chou (BioE PhD student, mentored by Prashant Kumta, PhD), Amy Chaya (BioE PhD student, mentored by Charles Sfeir, DDS, PhD), and Emily Basara (2009 BS – Pitt BioE; Katz MBA/Industrial Engineering MS student).
Congratulations to all these students for participating in the experience-based learning opportunities and helping to promote the University's innovation and entrepreneurship efforts. Their leadership role in conceiving and organizing some of these activities is also noteworthy.
---
McGowan Institute for Regenerative Medicine 2014 Top Docs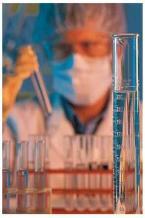 The McGowan Institute for Regenerative Medicine applauds its affiliated faculty members who were recently recognized by Pittsburgh Magazine. Each year the magazine commissions Castle Connolly Medical Ltd. to select top doctors on the national and regional levels. The physician-led research team identifies highly skilled, exceptional doctors by evaluating their medical education, training, and hospital appointments, and by surveying area hospital leaders and physicians.
This year 29 McGowan Institute affiliated faculty were recognized in the May issue of the magazine with 2 colleagues* receiving dual specialty acknowledgment. Congratulations are extended to:
Anesthesiology: Erin Sullivan, MD*
Cardiovascular Disease: Dennis McNamara, MD, David Schwartzman, MD
Critical Care Medicine: Derek Angus, MD, MPH, John Kellum, MD, FACP
Neurological Surgery: David Okonkwo, MD, PhD, Elizabeth Tyler-Kabara, MD, PhD*
Ophthalmology: Joel Schuman, MD
Orthopedic Surgery: Freddie Fu, MD, James Kang, MD, Patrick McMahon, MD
Otolaryngology: Barry Hirsch, MD, Clark Rosen, MD, FACS
Pathology: Anthony Demetris, MD
Pediatric Cardiac Surgery: Peter Wearden, MD, PhD, Jacqueline Kreutzer, MD
Pediatric Cardiovascular Anesthesia: Erin Sullivan, MD
Pediatric Neurological Surgery: Elizabeth Tyler-Kabara, MD, PhD
Pediatric Otolaryngology: Joseph Dohar, MD, MS, FAAP, FACS, Christopher Post, MD, PhD
Pediatric Surgery: George Mazariegos, MD
Physical Medicine and Rehabilitation: Michael Boninger, MD
Plastic Surgery: Ernest Manders, MD, Peter Rubin, MD, Kenneth Shestak, MD
Surgery: Timothy Billiar, MD, Abhinav Humar, MD, Ron Shapiro, MD
Surgical Oncology: Michael Lotze, MD
Thoracic Surgery: Thomas Gleason, MD, James Luketich, MD
In the magazine's same issue, the specific patient-related efforts of Drs. Boninger and Tyler-Kabara and Andrew Schwartz, PhD, Stephen Wisnewski, PhD, and Dr. Rubin were shared as "10 Ways Pittsburgh's Medical Community is Changing the World". Read their stories here.
---
Dr. Rory Cooper Named Civilian Aide to the Secretary of the Army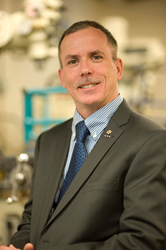 McGowan Institute for Regenerative Medicine affiliated faculty member Rory Cooper, PhD, the FISA/PVA endowed chair and a distinguished professor of the Department of Rehabilitation Science and Technology, School of Health and Rehabilitation Sciences, University of Pittsburgh, the center director at the Center of Excellence for Wheelchair and Related Technology, VA Rehabilitation Research and Development Center, and a senior research career scientist at the VA Rehabilitation Research and Development Service, U.S. Department of Veterans Affairs, has been appointed to the position of Civilian Aide to the Secretary of the Army (CASA) for Pennsylvania (West). The investiture ceremony was held Thursday, May 1, 2014, at the U.S. Army War College at Carlisle Barracks.
CASAs provide individual advice to the Secretary of the Army, the Chief of Staff of the Army, and commanders at all levels on public sentiments toward the Army. CASAs also work closely with Army and installation commanders, Army National Guard, and Army Reserve commanders, and other designated personnel within their area of responsibility.
Dr. Cooper has had much success as the director of the Human Engineering Research Laboratories (HERL) at the University of Pittsburgh. At HERL, research is focused on improving the mobility and function of people with disabilities through advanced engineering in clinical research and medical rehabilitation.
---
Regenerative Medicine Podcast Update
The Regenerative Medicine Podcasts remain a popular web destination. Informative and entertaining, these are the most recent interviews:
#135 –– Dr. Richard Bodnar is a Research Assistant Professor at the University of Pittsburgh in the Department of Pathology and a Research Biologist at the VA Pittsburgh Healthcare System. Dr. Bodnar discusses his research in identifying endogenous inhibitors of angiogenesis.Visit www.regenerativemedicinetoday.com to keep abreast of the new interviews. 
---
Picture of the Month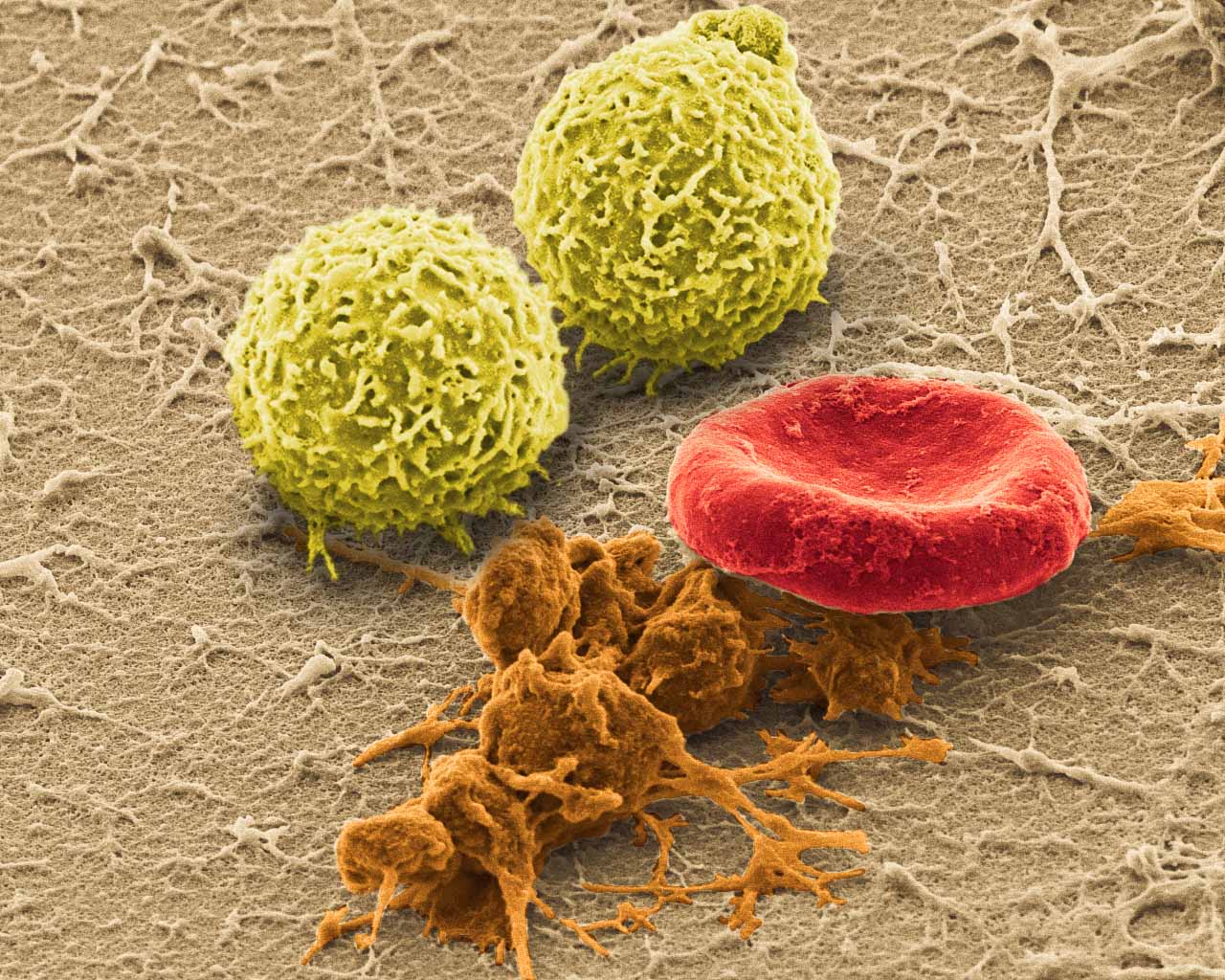 SEM (JEOL JSM-6335F) image of harvested whole blood with white blood cells, activated platelets and red blood cells.
Image by Jonathan Franks
AHA Predoctoral Fellow and BICP Chair
Biomaterials Foundry / Yadong Wang Laboratory
Dept. of Bioengineering, University of Pittsburgh<
---