Dr. George Gittes' Diabetes Gene Therapy Licensed to Genprex, Inc.  Phase I Clinical Trial Next Step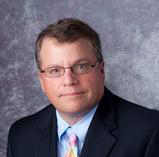 Genprex, Inc., a clinical-stage gene therapy company announced that it signed an exclusive license agreement with the University of Pittsburgh for a diabetes gene therapy that may have the potential to cure Type 1 and Type 2 diabetes, which together currently affect approximately 30.3 million people in the U.S, or 9 percent of the U.S. population.
Developed by lead researcher, Harvard graduate, and McGowan Institute for Regenerative Medicine affiliated faculty member George Gittes, MD, the Director of the Richard King Mellon Foundation Institute for Pediatric Research and Co-Scientific Director at UPMC Children's Hospital of Pittsburgh, the diabetes gene therapy works by reprogramming beta cells in the pancreas to restore their function, thereby replenishing levels of insulin. The novel infusion process uses an endoscope and an adeno-associated virus (AAV) vector to deliver Pdx1 and MafA genes to the pancreas. The proteins these genes express transform alpha cells in the pancreas into functional beta-like cells, which can produce insulin but are distinct enough from beta cells to evade the body's immune system.
The diabetes gene therapy has been tested in vivo in mice and nonhuman primates. In studies of diabetic mice, the gene therapy approach restored normal blood glucose levels for an extended period of time, typically around four months. According to Dr. Gittes, the duration of restored blood glucose levels in mice could translate to decades in humans. Following preclinical studies, Dr. Gittes and his team plan to begin a Phase I clinical trial in diabetic patients, which could be the first-ever gene therapy tested in humans for diabetes.
"One of the biggest advantages of this gene therapy is that it could eliminate the need for insulin replacement therapy for diabetic patients," said Dr. Gittes. "Lifting this huge burden for the millions of patients who must continuously monitor blood glucose levels and inject insulin daily would be a breakthrough in modern medicine. This therapy has the potential to truly disrupt the diabetes market."
"We are excited to announce the licensing agreement with The University of Pittsburgh, and we look forward to working with Dr. Gittes and his team to develop this groundbreaking treatment for diabetes," said Rodney Varner, Genprex's Chairman and Chief Executive Officer. "At Genprex, we have always put patient needs first, focusing on ways to bring new treatment options to patient populations who have large unmet medical needs. We believe this diabetes gene therapy may potentially become a new treatment option for the millions of diabetes patients who now must take insulin replacement therapy, and it may be effective for patients who do not benefit sufficiently from that therapy. Even more moving, the diabetes gene therapy could hold the potential to provide long term effectiveness, or even be a cure, for diabetes patients."
Genprex plans to pursue potential partnerships for the development of this therapy globally and in the U.S.
According to the American Diabetes Association, more than 30 million Americans have diabetes, and approximately 1.5 million Americans are diagnosed with diabetes every year. Diabetes patients have the continuous burden of checking and monitoring their blood glucose levels and injecting insulin on a daily basis. Without effective management of diabetes, patients are at risk of stroke, hyperglycemia, cardiovascular disease, diabetic ketoacidosis and extremity amputation. Diabetes is the seventh leading cause of death in the U.S.
---
RESOURCES AT THE MCGOWAN INSTITUTE
March Histology Special
Come and see what the McGowan Histology Core has to offer.  From Optic nerves to whole eye sectioning, we can give you what you're looking for:
Silver Staining for nerve fibers
Luxol Fast Blue for myelin
Cresyl Echt Violet for Nissl Substance
Tunel staining for apoptosis
For the entire month of March, you will receive 25% your entire bill when you bring your nervous system studies for histologic processing to the McGowan Histology Lab.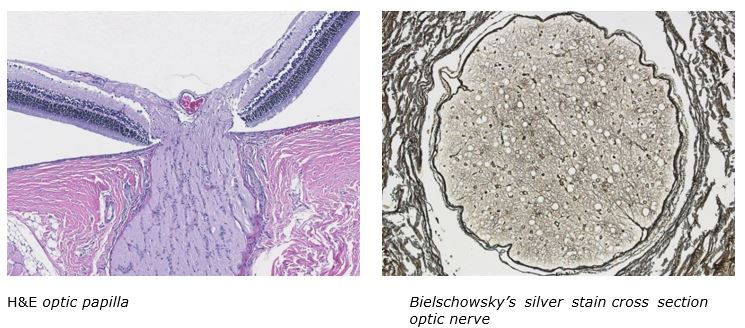 Contact Julia at the McGowan Core Histology Lab and ask about our staining specials.  Email Hartj5@upmc.edu or call 412-624-5265. As always, you will receive the highest quality histology work with the quickest turn-around time.
---
Save the Date!
9th International Symposium on Regenerative Rehabilitation
With a theme of "Where Applied Biophysics Meets Tissue Engineering & Cellular Therapies", the Symposium is scheduled for December 3-5, 2020 at the University of Texas at Austin. The program features renowned researchers and clinicians from around the world, focusing on the emerging field of Regenerative Rehabilitation. This new and innovative approach combines discoveries in tissue engineering and cellular therapies with rehabilitative treatments, resulting in improved functional outcomes for patients. This Symposium encourages the participation of scientists, clinicians and physical therapists who are in the fields of regeneration, physical medicine and rehabilitation. The Symposium agenda is designed to create a platform for bridging these areas of expertise in a setting that fosters discussion, interaction, cross-discipline pollination and networking.
---
SCIENTIFIC ADVANCES
Sepsis Kills 1 in 5 Globally, Double Previous Estimate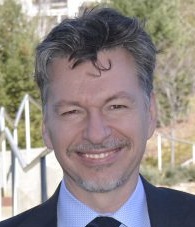 Twice as many people as previously believed are dying of sepsis worldwide, according to an analysis published in The Lancet and announced at the Critical Care Reviews annual meeting in Belfast. Among them are a disproportionately high number of children in poor areas.
Led by researchers at the University of Pittsburgh—including McGowan Institute for Regenerative Medicine affiliated faculty member Derek Angus, MD, MPH—and University of Washington schools of medicine, the study revealed 48.9 million global cases of sepsis in 2017 and 11 million deaths, representing 1 in 5 deaths worldwide. Sepsis occurs when a person's organs cease to function properly as the result of an out-of-control immune response to infection. Even if sepsis doesn't kill its victims, it can create lifelong disabilities in survivors.
The large majority of sepsis cases — 85% in 2017 — occurred in low- or middle-income countries. The highest burden was found in sub-Saharan Africa, the South Pacific islands near Australia, and South, East and Southeast Asia. Sepsis incidence was higher among females than males. By age, the incidence of sepsis peaks in early childhood, with more than 40% of all cases occurring in children under 5.
"I've worked in rural Uganda, and sepsis is what we saw every single day. Watching a baby die of a disease that could have been prevented with basic public health measures really sticks with you," said lead author Kristina E. Rudd, MD, MPH, assistant professor in Pitt's Department of Critical Care Medicine. "I want to contribute to solving this tragedy, so I participate in research on sepsis. However, how can we know if we're making progress if we don't even know the size of the problem? If you look at any top 10 list of deaths globally, sepsis is not listed because it hasn't been counted."
For their analysis, Dr. Rudd and colleagues leveraged the Global Burden of Disease Study, a comprehensive epidemiological analysis coordinated by the Institute for Health Metrics and Evaluation (IHME) at the University of Washington School of Medicine. The GBD 2017 Study currently reports on 282 primary causes of death not including sepsis, which is considered an intermediate cause of death. A primary cause of death is the underlying condition (e.g. cancer), which leads to the intermediate cause (sepsis) that ultimately results in death.
Previous global estimates for sepsis were limited as they relied upon hospital databases from a select group of middle- and high-income countries. The previous estimates overlooked the substantial burden of sepsis that occurs outside of the hospital, especially in low-income countries. Today's study findings are unprecedented as they represent mortality both in and out of the hospital.
"We are alarmed to find sepsis deaths are much higher than previously estimated, especially as the condition is both preventable and treatable," said senior author Mohsen Naghavi, MD, PhD, MPH, professor of health metrics sciences at IHME at the University of Washington School of Medicine. "We need renewed focus on sepsis prevention among newborns and on tackling antimicrobial resistance, an important driver of the condition."
The study authors analyzed annual sepsis incidence and mortality trends from 1990 through 2017 and found rates are improving. In 1990, there were an estimated 60.2 million sepsis cases and 15.7 million deaths; by 2017, incidence had dropped by 19% to 48.9 million cases and deaths by 30% to 11.0 million.
The most common underlying cause of sepsis-related death in both 1990 and 2017 was lower respiratory infection.
"So, what is the solution? Well, to start with, it's the basic public health infrastructure. Vaccines, making sure everyone has access to a toilet and clean drinking water, adequate nutrition for children and maternal health care would address a lot of these cases," said Dr. Rudd, who also is a UPMC critical care physician. "But sepsis is still a problem here in the U.S., where it is the No. 1 killer of hospital patients. Everyone can reduce their odds of developing it by getting the flu shot, and the pneumonia vaccine when appropriate. Beyond that, we need to do a better job preventing hospital-acquired infections and chronic diseases, like diabetes, that make people more susceptible to infections.
"Finally, for people in high-income countries who want to help reduce the rates of sepsis in low-income areas, we need to support research into treatments and advocate to our elected officials for the importance of supporting sepsis prevention and control efforts in low-income communities," Dr. Rudd said.
This research was funded by The Bill & Melinda Gates Foundation, the National Institutes of Health (grants T32HL007287, T32HL007820, R35GM119519), Pitt, the British Columbia Children's Hospital Foundation, the Wellcome Trust and the Fleming Fund.
Dr. Angus is Chair of the Department of Critical Care Medicine of both the University of Pittsburgh School of Medicine and the UPMC Healthcare System. At the University, he holds the rank of Distinguished Professor and the Mitchell P. Fink Endowed Chair in Critical Care Medicine with secondary appointments in Medicine, Health Policy and Management, and Clinical and Translational Science and he directs the CRISMA (Clinical Research, Investigation, and Systems Modeling of Acute Illnesses) Center. He also co-directs the UPMC ICU Service Center, responsible for the provision of ICU services across the 20-plus hospital system.
---
Using Regenerative Biology to Restore Mucus Production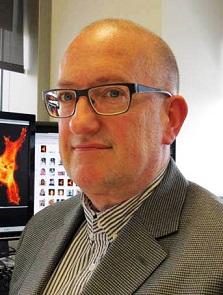 Mucus is a protective, slimy secretion produced by goblet cells and which lines organs of the respiratory, digestive, and reproductive systems. Slime production is essential to health, and an imbalance can be life-threatening. Patients with diseases such as asthma, chronic obstructive pulmonary disease (COPD), and ulcerative colitis produce too much mucus, often after growing too many goblet cells. Loss of goblet cells can be equally devastating – for instance during cancer, after infection, or injury. The balance of slime creation, amount, and transport is critical, so doctors and medical researchers have long sought the origins of goblet cells and have been eager to control processes that regenerate them and maintain balanced populations.
Recently, a group of bioengineers at the University of Pittsburgh—led by McGowan Institute for Regenerative Medicine affiliated faculty member Lance Davidson, PhD, William Kepler Whiteford Professor of Bioengineering—discovered a case of goblet cell regeneration that is both easily accessible and happens incredibly fast on cells isolated from early developing frog embryos. Their findings were published in the journal Nature Communications.
Dr. Davidson leads the MechMorpho Lab in the Swanson School of Engineering where his researchers study the role of mechanics in human cells as well as the Xenopus embryo—an aquatic frog native to South Africa.
"The Xenopus tadpole, like many frogs, has a respiratory skin that can exchange oxygen and perform tasks similar to a human lung," explained Dr. Davidson. "Like the human lung, the surface of the Xenopus respiratory skin is a mucociliated epithelium, which is a tissue formed from goblet cells and ciliated cells that also protects the larva against pathogens. Because of these evolutionary similarities, our group uses frog embryonic organoids to examine how tissue mechanics impact cell growth and tissue formation."
Studying this species is a rapid and cost-effective way to explore the genetic origins of biomechanics and how mechanical cues are sensed, not just in the frog embryo, but universally. When clinicians study cancer in patients, such changes can take weeks, months, or even years, but in a frog embryo, changes happen within hours.
"In this project, we took a group of mesenchymal cells out of the early embryo and formed them into a spherical aggregate, and within five hours, they began to change," Dr. Davidson said. "These cells are known to differentiate into a variety of types, but in this scenario, we discovered that they changed very dramatically into a type of cell that they would not have changed into had they been in the embryo."
The lab surprisingly uncovered a case of regeneration that restores a mucociliated epithelium from mesenchymal cells. They performed the experiment multiple times to confirm the unexpected findings and began to look closely at what microenvironmental cues could drive cells into an entirely new type.
"We have tools to modulate the mechanical microenvironment that houses the cells, and to our surprise, we found that if we made the environment stiffer, the aggregates changed into these epithelial cells," explained Dr. Davidson. "If we made it softer, we were able to block them from changing. This finding shows that mechanics alone can cause important changes in the cells, and that is a remarkable thing."
Dr. Davidson's group is interested in how cells, influenced by mechanics, may affect disease states. The results detailed in this article may drive new questions in cancer biology, prompting researchers to consider whether certain kinds of invasive cancer cells might revert to a resting cell type based on the stiffness or softness of their surroundings.
"When applying these results to cancer biology, one might ask, 'If tumors are surrounded by soft tissues, would they become dormant and basically non-invasive?' or, 'If you have them in stiff tissues, would they invade and become deadly?'," said Dr. Davidson. "These are major questions in the field that biomechanics may be able to help answer. Many researchers focus solely on the chemical pathways, but we are also finding mechanical influencers of disease."
Hye Young Kim, PhD, a young scientist fellow at Institute for Basic Science (IBS) and former member of the MechMorpho Lab, will continue this work at the Center for Vascular Research located at Korea Advanced Institute of Science and Technology (KAIST). She will study how cell motility changes during regeneration and how epithelial cells assemble a new epithelium. Dr. Davidson and his lab will explore how this novel case of mechanical cues are sensed by mesenchymal cells and how these mechanical induction pathways are integrated with known pathways that control cell fate choices.
"Frog embryos and organoids give us unparalleled access to study these processes, far more access than is possible with human organs," he said. "The old ideas that regeneration is controlled exclusively by diffusing growth factors and hormones is giving way to the recognition that the physical mechanics of the environment—such as how rubbery or fluid the environment—play just as critical a role."
---
Vitamin D Linked to Better Blood Pressure in Pittsburgh Kids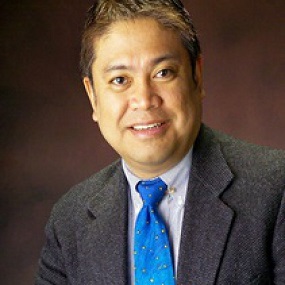 Overweight and obese vitamin D-deficient children who took a relatively high dose of vitamin D every day for six months had lower blood pressure and improved insulin sensitivity than their peers who took a lower dose, according to the results of a UPMC Children's Hospital of Pittsburgh clinical trial reported in The American Journal of Clinical Nutrition.  McGowan Institute for Regenerative Medicine affiliated faculty member Abbe de Vallejo, PhD, Associate Professor of Pediatrics and Immunology in the School of Medicine at the University of Pittsburgh, is a co-author on the study.
However, the study did not show improvements in other markers of cardiovascular and metabolic health, a finding that indicates vitamin D supplementation alone may not be the cure-all for improving the heart health of children at highest risk for diabetes and heart disease.
"Current recommendations for taking vitamin D are pegged to optimal bone health," said lead author Kumaravel Rajakumar, MD, MS, professor of pediatrics at the University of Pittsburgh School of Medicine. "But we know vitamin D is involved in more than building healthy bones. It can turn on and off genes that direct our cells to regulate blood glucose levels, and immune and vascular function."
Dr. Rajakumar and his colleagues enrolled 225 healthy, but vitamin D-deficient, 10- to 18-year-old children in Pittsburgh who were overweight or obese in the clinical trial, and 211 of them were black. People with darker skin have higher amounts of melanin pigment in their skin and are more likely than their lighter-skinned counterparts to be vitamin D deficient. This is because vitamin D is made in the body when the skin is directly exposed to sunlight, and melanin in the skin acts as a natural sunscreen and inhibits vitamin D production. Overweight and obese children also have a higher risk of vitamin D deficiency, as well as developing diabetes and heart disease.
The children were split into three groups and given pills that appeared identical, but contained different quantities of vitamin D, which is measured in international units, or IUs. One group received a 600 IU tablet daily, which is the current recommended daily dietary allowance. The other two groups received either a 1,000 IU or 2,000 IU tablet daily, still well below the 4,000 IU daily maximum considered safe for children in this age range. During the trial, neither the participants, nor their doctors, knew which dose each child was receiving.
Blood tests showed that the higher the daily dose of vitamin D, the greater the improvement in the participants' blood concentration of vitamin D. By the conclusion of the trial, none of the groups was considered vitamin D deficient.
After six months, the children receiving the daily 2,000 IU vitamin D supplement had a reduced fasting blood glucose level and improved insulin sensitivity — both of which reduce susceptibility to diabetes and improve cardiovascular health. After six months, the children receiving 1,000 IUs of vitamin D daily had lower blood pressure. High blood pressure is bad because it increases risk of heart attack, stroke and kidney disease.
The study did not reveal any significant changes in measures of the health of the membrane that lines the blood vessels or arterial stiffness — both of which are strong indicators of heart health and were the primary measures that the researchers were seeking to influence with vitamin D supplementation.
"There are many reasons we might not have seen changes in endothelial function or arterial stiffness," said Dr. Rajakumar, who also is a pediatrician at UPMC Children's Hospital. "Maybe vitamin D simply doesn't influence these, or perhaps we didn't reach and maintain a level of vitamin D to cause an effect. It could also be that our trial didn't run long enough. However, treatment of vitamin D deficiency with these higher daily doses can have a positive impact on cardiometabolic health of children, without negative side effects."
---
Bulk of Nurse Practitioners' Work at Nursing Home Remains Nonclinical
An article by Alicia Lasek for McKnight's noted how nurse practitioners spend their time in eldercare facilities has changed little in 20 years, a new study has found. In fact, much of their work time remains nonclinical in these settings, reported investigators.
The researchers—including McGowan Institute for Regenerative Medicine affiliated faculty member Michael Boninger, MD, Professor and UPMC Endowed Vice Chair for Research in the Department of Physical Medicine & Rehabilitation at the University of Pittsburgh, School of Medicine, and Senior Medical Director for Post-Acute Care for the Health Services Division of UPMC and Vice President for Medical Affairs for UPMC Community Provider Services—tracked the work life of four nurse practitioners in facilities owned by UPMC. The nurses cared for long‐term care residents and subacute or short‐term rehabilitation patients. There were 37 days of observations per nurse, totaling 10,064 observations between all four facilities.
About 30% of the nurses' time was spent in direct patient care encounters, investigators found. The remainder was spent on care coordination and supporting the functioning of the nursing facility and the facility staff.
The results show that the role of a nurse practitioner in eldercare facilities remains a hybrid of nursing consultant and a fee‐for‐service clinician, wrote Dr. Boninger and colleagues from the University of Pittsburgh. The findings were similar to those of a study conducted in 2000, he reported.
"Once again, the data show that the quality and coordination of care take priority over the quantity of revenue‐generating encounters within the nursing facility setting," the investigators concluded.
---
Rupture of Intracranial Aneurysms—How the Right Tools Help Find the Cause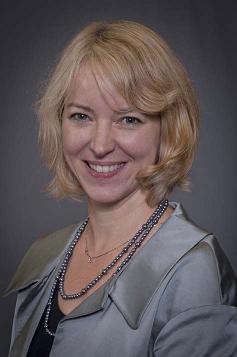 McGowan Institute for Regenerative Medicine affiliated faculty member Anne Robertson, PhD, MEMS and BioE professor, and her team use a micro-CT in their NIH-supported work studying the causes for rupture of intracranial aneurysms (IAs).
Using a specialized micro-CT Dr. Robertson and her team analyzed aneurysm tissue from patients and found that calcification is substantially more prevalent than previously thought. The micro-CT was able to identify microcalcifications as small as 3 micrometers. The team discovered differences in the types of calcification in ruptured versus unruptured aneurysms.  This improved understanding should lead to new therapeutic targets and, ultimately, improved outcomes for patients with aneurysms.
These advances were facilitated in part by a generous $1 million gift that Thomas F. Dudash, an alumnus of the University of Pittsburgh, provided in 2018. The gift was used in part for the purchase of specialized sample holders that allowed the researchers to make in situ observations of materials behavior at the nanoscale using transmission electron microscopy.
Those observations have led to foundational discoveries that are crucial for materials development.
Great innovations require the right tools. Thanks to Mr. Dudash's gift, the MEMS Department, Swanson School of Engineering, has the tools to innovate, discover and create—tools that have produced an important base of knowledge that manufacturers will be building on for years to come.
---
Why Inclusivity Matters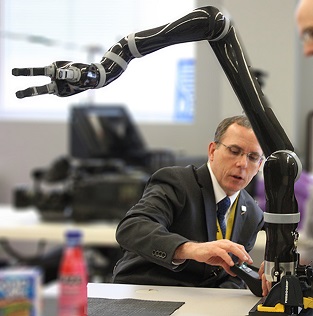 During a press briefing during the recent 2020 AAAS Annual Meeting, McGowan Institute for Regenerative Medicine affiliated faculty member Rory Cooper, PhD, the FISA & Paralyzed Veterans of America (PVA) Professor and Distinguished Professor of the Department of Rehabilitation Science & Technology, and professor of Bioengineering, Physical Medicine & Rehabilitation, and Orthopedic Surgery at the University of Pittsburgh, discussed how people with disabilities are shut off from STEM (science, technology, engineering and mathematics) careers and why inclusivity matters.
A recent report and widely shared editorial show that the number of patents a person holds as an adult is better predicted by zip code, wealth, gender and ethnicity than by childhood aptitude or interests.
These articles argue that more equitable early STEM education and a more inclusive culture in higher education and industry could help realize the potential of innovative individuals who weren't born into privilege, whom the authors refer to as "lost Einsteins," and boost the U.S. economy, which thrives on innovation.
People with disabilities — about 90 million Americans — were left out of the patent disparity analysis, but in general, their unemployment rate is more than twice that of the general population across all education levels. Those who do have jobs are also twice as likely to work part time.
Dr. Cooper, who also is the Founding Director and VA Senior Research Career Scientist of the Human Engineering Research Laboratories (HERL) a VA Rehabilitation R&D Center of Excellence in partnership with Pitt, sees the same trends in his profession, and he says the divide starts early.
"Kids with disabilities are shunted away from science," Dr. Cooper said before the briefing. "They're stuck observing other kids rather than doing the science themselves."
Teachers and administrators, from elementary school all the way through college, need to think harder about engaging students with disabilities in the experiments the rest of the class is doing, Dr. Cooper said. Observing isn't the same as being included.
Dr. Cooper, himself a disabled veteran, has spent 30 years recruiting students with disabilities to HERL so that they can contribute to society as scientists and engineers.
Besides bringing unique perspectives that can inform research — for instance, wheelchair users designing better wheelchairs — these students often arrive with a lifetime of experience interacting with technology, which could be a real asset to the team.
"Children with disabilities are exposed to technology at a very young age," Dr. Cooper said. "A child with impaired mobility might be driving a robot at 2- or 3-years-old. There are 3-year-olds using speech-to-text or gesture-to-speech technology. Most people don't learn that until college."
Dr. Cooper hopes a model like HERL's that intentionally hires people with disabilities will help level the playing field so these young inventors can launch their careers and then go on to start their own companies, labs and centers to give others the same opportunity.
"I tell students, 'I know how hard the job market is,'" Dr. Cooper said. "You may just have to go out and create one."
Illustration:  Rory Cooper, PhD, director of the Human Engineering Research Laboratories, and distinguished professor of rehabilitation science and technology works on a robotic arm.  Credit: Michael Lain, University of Pittsburgh.
---
Dr. Cecelia Yates Receives CSL Behring and University City Science Center Funding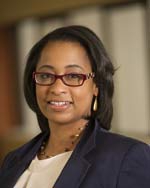 McGowan Institute for Regenerative Medicine affiliated faculty member Cecelia Yates, PhD, Associate Professor, Department of Health Promotion & Development, School of Nursing, University of Pittsburgh, with a secondary appointment in the Department of Pathology, School of Medicine, has been awarded $250,000 and support to accelerate her research through an ongoing partnership between global biotechnology leader CSL Behring and the University City Science Center.
CSL Behring awarded Dr. Yates the funding and an opportunity to work alongside the plasma-based biotech's own experts in an effort to help transform her ideas into groundbreaking therapies to improve patients' health.  Her project focuses on the use of FibroKine™ biomimetic peptides as potential targeted therapeutic treatment of pulmonary fibrosis.
Fibrotic diseases constitute a significant health problem in the US with the ability to impact any organ that is scarred from chronic disease, including the heart, lung, liver, arteries, and skin. In some cases, progressive and life-threatening diseases follow, but effective therapies don't yet exist. In response, Dr. Yates has developed FibroKine™, a chemokine-based class of biomimetic peptides that are potential therapeutic agents for the targeted treatment of tissue fibrosis. Support from CSL Behring will allow the Yates group to test FibroKine™ peptide ability to effectively treat and halt the progression of pulmonary fibrosis.
"Congratulations Drs. Yates … on being [one of] the first recipients of the CSL Behring-Science Center Research Acceleration Initiative," said Bill Mezzanotte, MD, Executive Vice President, Head of Research and Development for CSL Behring. "This initiative is another example of the strength of our partnership with the Philadelphia-based University City Science Center as we look in our 'backyard' for innovative scientific advancements that have the potential to help rare disease patients lead full lives. Our growing R&D organization looks forward to working with Dr. Yates … in the years ahead to advance … [her] scientific research."
Congratulations, Dr. Yates!
---
McGowan Institute Affiliated Faculty Members Receive CMI Project Funding

The University of Pittsburgh's Center for Medical Innovation (CMI) awarded grants totaling $47,500 to three research groups through its 2019 Round-2 Pilot Funding Program for Early Stage Medical Technology Research and Development. The latest funding proposals include a system for preservation of explanted hearts used in transplantation surgery, a new vascular stent with anti-thrombogenic capability, and a rugged, infection-resistant material for orthopedic implants.
CMI, a University Center housed in Pitt's Swanson School of Engineering (SSOE), supports applied technology projects in the early stages of development with "kickstart" funding toward the goal of transitioning the research to clinical adoption. Proposals are evaluated on the basis of scientific merit, technical and clinical relevance, potential health care impact and significance, experience of the investigators, and potential in obtaining further financial investment to translate the particular solution to healthcare.
The winning projects, objectives, and teams include:
AWARD 1: "A Structurally and Mechanically Tunable Biocarpet for Peripheral Arterial Disease"
For the development of a material and method of deployment of specialized materials that coat the inner lumen of synthetic vascular grafts. The coating will greatly improve the viability and anti-thrombogenic properties of long stent grafts which overlap flexible joints.
Jonathan Vande Geest, PhD, Professor of Bioengineering, Swanson School of Engineering
William Wagner, PhD, Professor of Surgery and Bioengineering; Director, McGowan Institute for Regenerative Medicine
John Pacella, MD, Assistant Professor in the School of Medicine, UPMC
AWARD 2: "Ex-Vivo Heart Perfusion System for Human Heart Support, Resuscitation, and Physiologic Testing"
For the development of a system for preservation of explanted donor hearts suitable for transplantation. Includes means to verify the heart's mechanical and biological viability to improve recipient response.
Christopher Sciortino, MD, PhD, Department of Cardiothoracic Surgery, UPMC
Harvey Borovetz, PhD, Department of Bioengineering, Swanson School of Engineering
Rick Shaub, PhD, UPMC Artificial Heart Program, UPMC
Garrett Coyan, MD, Department of Cardiothoracic Surgery, UPMC; William Wagner Lab, McGowan Institute
AWARD 3: "In Vivo Efficacy of an Antibacterial and Biocompatible Polymeric Nanofilm on Titanium Implants"
For the development of biocompatible, anti-biofilm coatings for orthopedic use, especially in children.
Houssam Bouloussa, MD, MS, Pediatric Orthopedic Surgery, Children's Hospital of Pittsburgh
Michael McClincy, MD, Assistant Professor, Department of Orthopedic Surgery, UPMC
Prashant Kumta, PhD, Professor of Bioengineering, Swanson School of Engineering
"This is our eighth year of pilot funding, and our leadership team could not be more excited with the breadth and depth of this round's awardees," said McGowan Institute for Regenerative Medicine affiliated faculty member Alan Hirschman, PhD, CMI Executive Director. "This early-stage interdisciplinary research helps to develop highly specific biomedical technologies through a proven strategy of linking UPMC's clinicians and surgeons with the Swanson School's engineering faculty."
Congratulations, all!
---
AWARDS AND RECOGNITION
Three Bioengineering Graduate Students Receive American Heart Association Fellowships
Three students from the University of Pittsburgh Department of Bioengineering received 2020 American Heart Association Predoctoral Fellowships, which provides up to two years of project support for aspiring academic and health professionals.  Four of the five principal investigators associated with these students are McGowan Institute for Regenerative Medicine affiliated faculty members.
"The Swanson School of Engineering has placed an emphasis on encouraging and helping PhD students to compete for the prestigious national predoctoral fellowships because this effort is highly relevant from both educational and professional development perspectives," said McGowan Institute faculty member Sanjeev Shroff, PhD, Distinguished Professor and Gerald E. McGinnis Chair of Bioengineering. "This is the largest number of AHA fellowships the Department of Bioengineering PhD students have received in a single year, and I am proud of the research accomplishments of each of these students. I look forward to seeing the continued growth of these students as independent investigators."
Ali Behrangzade (PI: McGowan Institute affiliated faculty member Jonathan Vande Geest, PhD)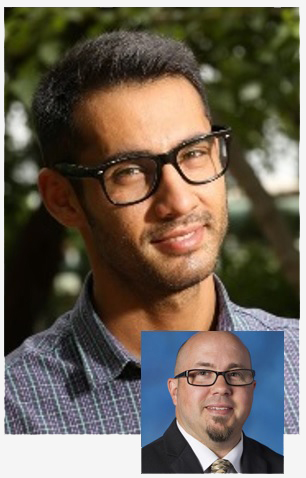 Mr. Behrangzade works in the Soft Tissue Biomechanics Laboratory (STBL) where they have extensive experience in design, optimization, manufacturing and in vivo evaluation of tissue-engineered vascular grafts (TEVGs). These grafts are used in a coronary artery bypass procedure which is required for most patients with coronary artery disease (CAD). The surgery requires autologous vessels, which are blood vessels harvested from the patient's own body, however, these vessels are not always suitable because of prior harvesting or pre-existing vascular disease.
One of the major causes of graft failure in reconstructive CABG surgery is intimal hyperplasia (IH). This pathological condition is characterized by the thickening of the inner layer of a blood vessel due to an undesired mechanical and biological environment. As part of Mr. Behrangzade's TEVG project, he will create an optimized TEVG-patch system and surgically connect it to an artery (anastomose) to evaluate the performance in an animal model.
"Our approach will be to use a combined experimental and computational strategy to design, fabricate and assess the ability of a mechanically and geometrically optimized biopolymer TEVG-patch to maintain the homeostatic biomechanical environment (solid and fluid) in an end-to-side anastomosis," said Mr. Behrangzade "We hypothesize that this will reduce the incidence of IH and therefore improve the patency rate of bypass procedures. The optimized graft-patch will then be fabricated and implanted into a rabbit carotid artery end-to-side anastomosis model to assess the function of the graft-patch system in vivo. The results of this study will potentially make significant improvements in the outcome of CABG surgery."
Soroosh Sanatkhani (PI: McGowan Institute faculty member Sanjeev Shroff, PhD, and Carnegie Mellon University's Prahlad Menon, PhD)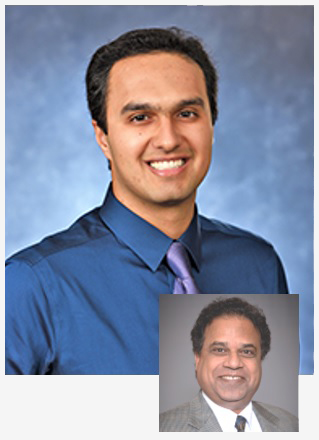 Mr. Sanatkhani is involved in multiple cardiovascular research projects under the supervision of Dr. Shroff, and Prahlad Menon, PhD, adjunct assistant professor of bioengineering at Pitt. His primary research is focused on hemodynamics indices and shape-based models of the left atrial appendage (LAA) of the heart to enhance stroke prediction in atrial fibrillation (AF).
"In this study I plan to create two novel, patient-specific indices to improve the prediction of stroke in AF patients," said Mr. Sanatkhani. "The first index is a hemodynamics-based calculation of residence time in LAA, which represents the probability of clot formation in the LAA and consequently a metric for stroke risk. The second index will quantify the LAA appearance (shape), which will help us correlate the probability of stroke with geometrical features of LAA."
According to Mr. Sanatkhani, this project should result in a new and significantly improved method to predict stroke risk in patients with atrial fibrillation, which will enhance the clinical management in these patients
Danial Sharifi Kia (PI: McGowan Institute affiliated faculty members Marc Simon, MD, and Kang Kim, PhD)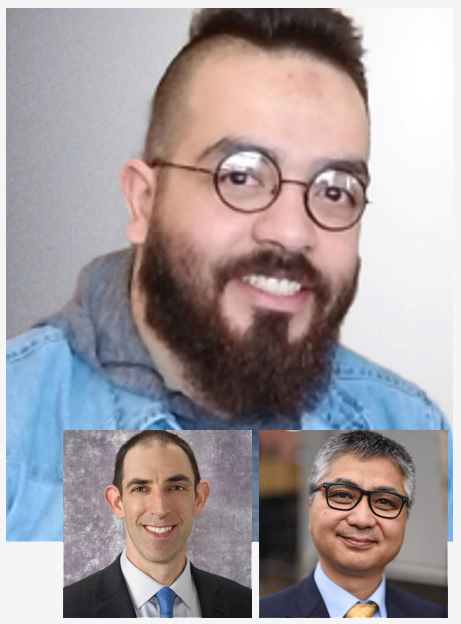 Mr. Sharifi Kia's research is focused on right ventricular biomechanics in pulmonary hypertension, under the supervision of Drs. Simon and Kim, associate professors of medicine and bioengineering.
The heart-lung system in the human body handles carrying blood from the heart to the lungs. Pulmonary hypertension (PH) is a disease that results from the arteries in the heart-lung system getting restricted, which leads to high blood pressure in these arteries and the heart. As a result, the heart needs to work harder to pump blood, eventually leading to heart failure – the main cause of death for nearly 70 percent of PH patients. Despite many developments, to date, lung transplantation remains the only cure for PH and current imaging techniques are often not able to effectively track the structural alterations in the heart of PH patients.
"We are currently working on a newly developed drug called Sacubitril/Valsartan (Sac/Val) that has shown great potential for heart failure treatment," said Mr. Sharifi Kia. "We test the effectiveness of treatment with this drug in PH by using an animal model of PH in rats. Furthermore, we will also be developing a novel high-frequency ultrasound imaging technology to visualize the fiber architecture of the heart of PH patients with enough resolution.
"Since Sac/Val is already FDA-approved, results of this study can be quickly translated into the clinic and provide a treatment option for PH patients," he continued. "Additionally, the proposed imaging technology may improve monitoring of structural changes in the heart of PH patients."
Congratulations, all!
Illustration:  University of Pittsburgh (students) and McGowan Institute for Regenerative Medicine (faculty).
---
PediaFlow Project Wins Cornell's Scale-Up and Prototyping Award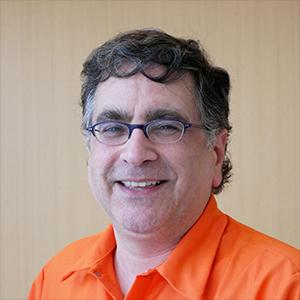 Cornell's University College of Engineering has announced the winners of its annual Scale-Up and Prototyping Awards, which give teams of engineering faculty and students up to $40,000 to commercialize startup technologies that might otherwise have trouble obtaining funding.  McGowan Institute for Regenerative Medicine affiliated faculty member James Antaki, PhD, Susan K. McAdam Professor of Heart Assist Technology in the Meinig School of Biomedical Engineering at Cornell, had a winning project:  Heart-Recovery Device for Infants and Young Children.
Heart-assist pumps, also known as ventricular assist devices (VADs), are now the standard of care for treating adults with severe heart failure. They have saved tens of thousands of adults, but no suitable VADs exist to treat infants and young children with congenital or acquired cardiac defects.
Existing heart-assist systems approved for children in the U.S. were designed nearly three decades ago, and control units for such systems weigh more than 400 pounds, meaning pediatric patients are almost exclusively confined to high-dependency hospital wards.
Dr. Antaki and his colleagues have been working for more than 10 years on PediaFlow, a miniature heart-assist pump for infants and young children. Since children have a greater chance of cardiac recovery compared to adults, implantation of a VAD can potentially rehabilitate a child's heart back to health.
The team's goal is to develop a prototype of a PediaFlow control unit that incorporates this recovery feature. The project will focus on the design and usability of the prototype, which the researchers hope will lead to future clinical studies with children.
In October 2018, the Journal of Thoracic and Cardiovascular Surgery published the research report, "Preclinical performance of a pediatric mechanical circulatory support device: The PediaFlow ventricular assist device."  Other McGowan Institute affiliated faculty members involved in this work include:  Peter Wearden, MD, PhD; Ergin Kocyildirum, MD; Patrick Callahan, MD; Marina Kameneva, PhD; William Wagner, PhD; and Harvey Borovetz, PhD.
The Scale-Up and Prototyping Awards at Cornell, now in their third year, allow the winning teams to work closely with members of the college's Scientific Advisory Committee to identify potential markets and build a business case for their technology. The process also helps researchers prepare for subsequent investments to further their work.
Congratulations, Dr. Antaki!
---
Dr. Robert Kormos Receives STS 2020 Distinguished Service Award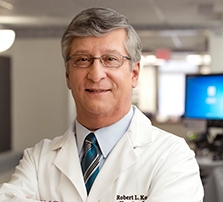 In recognition of exemplary efforts and steadfast service, McGowan Institute for Regenerative Medicine affiliated faculty member Robert Kormos, MD, was presented with The Society of Thoracic Surgeons (STS) 2020 Distinguished Service Award at the Society's 56th Annual Meeting.
An STS member since 1989, Dr. Kormos most recently served as chair of the STS Intermacs Database Task Force and as a member of the Society's Workforce on National Databases. He previously chaired the STS Workforce on Clinical Education, the Workforce on Surgical Treatment of End-Stage Cardiopulmonary Disease, and the Committee on Circulatory Support and Thoracic Transplantation. In addition, he previously was a member of the Workforce on New Technology and the Workforce on Adult Cardiac and Vascular Surgery.
Internationally recognized for his clinical and research work in mechanical circulatory support, Dr. Kormos specializes in organ transplantation and end-stage heart disease. With this expertise, he played a critical role in integrating the Interagency Registry for Mechanically Assisted Circulatory Support (Intermacs) into the portfolio of STS National Database programs.
Throughout his more than 40-year career in cardiothoracic surgery, Dr. Kormos has provided considerable professional and scientific service. In addition to being a member of 18 professional societies, he has authored more than 340 articles, 330 proceedings papers, 40 book chapters, and a textbook, as well as presented approximately 400 regional, national, and international invited lectures. Dr. Kormos also has been an integral part of educating numerous residents and fellows.
After receiving his undergraduate degree in psychology from the University of Western Ontario, Dr. Kormos remained there to study medicine. He completed residencies in general and cardiothoracic surgery at the University of Toronto, as well as research and transplant surgery fellowships at the University of Pittsburgh. Dr. Kormos currently is the division vice president of global medical affairs, heart failure, at Abbott Laboratories in Austin, Texas, and professor emeritus of cardiothoracic surgery at the University of Pittsburgh, where he previously was deputy director of the McGowan Institute for Regenerative Medicine and the Brack G. Hattler Chair of Cardiothoracic Transplantation.
"Dr. Kormos is a renowned cardiothoracic surgeon with an exceptional record of patient care, delivering superior outcomes and successfully translating mechanical circulatory technologies into clinical and commercial applications," said 2019-2020 STS President Robert S.D. Higgins, MD, MSHA. "He has magnificently demonstrated expertise in building teams and collaborating with clinicians and industry to develop innovations. Few of our volunteer surgeon members have given so much of their time, energy, sweat, and tears to support the STS mission."
Congratulations, Dr. Kormos!
---
Dr. Christian Bermudez Named an AL DÍA Top Doctor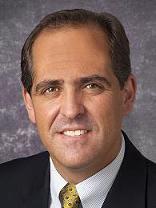 As reported by Jensen Toussaint for AL DÍA News, the second annual AL DÍA Top Doctors Forum held in January 2020 in the Lincoln Memorial at the Union League of Philadelphia, shed a light on some of the significant leaders who exist within the Latino community. McGowan Institute for Regenerative Medicine affiliated faculty member Christian Bermudez, MD, the Director of Thoracic Transplantation at the University of Pennsylvania, an Associate Professor of Surgery at the University of Pennsylvania School of Medicine, and the Surgical Director of Lung Transplantation and ECMO at the Hospital of the University of Pennsylvania, is an AL DÍA Top Doctors.
"We are truly united in setting an example for our Latino community — an example of resilience, of perseverance and dedication," said Johanna Vidal-Phelan, MD, senior medical director of pediatrics at UPMC.
When the annual Top Doctors event first took shape in 2019, it was done with a clear objective in mind.
"We felt the need to showcase the incredible talent and accomplishments of physicians of Hispanic, Latino origin who are practicing in this country, and particularly in the area," said Daniel Schidlow, MD, board chair.
With this objective in place, AL DÍA honored four outstanding Latino medical professionals in the region — Christian Bermudez, MD, Carmen Guerra, MD, Victor Navarro, MD, and Natalia Ortiz-Torrent, MD — who exemplified the talent and accomplished professionalism that exist within their respective fields in medicine.
As each honoree accepted their award, they not only expressed great gratitude for the honor, but also made sure to express the importance of helping shape the next generation of Latino medical professionals.
"You represent the hope of our future," Dr. Guerra said, referring to the medical students who were in the room.
It was a message also shared by Dr. Bermudez, who noted that there are a lot of Latin American doctors currently in the field, and the outlook can continue to look bright if the responsibility is taken to mentor the next generation of medical professionals.
"We are here to contribute, and we need to work hard to make it happen, and that takes a lot of dedication," said Dr. Bermudez.
As we look at the future of the medical profession and the Latino community as a whole, it really starts with the current generation of professionals — those who have been in their field of work for decades and have a world of knowledge to pass on to others.
These honorees are four of many physicians who represent the evolution of the medical and healthcare industry in the region and beyond.
Congratulations, Dr. Bermudez!
---
Regenerative Medicine Podcast Update
The Regenerative Medicine Podcasts remain a popular web destination. Informative and entertaining, these are the most recent interviews:
#206 –– Dr. Stephen Emery discusses his research in prenatal treatments.
Visit www.regenerativemedicinetoday.com to keep abreast of the new interviews.
---
PUBLICATION OF THE MONTH
Author: Rudd KE, Johnson SC, Agesa KM, Shackelford KA, Tsoi D2, Kievlan DR, Colombara DV, Ikuta KS, Kissoon N, Finfer S, Fleischmann-Struzek C, Machado FR, Reinhart KK, Rowan K, Seymour CW, Watson RS, West TE, Marinho F, Hay SI, Lozano R, Lopez AD, Angus DC, Murray CJL, Naghavi M
Title: Global, regional, and national sepsis incidence and mortality, 1990–2017: analysis for the Global Burden of Disease Study
Summary: BACKGROUND: Sepsis is life-threatening organ dysfunction due to a dysregulated host response to infection. It is considered a major cause of health loss, but data for the global burden of sepsis are limited. As a syndrome caused by underlying infection, sepsis is not part of standard Global Burden of Diseases, Injuries, and Risk Factors Study (GBD) estimates. Accurate estimates are important to inform and monitor health policy interventions, allocation of resources, and clinical treatment initiatives. We estimated the global, regional, and national incidence of sepsis and mortality from this disorder using data from GBD 2017.
METHODS: We used multiple cause-of-death data from 109 million individual death records to calculate mortality related to sepsis among each of the 282 underlying causes of death in GBD 2017. The percentage of sepsis-related deaths by underlying GBD cause in each location worldwide was modelled using mixed-effects linear regression. Sepsis-related mortality for each age group, sex, location, GBD cause, and year (1990-2017) was estimated by applying modelled cause-specific fractions to GBD 2017 cause-of-death estimates. We used data for 8·7 million individual hospital records to calculate in-hospital sepsis-associated case-fatality, stratified by underlying GBD cause. In-hospital sepsis-associated case-fatality was modelled for each location using linear regression, and sepsis incidence was estimated by applying modelled case-fatality to sepsis-related mortality estimates.
FINDINGS: In 2017, an estimated 48·9 million (95% uncertainty interval [UI] 38·9-62·9) incident cases of sepsis were recorded worldwide and 11·0 million (10·1-12·0) sepsis-related deaths were reported, representing 19·7% (18·2-21·4) of all global deaths. Age-standardised sepsis incidence fell by 37·0% (95% UI 11·8-54·5) and mortality decreased by 52·8% (47·7-57·5) from 1990 to 2017. Sepsis incidence and mortality varied substantially across regions, with the highest burden in sub-Saharan Africa, Oceania, south Asia, east Asia, and southeast Asia.
INTERPRETATION: Despite declining age-standardised incidence and mortality, sepsis remains a major cause of health loss worldwide and has an especially high health-related burden in sub-Saharan Africa.
FUNDING: The Bill & Melinda Gates Foundation, the National Institutes of Health, the University of Pittsburgh, the British Columbia Children's Hospital Foundation, the Wellcome Trust, and the Fleming Fund.
Source: Lancet. 2020 Jan 18;395(10219):200-211.
---
GRANT OF THE MONTH
PI: Stephen Badylak
Title: REPAIR: Regenerative Electronic Patch through Advanced Intelligent Regulation
Description: Volumetric muscle loss (VML) affects war fighters and civilians alike, involves loss of between 20-80% of any single muscle group, and overwhelms the natural regenerative capacity of skeletal muscle. Treatment options are limited, marginally effective, and consist primarily of muscle transfers/flaps; physical therapy and cell-based therapies have largely failed. An acellular extracellular matrix (ECM)-based approach has shown modest success in a small cohort of 13 patients. Key challenges to success include lack of adequate insight into in vivo stem/progenitor cell expansion which is regulated by appropriate spatial and temporal immunomodulatory signals, and lack of early and adequate neurogenesis at the wound site. This project will address both of these key rate-limiting steps. To overcome these challenges,  an established pre-clinical model will be used to: 1) Continuously monitor the wound state, immune status, and neurogenesis using electrical and optical sensors/actuators and release of biologics via light-driven "living cell drug factories" 2) improve the outcome of the wound healing process with the help of in silico models and methods predicting the future state of the process and optimizing wound management actions. Regenerative Electronic Patch through Advanced Intelligent Regulation (REPAIR) is a 3D patch of optical and electrical sensors/actuators integrated within a thin layer of ECM hydrogel that is transiently and repeatedly placed at the wound bed. This approach will provide: 1. continuous classification of wound status using minimally invasive, confocal 3D interfaces with real-time electrical and optical sensing of biochemical and biophysical markers; 2. on-demand, local synthesis, and release of biologics using optical control of cell-based "biologics production factories" safely isolated in a biologic-permeable elastomer scaffold; 3. layer-by-layer approach of applying ECM of known and controlled composition to the optoelectronically active components; 4. RNA sequencing and protein analysis of cells and neotissue at leading edge of healing wound to further characterize the wound state and correlate this information with measured parameters such as neurogenesis and immune cell phenotype; 5. computational modeling of the wound healing processes, including model-guided selection of reduced set of biomarkers and actuation pathways to enabled closed-loop acceleration of wound healing; and lastly 6. reinforcement learning of wound management policies from the computational wound healing models. Importantly, several key components of our approach have a proven regulatory path with successful clinical translation. Several team members have extensive experience with preclinical models and experience with human clinical trials, which will accelerate clinical translation of our findings. Impact. Our approach will allow >50% restoration of innervated functional skeletal muscle mass, >70% restoration of functional deficit, recovery time < 3 months compared to > 6 months control, and rapid return to battlefield and a markedly improved quality of life.  This is a 4 year project.
Source: DARPA
Term: 4 years
Amount: $22 million