What's Happening At The McGowan Institute?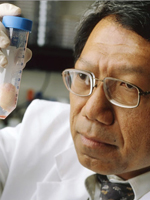 McGowan Institute for Regenerative Medicine associate director Rocky Tuan, PhD, is the director of the Center for Cellular and Molecular Engineering, Department of Orthopaedic Surgery, University of Pittsburgh School of Medicine, and the executive vice chairman for orthopaedic research at the University of Pittsburgh. Dr. Tuan's research focuses on the development, growth, function, and health of the musculoskeletal system, the biology of adult stem cells, and the utilization of this knowledge to develop technologies that will regenerate and/or restore function to diseased and damaged musculoskeletal tissues.
Recently, Dr. Tuan was part of a group of researchers interviewed by Dorothy Foltz-Gray, Lifescript. Ms. Foltz-Gray's article, "Stem Cell Treatments for Joint Cartilage," summarized the insights of Dr. Tuan as well as scientists from Weill Cornell Medical College, Duke University Medical Center, and Columbia University Medical Center's College of Dental Medicine.
Ms. Foltz-Gray writes that scientists are making progress in adult stem cell therapies for osteoarthritis, and some plan to start clinical trials within the next decade. She asks, "What are the future osteoarthritis treatments, and how might they work?" She learned of today's most promising research approaches involving adult stem cell-based therapies research:
Laboratory-grown cartilage
Stem cell insertion
Stem cell recruitment
Anti-inflammatory stem cell injection
Laboratory-grown cartilage would be used for patients with early-stage osteoarthritis, where the cartilage defects are defined but not large—"perhaps 2 centimeters," Dr. Tuan explained. Surgeons measure the area of damaged joint cartilage to be replaced. Then they remove stem cells from the body and place them in a gel or material made of tiny fibers, so that they can grow into a three-dimensional structure. In about 2 months, the stem cells turn into cartilage, which surgeons then implant into the joint. This process eventually could be performed with only a small incision, just large enough to insert the new cartilage structure and unfurl it over the once-damaged cartilage, Dr. Tuan predicted.
Stem cell insertion might be used with people with early joint damage, but also those with advanced osteoarthritis who have little joint cartilage left, Dr. Tuan said. In this process, researchers must first harvest cells and then purify them to get usable cells, Dr. Tuan said. The purified stem cells are inserted into the joint, along with a material that encourages stem cells to turn into new cartilage in several months, Dr. Tuan said.
A benefit for all osteoarthritis patients is stem cell recruitment. It provides a natural supply of cells without invading the body. It also allows the body to heal damaged joints with the patient's own stem cells, reducing the risk of rejection. A protein is used to attract the necessary stem cells to the joint and regenerate cartilage. This method has only been performed in pre-clinical studies.
Anti-inflammatory stem cell injections might benefit people at risk of developing osteoarthritis, as well as those that have the disease. In pre-clinical studies, the injections reduced the degenerative process and inflammation.
Adult stem cell research could provide amazing new treatments for osteoarthritis. Experts hope to apply these therapies and alleviate or prevent arthritis in people, as well as postpone or reduce the need for joint replacement surgery, however at this time these approaches are only research studies and are not available for clinical use.
---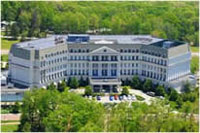 The 12th Annual McGowan Institute for Regenerative Medicine Scientific Retreat is set to take place on March 7-10, 2013 at Nemacolin Woodlands Resort. The poster session will also begin on the evening of March 7, 2013, at which time there will be an informal mixer. Under the leadership of Dr. Kacey Marra, the program committee is planning an exciting group of speakers and topics. The program will include:
Distinguished Lecturer: Katarina Le Blanc, MD, PhD, Professor, Hematology Center, Karolinska University Hospital Huddinge, Assistant Head of the Division of Clinical Immunology and Transfusion Medicine, Karolinska Institutet, Sweden.
Working sessions will feature topics in the areas of Cell Therapy, Tissue Engineering, Medical Devices, and Computation and Modeling.
In addition to the outstanding scientific program, once again the Office of Enterprise Development (OED) is hosting the "Innovator Elevator Pitch." This event will consist of a series of scheduled brief presentations from participating faculty on the value of their technology. The audience will select the winner who will receive a $7,500 prize sponsored by OED. This event will be a great opportunity to present the clinical/commercial value of your work to industry participants who may be interested in exploring collaboration or licensing opportunities. Information regarding on-line registration is available.
---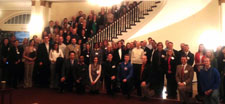 The 2nd Annual Symposium on Regenerative Rehabilitation was held on November 12 & 13, 2012 at the University Club in the Oakland neighborhood of Pittsburgh. The event attracted approximately 120 participants – an international audience comprised of scientists, educators, rehabilitation clinicians, and students/ trainees. The overall objective of this symposium series is to highlight and provide evidence for the synergistic relationship between regenerative medicine and rehabilitation, and to promote cross-fertilization between these two fields.
Given the importance of mechanotransduction to dictate molecular, cellular and tissue responses, we believe the time is right to begin to understand better the potential synergy between rehabilitation and biological therapies. Such an understanding should be rooted in basic science collaborative investigations at the early stages of technology conceptualization and development, so that the transition to the clinic may be smooth and efficient. Unfortunately, few opportunities are available to bring together scientists and clinicians working in these two currently disparate fields. This symposium, the only one of its kind, crosses disciplinary boundaries to create a unique forum where stakeholders in the field of regenerative medicine will interact with rehabilitation clinicians and scientists to discuss the current and future landscape of the field.
Fabrisia Ambrosio, PhD, PT at the University of Pittsburgh, spearheaded the planning of this event along with her co-course directors Michael Boninger, MD, University of Pittsburgh, Anthony Delitto, PhD, PT, FAPTA, University of Pittsburgh, Thomas A. Rando, MD, PhD, Stanford University, and William R. Wagner, PhD, University of Pittsburgh. The agenda for this year's Symposium included a robust line-up of speakers including a keynote session by Dr. Scott Rodeo, a clinician-scientist at Hospital for Special Surgery, with appointments in the Department of Orthopaedic Surgery and the Research Department. Dr. Rodeo is also Associate Team Physician for the New York Giants and has served as Team Physician for the US Olympic Swim Team in 2004, 2008, and 2012. Dr. Rodeo's presentation, A Clinician-Scientist's Perspective on Tissue Regeneration for Soft Tissue Repair: Focus on Sports Injuries, provided insight into regenerative rehabilitation in the field of sports medicine. Also of note was a signature seminar, Regenerative Rehabilitation in Military Medicine, chaired by Dr. Thomas Rando (Stanford University), which included presentations by experts as well as a thought-provoking panel discussion.
This year, thanks to a generous donation by The Eunice Kennedy Shriver National Institute of Child Health and Human Development (NICHD), the National Institute of Arthritis and Musculoskeletal and Skin Diseases (NIAMS), and National Institute of Neurological Disorders and Stroke (NINDS), 20 attendees, 17 national and 3 international, received travel grants to attend the event.
Only a couple of weeks out from this year's event, we are already in the beginning stages of planning for next year. If you have any suggestions for programming or would like to be added to the distribution list to receive updates regarding the upcoming event, please contact Katherine Lewis at: lewisk4@upmc.edu.
---
SCIENTIFIC ADVANCES
Seed Funds Help Make NIH Funding Possible

A project, originally supported by McGowan Institute for Regenerative Medicine through seed funds from the Pennsylvania Commonwealth, has now received National Institutes of Health (NIH) funding. The National Institute of General Medical Sciences at the NIH recently announced that Qrono Inc. will receive a Small Business Technology Transfer Grant in 2012.
Qrono Inc. is headed by University of Pittsburgh's Department of Chemical and Petroleum Engineering PhD candidate Sam Rothstein and CEO Larry Zana. Mr. Rothstein and McGowan Institute for Regenerative Medicine faculty member Steven Little, PhD, chair of the Department of Chemical and Petroleum Engineering, associate professor, and Bicentennial Alumni Faculty Fellow of the University of Pittsburgh Swanson School of Engineering, are the company's founders.
The grant is entitled "A New In Silico Design Platform for Building Custom Controlled-Release Systems" and is based on Mr. Rothstein's postdoctoral work. The project intends to demonstrate that Qrono's technology can be used to produce customized controlled-release systems for several target pharmaceuticals in an unprecedented, rapid period of time.
Qrono is a Pittsburgh-based startup company which was launched with the help of Nehal Bhojak and the Idea Foundry. Qrono was founded to commercialize the University of Pittsburgh's new computational platform for controlled-release formulation design. Qrono's software-driven formulation design process offers three key advantages in the production of custom controlled-release and microencapsulated systems:
In vitro design weeks to months faster than by standard experimental methods
Critical parameters automatically identified for quality by design manufacture
Finely tuned release behavior from commonly used materials such as polyesters and polyanhydrides that have extensive records of FDA-approved application, thus simplifying scale-up and regulatory testing
---
Clinical Trial: Neuroprotective Agent for Treating Severe Traumatic Brain Injury
At the Neurotrauma Society's 2012 Annual Meeting, McGowan Institute for Regenerative Medicine affiliated faculty member David Okonkwo, MD, PhD, assistant professor with the Department of Neurological Surgery/University of Pittsburgh Medical Center, director of Neurotrauma and of the Spinal Deformity Program, clinical director of the Brain Trauma Research Center, and most recently, the associate director of the Center for Injury Research and Control, presented results from BHR Pharma's SyNAPSe® clinical trial. Dr. Okonkwo, study principal investigator, announced the trial enrollment midpoint of 590 patients, which was the milestone for the global Phase 3, multi-center trial. This was achieved when a study subject was randomized by Songklanagarind Hospital in Thailand.
SyNAPSe is evaluating the effectiveness of BHR-100, a proprietary intravenous progesterone infusion formulation, as a neuroprotective agent for treating severe traumatic brain injury (TBI) patients. The U.S. Food and Drug Administration granted Orphan Drug designation to BHR-100 and placed the drug on a Fast Track status designed to accelerate its potential approval.
The trial currently has 149 participating sites (Level 1 and 2 trauma centers) worldwide. The total enrollment target is 1,180 severe TBI patients.
TBI is a serious public health problem that affects more than 1.7 million Americans each year. Despite significant efforts in more than 75 clinical trials over the past 20 years, there is still no approved treatment for TBI.
Previous research has shown progesterone exerts its neuroprotective effects by protecting or rebuilding the blood-brain barrier, decreasing development of cerebral edema (brain swelling), down-regulating the inflammatory cascade, and limiting cellular necrosis and apoptosis (programmed cell death).
Building on the SyNAPSe study of BHR-100 and promising research conducted by Emory University, BHR is also developing BHR-310, an intranasal progesterone powder. This nasal spray is being evaluated as a potential treatment that can be administered to wounded warriors or athletes with TBI quickly after injury on the battlefield or playing field. Preclinical studies of BHR-310 in rats and monkeys support the feasibility of a high-dose, rapidly absorbed intranasal progesterone product able to deliver clinically meaningful doses of progesterone to the brain.
---
Modeling Tissue Engineered Constructs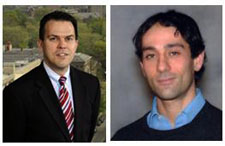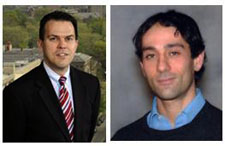 Recently, post-doctoral researcher Antonio D'Amore (pictured right) and McGowan Institute for Regenerative Medicine director William Wagner, PhD (pictured left), professor of surgery, bioengineering and chemical engineering at the University of Pittsburgh, director of Thrombosis Research for the Artificial Heart and Lung Program, and deputy director of the NSF Engineering Research Center on "Revolutionizing Metallic Biomaterials," spoke with Tom Imerito, president of Science Communications, about the McGowan Institute, the Cardiovascular Engineering Laboratory, and Dr. D'Amore's research project. Mr. Imerito learned and reported that the primary research interests of the Wagner Cardiovascular Engineering Laboratory in the McGowan Institute have projects that address medical device biocompatibility and design, tissue engineering, and targeted imaging. The laboratory's mission is to apply engineering principles to develop technologies that will improve the diagnosis and treatment of cardiovascular disease.
Soft tissue engineering applications require accurate descriptions of native and engineered tissue microstructure and their contributions to global mechanical behavior. In the Cardiovascular Engineering Laboratory, Dr. D'Amore's project focuses on the development and experimental validation of a multi-scale modeling strategy to guide tissue engineering scaffold design and to provide a better understanding of cellular mechanical and metabolic response to local micro-structural deformations. Dr. D'Amore's research will be used to engineer synthetic materials for implantation in patients suffering from tissue and organ insufficiencies. Targeted clinical applications are cardiac patches and heart valves.
In the lab, a custom-made software was developed and tested on electrospun poly(ester urethane) urea (PEUU) scaffolds to fully characterize engineered construct morphology. The detected material topology was adopted to generate statistically equivalent scaffold mechanical models. Dr. D'Amore's ultimate goal is to connect (1) tissue engineering scaffold fabrication parameters, (2) micro architecture, and (3) organ level – cell level mechanical response. The model prediction will be used to design and generate prescribed electrospun elastomeric scaffolds. A mechanistic understanding of how the material micro structure translates into a specific mechanical response would lead to a better performing generation of tissue engineered constructs.
---
Genetic Link Between Pancreatitis and Alcohol Consumption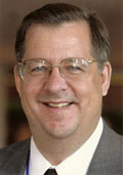 A new study published online in Nature Genetics reveals a genetic link between chronic pancreatitis and alcohol consumption. McGowan Institute for Regenerative Medicine affiliated faculty member David Whitcomb, MD, PhD, professor of medicine, cell biology and physiology, and human genetics at the University of Pittsburgh School of Medicine, along with other researchers from the University of Pittsburgh School of Medicine and more than 25 other health centers across the United States found a genetic variant on chromosome X near the claudin-2 gene (CLDN2) that predicts which men who are heavy drinkers are at high risk of developing chronic pancreatitis.
This finding enables doctors to identify people with early signs of pancreatitis or an attack of acute pancreatitis who are at very high risk for progressing to chronic pancreatitis, allowing them to take preventative action to slow the development of the disease, and give the pancreas a chance to heal. Once an individual develops pancreatitis it takes several years for the pancreas to deteriorate.
"The discovery that chronic pancreatitis has a genetic basis solves a major mystery about why some people develop chronic pancreatitis and others do not," said Dr. Whitcomb, lead author of the report. "We also knew there was an unexpected higher risk of men developing pancreatitis with alcohol consumption, but until now we weren't sure why. Our discovery of this new genetic variant on chromosome X helps explain this mystery as well."
Over 100,000 Americans suffer from chronic pancreatitis, a progressive inflammatory disease characterized by abdominal pain and permanent damage to the pancreas. Most studies report excessive alcohol consumption as the major risk factor for adult-onset chronic pancreatitis. However, according to Dr. Whitcomb, who also is chief of the Division of Gastroenterology, Hepatology and Nutrition, only 3 percent of individuals who are alcoholics develop chronic pancreatitis, suggesting a pancreas-specific risk factor.
"This information is important because the high-risk chromosome can be identified in patients who drink and have early signs of pancreatic injury," said Dhiraj Yadav, MD, MPH, associate professor of medicine, Division of Gastroenterology, Hepatology and Nutrition at Pitt, and a co-investigator on the study. "If pancreatic injury and acute pancreatitis occur, patients must stop drinking immediately."
Nationally, 16 percent of men drink alcohol at levels defined by the National Institute on Alcohol Abuse and Alcoholism as high risk. Twenty-six percent of these men who drink heavily are at high risk of chronic pancreatitis following pancreas injury. Only 10 percent of women drink alcohol at dangerous levels, and of these only 6 percent have the X chromosome variant on both X chromosomes.
"Previous discoveries show that chronic pancreatitis without alcohol involvement has a strong genetic link. This helps to eliminate the previous stigma that patients with chronic pancreatitis must also be heavy drinkers," added Dr. Whitcomb. "This study proves that there is a genetic element to the disease."
---
Project Awarded Funding: Targeted Molecular Therapeutics for Head and Neck Cancer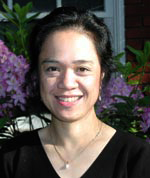 McGowan Institute for Regenerative Medicine affiliated faculty member Flordeliza S. Villanueva, MD, professor of medicine, director, Non-Invasive Cardiac Imaging, and director, Center for Ultrasound Molecular Imaging and Therapeutics, is one of four investigators who are the first to receive awards from a fund established by the University of Pittsburgh, University of Pittsburgh Medical Center (UPMC), and Johnson & Johnson Corporate Office
of Science and Technology (COSAT) to support promising translational research. Dr. Villanueva's project focuses on the development of targeted molecular therapeutics for head and neck cancer using microbubble vectors and ultrasound.
The projects all arose from research and intellectual property developed at Pitt; involve new therapeutics such as small molecules, biologics or vaccines, or new platform technologies that can form the foundation for supporting
the ongoing development of such therapeutics; and have high scientific merit and potential for great impact.
Awards have been also granted to:
Edward Prochownik, MD, Paul C. Gaffney Professor of Pediatrics and professor of microbiology and molecular genetics for therapeutic targeting of the c-Myc oncoprotein to find new cancer drugs
Thomas E. Smithgall, PhD, professor and chair of microbiology and molecular genetics, to evaluate HIV-1 Nef antagonists in a mouse model of AIDS
Zhou Wang, PhD, professor and director of urological research, Department of Urology, to develop small molecules targeting androgen receptor nuclear localization and function in castration-resistant prostate cancer
The University of Pittsburgh scientific community responded to this funding opportunity by submitting nearly 60 letters of intent. A project selection committee composed of members of the University of Pittsburgh, UPMC, and Johnson & Johnson COSAT invited 11 of the 60 applicants to submit full applications.
A pharmaceutical collaboration committee led by D. Lansing Taylor, Ph.D., director of the University of Pittsburgh Drug Discovery Institute and Allegheny Foundation Professor of Computational and Systems Biology, and composed of faculty from the Dietrich School of Arts and Sciences and the schools of Medicine and Pharmacy, as well as staff from the university's Office of Technology Management and UPMC, has been established to guide Pitt and UPMC's efforts to work more closely with large pharmaceutical and biotechnology companies.
---
Regenerative Medicine Work to Develop Devices for Improving Lives of Amputees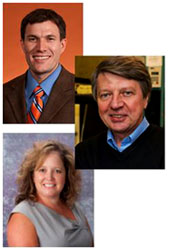 McGowan Institute for Regenerative Medicine affiliated faculty members from Carnegie Mellon University (CMU), Christopher T. Bettinger, PhD, and Krzysztof Matyjaszewski, PhD, and McGowan Institute for Regenerative Medicine faculty member from the University of Pittsburgh, Kacey Marra, PhD, received $1.6 million for the next 4 years from the U.S. Army to improve the use of prosthetic devices.
"This is very exciting research as we work to create devices that can translate neural activity of a patient into instructions to move robotic limbs or other prosthetic devices," said Dr. Bettinger, an assistant professor in CMU's departments of Materials Science and Engineering and Biomedical Engineering.
One of the researchers' key challenges is designing brain-machine interfaces for long-term reliability because the signal-to-noise ratio in these materials typically decays as the body reacts to the implant and tries to ward off foreign material.
The project, led by Dr. Bettinger and Dr. Matyjaszewski, the J.C. Warner Professor of Natural Sciences at CMU's Mellon College of Science, along with Dr. Marra, a collaborator at the University of Pittsburgh, aims to engineer autologous tissues using mechanically compliant electrically conducting polymeric materials.
"The tissue constructs are designed to make stable long-term connections between nerves in the peripheral nervous system by mimicking the native tissue areas," Dr. Bettinger said.
"New techniques in polymer chemistry have allowed us to make smarter, more durable materials. We have been able to create materials with great potential in a variety of applications. It's exciting to see if we can make something that will help those who wear prostheses," Dr. Matyjaszewski said.
The researchers also noted that the project has broad impact on wounded warriors by providing amputees with better control of prosthetic limbs. American soldiers and Marines walking combat patrols in Afghanistan have suffered a surge of gruesome injuries, losing one or both legs. And military statistics report more amputee injuries are possible as attacks by improvised explosive devices skyrocketed from 5 in April 2009 to more than 300 in April 2012.
"It is imperative that we develop pioneering tools and devices to better help our wounded warriors recover from such traumatic injuries," Dr. Bettinger said.
Dr. Marra is an associate professor, plastic surgery, Swanson School of Engineering, University of Pittsburgh, and deputy director, Adipose Stem Cell Center.
---
AWARDS AND RECOGNITIONS
McGowan Institute for Regenerative Medicine Affiliated Faculty Member Elected to Institute of Medicine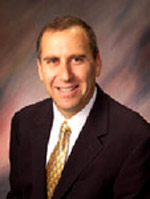 McGowan Institute for Regenerative Medicine affiliated faculty member Michael Boninger, MD, has been elected to the prestigious Institute of Medicine (IOM), an honor that acknowledges his contributions to the field. The election of Dr. Boninger, professor and chair, Department of Physical Medicine and Rehabilitation, Pitt School of Medicine, director of the UPMC Rehabilitation Institute, and a physician scientist at the VA Pittsburgh Healthcare System, was announced recently at the IOM 42nd annual meeting.
Dr. Boninger's research efforts at both the university and the VA focus on technologies to improve the lives of individuals with spinal cord injury and other disabilities. His team's wheelchair work primarily conducted at Pitt's Human Engineering Research Laboratories, where he is the medical director, has led to patents for devices used throughout the world. In addition, his team discovered a link between how a person propels a manual wheelchair and their risk of injuries, such as rotator cuff tears. This discovery led to clinical practice guidelines that have become the standard of care. Dr. Boninger led the development of these guidelines in conjunction with a team of renowned clinicians and with the support of the Paralyzed Veterans of America.
Dr. Boninger has made other substantial contributions in the broad area of assistive technology. Recent work conducted in part at the National Veterans Wheelchair Games has been in the field of brain computer interfaces, where he is part of a team that is enabling people with spinal cord injury to control devices through thought. He prides himself in being a teacher and mentor, and has funding and publications related to teaching research. Dr. Boninger, who earned his engineering and medical degrees at Ohio State University before completing his residency at the University of Michigan, joined the Pitt faculty in 1993 as an instructor in what was then the Division of PM&R – now a department that he chairs.
Current IOM members select new ones from the health sciences, medicine, and public health in a rigorous process. Election requires a commitment to volunteer on boards and in other activities carried out by IOM in its role as an independent, science-based advisor on health issues. The IOM was established in 1970 as the health branch of the National Academy of Sciences.
---
Regenerative Medicine Podcast Update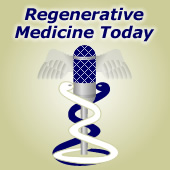 The Regenerative Medicine Podcasts remain a popular web destination. Informative and entertaining, these are the most recent interviews:
#115 ––Dr. George Christ is a Professor of Regenerative Medicine, Translational Science, Urology and Physiology and Pharmacology Core Faculty Member at Virginia Tech-Wake Forest University School of Biomedical Engineering and Sciences. Dr. Christ discusses his research in musculoskeletal tissue engineering as well as his work in bladder regeneration.
Visit www.regenerativemedicinetoday.com to keep abreast of the new interviews.
---
Publication of the Month
| | |
| --- | --- |
| Authors: | Whitcomb DC et al. |
| Title: | Common genetic variants in the CLDN2 and PRSS1-PRSS2 loci alter risk for alcohol-related and sporadic pancreatitis. |
| Summary: | Pancreatitis is a complex, progressively destructive inflammatory disorder. Alcohol was long thought to be the primary causative agent, but genetic contributions have been of interest since the discovery that rare PRSS1, CFTR and SPINK1 variants were associated with pancreatitis risk. We now report two associations at genome-wide significance identified and replicated at PRSS1-PRSS2 (P < 1 × 10(-12)) and X-linked CLDN2 (P < 1 × 10(-21)) through a two-stage genome-wide study (stage 1: 676 cases and 4,507 controls; stage 2: 910 cases and 4,170 controls). The PRSS1 variant likely affects disease susceptibility by altering expression of the primary trypsinogen gene. The CLDN2 risk allele is associated with atypical localization of claudin-2 in pancreatic acinar cells. The homozygous (or hemizygous in males) CLDN2 genotype confers the greatest risk, and its alleles interact with alcohol consumption to amplify risk. These results could partially explain the high frequency of alcohol-related pancreatitis in men (male hemizygote frequency is 0.26, whereas female homozygote frequency is 0.07). |
| Source: | Nature Genetics. 2012 Nov 11. [Epub ahead of print] |
---
Grant of the Month
| | |
| --- | --- |
| PI | C. Bettinger, PhD |
| Co-PI | Kacey Marra and Kris Matyjaszewski |
| Title | Tissue Engineered Muscle Constructs as Bio-mimetic Peripheral Nerve Interfaces |
| Summary: | The overall objective is to fabricate tissue engineered muscle constructs (TEMC) to be implanted subcutaneously where they will serve as synthetic targets for targeted muscle reinnervation. |
| Source: | DOD |
| Term | 4 years |
| Amount | $1.6 million |