April 2013 | VOL. 12, NO. 4 | www.McGowan.pitt.edu
NIH R21 Grant to Develop Adipose Stem-Cell Based Vascular Grafts Received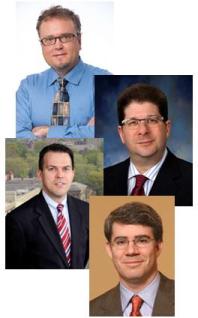 Researchers are moving toward the production of an adipose stem-cell based vascular graft for bypass patients, thanks to a new R21 grant from the National Institutes of Health.
The team (pictured top to bottom) led by McGowan Institute for Regenerative Medicine faculty member David A. Vorp, PhD, William Kepler Whiteford professor of bioengineering and associate dean for research at the University of Pittsburgh Swanson School of Engineering, includes:
McGowan Institute for Regenerative Medicine faculty member J. Peter Rubin, MD, chief of the University of Pittsburgh's Department of Plastic Surgery;
William Wagner, PhD, director of the McGowan Institute for Regenerative Medicine; and
McGowan Institute for Regenerative Medicine affiliated faculty member Thomas Gleason, MD, associate professor of cardiothoracic surgery,
will over the next 2 years begin the clinical translation of a novel, autologous, stem cell-based tissue engineered vascular graft (TEVG). TEVGs present a novel recourse because these grafts are grown from the patient's own cells, allowing for improved response from the body's immune system and less reliance on using existing arteries and veins from elsewhere in the patient or from a donor.
In addition, Dr. Vorp's team is utilizing adipose or fat tissue, because, states Dr. Vorp, "Fat not only contains an abundance of stem cells, but also is plentiful in most patients and a source that is generally attractive to the patient for harvesting." With nearly 1 million aortocoronary bypass, peripheral arterial bypass, and arterio-venous access graft procedures performed each year in the US, there is a greater need for a more successful vascular graft that further reduces morbidity and mortality.
According to Dr. Vorp, "This work will focus on several important issues or open questions that must be addressed when considering the translation of this technology to the clinic. First, we must determine the minimum number of stem cells that must be harvested from the patient in order to build a successful TEVG. This is important since the cells are not unlimited in number and we have to be sure that there are enough obtained from a common liposuction procedure. Second, the age and sex of the patient may influence the ability of their cells to create a successful TEVG, and we must determine if this approach is appropriate for all patients [and] is feasible, or if certain factors – such as male or female sex, or patients beyond a certain age – preclude this therapy."
While the grafts will be constructed using stem cells from human donors, they will be tested in an established rat model to determine their efficacy for replacing a small artery. "The expected outcome of this work is an important step toward the successful development of a human stem cell-based TEVG by addressing critical issues of clinical practicality, moving it significantly closer to clinical translation," says Dr. Vorp.
---
SCIENTIFIC ADVANCES
Vision Restoration: Regenerative Medicine in Ophthalmology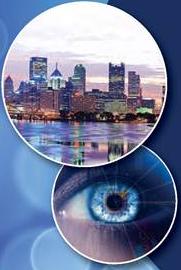 The 3rd Annual International Conference on Vision Restoration: Regenerative Medicine in Ophthalmology will be held June 10-11, 2013, at the University Club at the University of Pittsburgh, Pittsburgh, Pennsylvania.
Clinicians with an interest in ophthalmology, scientists and engineers interested in tissue engineering, cellular therapies, and assistive technologies, and students, postdoctoral fellows, residents, and research staffs are all invited to attend a program with the purpose to "regenerate, congregate, and educate."
The conference is hosted by the Louis J. Fox Center for Vision Restoration of UPMC and the University of Pittsburgh, a joint program of the UPMC Eye Center and the McGowan Institute for Regenerative Medicine. The course directors are:
Joel S. Schuman, MD, FACS, Eye & Ear Foundation Professor and Chairman, Department of Ophthalmology, University of Pittsburgh; director, UPMC Eye Center; director, Louis J. Fox Center for Vision Restoration; and McGowan Institute for Regenerative Medicine faculty member
Igor O. Nasonkin, PhD, the Ronald Salvitti, MD, assistant professor in ophthalmology research, Department of Ophthalmology, University of Pittsburgh; assistant director, Louis J. Fox Center for Vision Restoration
Last year's conference brought together 145 clinicians and scientists working in the field of Regenerative Ophthalmology, a new field that promises opportunities to develop more effective and safer therapies for vision impairment. Participants shared ideas, presented innovative research and clinical findings, and worked towards creating sustainable collaborations between researchers, clinicians, and industry. The poster session included 32 posters.
---
DOD Highlights Breast Cancer Research of McGowan Institute for Regenerative Medicine Faculty Member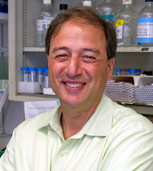 The research efforts of McGowan Institute for Regenerative Medicine faculty member Alan Wells, MD, the Thomas J Gill III professor of pathology and the vice-chairman of the Department of Pathology, the medical director of the University of Pittsburgh Medical Center Central Laboratory Services, Incorporated, a professor of bioengineering and computational and systems biology (second appointments), and the staff pathologist at the Veterans Administration Medical Center in Pittsburgh, Pennsylvania, were recently highlighted on the Department of Defense Congressionally Directed Medical Research Programs, Breast Cancer Research Program (BCRP) website. The BCRP challenges the scientific community to design research that will address the urgency of ending breast cancer. Specifically, the BCRP seeks to accelerate high-impact research with clinical relevance, encourage innovation and stimulate creativity, facilitate multidisciplinary collaborations, and support future breast cancer leaders.
Dr. Wells' project entitled "Escape from Tumor Cell Dormancy" was identified as a 2013 Breast Cancer Research Highlight. His collaborator is Linda Griffith, Ph.D., Massachusetts Institute of Technology.
Metastatic cells can escape the primary breast tumor and lie dormant in distant organs for years. The triggers for the "re-awakening" of these micrometastases are not well understood. The liver is a major site of metastatic spread for breast cancer. To understand which tumor cell behaviors contribute to metastasis and disease progression in the liver, Dr. Wells and Dr. Griffith developed a three-dimensional ex vivo organotypic tissue system with funding from a Fiscal Year 2003 (FY03) Idea Award. This bioreactor allowed liver cells to grow in a device outside the body, while preserving and recreating the behaviors of living tissue, thus allowing the process of seeding, dormancy, and emergence to be followed. With subsequent funding from a FY09 Idea Expansion Award, Dr. Wells and Dr. Griffith are using this model to gain an understanding of what triggers dormant breast cancer cells to emerge, ultimately building the foundation for the development of therapeutics or prevention strategies.
The bioreactor system was successful in creating a soft gel scaffold format of desirable biological properties to seed tumor cells. The demonstrated maintenance of liver tissue function in these structures enabled the study of the microenvironment surrounding dormant micrometastasis. Dr. Wells and Dr. Griffith discovered that tumor cells produce inflammatory cytokines that cause normal liver cells to break their cell-cell attachments and enable tumor cells to intercalate between normal cells and reside. When the environment surrounding the dormant cells is induced, for example, via liver parenchymal stress, growth factors capable of relieving the resident tumor cells from suppression are produced. Moreover, as these tumor cells escape dormancy and proliferate, their oxygen uptake increases. To advance the development of the bioreactor, Dr. Wells and Dr. Griffith were able to optimize an approach for measuring oxygen, serving as a highly informative means of assessing tumor cell proliferation.
The development of the bioreactor, armed with enhanced controls and oxygen measurements, represents a unique and relevant model of micrometastatic dormancy and emergence ex vivo. The advances from this project set the stage for a National Institutes of Health-funded project involving groups from Draper Laboratories and a commercial entity, Zyoxel, committed to developing the bioreactor for widespread usage. This new project is one of 17 Tissue Chip Project Awards awarded by the National Institutes of Health National Center for Advancing Translational Sciences. The proposed work focuses on further understanding the complexity of the tumor microenvironment in cancer metastasis and developing the next-generation all-human liver bioreactor, allowing for greater advances in breast cancer drug and therapy development.
---
Edible Electronics Developed for Medical Device Industry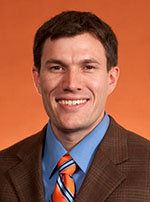 It sounds futuristic, but today researchers are developing edible electronic devices that could be implanted in the body to improve patient care.
"We are creating electronically active medical devices that can be implanted in the body," said Christopher Bettinger, PhD, an assistant professor in the departments of Materials Science and Engineering and Biomedical Engineering at Carnegie Mellon University (CMU) and a McGowan Institute for Regenerative Medicine affiliated faculty member. "The idea is for a patient to consume a pill that encapsulates the device."
Dr. Bettinger, along with Jay Whitacre, PhD, a professor of materials science and engineering at CMU, is creating edible power sources for medical devices that can be taken orally using materials found in the daily diet.
"Our design involves flexible polymer electrodes and a sodium ion electrochemical cell, which allows us to fold the mechanism into an edible pill that encapsulates the device," Dr. Bettinger said.
CMU researchers report that the edible device could be programmed and deployed in the gastrointestinal tract or the small intestine depending upon packaging. Once the battery packaging is in place, Dr. Bettinger's team would activate the battery.
Dr. Bettinger reports that the battery could power biosensors to measure biomarkers or monitor gastric problems. The battery also could be used to stimulate damaged tissue or help in targeted drug delivery for certain types of cancer.
"There's so much out there we can do with this novel approach to medical devices," said Dr. Bettinger, a recipient of the National Academy of Sciences Award for Initiatives in Research for his innovative work on advanced materials for next-generation implanted medical devices.
Dr. Bettinger has worked for more than a decade at the interface of materials science and biomedical engineering. Some of his innovative technologies include new synthetic materials that mimic the natural properties of soft tissue and biodegradable electronics that could usher in a new era of electronically active implants.
---
AWARDS AND RECOGNITIONS
McGowan Institute for Regenerative Medicine 2013 Top Docs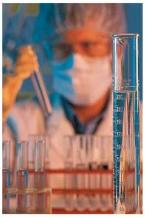 The McGowan Institute for Regenerative Medicine applauds its affiliated faculty members who were recently recognized by Pittsburgh magazine. Each year the magazine commissions Castle Connolly Medical Ltd. to select top doctors on the national and regional levels. The physician-led research team identifies highly skilled, exceptional doctors by evaluating their medical education, training, and hospital appointments, and by surveying area hospital leaders and physicians.
This year 26 McGowan Institute affiliated faculty were recognized in the May issue of the magazine with three colleagues* receiving dual specialty acknowledgment. Congratulations are extended to:
Anesthesiology: Erin Sullivan, MD*
Cardiovascular Disease: David Schwartzman, MD
Critical Care Medicine: Derek Angus, MD, MPH, John Kellum, MD, FACP
Neurological Surgery: David Okonkwo, MD, PhD, Elizabeth Tyler-Kabara, MD, PhD*
Ophthalmology: Joel Schuman, MD
Orthopedic Surgery: Freddie Fu, MD, James Kang, MD, Patrick McMahon, MD
Otolaryngology: Barry Hirsch, MD, Clark Rosen, MD, FACS
Pediatric Cardiac Surgery: Peter Wearden, MD, PhD, Jacqueline Kreutzer, MD
Pediatric Cardiovascular Anesthesia: Erin Sullivan, MD
Pediatric Neurological Surgery: Elizabeth Tyler-Kabara, MD, PhD
Pediatric Otolaryngology: Christopher Post, MD, PhD
Pediatric Surgery: George Mazariegos, MD
Pediatric Urology: Steven Docimo, MD*
Physical Medicine and Rehabilitation: Michael Boninger, MD
Plastic Surgery: Ernest Manders, MD, Peter Rubin, MD
Surgery: Timothy Billiar, MD, Abhinav Humar, MD, Ron Shapiro, MD
Surgical Oncology: Michael Lotze, MD
Thoracic Surgery: Thomas Gleason, MD, James Luketich, MD, Steven Docimo, MD
In the magazine's same issue, the specific patient-related efforts of Dr. Mazariegos and Catalin Toma, MD, were shared as remarkable tales of real-life medical drama right here in Pittsburgh. Read their stories here.
---
Clinical Research Forum Awards Brain Computer Interface Technology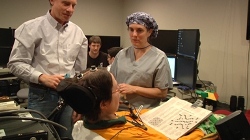 A groundbreaking project at the University of Pittsburgh School of Medicine and UPMC – which was initially published in the online version of The Lancet—described the brain-computer interface (BCI) technology and training programs that allowed a patient to intentionally move a robotic arm, turn and bend a wrist, and close a hand for the first time in 9 years through a neural interface, has been selected to receive one of the Clinical Research Forum's Annual Top 10 Clinical Research Achievement Awards. The project team included McGowan Institute for Regenerative Medicine faculty members Andrew Schwartz, PhD, and Elizabeth Tyler-Kabara, MD, PhD (pictured), and affiliated faculty member Michael Boninger, MD. The awards recognize research teams that, in 2012, published compelling examples of the scientific innovation that results from the nation's investment in clinical research that can benefit human health and welfare, according to the Clinical Research Forum (CRF).
"There's never been a moment in the history of biology that's more optimistic for spectacular breakthroughs to happen. However, it will require strategic investments at a most difficult time in our history," said William F. Crowley Jr., MD, CRF founder and past chairman and director of the Clinical Research Program at Massachusetts General Hospital. "America is a world leader in biomedical research and if we are to retain that leadership role globally, we have to continue making these national investments."
Jennifer Collinger, PhD, assistant professor, Department of Physical Medicine and Rehabilitation (PM&R), Pitt School of Medicine, research scientist for the Pittsburgh VA Healthcare System, and lead author of the brain computer interface study that was published in Lancet in December, presented the Pitt/UPMC team's work during the CRF annual meeting in Washington, D.C.
Co-authors of the paper included senior authors Dr. Schwartz, professor, Department of Neurobiology, and Dr. Boninger, professor and chair of PM&R and director of UPMC Rehabilitation Institute; UPMC neurosurgeon Dr. Tyler-Kabara, assistant professor, Department of Neurological Surgery; Angus J. McMorland, PhD, and Meel Velliste, PhD, both of the Department of Neurobiology; and Brian Wodlinger, PhD, John E. Downey, and Wei Wang, PhD, of PM&R; and Doug Weber, PhD, of the Department of Bioengineering in Pitt's Swanson School of Engineering.
Other awardees include scientists from the Massachusetts General Hospital at Harvard Medical School, Yale School of Medicine, Columbia University, Johns Hopkins University School of Medicine, the University of North Carolina at Chapel Hill, and the University of Pennsylvania, whose work appeared in top-tier journals such as The New England Journal of Medicine, Science Translational Medicine, Blood, Nature and Cell. The projects were funded by federal agencies such as the National Institutes of Health (NIH), the U.S. Veterans Administration, the Defense Advanced Research Projects Agency, as well as many foundations and corporations.
"These achievements are beacons of hope that show what can be accomplished when our nation's researchers are given the freedom and resources to tackle tough clinical problems," said NIH Director Francis S. Collins, MD, PhD. "The opportunities for advancing clinical research have never been better. So, we at NIH look forward to doing everything we can to light up more of these beacons for the millions who look to us for help."
The Clinical Research Forum is an organization comprised of the nation's most prestigious and acclaimed academic medical centers and healthcare systems whose goal is to sustain and expand a cadre of talented, well-trained clinical investigators at all stages of career development, and support nurturing environments and comprehensive research capabilities within academic institutions. Its mission is to provide leadership to the national clinical and translational research enterprise and promote understanding and support for clinical research and its impact on health.
---
McGowan Institute for Regenerative Medicine Badylak Lab Award-Winning Students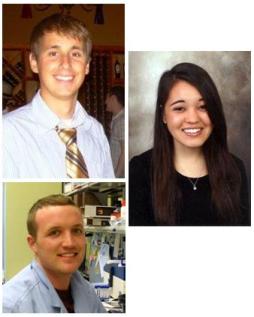 Three bioengineering PhD candidates in the laboratory of McGowan Institute for Regenerative Medicine deputy director Stephen Badylak, DVM, PhD, MD, professor of surgery, University of Pittsburgh, recently received awards for their continuing education and research pursuits. Those honored include:
Denver Faulk – a second-year bioengineering student, was awarded a prestigious, 3-year, 2013 National Science Foundation Graduate Research Fellowship Program Fellowship (pictured top left)
Tim Keane – a first-year bioengineering student, was awarded a prestigious, 3-year, 2013 National Science Foundation Graduate Research Fellowship Program Fellowship (pictured bottom left)
Lindsey Saldin – an incoming first-year bioengineering doctoral studentl, was awarded the BioEngineering Bevier Fellowship (pictured right)
Mr. Faulk's project is entitled "Engineering a Fully Functional Whole Liver Graft Using a Naturally Derived Three-Dimensional Biologic Scaffold Composed of Liver Extracellular Matrix." The long term goal of this work is to establish the decellularization, recellularization, and transplantation criteria necessary to produce a fully functional bioengineered liver for organ transplantation and drug discovery.
Mr. Keane's project is entitled "ECM-facilitated Remodeling for Treatment of Early-Stage Esophageal Cancer." As he notes in his proposal, the proposed research will fulfill the need for a minimally invasive and proactive treatment of precancerous lesions and early-stage esophageal cancers. A recent regenerative medicine approach to esophageal cancer treatment shows potential but an understanding of the cellular mechanisms in esophageal tissue remodeling is necessary to develop more effective therapies. The proposed work seeks to understand the temporal and spatial cellular changes that occur in ECM-facilitated remodeling of the esophagus.
Ms. Saldin is the recipient of a BioEngineering Bevier Fellowship, which is provided to graduate students performing research in critical areas such as energy, sustainability, and bioengineering.
National Science Foundation Graduate Research Fellowship Program Fellowship selections are based on the applicant's outstanding abilities and accomplishments, as well as his/her potential to contribute to strengthening the vitality of the US science and engineering enterprise.
---
McGowan Institute for Regenerative Medicine Affiliated Faculty Member Recognized by the ISMRM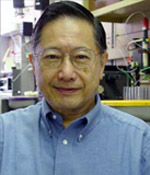 For his major research contributions to the field of magnetic resonance in biomedical sciences, Chien Ho, PhD, the Alumni Professor of Biological Sciences in Carnegie Mellon University's Mellon College of Science, director of the Pittsburgh NMR Center for Biomedical Research, and McGowan Institute for Regenerative Medicine affiliated faculty member, has been awarded the 2013 Gold Medal of the International Society for Magnetic Resonance in Medicine (ISMRM).
Dr. Ho is being recognized for his pioneering role in the area of cell tracking using magnetic resonance imaging (MRI). The work of Dr. Ho's laboratory has laid the foundation for much of the prolific research being done in the field today.
"It is exciting to see the biomedical community applying MRI-based cell tracking to important problems in biology and medicine," Dr. Ho said. "I am delighted that the ISMRM has chosen to award me with this Gold Medal, but I must share it with the former and present students, postdoctoral fellows, and colleagues that I have worked with in the Pittsburgh NMR Center."
Dr. Ho's laboratory was the first to use endocytosis – the process by which a cell takes up a molecule by engulfing it through its membrane – as a way to label cells. They used this technique to introduce iron-oxide nanoparticles into cells. The nanoparticles act as an MRI contrast agent, allowing researchers to track the movement of the labeled cells in vivo. Using this technique, Dr. Ho's group was the first to demonstrate that these labeled cells could be tracked to disease-specific tissue sites using MRI in a living animal. His studies also were the first to show that MRI had a high enough sensitivity to track individual cells in a live animal.
Dr. Ho and his colleagues are applying this technique to the detection of organ transplant rejection. They are developing a multifaceted MRI strategy that uses cell tracking to detect immune responses and monitor changes in organ anatomy and function at the same time. The data can reveal the early stages of graft rejection in kidney, lung, and heart transplant models.
The work by Dr. Ho and his colleagues has contributed to numerous advances in biology and clinical medicine, including using MRI cell tracking to investigate pre-clinical models of disease and to monitor new cell-based therapies. Additionally, Dr. Ho's techniques are being investigated as a way to guide stem cell therapies.
---
Regenerative Medicine Podcast Update
The Regenerative Medicine Podcasts remain a popular web destination. Informative and entertaining, these are the most recent interviews:
#121 –– Dr. Ravi Bellamkonda is the Carol Ann and David D. Flanagan Chair in Biomedical Engineering at Georgia Tech, and he directs the Neurological Biomaterials and Cancer Therapeutics Laboratory. Dr. Bellamkonda discusses his research in cancer, wound healing, and nerve gap repair.
Visit www.regenerativemedicinetoday.com to keep abreast of the new interviews.