---
Research Discovery Receives Accolades and Recognition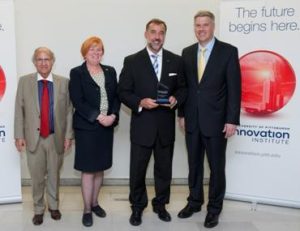 The University of Pittsburgh has witnessed more than 120 startup companies launched based on Pitt-developed inventions since 1996.  McGowan Institute for Regenerative Medicine deputy director Paulo Fontes, MD, FACS, UPMC transplant surgeon and associate professor, Starzl Transplantation Institute, Department of Surgery, University of Pittsburgh School of Medicine, received a 2016 Pitt Innovator Award for his scientific discovery, which has been patented (WO2014059316 A1, PCT/US2013/064607) and further licensed by VirTech Bio LLC, Beverly, Massachusetts. This project was originally sponsored by a charitable fund from the Virginia Garcia de Souza (VGS) Foundation, Sao Paulo, SP, Brazil. It creates a new technology for organ and tissue preservation based on the combined use of machine perfusion and a new hemoglobin-based oxygen carrier solution.  Recently, Dr. Fontes received his award from Chancellor Patrick Gallagher, Provost Patricia Beeson, and Senior Vice Chancellor for the Health Sciences and Dean of the School of Medicine, Arthur Levine (all pictured with Dr. Fontes).
The pioneering research led by Dr. Fontes, was also selected as a 2016 TechConnect Innovation Awardee.  The TechConnect Innovation Awards selects the top early-stage innovations from around the world through an industry-review process of the top 15% of annually submitted technologies into the TechConnect National Innovation Summit.  Rankings are based on the potential positive impact the submitted technology will have on a specific industry sector.
Voice of America recently featured Dr. Fontes' award-winning work.  Listen to the interview here.
Currently, 20 to 40 percent of donor livers cannot be transplanted into recipients because oxygen deprivation during storage and transport in conventional containers can make pre-existing tissue damage worse, explains Dr. Fontes.  If the damage is too extensive, the organ cannot be safely transplanted into a patient.
"Standard practice is to use a method called cold static preservation, which uses tissue cooling to slow down metabolism with the aim of reducing the demand for oxygen and thus protecting cells from death," Dr. Fontes said. "In our new system, we pump a special fluid designed to deliver oxygen to the liver, creating an environment that supports normal function. The integrity of the cells and vital metabolic activity is sustained for eventual transplantation of the organ."
Congratulations, Dr. Fontes!
---
RESOURCES AT THE MCGOWAN INSTITUTE
July Special at the Histology Lab
Safranin O Staining for Cartilage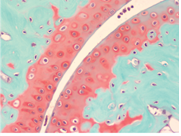 In recent years, surgeons and scientists have developed a series of cartilage repair procedures that help to postpone the need for joint replacement.  Regenerative Medicine techniques are being developed to generate new cartilage, using cell plus "scaffold" materials to grow replacement cartilage. Safranin O Staining is used for the detection of cartilage, mucin, and mast cell granules on formalin-fixed, paraffin-embedded tissue sections, and may be used for frozen sections as well. The cartilage and mucin will be stained orange to red, and the nuclei will be stained black. The background will stain bluish green.
Through the month of July you will receive 30% off your Safranin O Staining, when you mention this ad.  Contact Lori at the McGowan Core Histology Lab and ask about our staining specials.  Email perezl@upmc.edu or call 412-624-5265.  As always, you will receive the highest quality histology in the quickest turn-around time.
Did you know the more samples you submit to the histology lab the less you pay per sample?  Contact Lori to find out how!
---
Using Flow Cytometry to Identify Distinct Macrophage Populations Within the Murine Liver
Macrophages are key members of the innate immune system that perform many important tasks including antigen presentation, clearance of pathogens and apoptotic cells, and promotion of tissue repair and regeneration.  Macrophages reside within essentially every tissue of the body and act as sentinels. Tissue-resident macrophages were believed to be continuously replenished by circulating monocytes, arising from hematopoietic stem cells in the bone marrow. However, several publications over the past few years have revealed that a subset of macrophages originate from the yolk sac and fetal liver in mammalian development and actually persist in adult tissues, maintained by proliferation independently of the bone marrow.  Therefore, a dichotomy of macrophage origin and function exists in mammalian tissues. More research is needed to uncover the complexities of macrophage origin and function in both resting and pathological states.
Abby Stahl is a graduate student working in the laboratory of McGowan Institute for Regenerative Medicine faculty member Bryan Brown, PhD.  She shares her experience with using Flow Cytometry in her research:
I initiated a new collaboration with the Flow Cytometry Laboratory to profile macrophages residing within the murine liver. I consulted extensively with Lynda Guzik, McGowan Institute Flow Cytometry Laboratory Manager, to design an appropriate six-color flow panel to identify distinct phenotypes of liver-resident macrophages, as well as measure cell viability and proliferation. Figure 1 shows that the murine liver contains both F4/80+CD11b+ and F4/80+CD68+ macrophages, along with double-positive and double-negative populations, as previously reported.

Working with the Flow Cytometry Laboratory at the McGowan Institute has been invaluable to my research project. Ms. Guzik provided extensive training on the MACSQuant Analyzer and was frequently available for consultation, so that I became very comfortable with designing and performing flow cytometry experiments. She even provided a tutorial on FlowJo software so that I could accurately and confidently compensate and present my data. In the future, I plan to explore other cellular assays that are compatible with flow cytometry, such as phagocytosis, as well as FACS sort the distinct macrophage populations using the BD FACSAria II for further in vitro characterization.
Ms. Guzik is available to assist University of Pittsburgh researchers in the understanding, development, and usage of multi-parameter Flow Cytometry in order to further their research. Please contact her at 412-648-8660 or guzilj@upmc.edu.
---
RECENT EVENTS
Third Regenerative Medicine Summer School Week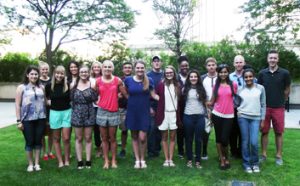 The McGowan Institute for Regenerative Medicine held its third annual Regenerative Medicine Summer School 2016 the week of June 20, 2016.  The Summer School week, endorsed by the Society for Biomaterials and the Tissue Engineering and Regenerative Medicine International Society (TERMIS), was initiated and led by McGowan Institute faculty member Bryan Brown, PhD, Assistant Professor with the Department of Bioengineering at the University of Pittsburgh with a secondary appointment in Pitt's Department of Obstetrics, Gynecology and Reproductive Sciences. Dr. Brown is also the Building Interdisciplinary Research Careers in Women's Health Scholar (NIH K12), Magee Women's Research Institute at the University of Pittsburgh, and an Adjunct Assistant Professor, Department of Clinical Sciences, College of Veterinary Medicine at Cornell University.
The Summer School aimed to provide national and regional students with a week-long didactic and experiential learning experience addressing the science and engineering related to the multidisciplinary field of regenerative medicine.
Many McGowan Institute for Regenerative Medicine affiliated faculty members and students participated in this very successful educational initiative, including (in alphabetical order):
Alex Almarza, PhD: ECM Scaffolds for TMJ Disc
Fabrisia Ambrosio, PhD, MPT: Muscle matters! Regenerative medicine to enhance skeletal muscle regeneration after injury and disease
Stephen Badylak, DVM, PhD, MD:  Clinical Translation of Regenerative Medicine
Bryan Brown, PhD: Immunology at the Intersection of Biomaterials and Regenerative Medicine; and The Role of Interdisciplinary Teams in the Translation of Regenerative Medicine
Xinyan Tracy Cui, PhD: Towards Seamless Neural Electrode-Tissue Interface
Antonio D'Amore, PhD: A brief overview on polymers processing methods for soft tissue engineering
Lance Davidson, PhD: Tissue engineering foundations: lessons from the embryo
Andrew Duncan, PhD:  Chromosome Variations in Liver Regeneration and Disease
William Federspiel, PhD:  Respiratory Dialysis: A New Paradigm for Treating Lung Failure
Paulo Fontes, MD:  Machine Perfusion and the New ex-vivo World
Jörg Gerlach, MD, PhD:  Hurdles, Problems and Solutions During Clinical Translation of Skin Stem Cell Grafting for Burns
Vijay Gorantla, MD, PhD: Reconstructive Transplantation – What Is It?
Kacey Marra, PhD:  Nerve Regeneration in a Non-Human Primate Model
Michel Modo, PhD: Magnetic Resonance Imaging for in situ tissue engineering in the brain
Scott Morley: From Bench to Beside – The ALung Story
John Murphy:  McGowan Institute Overview
Douglas Noble: Lab Orientation/Chemical Hygiene Training
Peter Rubin, MD, FACS: Clinical Translation of Adipose Tissue and Cell Therapies
Fatima Seyed-Picard, PhD: Scaffold-Free Tissue Engineering
Sanjeev Shroff, PhD: Relaxin: Cardiovascular Actions and Therapeutic Potential
Bryan Tillman, MD, PhD: Novel Vascular Stents for Trauma and Transplant Surgery
Rocky Tuan, PhD: Adult Stem Cells and Biomimetic Scaffolds for Tissue Engineering and Modeling: Repair, Renovate, and Re-create
Yoram Vodovotz, PhD:  Translational Sytems Biology of Inflammation at the McGowan Institute for Regenerative Medicine
Justin Weinbaum, PhD: Taking the Red Pill: How I Entered the Matrix
Cecelia Yates, PhD: Scars and Souvenirs: Inflammation and Fibrosis in Skin
Students experienced the laboratories of Drs. Wagner, Badylak, Brown, and Thomas Gleason.  In addition, they experienced an introduction to the Artificial Heart Program and the Center for Biological Imaging (Donna Stolz, PhD, host).  The students also enjoyed an evening at Kennywood Park and an afternoon at the Carnegie Museum of Art and History.  See pictures of the program on the McGowan Institute for Regenerative Medicine Summer School Facebook Page.
---
SCIENTIFIC ADVANCES
Facial Reconstruction with Fat Grafting
Traumatic facial injuries — from motor vehicle accidents, gunshots, military combat, or other incidents — can cause debilitating effects, such as sunken, jagged facial features and increased scarring.  While surgeons can often reconstruct the bones of the face, it's difficult to return the soft tissue back to its original form.  Experts at the UPMC Center for Innovation in Restorative Medicine (CIRM) are researching a new form of facial reconstruction, called fat grafting, to improve soft tissue deformities in the head and face.  McGowan Institute for Regenerative Medicine faculty member J. Peter Rubin, MD, Chair of the Department of Plastic Surgery and the UPMC Endowed Professor of Plastic Surgery, as well as Professor of Bioengineering, is the Founding Director of CIRM.
While fat grafting is a common procedure — plastic surgeons performed approximately 65,000 in 2011 — using it for facial reconstruction is a completely new, experimental use of this well-known treatment. It is believed this technique of fat grafting could be of significant benefit to patients with severe head and face injuries.
Fat grafting is a minimally invasive facial reconstructive surgical procedure. Surgeons remove a patient's own fat from an area where it is less needed and transfer it to areas that have lost shape or fullness.  Jeremy Feldbusch, an Iraq war veteran, is a patient of Dr. Rubin.  To repair a disfigurement to Mr. Feldbusch's face due to artillery shrapnel which tore through his skull, Dr. Rubin took fat from his abdomen and thighs and injected it into cavities that his war injuries had left on his face.  Mr. Feldbusch's story can be found here.
Because fat does not have much structure or volume, facial fat grafting is especially challenging.  Surgeons and researchers at UPMC are now able to maximize the effectiveness of fat grafting by:
Stripping down the collected fat to the most dense, stem cell-rich fat.
Injecting the refined fat into the deformed area.
Researchers believe that this stem cell-rich fat promotes blood vessel growth and blood flow, volume, and lift, which is crucial for not only the survival of the fat graft but also to promote healing and stability.  Through research, Dr. Rubin and his team have determined that the fat stabilizes about 3 months after the procedure. In 3-year follow-ups, the fat retained the same volume as it had at 3 months.
---
NIH Grant to Support Continuation of Joint Regenerative Medicine Program Between University of Pittsburgh and Carnegie Mellon University Received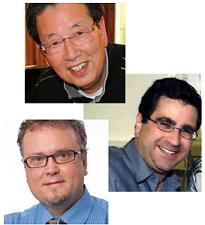 With the goal of advancing regenerative medicine therapies, a partnership between the University of Pittsburgh (Pitt) and Carnegie Mellon University (CMU) has received a 5-year, $1.4 million grant from the National Institutes of Health (NIH) to provide training in biomechanical engineering principles and biology to students pursuing a doctoral degree in bioengineering.
"Training in Biomechanics in Regenerative Medicine" (BiRM) is funded through the NIH's National Institute of Biomedical Imaging and Bioengineering's T32 grant program. The program director and principal investigator is McGowan Institute for Regenerative Medicine faculty member Savio L-Y. Woo, PhD, DSc, DEng, Distinguished University Professor of Bioengineering in the University of Pittsburgh's Swanson School of Engineering and the founder and director of the Musculoskeletal Research Center (MSRC) at Pitt. He is joined by McGowan Institute affiliated faculty members and co-investigators, James Antaki, PhD, Professor of Biomedical Engineering at Carnegie Mellon University, and David Vorp, PhD, Associate Dean for Research and the William Kepler Whiteford Professor of Bioengineering at the Swanson School.
According to Drs. Woo, Antaki, and Vorp, regenerative medicine uses methods including tissue engineering, cellular therapies, biosurgery, and artificial and biohybrid organ devices to address tissue/organ insufficiency. Yet despite several early successes, bioengineers have faced challenges in repairing or replacing tissues that serve a predominantly biomechanical function. The Pitt-CMU program aims to bridge that gap by training students in both biomechanical engineering principles and biology.
"Regenerative medicine is at a critical juncture in its evolution, and Pitt and CMU are uniquely positioned to create an interdisciplinary program to benefit our graduate students," Dr. Woo said. "Since the BiRM program is not central to any one department, it provides students with fundamental knowledge and problem-solving skills as well as inter-departmental didactic and research experiences, and specialized training in areas such as innovation and entrepreneurship."
To develop these diverse skills, BiRM incorporates faculty from Pitt's departments of Bioengineering, Civil and Environmental Engineering, and Mechanical Engineering and Materials Science in the Swanson School of Engineering; Carnegie Mellon's departments of Biomedical Engineering and Mechanical Engineering; and Pitt's Schools of the Health Sciences, including the School of Dental Medicine, Department of Orthopedic Surgery, and Division of Cardiology. BiRM faculty members also have appointments in the joint Pitt-CMU Clinical and Translational Sciences Institute and the McGowan Institute for Regenerative Medicine.
Dr. Woo noted that during BiRM's first two cohorts, 30 students gained a solid foundation for productive and independent careers in academia, industry, and medicine spanning a wide range of physiological systems including orthopedics, vascular surgery, dentistry, urology, and others. Over the next 5 years, the Pitt-CMU partnership seeks to sponsor six pre-doctoral fellowships per year corresponding to approximately 14 additional fellowships over the course of the program, as well as to allow further development of the curriculum and increase the emphasis on clinical translation of biomechanics and regenerative medicine research.
---
3D Bioprinted Model for the Study of Precancerous Breast Disease Aims to Reduce Unnecessary Treatment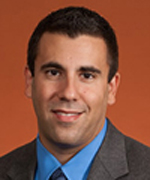 Researchers at the University of Pittsburgh Cancer Institute (UPCI) and materials and biomedical engineers at Carnegie Mellon University (CMU) including McGowan Institute for Regenerative Medicine affiliated faculty member Adam Feinberg, PhD, associate professor in CMU's departments of Materials Science and Engineering and Biomedical Engineering, will address the overdiagnosis and overtreatment of a non-invasive precancerous breast tumor by creating the first-ever 3D bioprinted breast ductal structure to identify markers for low-risk premalignant disease.
The scientists were awarded nearly $800,000 in a 2-year grant from the U.S. Congressionally Directed Medical Research Program of the Department of Defense.
Improvements in mammography screening have resulted in earlier detection of invasive breast cancer, and this is also associated with an increase in the detection of non-invasive breast cancer, such as ductal carcinoma in situ (DCIS) – the earliest form of breast cancer where the disease has not spread out of the milk duct.  Over 60,000 women are diagnosed with DCIS each year, and the majority of non-invasive lesions will not progress to invasive diseases if left untreated. However, the majority of these women undergo unnecessary surgeries, treatments, and therapy.
"More research is required to identify the minority of DCIS lesions that will progress to invasive disease and thus require treatment," explained Adrian Lee, PhD, professor of pharmacology and chemical biology at UPCI. "Our hope is that our research will reveal novel biomarkers that will be useful for predicting which DCIS are likely to progress. We can then offer personalized therapy to those who require intervention, while reducing the overtreatment of DCIS in those who don't. This could have a major impact upon thousands of women each year."
UPCI researchers will collaborate with materials and biomedical engineers at CMU and use 3D bioprinting to print a breast ductal system in the laboratory. They will then grow DCIS cells in the printed duct. By printing a replica of a mouse ductal system, experts will be able to create a unique model to study why some DCIS progress to invasion while others remain indolent. Genes involved in progression may serve as biomarkers indicating the need to treat DCIS.
"3D bioprinting is transforming how we can build tissues. By allowing us to use medical imaging data to accurately recreate complex biology, this has the potential to revolutionize bioengineering and tissue regeneration," said Dr. Feinberg. "Printing of cells and organs has been challenging because these are soft materials. Our novel technology solves this, and we are excited by the opportunity to collaborate with our colleagues at UPCI to advance our understanding of DCIS and invasion."
---
Dr. Chien Ho Develops Bio-Mimicry Method for Preparing and Labeling Stem Cells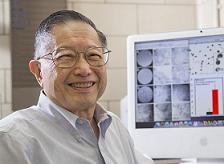 Researchers led by Carnegie Mellon University Professor of Biological Sciences Chien Ho, PhD, have developed a new method for preparing mesenchymal stem cells (MSCs) that not only leads to the production of more native stem cells, but also labels them with an FDA-approved iron-oxide nanoparticle (Ferumoxytol). The technology could allow researchers to track the cells in vivo using magnetic resonance imaging (MRI) during preclinical and clinical trials.  Dr. Ho is a McGowan Institute for Regenerative Medicine affiliated faculty member.
Stem cells, with their ability to regenerate into a multitude of different cell types, show great promise for treating a number of diseases and injuries. Stem cells taken from a patient's own body are of particular interest, due to a decreased chance of rejection. These cells are most commonly harvested from the bone marrow, which contains two types of stem cells, hematopoietic and mesenchymal.
Hematopoietic stem cells can be used to form the different types of blood cells, and are used to treat leukemia and multiple myeloma. Mesenchymal stem cells can be used to generate bone, cartilage, and fat cells, and have promise for repairing bone and cartilage, damaged heart cells, and treating inflammatory and autoimmune diseases.
Currently, there are more than 360 registered clinical trials that use MSCs, but the results have been mixed, with some patients reacting well and others not responding to the stem cell treatment. To understand why these results can be so variable, researchers need to be able to track the stem cells as they migrate through the body to see if they reach and graft to the appropriate site. To do this, researchers could label the stem cells with a superparamagnetic iron-oxide (SPIO) contrast agent and image the patient using MRI.
Ferumoxytol is the only SPIO nanoparticle that has been approved by the FDA, but researchers have not been able to label MSCs with Ferumoxytol in cell culture (ex vivo) without the help of a transfection agent. Transfection agents are undesirable because they can change the cells' biology and inhibit their effectiveness. Furthermore, researchers have had difficulty culturing the large amount of cells needed for clinical dosing. Current methods also result in cells of different sizes and functionalities. Smaller, round cells are preferable because they show a higher capacity for regeneration and differentiation.
To surmount these problems, Dr. Ho and colleagues took advantage of the cell's natural ability to engulf and internalize Ferumoxytol in vivo. Dr. Ho's team developed a "bio-mimicry" method to create an environment in a petri dish that is much like the environment found inside the body. His team began by using traditional methods to extract cells from bone marrow, separate the MSCs from the other cells, and expand the number of MSCs. His team then devised a new way to culture MSCs by introducing other cells from the bone marrow, mimicking the in-vivo environment. The resulting MSCs retain their optimal size and regeneration capabilities and can internalize Ferumoxytol for cell tracking. Because MSCs are multi-potent, this new methodology can prepare more native cells for applications in cell therapy and regenerative medicine.
Illustration:  Carnegie Mellon University.
Abstract (A new method for preparing mesenchymal stem cells and labeling with Ferumoxytol for cell tracking by MRI.  Li Liu, Lanya Tseng, Qing Ye, Yijen L. Wu, Daniel J. Bain & Chien Ho.  Scientific Reports; 6, Article number: 26271 (2016).)
---
UPMC Researchers Shine Light on Common Heart Complication After Lung Transplantation

Cardiac arrhythmia is a common complication following lung transplantation, and one that has a significant negative impact on long-term patient survival, reports a team of UPMC researchers—including McGowan Institute for Regenerative Medicine affiliated faculty members Jonathan D'Cunha, MD, PhD, James Luketich, MD, and Christian Bermudez, MD—in the largest study of its kind to date. The results provide critical information that will hopefully lead to better care of transplant recipients.
Arrhythmia, a rapid and irregular heartbeat, can lead to chest pain, stroke, and heart failure. In addition, the blood-thinning drugs often used to treat atrial fibrillation, the most common type of arrhythmia, carry risks of heavy bleeding.
"Arrhythmias present a lot of challenges for both physicians and patients. After noticing this complication in many of our lung transplant recipients, we decided to investigate how often and when it was happening, as well as any risk factors," said lead researcher Dr. D'Cunha. "Now that we have a better understanding of these events, we can develop a standardized treatment plan, and better educate patients in advance."
Performing 70 to 100 lung transplants per year, UPMC is one of the leaders for this procedure in the nation. In the new study, researchers examined the medical records of 652 UPMC patients who underwent a single or double lung transplant between 2008 and 2013.
They found that about 30 percent of patients developed arrhythmia, most often during the first week following surgery. Risk factors for a postoperative arrhythmia included being older and having had a previous heart surgery.
Researchers also found transplant recipients who developed an arrhythmia were 1.6 times more likely to die within 5 years than those who did not, a finding Dr. D'Cunha attributed more to the potential complications of treating arrhythmia than the abnormal heart beats themselves.
"Our study suggests that we may need to treat patients with blood thinners only for a short amount of time—until they are out of the window of highest risk—which will hopefully improve long-term outcomes," Dr. D'Cunha explained.
In addition, because arrhythmia after lung transplant can be an anxiety-provoking experience for patients, the findings will allow surgeons to better prepare patients and families for what to expect.
"Most importantly, based on the results of this study, we can now predict, with a reasonable degree of certainty, when arrhythmia will happen," Dr. D'Cunha said. "This allows us to begin to standardize our treatment approach and improve patient care in the postoperative setting."
Other members of the research team include Alex D'Angelo, BA, Ernest Chan, MD, J. W. Awori Hayanga, MD, MPH, David Odell, MD, MMSc, Joseph Pilewski, MD, Maria Crespo, MD, Matthew Morrell, MD, Norihisa Shigemura, MD, and Andrew Althouse, PhD, all of UPMC.
Abstract (Atrial arrhythmias after lung transplantation: Incidence and risk factors in 652 lung transplant recipients.  Alex M. D'Angelo, BA, Ernest G. Chan, MD, MPH, J.W. Awori Hayanga, MD, MPH, David D. Odell, MD, MMSc, Joseph Pilewski, MD, Maria Crespo, MD, Matthew Morrell, MD, Norihisa Shigemura, MD, James Luketich, MD, Christian Bermudez, MD, Andrew D. Althouse, PhD, Jonathan D'Cunha.  Journal of Thoracic and Cardiovascular Surgery; 04/29/16.)
---
Lifestyle Optimization to Prevent Disease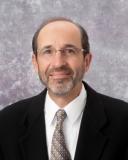 McGowan Institute for Regenerative Medicine affiliated faculty member David Schwartzman, MD, is a Professor of Medicine at the University of Pittsburgh School of Medicine and a member of the UPMC Cardiovascular Institute and the UPMC Center for Atrial Fibrillation.  He specializes in the evaluation and management of disorders of heart rhythm. Among the diseases he treats is atrial fibrillation, which is potentially dangerous. The occurrence of atrial fibrillation is often caused by poor lifestyle choices, and for maximal benefit, its treatment must include lifestyle optimization.
Dr. Schwartzman recently authored a Perspectives piece for the Pittsburgh Tribune-Review.  In his article, he stressed:
It is increasingly clear that our "lifestyle" — behaviors regarding food, physical activity, sleep, and peace of mind — exerts a powerful influence on the likelihood of chronic disease and the rate of progression to frailty.

Food is paramount, and today's eating and drinking habits are driving an epidemic of overweight, which facilitates chronic disease. In my opinion, present evidence points to a whole food, plant-based diet comprised of unadulterated fruits, vegetables, tubers, legumes, whole grains, nuts, and seeds as most effective in warding off chronic disease while promoting a healthy body weight. Also crucial is a personal culture of physical activity, to include regular exercise as well as standing in lieu of sitting and walking in lieu of riding. Adequate and restful sleep is essential for health, given its role in bodily repair and replenishment. Peace of mind may be the greatest lifestyle challenge, given its multi-faceted nature which is unique to each person, and ways to achieve it may include addressing problems at work or with relationships, pursuing causes, or experimenting with faith, hobbies, behavioral counseling, medications, meditation, and yoga, among others.
He continues:
In my experience, few physicians adequately inform their affected patients of the imperative for lifestyle optimization as the bedrock of any chronic disease management strategy. Most have never received training in lifestyle medicine, and remain unaware or unconvinced as to its feasibility, efficacy or sustainability. Even among believers, time, resources and incentives are inadequate in current practice settings to teach these skills to patients, and to facilitate long-term adherence. The infrastructure required to do this well is substantial, and largely unsupported by payors. Neither are patients at present adequately incentivized to defend themselves, an onerous fact in our current culture which strongly promotes chronic diseases.
Dr. Schwartzman's underlying message is that doctors must help patients change lifestyles to beat disease by endeavoring to integrate lifestyle optimization into chronic disease care.
Illustration:  UPMC.
---
AWARDS AND RECOGNITION
Award Winning Students!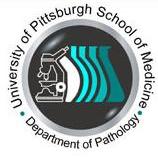 The 16th Annual Department of Pathology Retreat, featuring the Pathology 27th Annual Research Day Presentations, was held May 25, 2016.  The keynote address was given by Dr. Charles A. Parkos, MD, PhD, Carl V. Weller Professor and Chair, Mucosal Inflammation and Epithelial Pathobiology, Department of Pathology, University of Michigan School of Medicine.  McGowan Institute for Regenerative Medicine affiliated faculty members George Michalopoulos, MD, PhD, Professor and Chairman of the Department of Pathology, and Wendy Mars, PhD, Associate Professor in the Department of Pathology, Division of Experimental Pathology, made the opening remarks.  After an afternoon of exceptional presentations, poster session discussions continued into the evening. This year's winners of the poster session included:
Graduate students:
First place: Lindsey Saldin (mentor, Stephen Badylak, DVM, PhD, MD)
Second place: Kevin Levine (mentor, Steffi Oesterreich, PhD)
Third place: Tie between Colin Beckwitt (mentor, Alan Wells, MD, DMS), Tiffany Bernardo (mentor, Yaki Barak, PhD), and Heejae Kang (mentor, Peter Lucas, MD, PhD)
Post-graduate trainee (basic):
First place: Manish Verma (mentor, Charleen Chu, MD, PhD)
Second place: Amanda Clark (mentor, Alan Wells, MD)
Third place: Tie between Evan Delgado (mentor, Andrew Duncan, PhD) and Bo Ma (mentor, Alan Wells, MD)
Post-graduate trainee (clinical):
First place: Lama Farchoukh (mentor, Rajiv Dhir, MD)
Second place: Jiancong Liang (mentor, Sarangarajan Ranganathan, MD)
Third place: Tie between Jackie Birkness (mentor, Jon Davison, MD) and Aaron Berg (mentor, Liron Pantanowitz, MD)
Congratulations, all!
---
Badylak Lab Student Wins Presentation Award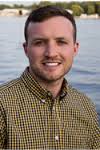 Three cheers for Tim Keane, PhD, who won the "Best Presentation Award" at the Bridgeside Research Forum for his talk entitled, "Extracellular Matrix as a Therapy for Ulcerative Colitis." Dr. Keane works in the laboratory of McGowan Institute for Regenerative Medicine deputy director Stephen Badylak, DVM, PhD, MD, professor in the Department of Surgery and director of the Center for Pre-Clinical Tissue Engineering within the Institute.
The Bridgeside Research Forum is a seminar given by University of Pittsburgh postdocs and graduate students every Friday during the academic year.  Dr. Keane made his presentation on February 26, 2016.  His award comes with a $300 prize for travel support to meetings.
Congratulations, Dr. Keane!
---
Brown Laboratory Student Elected President SFB National Student Chapter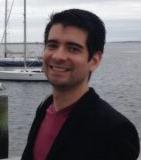 University of Pittsburgh's bioengineering PhD candidate, Daniel Hachim Díaz, was elected as President of the Society for Biomaterials National Student Chapter.  Mr. Hachim Díaz works in the laboratory of McGowan Institute for Regenerative Medicine faculty member Bryan Brown, PhD, Assistant Professor in the Department of Bioengineering with a secondary appointment in the Department of Obstetrics, Gynecology, and Reproductive Sciences at the University of Pittsburgh.
The Society for Biomaterials is a multidisciplinary society of academic, healthcare, governmental, and business professionals dedicated to promoting advancements in all aspects of biomaterial science, education, and professional standards to enhance human health and quality of life. Education and leadership is supported through student chapters, chapter awards, Biomaterials Days grants, an annual meeting scholarship and travel awards, and a student representative on Council.
The purpose of the National Student Section of the Society for Biomaterials is to encourage the development, dissemination, integration, and utilization of knowledge in biomaterials among students, and encourage multi-disciplinary interactions among all members of the Society for Biomaterials.  The objectives of the National Student Section shall be to promote student research, education, and professional development in biomaterials and related disciplines, to promote the advancement of biomaterials research, education, and related aspects, and to further the aims and objectives of the Society for Biomaterials.  The goals of the organization shall be to identify students interested in biomaterials, to generate student interest and interaction in biomaterials, and to aid the efficacy of students seeking research, education, and professional development opportunities.
Congratulations, Mr. Hachim Díaz!
---
Dr. Michael Boninger Elevated to VP for Medical Affairs for Community Provider Services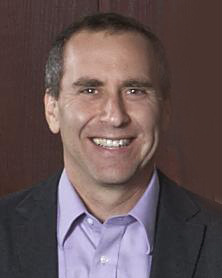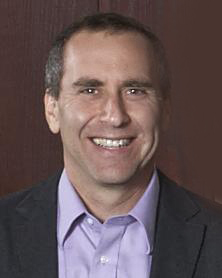 McGowan Institute for Regenerative Medicine affiliated faculty member Michael Boninger, MD, has been named UPMC's vice president for medical affairs for Community Provider Services. Currently, Dr. Boninger serves as director of the UPMC Rehabilitation Institute and professor and chair of the Department of Physical Medicine and Rehabilitation (PM&R) in the University of Pittsburgh School of Medicine. In his expanded role, Dr. Boninger will provide medical leadership and coordination for initiatives in post-acute and community-based services across the entire UPMC health system continuum.
UPMC Community Provider Services includes extensive operations in home health services, community-based rehabilitation therapies, post-acute skilled nursing, senior living, and non-hospital-based pharmacy programs among others. UPMC Community Provider Services subsidiaries include the largest home health agency and the largest physical and occupational therapy provider in western Pennsylvania. Dr. Boninger will assume his new role with UPMC on July 1.
"I believe part of the U.S. health care transformation will be expansion of the scope and importance of team-based care, and the leveraging of services in the home and community settings. UPMC has great strength in this area and I'm excited to join the amazing team working on innovative ways to keep people healthy in the community," said Dr. Boninger.
Dr. Boninger is the recipient of the 2016 Association of Academic Physiatrists Distinguished Academician Award and the first faculty member from Pitt's Department of PM&R to win the national award. Under his leadership, the department of PM&R consistently ranked in the top three in research funding from the National Institutes of Health.
The author of four U.S. patents, Dr. Boninger is recognized for his extensive research on spinal cord injury, and assistive technologies ranging from brain computer interfaces, to regenerative therapies, to wheelchairs. He also is director of Pitt's Model Center on Spinal Cord Injury and a member of the Institute of Medicine.
Dr. Boninger earned his medical degree at Ohio State University. He completed residencies at St. Joseph Mercy Hospital in Ann Arbor and the University of Michigan Medical Center, where he became the chief resident, physical medicine and rehabilitation. He came to the University of Pittsburgh when he won a postdoctoral fellowship in engineering and rehabilitation technology in 1994.
Congratulations, Dr. Boninger!
Illustration:  McGowan Institute for Regenerative Medicine.
---
Dr. Rory Cooper Receives Inaugural Marlin Mickle Outstanding Innovator Award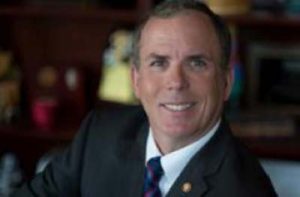 The University of Pittsburgh Innovation Institute awarded Rory Cooper, PhD, FISA & Paralyzed Veterans of America (PVA) Chair and Distinguished Professor of the Department of Rehabilitation Science & Technology, professor of Bioengineering, Physical Medicine and Rehabilitation, and Orthopedic Surgery at the University of Pittsburgh, Founding Director and VA Senior Research Career Scientist of the Human Engineering Research Laboratories (HERL, a VA Rehabilitation R&D Center of Excellence in partnership with Pitt), Co-Director of the NSF Quality of Life Technology Engineering Research Center (a joint effort between Pitt and Carnegie Mellon University), and McGowan Institute for Regenerative Medicine affiliated faculty member, with its inaugural Marlin Mickle Outstanding Innovator Award.
Dr. Cooper has been issued eight patents with more pending, and has had many of his technologies licensed. He has forged strong collaborations with entrepreneurial and industry partners to speed the path to commercialization for innovations emerging from HERL that help the elderly and disabled lead more independent and fulfilling lives. He also encourages his students to pursue hands-on experiential entrepreneurship training through the Innovation Institute.
Dr. Cooper, who is paralyzed from the waist down, conducts research on using cutting-edge technology to improve the mobility of people with disabilities. He has written two books and has 10 patents, with more pending.  Click here for a video honoring Dr. Cooper.
The Marlin Mickle Outstanding Innovator Award has been created to recognize a faculty member who exemplifies the passion and commitment to innovation and entrepreneurship of the late Dr. Marlin Mickle of the Swanson School of Engineering. Dr. Mickle was one of the most prolific innovators in the University's history and helped mentor many others.  Click here for a video tribute to Dr. Mickle.
Congratulations, Dr. Cooper!
---
Regenerative Medicine Podcast Update
The Regenerative Medicine Podcasts remain a popular web destination. Informative and entertaining, these are the most recent interviews:
#160 ––  Rudy Mazzocchi is the president and CEO of ELENZA, Inc. – a start-up that is developing the world's first electronic "AutoFocal" Intraocular Lens. Mr. Mazzocchi discusses his entrepreneural methods at commercializing new technologies.
Visit www.regenerativemedicinetoday.com to keep abreast of the new interviews.
---
PICTURE OF THE MONTH
The Picture of the Month is a compliment to the longstanding features Grant of the Month and Publication of the Month. Each of these features highlights the achievements of McGowan affiliated faculty and their trainees. As we have always welcomed suggestions for grants and publications, please also consider submitting images that can highlight your pioneering work.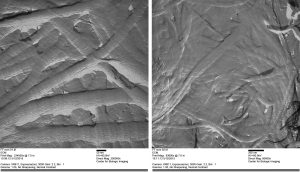 Platinum replica of collagen fibers from urinary bladder matrix.
---
PUBLICATION OF THE MONTH
Author:  Karangwa SA, Dutkowski P, Fontes P, Friend P, Guarrera JV, Markmann JF, Mergental H, Minor T, Quintini C, Selzner M, Uygun K, Watson CJ, Porte RJ.
Title: Machine Perfusion of Donor Livers for Transplantation: A Proposal for Standardized Nomenclature and Reporting Guidelines
Summary: With increasing demand for donor organs for transplantation, machine perfusion (MP) promises to be a beneficial alternative preservation method for donor livers, particularly those considered to be of suboptimal quality, also known as extended criteria donor livers. Over the last decade, numerous studies researching MP of donor livers have been published and incredible advances have been made in both experimental and clinical research in this area. With numerous research groups working on MP, various techniques are being explored, often applying different nomenclature. The objective of this review is to catalog the differences observed in the nomenclature used in the current literature to denote various MP techniques and the manner in which methodology is reported. From this analysis, we propose a standardization of nomenclature on liver MP to maximize consistency and to enable reliable comparison and meta-analyses of studies. In addition, we propose a standardized set of guidelines for reporting the methodology of future studies on liver MP that will facilitate comparison as well as clinical implementation of liver MP procedures.
Source:  Am J Transplant. 2016 Apr 29. [Epub ahead of print]
---
GRANT OF THE MONTH
PI: Rocky S. Tuan
Co-I: Peter Alexander and Riccardo Gottardi
Title: A Microphysiological 3D Organotypic Culture System for Studying Degradation and Repair of Composite Skeletal Tissues in a Microgravity Environment
Description: In search of medicinal treatments for bone loss, a 3D MPS will be used to test potential therapies related to osteoporosis and other musculoskeletal disorders. This specific MPS model for bone avoids the complexities found in animal modeling, which can be confounded by species-specific responses. The project will study this MPS in microgravity, which induces bone loss, to confirm the protective role of bisphosphonates (a class of drugs currently used to treat osteoporosis) for protection during long-term microgravity exposure. Musculoskeletal diseases (including arthritis, back pain, fracture, osteoporosis, sports trauma, and other ailments) affect more than 50% of adults in the US and nearly 75% of those age 65 and over. If effective, this study hopes to reduce the cost and expedite the process of identifying potential therapeutic compounds for the treatment of musculoskeletal disorders.
Source:  Center for the Advancement of Science in Space
Term: 4/30/16 – 12/31/17
Source:  $400,088