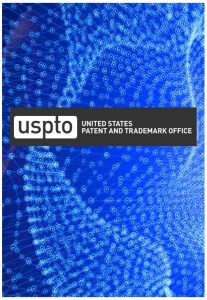 During the months of January and February 2023, the following patents were issued based on research work conducted by McGowan Institute for Regenerative Medicine affiliated faculty members. Their newly issued patents include:
Patent No. 11,548,939
Therapeutic Combinations Using IGF1R Pathway Inhibitors, And Methods to Predict Anti-IGF1R Therapeutic Efficacy
Adrian Lee; Steffi Oesterrich; Jennifer Xavier; Alison Nagle
Patent No. 11,559,612
Use of Self-Assembled Alkysilane Coatings for Drug Delivery Applications
Elia Beniash; Avinash Jagannath Patil
Patent No. 11,564,854
Wheelchair Pressure Ulcer Risk Management Coaching System and Methodology
Sathish Sundaram; Rory Cooper; Rosemarie Cooper; Garrett Grindle; Chengshiu Chung
Patent No. 11,575,127
High Capacity, Air-Stable, Structurally Isomorphous Lithium Alloy Multilayer Porous Foams
Prashant Kumta; Prashanth Hanumantha; Pavithra Shanthi; Moni Datta; Oleg Velikikhatnyi
Patent No. 11,576,887
Nitro-Oleic Acid Controlled Release Platform to Induce Regional Angiogenesis in Abdominal Wall Repair
Antonio D'Amore; Marco Fazzari; Bruce Freeman; William Wagner
Patent No. 11,583,613
Hydrogel Systems for Skeletal Interfacial Tissue Regeneration Applied to Epiphyseal Growth Plate Repair
Juan Taboas; Jingming Chen
Patent No. 11,591,564
Peptide Conjugated Hydrogel Substrate for the maintenance and Expansion of Human Pluripotent Stem Cells
Ipsita Banerjee; Prashant Kumta; Thomas Richardson
Patent No. 11,590,162
Biodegradable, Antioxidant, Thermally Responsive Injectable Hydrogel for Treatment of Ischemic Cardiomyopathy
William Wagner; Yang Zhu; Yasumoto Matsumura; Munugesan Velayutham
Patent No. 11,590,266
Biodegradable Iron-Containing Compositions, Methods of Preparing and Applications Thereof
Prashant Kumta; Oleg Velikokhatnyi; Moni Datta; Sung Jae Chung; Da-Tren Chou; Dae Ho Hong; Partha Sasha
Patent No. 11,589,906
Biodegradable, Magnesium-Containing Bone Screws, Methods for Their Preparation and Medical Applications Thereof
John Holmes; Alejandro Almarza; William Chung; Sarah Henderson
Patent No. 11,594,753
Cathodes and Electrolytes for Rechargeable Magnesium Batteries and Methods of Manufacture
Prashant Kumta; Partha Saha; Moni Datta; Ayyakkannu Manivannan
Congratulations on these successful developments!
Illustration:  U.S. Patent and Trademark Office logo.
Read more…
https://www.innovation.pitt.edu/2023/02/patents-january-2023/
https://www.innovation.pitt.edu/2023/03/patents-february-2023/