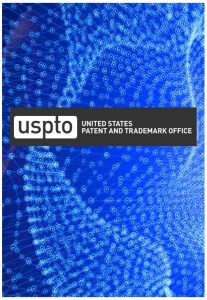 During the months of November and December 2022, the following patents were issued based on research work conducted by McGowan Institute for Regenerative Medicine affiliated faculty members. Their newly issued patents include:
Patent No. 11,484,515
Thermoresponsive Hydrogel Containing Polymer Microparticles for Controlled Drug Delivery to the Ear           
Morgan Fedorchak; Joel Schuman; Steven Little
Patent No. 11,504,286
Pneumatic Powered Mobility Devices
Hongwu Wang; Rory Cooper; Brandon Daveler; Benjamin Gebrosky; Garrett Grindle; Jonathan Pearlman; Urs Schneider; David Minzenmay
Patent No. 11,517,234
Electrode Systems, Devices and Methods
Xinyan Tracy Cui; Mingui Sun; Nicolas Alba
Patent No. 11,517,629
Methods of Treating Cells Containing Fusion Genes by Genomic Targeting
Yangping Yu; Jianhua Luo; Zhanghui Chen; George Michalopoulos; Joel Nelson; Chien-Cheng Tseng
Patent No. 11,529,318
Devices and Methods for Local Delivery of Tacrolimus or Derivatives Thereof
Kia Washington; William Wagner; Michael Steketee; Yolandi Van der Merwe; Xinzhu Gu
Patent No. 11,530,388
Methods of Engineering Human Induced Pluripotent Stem Cells
Alejandro Soto-Gutierrez; Tomoji Mashimo; Alexandra Collin Del Hortet; Jorge Lepe; Kazuki Takeishi; Yang Wang; Kan Handa; Eduardo Alvarez; Banimir Popovic
Patent No. 11,529,122
Methods and Apparatuses for Measuring Tissued Stiffness Changes Using Ultrasound Elasticity Imaging
Kang Kim; Jingping Xu; Jonathan Rubin
Congratulations on these successful developments!
Illustration:  U.S. Patent and Trademark Office logo.
Read more…
Innovation Institute News Release: November 2022