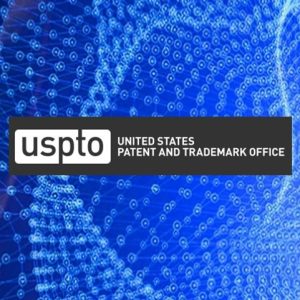 During the months of September and October 2022, the following patents were issued based on research work conducted by McGowan Institute for Regenerative Medicine affiliated faculty members. Their newly issued patents include:
Patent No. 11,433,241
Monitoring and Regulating Physiological States and Functions Via Sensory Neural Inputs to the Spinal Cord
Timothy Burns; Robert Gaunt; Douglas Weber
Patent No. 11,432,731
Novel Ultra-Low Profile Wireless Flow Sensors to Monitor Hemodynamic Alterations in the Vascular System
Young Jae Chun; Brian Jankowitz; Sung Kwon Cho; Yanfei Chen; Woon-Hong Yeo; Connor Howe; Yongkuk Lee
Patent No. 11,433,238
Treatment of Phantom Limb Pain and Diabetic Neuropathy Pain, and Increasing Prosthetic Control by Stimulation of Dorsal Rootlets and Lateral Spinal Cord
Lee Fisher; Douglas Weber; Robert Gaunt
Patent No. 11,445,946
Pedot/CNT Coated Neural Recording Probes for Measurement of Tonic and Phasic Dopamine
Ian Taylor; Xinyan Tracy Cui
Patent No. 11,458,224
Ovarian-Derived Hydrogels for Biomedical and Biotechnology Applications
Michael Buckenmeyer; Bryan Brown; Aleksandar Rajkovic; Yong-Hyun Shin
Patent No. 11,464,479
Method and Apparatus to Detect Lipid Contents in Tissues Using Ultrasound
Kang Kim; Ahmed Mahmoud; Debaditya Dutta
Patent No. 11,471,562
Cartilage Material Having Minimal Hypertrophy and Robust Integration Capacity, And Uses Therefore
Hang Lin; Rocky Tuan; Yanheng Yang
Patent No. D967101
Computing Pointing Device
Rory Cooper; Aaron Anderson; Garrett Grindle; Zachary Kitzmiller Anzelone
Patent number: 11478178
Electronic structures on swollen hydrogels
Christopher J. Bettinger, Haosheng Wu, Congcong Zhu
Patent number: 11472894
Enzyme-assisted ATRP procedures
Krzysztof Matyjaszewski, Alan Enciso Barros, Liye Fu, Alan J. Russell
Congratulations on these successful developments!
Illustration:  U.S. Patent and Trademark Office logo.
Read more…
Innovation Institute News Release: October 2022
Innovation Institute News Release: September 2022