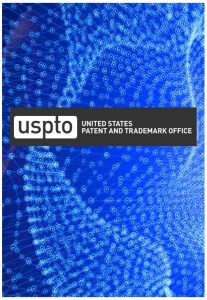 During the months of May-June-July 2022, the following patents were issued based on research work conducted by McGowan Institute for Regenerative Medicine affiliated faculty members. Their newly issued patents include:
U.S. Patent No. 11,376,349
Biodegradable Iron-Containing Compositions, Methods of Preparing and Applications Thereof
Prashant Kumta; Oleg Velikokhatnyi; Moni Datta; Sung Jae Chung; Da-Tren Chou; Dae Ho Hong; Partha Saha
U.S. Patent No. 11,384,400
Methods of Treating Cancers Containing Fusion Genes
Jianhua Luo; Zhangui Chen; Yanping Yu; George Michalopoulos; Joel Nelson
U.S. Patent No. 11,382,862
Gel for Treating Periocular and/or Orbital Pathologies and Conditions
Morgan Fedorchak; Jenny Yu; Michael Washington
U.S. Patent No. 11,389,566
Method and Composition for Treating Inflammatory Bowel Disease Without Colectomy
Timothy Keane Jr.; Stephen Badylak; Marc Ramer
U.S. Patent No. 11,389,569
Biodegradable, Porous, Thermally Responsive Injectable Hydrogel as Soft Tissue Defect Filler
William Wagner; Yang Zhu; Hongbin Jiang; Hideyoshi Sato; Stephen Badylak
U.S. Patent No. 11,395,853
Biomimetic Drug Delivery of an Immunomodulatory Agent for the Treatment of Ocular Conditions
Michelle Ratay; Andrew Glowacki; Morgan Fedorchak; Steven Little; Stephen Balmert
U.S. Patent No. 11,317,955
Magnesium Enhanced/Induced Bone Formation
Sayuri Smith; Andrew Brown; Amy Chaya; Charles Sfeir
U.S. Patent No. 11,318,103
Treating Soft Tissue Via Controlled Drug Release               
Peter Alexander; Riccardo Gottardi; Patrick Bianconi; Steven Little
U.S. Patent No. D950,690
Toilet Seat Wrap                    
Rory Cooper; Rosemarie Cooper
U.S. Patent No. 11,339,362
Organ Chip to Model Mammalian Joint
Hang Lin; Peter Alexander; Riccardo Gottardi; Rocky Tuan
U.S. Patent No. 11,338,017
Small Peptide Compositions and Uses Thereof
Cecelia Yates-Binder; Jesse Jaynes
U.S. Patent No. 11,338,077
Adjustable Liposuction Cannula
Peter Rubin; Arielle Richter; Kacey Marra; Stephen Holland; Jessica Huynh; Mark Gartner
U.S. Patent No. 11,338,058
Injectable Peripheral Nerve Specific Hydrogel
Bryan Brown; Jonathan Cheetham
U.S. Patent No. 11,337,799
Stentless Biopolymer Heart Valve Replacement Capable of Living Tissue Regeneration
Yasumoto Matsumura; William Wagner; Vinay Badhwar; Antonio D'Amore
U.S. Patent No. 11,317,852
Medical Device for Diagnosing Pressure Ulcers
Sanna Gaspard; Mel Siegel; Todd M. Przybycien; James F. Antaki; David M. Brienza; Mark B. Friedman
U.S. Patent No. 11,367,189
Method for Object Detection Using Hierarchical Deep Learning
Daniel Clymer; Jonathan Cagan; Philip LeDuc
U.S. Patent No. 11,406,736
Vascular Extracellular Matrix Hydrogel
Stephen Badylak; George Fercana Jr.; Thomas Gleason; Julie Phillippi
Congratulations on these successful developments!
Illustration:  U.S. Patent and Trademark Office logo.
Read more…
Innovation Institute News Release 1
Innovation Institute News Release 2