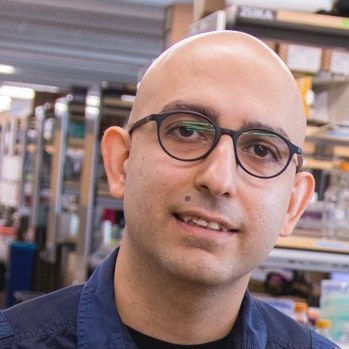 The McGowan Institute for Regenerative Medicine welcomes new affiliated faculty member Mo Ebrahimkhani, MD.
Dr. Ebrahimkhani is an Associate Professor in the Department of Pathology, School of Medicine, University of Pittsburgh.  He is also a member of the Division of Experimental Pathology and the Pittsburgh Liver Research Center. Prior to his current position he was an assistant professor in the School of Biological and Health Systems Engineering at Arizona State University and adjunct faculty of medicine at Mayo Clinic. He performed his Postdoctoral training at the Department of Biological Engineering in Massachusetts Institute of Technology.
Dr. Ebrahimkhani directs The Laboratory for Synthetic Biology and Regenerative Medicine. His lab research combines systems and synthetic biology-based approaches to program development of induced pluripotent stem cells across the developmental trajectories and towards human designer liver organoids and hematopoietic niches. This approach will open novel opportunities for next generation genomically engineered human tissues, personalized disease modeling and more effective regenerative therapies. His vision is to advance regenerative medicine through integrating systems and synthetic biology.  More information about Dr. Ebrahimkhani's research interests can be found here.
Welcome!!