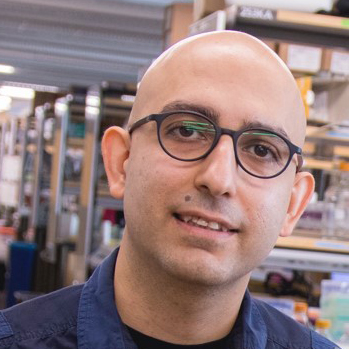 Pitt researchers have been awarded a portion of a $2.1 million grant for Pennsylvania universities from the Charles E. Kaufman Foundation. The foundation, established by chemical engineer and entrepreneur Charles E. Kaufman, supports fundamental scientific research in chemistry, biology, and physics at institutions throughout the commonwealth.
New Initiatives Research Grants, which carry an award of $300,000 over two years, are designed to encourage investigators with strong research records to establish interdisciplinary collaborations requiring expertise beyond a single researcher. Pitt recipients Nathan Lord, PhD, and Mo Ebrahimkhani, MD, will explore the elaborate language of signals used by human embryos and seek to decode the molecular language that enables embryos to control organ development in their project titled, "Spatially guided morphogenesis in human liver organoids." This language tells each cell when and where to divide, migrate and differentiate, and this research seeks to systematically decode the molecular language that enables embryos to control organ development.
Dr. Lord is an assistant professor in the Department of Computational and Systems Biology in the School of Medicine, and Dr. Ebrahimkhani is an associate professor in the Department of Pathology, a member of the Pittsburgh Liver Research Center, and an affiliated faculty member of the McGowan Institute for Regenerative Medicine.
The foundation advisory board reviewed 121 inquiries from scientists at 23 colleges and universities. The latest awards will support research at the University of Pittsburgh, Bryn Mawr College, Bucknell University, Carnegie Mellon University, Drexel University, Haverford College, Pennsylvania State University, Swarthmore College, and Washington and Jefferson College.
Congratulations, Dr. Ebrahimkhani and Dr. Lord!
Read more…
Pittsburgh Foundation News Release
University of Pittsburgh Liver Research Center