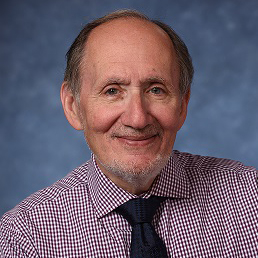 After receiving his BA in Physics from Brandeis University in 1969, McGowan Institute for Regenerative Medicine faculty member Harvey Borovetz, PhD, went on to earn an MS and a PhD degree, both in bioengineering, from Carnegie Mellon University in 1973 and 1976, respectively. Today, he is a Distinguished Professor and former Chair (2002-2013) in the Department of Bioengineering, Swanson School of Engineering at the University of Pittsburgh; the Robert L. Hardesty Professor in the Department of Surgery, University of Pittsburgh School of Medicine; a Professor of Chemical and Petroleum Engineering; a Professor in the Clinical and Translational Science Institute; and a University Honors College Faculty Fellow. Dr. Borovetz's current research interests focus on the design and clinical utilization of cardiovascular organ replacements for both adult and pediatric patients.
Since 1986, Dr. Borovetz has served as the academic liaison for the University's Clinical Bioengineering Program in Mechanical Circulatory Support. This program supports patients who are implanted with a left ventricular assist device, or bi-ventricular assist devices, as a bridge to cardiac transplantation or destination therapy. This work in mechanical circulatory support follows Dr. Borovetz's early efforts in which he helped cardiac surgeons apply extracorporeal membrane oxygenation (ECMO) to treat successfully a large series of neonates in respiratory distress.
Bartley Griffith, MD, is the Thomas E. and Alice Marie Hales Distinguished Professor in Transplant Surgery at University of Maryland (UM) School of Medicine and Director of the Cardiac Transplant Program at the UM Medical Center. Prior to this appointment, Dr. Griffith served as the chief of cardiothoracic surgery at the University of Pittsburgh School of Medicine. He was also the founder of The McGowan Center for Artificial Organ Development which was established in 1992 from a $1 million donation from William G. McGowan, founder and chairman of MCI Communications. The McGowan Institute for Regenerative Medicine was formed in 2001 by consolidating the artificial organ and medical device research of the faculty affiliated with the McGowan Center with research related to tissue engineering and cell-based therapies. The McGowan Institute works on tissue and organ insufficiency through tissue engineering, cell-based therapies, and medical devices and artificial organs, with an emphasis on translating the research findings of McGowan Institute affiliated faculty into clinical use.
Dr. Borovetz, recently spoke with Regenerative Medicine Today host John Murphy, McGowan Institute Executive Director, about Pitt's history of cardiovascular devices and its current heart therapies and technologies. Some of what they talked about includes:
History of mechanical circulatory support
Co-development of the Heartmate II (now manufactured by Abbott)
Pulsatile vs rotary blood pumps and the miniaturization of blood pump device support peripherals
Recovery/rehabilitation of sick hearts without the need for cardiac transplantation
Listen to their conversation here.
Read more…
McGowan Institute for Regenerative Medicine In the News: Throwback 1985: First Artificial Heart Used in Pittsburgh