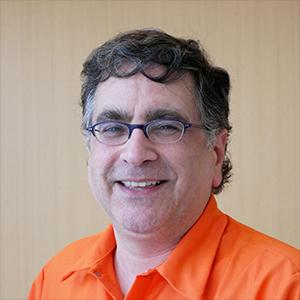 Cornell's University College of Engineering has announced the winners of its annual Scale-Up and Prototyping Awards, which give teams of engineering faculty and students up to $40,000 to commercialize startup technologies that might otherwise have trouble obtaining funding.  McGowan Institute for Regenerative Medicine affiliated faculty member James Antaki, PhD, Susan K. McAdam Professor of Heart Assist Technology in the Meinig School of Biomedical Engineering at Cornell, had a winning project:  Heart-Recovery Device for Infants and Young Children.
Heart-assist pumps, also known as ventricular assist devices (VADs), are now the standard of care for treating adults with severe heart failure. They have saved tens of thousands of adults, but no suitable VADs exist to treat infants and young children with congenital or acquired cardiac defects.
Existing heart-assist systems approved for children in the U.S. were designed nearly three decades ago, and control units for such systems weigh more than 400 pounds, meaning pediatric patients are almost exclusively confined to high-dependency hospital wards.
Dr. Antaki and his colleagues have been working for more than 10 years on PediaFlow, a miniature heart-assist pump for infants and young children. Since children have a greater chance of cardiac recovery compared to adults, implantation of a VAD can potentially rehabilitate a child's heart back to health.
The team's goal is to develop a prototype of a PediaFlow control unit that incorporates this recovery feature. The project will focus on the design and usability of the prototype, which the researchers hope will lead to future clinical studies with children.
In October 2018, the Journal of Thoracic and Cardiovascular Surgery published the research report, "Preclinical performance of a pediatric mechanical circulatory support device: The PediaFlow ventricular assist device."  Other McGowan Institute affiliated faculty members involved in this work include:  Peter Wearden, MD, PhD; Ergin Kocyildirum, MD; Patrick Callahan, MD; Marina Kameneva, PhD; William Wagner, PhD; and Harvey Borovetz, PhD.
The Scale-Up and Prototyping Awards at Cornell, now in their third year, allow the winning teams to work closely with members of the college's Scientific Advisory Committee to identify potential markets and build a business case for their technology. The process also helps researchers prepare for subsequent investments to further their work.
Congratulations, Dr. Antaki!
Read more…