Use of TissuGlu® Surgical Adhesive in abdominoplasty procedures. –Cohera Medical, Inc.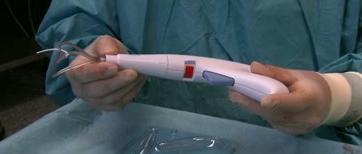 Several years ago, McGowan Institute for Regenerative Medicine faculty member Eric Beckman, PhD, George M. Bevier Professor of Engineering in the University of Pittsburgh Department of Chemical and Petroleum Engineering, and Michael Buckley, MD, oral and maxillofacial surgeon, invented a novel medical adhesive technology. The new adhesive—now known as TissuGlu®—was designed to meet a market demand for a strong, safe tissue adhesive to improve the wound closure process. The product positions tissues for optimal healing while minimizing fluid accumulation. To move the University of Pittsburgh-developed technology towards clinical use, Cohera Medical, Inc. was formed, and the intellectual property was licensed by the University to Cohera.
In August 2014, TissuGlu® received a positive recommendation from a U.S. Food and Drug Administration panel for the approximation of tissue layers where subcutaneous dead space exists between tissue planes in large flap surgical procedures such as abdominoplasty. If approved, TissuGlu® will be the first internal surgical adhesive of its kind approved for large flap surgeries in the United States.
TissuGlu® is designed to meet surgeons' needs for a strong, biocompatible, and easy-to-use surgical adhesive. The clinical data supports the safety and effectiveness of TissuGlu® as an alternative to the use of closed suction drains in large flap procedures, reducing the number of post-operative invasive treatments and improving the patient recovery process.
"Today's positive [FDA] Panel outcome is one of the final, and most critical, milestones towards the commercialization of TissuGlu® in the U.S., and is the result of a coordinated and collaborative effort by the Cohera Medical team," said Patrick Daly, Cohera Medical president and CEO. "We are very pleased with the outcome of today's meeting and will continue to work with the FDA to make TissuGlu® available to surgeons and patients throughout the United States."
Illustration: Use of TissuGlu® Surgical Adhesive in abdominoplasty procedures. –Cohera Medical, Inc.
---
ANNOUNCEMENTS
Sue Gin (McGowan) Passed Away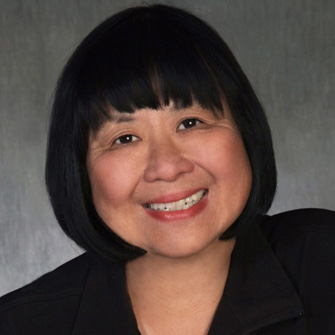 It is with sadness that we bring you news of the passing of Sue Gin (McGowan). Sue Gin passed away last Friday morning in Chicago after suffering a stroke earlier in the week. I have posted below some links from the Chicago media that provide some brief biographical information on Sue Gin. Her life story is an interesting one and speaks to her drive, spirit, and ultimately to the positive impact that she had on so many people.
After the passing of her husband, William McGowan, in 1992, Sue Gin played a major role in supporting the growth of the McGowan Institute, particularly as the head of the McGowan Charitable Fund board. Sue Gin was a regular visitor to the Institute and we just had the opportunity to host her in Pittsburgh several weeks ago. She was passionate about seeing the impact of our work on individual's lives and encouraging our efforts. We will miss her.
---
Call for Letters of Intent for the Coulter Program at Pitt

The Wallace H. Coulter Translational Research Partners II Program at the University of Pittsburgh funds translational research projects in healthcare, with the goal of accelerating the introduction of new technologies into patient care. The program offers approximately $100,000 investments for later-stage device, diagnostic, drug, and drug delivery projects that are ready to be commercialized into the market. The program is now accepting the 1 page Letter of Intent until the deadline of Monday, November 3, 2014.
For more information, including the full Request For Proposals, visit: www.engineering.pitt.edu/coulter.
---
RESOURCES AT THE MCGOWAN INSTITUTE
October Special at the Histology Lab
S100 is normally present in cells derived from the neural crest (Neural crest cells are a transient, multipotent, migratory cell population unique to vertebrates that gives rise to a diverse cell lineage including melanocytes, craniofacial cartilage and bone, smooth muscle, peripheral and enteric* neurons and glia), chondrocytes, adipocytes, myoepithelial cells, macrophages, Langerhans cells, dendritic cells, and keratinocytes. It may be present in some breast epithelial cells.
* The enteric nervous system (ENS) or intrinsic nervous system is one of the main divisions of the nervous system and consists of a mesh-like system of neurons that governs the function of the gastrointestinal system.
Several members of the S-100 protein family are useful as markers for certain tumors and epidermal differentiation. It can be found in melanomas, 100% of schwannomas, 100% of neurofibromas (weaker than schwannomas), 50% of malignant peripheral nerve sheath tumors (may be weak and/or focal), paraganglioma stromal cells, histiocytoma and clear cell sarcomas. Further, S100 proteins are markers for inflammatory diseases and can mediate inflammation and act as antimicrobials.

The Histology Lab at The McGowan Instutite offers competitive pricing for IHC staining, including "working up" new protocols for Paraffin and Frozen sections. We have S100 already up and running and will waive the work up fee for the month of October! Bring your slides, blocks, frozen or fixed tissue to the histology lab for S100 staining. You are guaranteed beautiful results.
Contact Lori at the McGowan Core Histology Lab and ask about our staining specials. Email perezl@upmc.edu or call 412-624-5265.
As always, you will receive the highest quality histology in the quickest turn-around time.
Did you know the more samples you submit to the histology lab the less you pay per sample? Contact Lori to find out how!
---
SCIENTIFIC ADVANCES
Older Adults with Depression and Mild Cognitive Impairment Are More
People who develop depression and mild cognitive impairment (MCI) after age 65 are more likely to have biological and brain imaging markers that reflect a greater vulnerability for accelerated brain aging, according to a study conducted by McGowan Institute for Regenerative Medicine affiliated faculty member Michael Lotze, MD (Professor of Surgery and Bioengineering; Vice Chair of Research within the Department of Surgery; Assistant Vice Chancellor in the six schools of the Health Sciences at Pitt; and Director of Strategic Partnerships within the University of Pittsburgh Cancer Institute as well as the Catalyst Program within the recently funded Clinical and Translational Research Institute), and researchers at the University of Pittsburgh School of Medicine. The findings were published online in Molecular Psychiatry.
Older adults with major depression have double the risk of developing dementia in the future compared with those who have never had the mood disorder, said senior investigator Meryl A. Butters, PhD, associate professor of psychiatry, Pitt School of Medicine. But there's no clear explanation for why a treatable mood disorder like depression leads to increased risk for dementia, a progressive brain disease. Until now, most studies have examined only one or two biomarkers to get at this question.
"Our study represents a significant advance because it provides a more comprehensive and integrated view of the neurobiological changes related to mild cognitive impairment in late-life," she said. "Better understanding of the neurobiology of cognitive impairment in depression can provide new targets for developing more specific treatments, not only for its prevention and treatment, but also for its down-stream negative outcomes, including the development of dementia and related disorders."
The team collected blood samples from 80 older adults in remission after being treated for major depression, 36 of whom had MCI and 44 with normal cognitive function. Their blood was tested for 242 proteins involved in biologic pathways associated with cancer, cardiovascular diseases, and metabolic disorders as well as psychiatric and neurodegenerative disorders. The researchers also performed PET and MRI brain scans on the participants to look for indicators of cerebrovascular disease, brain atrophy or shrinkage, and beta-amyloid, which is the protein that makes up the brain plaques associated with Alzheimer's disease.
The MCI group was more likely to have differences in the biologic activity of 24 proteins that are involved in the regulation of immune and inflammatory pathways, intracellular signaling, cell survival, and protein and lipid balance.
Brain scans revealed a greater propensity for cerebrovascular disease – for example, small strokes – in the MCI group, but there was no difference in the amount of beta-amyloid deposition.
"If you take these results altogether, they suggest that people with depression and cognitive impairment may be more vulnerable to accelerated brain aging, which in turn puts them at risk for developing dementia," Dr. Butters said. "Ultimately, if we can understand what happens in the brain when people are depressed and suffer cognitive impairment, we can then develop strategies to slow or perhaps stop the impairment from progressing to dementia."
Next steps include assessing the protein panel in older people with normal cognitive function who have not experienced depression.
---
Study Findings Could Lead to Improved Treatments for Stroke, Other Brain Injuries
Learning a new skill is easier when it is related to ability that we already possess. For example, a trained pianist might learn a new melody more easily than learning how to hit a tennis serve. Neural engineers from the Center for the Neural Basis of Cognition (CNBC)—a joint program between the University of Pittsburgh and Carnegie Mellon University—have discovered a fundamental constraint in the brain that may explain why this happens. McGowan Institute for Regenerative Medicine faculty member Elizabeth Tyler-Kabara, MD, PhD, an assistant professor in the Departments of Neurological Surgery, Bioengineering, and Physical Medicine and Rehabilitation at the University of Pittsburgh, the director of the Spasticity and Movement Disorder Program at Children's Hospital of Pittsburgh of UPMC, and the director of the Surgical Epilepsy Program in the Department of Neurological Surgery, is a co-author of the study.
Published as the cover story in a recent issue of Nature, the researchers found for the first time that there are constraints on how adaptable the brain is during learning and that these constraints are the key determinant for whether a new skill will be easy or difficult to learn. Understanding the ways in which the brain's activity can be "flexed" during learning could eventually be used to develop better treatments for stroke and other brain injuries.
Lead author Patrick T. Sadtler, a PhD candidate in Pitt's Department of Bioengineering, compared the study's findings to cooking. "Suppose you have flour, sugar, baking soda, eggs, salt, and milk. You can combine them to make different items—bread, pancakes, and cookies—but it would be difficult to make hamburger patties with the existing ingredients," Mr. Sadtler said. "We found that the brain works in a similar way during learning. We found that subjects were able to more readily recombine familiar activity patterns in new ways relative to creating entirely novel patterns."
For the study, the research team trained animals to use a brain-computer interface (BCI), similar to ones that have shown recent promise in clinical trials for assisting tetraplegics and amputees. The researchers recorded neural activity in the motor cortex and directed the recordings into a computer, which translated the activity into movement of a cursor on the computer screen. This technique allowed the team to specify the activity patterns that would move the cursor. The subjects' goal was to move the cursor to targets on the screen, which required them to generate the patterns of neural activity that the experimenters had requested. If the subjects could move the cursor well, that meant that they had learned to generate the neural activity pattern that the researchers had specified.
The researchers found that their subjects learned to generate some neural activity patterns more easily than others, since they only sometimes achieved accurate cursor movements. The harder-to-learn patterns were different from any of the pre-existing patterns, whereas the easier-to-learn patterns were combinations of pre-existing brain patterns. Because the existing brain patterns likely reflect how the neurons are interconnected, the results suggest that the connectivity among neurons shapes learning.
"We wanted to study how the brain changes its activity when you learn and also how its activity cannot change. Cognitive flexibility has a limit—and we wanted to find out what that limit looks like in terms of neurons," said Aaron P. Batista, PhD, assistant professor of bioengineering at Pitt and co-principal investigator on the study with Byron M. Yu, PhD, assistant professor of electrical and computer engineering and biomedical engineering at Carnegie Mellon. Dr. Yu believes this work demonstrates the utility of BCI for basic scientific studies that will eventually impact people's lives.
"These findings could be the basis for novel rehabilitation procedures for the many neural disorders that are characterized by improper neural activity," Dr. Yu said. "Restoring function might require a person to generate a new pattern of neural activity. We could use techniques similar to what were used in this study to coach patients to generate proper neural activity."
---
From Stem Cells, New Roots
As reported by Niki Kapsambelis of Pittsburgh Magazine, around the country, dental schools and practitioners are crafting new techniques that treat not only teeth but also a host of other problems from the patient's neck up. One example is using stem cells to repair the root of a tooth.
A true measure of how far the root canal has evolved is a procedure that is being perfected at West Virginia University and the University of Pittsburgh School of Dental Medicine, among other institutions. Using a method called revascularization, dentists are bringing new life to dead permanent teeth by stimulating the rich supply of stem cells that live in a tooth's root, particularly in the teeth of children.
At Pitt, endodontic residents have performed the procedure on 48 cases with an enviable 100-percent success rate, according to McGowan Institute for Regenerative Medicine affiliated faculty member Herbert Ray, DMD, Assistant Professor of Endodontics and Director of Pitt's School of Dental Medicine's Graduate Endodontic Residency Program.
Based on that track record, the next step has been exploring techniques for stimulating root regrowth in adult teeth. One method involves removing the dead nerve, sterilizing the resulting hollow space, and introducing collagen and specially treated stem cells to regenerate the nerve. Today, the space is filled with a rubber-like material; in the future, it instead will contain regrown human nerve tissue.
Pitt's research focuses on stimulating or attracting stem cells from surrounding tissues while the tooth is still in the patient's mouth. The shift from cleaning and filling infected roots to regenerating a new blood supply to the pulp likely will be the norm at dental practices within the next 2 decades.
Dr. Ray says he does not believe root canals would disappear completely; he points out that healing the tooth is better than repairing it.
"All restorations have a limited life span," he explains. "Dental fillings are like tires on a car — they wear out."
---
Dr. Ipsita Banerjee Receives NSF Grant
McGowan Institute for Regenerative Medicine affiliated faculty member Ipsita Banerjee, PhD, Assistant Professor in the Department of Chemical and Petroleum Engineering at the University of Pittsburgh, has been awarded a National Science Foundation (NSF) Early-Concept Grants for Exploratory Research (EAGER) grant entitled: "Systems Analysis of Signaling Pathway towards Robust Differentiation." This award is for 1 year at $100,000.
The topic of Dr. Banerjee's EAGER proposal is to develop a quantitative and predictive representation of a critical signal transduction pathway driving stem cell differentiation. The rationale for the proposed work is that once it is known how a signal is transduced and uncertainty is propagated during differentiation, it will be possible to design targeted interventions to achieve homogenous and efficient differentiation. The proposed approach seeks to shift the way stem cell differentiation is studied to date, by adopting an integrated multi-level approach connecting single-cell level experiments with cell population dynamics through a quantitative modeling approach utilizing systems analysis tools. The predictive platform to be developed in this project will inform the design of targeted interventions for efficient and homogenous differentiation of stem cells, thereby bringing stem cells a step closer to realizing their transformative potential. The aforementioned platform will allow all stem cell researchers to perform in-silico trial experiments before designing wet lab experiments, thereby expediting discovery of novel protocols for stem cell differentiation.
All NSF programs encourage and support potentially transformative research proposals. One special mechanism is the EAGER program, a funding mechanism that can be used to support exploratory work in its early stages on untested but potentially transformative research ideas or approaches. This work could be considered especially "high risk/high payoff" in the sense that it involves radically different approaches, applies new expertise, or engages novel disciplinary or interdisciplinary perspectives.
---
Pitt/Industry Partnership Helps Students Develop Ideas and Products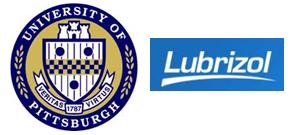 Thanks to a new four-year, $1.2 million partnership between the University of Pittsburgh's Department of Chemical and Petroleum Engineering and The Lubrizol Corporation, promising Pitt engineering students will have a chance to learn about industry needs and have a chance to develop ideas and products in the new Lubrizol Innovation Laboratory.
"Half of these funds will be dedicated to an extremely progressive educational initiative for our students, literally and physically enabling them to turn their ideas into reality," says McGowan Institute for Regenerative Medicine faculty member Steven Little, PhD, Chairman of the Department of Chemical and Petroleum Engineering in the Swanson School of Engineering and Associate Professor and CNG Faculty Fellow in the Departments of Chemical and Petroleum Engineering, Bioengineering, Immunology, and Ophthalmology, and a lead player in cementing the relationship with Lubrizol.
"Overall, this is the largest, broadest reaching relationship between a company and the department in at least three decades," Dr. Little continues, "and it is the culmination of a commitment we made several years ago to develop such a strategic alliance."
Dr. Little says that the National Academy of Engineering has long been recommending that engineering educators find a way to encourage entrepreneurship and risk-taking among students. But, he says, that's a difficult tactic to integrate into the curriculum. Having Lubrizol as a corporate partner will enable students to focus on innovating and creating new products, allowing them to explore real-world applications through their work," Dr. Little explains.
"Now, instead of waiting until their senior year to work on developing a product for a customer, they'll do it in their sophomore year and follow it all the way through," he says.
Cliff Kowall, MS, MBA, technical fellow of process development at Lubrizol and adjunct instructor at Pitt, led the alliance from Lubrizol's end. "For about a year I've invested a great deal of time at Pitt, getting to know the leadership, faculty, students, and the curriculum," he says. "I've found that Pitt and Lubrizol have had direct alignment around this project from the very beginning. We share a similar vision for the alliance, which is to have a mutually beneficial relationship which is fundamentally collaborative."
Gerald D. Holder, PhD, U.S. Steel Dean of Engineering at Pitt, praised the cooperation between the University and Lubrizol and is excited about the opportunities being presented to University students. "As the engineering profession evolves and more employers are looking for more diverse skills from future engineers, it's partnerships with corporations like Lubrizol that will help to give our students a greater advantage in the job market," he says. "Of course, developing distinctive initiatives such as this also requires innovation on the part of academia and industry. Steve and Cliff, as well as the senior leadership at Lubrizol, are to be commended for shepherding this concept to fruition for the benefit of our students."
Commenting further on the alliance, Bob Graf, PhD, corporate vice president of research and development at Lubrizol said, "As an organization focused on inspiring innovation, our new relationship with the University of Pittsburgh provides the capability for both of our entities to leverage each other's experience and expertise. We are extremely excited about the opportunities this partnership will provide and we look forward to a strong alliance over the years."
According to Dr. Little, students will be able to access the program as a sophomore-declared chemical and petroleum engineering major. "Students will take a course to learn about chemical engineered products and processes, also learning about customer needs and how corporations respond to them," he says.
Illustration: University of Pittsburgh and The Lubrizol Corporation.
---
AWARDS AND RECOGNITIONS
McGowan Institute Faculty Honors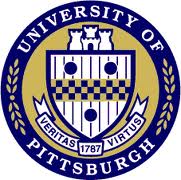 McGowan Institute for Regenerative Medicine congratulates the following affiliated faculty members! University of Pittsburgh Provost Patricia Beeson recently named each (in alphabetical order) as a Distinguished Professor:
Clifford Brubaker, PhD, health and rehabilitation sciences
Joel Schuman, MD, ophthalmology
Andrew Schwartz, PhD, neurobiology
Rocky Tuan, PhD, orthopaedic surgery
Simon Watkins, PhD, cell biology
The appointment of a faculty member to a Distinguished Professorship at the University of Pittsburgh constitutes the highest honor that the University can accord a member of the professorate. Designation as Distinguished Professor recognizes extraordinary, internationally-recognized, scholarly attainment in an individual discipline or field. These individuals are expected to make special contributions to the intellectual advancement of their home departments and schools, as well as to the institution as a whole.
---
Dr. Steven Little Named One of Pittsburgh's 40 Under 40
Each year, Pittsburgh Magazine and the Pittsburgh Urban Magnet Project (PUMP) sponsor the 40 Under 40 Program with the goal of recognizing 40 people under the age of 40 who are committed to shaping our region and making it a better place for everyone to live, work, and play. This year, McGowan Institute for Regenerative Medicine faculty member Steven Little, PhD, was selected from a nomination pool of more than 225 candidates. Dr. Little and fellow honorees were chosen by an independent panel of judges, comprised of former winners, business professionals, and civic leaders. Winners were chosen based on their passion, commitment, visibility, diversity, and overall impact on the region. Dr. Little was recognized not only for his passion as a teacher, researcher, and entrepreneur, but also for his volunteerism with the nonprofit, EduNations, and its work in Sierra Leone. He also was the only engineer to be recognized.
At the University of Pittsburgh, Dr. Little is the Chairman of the Department of Chemical and Petroleum Engineering and is an Associate Professor and CNG Faculty Fellow in the Departments of Chemical and Petroleum Engineering, Bioengineering, Immunology, and Ophthalmology. Dr. Little joined the McGowan Institute in 2006 after receiving his PhD from the Massachusetts Institute of Technology.
Researchers in Dr. Little's Lab focus upon therapies that are biomimetic in that they replicate the biological function and interactions of living entities using synthetic systems. The areas of study include bioengineering, chemistry, chemical engineering, ophthalmology, and immunology. The health issues addressed include autoimmune disease, battlefield wounds, cancer, HIV, ocular diseases, and transplantation. Some of the ongoing research projects in the lab include: Mimicking Biological Structure and Behavior Using Polymeric Release Systems and Carbon Nanotubes, Treatments for Periodontitis that Restore Immunological Homeostasis, Sequential Delivery of Growth Factors for Regeneration of Tissues, and Thermo-gelling Eye Drops for the Delivery of Ophthalmic Therapies. Dr. Little currently has 10 provisional, 2 pending, and 5 issued patents.
The 40 Under 40 Program awards presentation will be held the evening of October 24, 2014, at the Wyndham Grand Pittsburgh. Pittsburgh Magazine will also identify all winners in a feature story.
Congratulations, Dr. Little!
---
Dr. Kathryn Whitehead Receives MIT Honor
McGowan Institute for Regenerative Medicine affiliated faculty member Kathryn Whitehead, PhD, assistant professor of chemical and biomedical engineering, Carnegie Mellon University, was named by Massachusetts Institute of Technology (MIT) Technology Review as one of the 35 Innovators Under 35 for 2014. Dr. Whitehead was listed as a pioneer doing fundamental work that will spawn future innovations.
After Technology Review editors pared the roughly 500 nominees to 80 finalists, outside judges rated the originality and impact, or potential impact, of their work; those scores guided the editors as they crafted this year's list. Dr. Whitehead's nominator, Patrick Doyle, writes:
While still working on her PhD in chemical engineering at the University of California, Santa Barbara, Dr. Kathryn Whitehead created small experimental patches that, when swallowed, adhere to the intestine to deliver insulin. It is a promising alternative to the frequent painful insulin shots that people with diabetes typically need.
More recently, Dr. Whitehead has been focusing on small interfering RNA (siRNA), which can be used to target and shut off gene expression. These molecules have enormous potential for treating cancers and genetic disorders, but it's difficult to deliver them to the appropriate cells. Though embedding siRNA in a protective nanoparticle seems like a promising approach, researchers have had difficulty finding nanoparticles that can both navigate to the desired tissue and deliver the molecule across the cell wall.
Instead of trying to make educated guesses at particles that might work, as others in the field were doing, Dr. Whitehead has systematically tested thousands. While working as a postdoc at MIT's Koch Institute for Integrative Cancer Research, she screened thousands of potential nanoparticles, zeroing in on the handful with the best results. Four biotech companies have since licensed Whitehead's patents in RNA delivery materials.
Now, as an assistant professor of chemical and biomedical engineering at Carnegie Mellon University in Pittsburgh, she is busy analyzing the next batch of nanoparticles and siRNA she'd like to test for various treatments, including some that target lymphoma tumors. Despite her remarkable achievements, she has not had any real "eureka moments" in her lab, she says. "Perseverance is the major theme."
Congratulations, Dr. Whitehead!
---
NVWG: Where Heroes Make History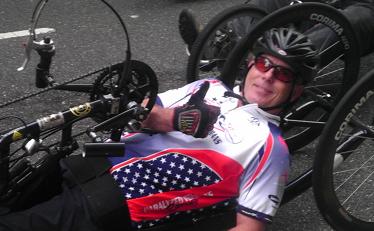 Each year more than 500 novice and experienced athletes meet for a week of archery, swimming, weightlifting, basketball, quad rugby, and more. It's the National Veterans Wheelchair Games (NVWG), the largest annual wheelchair sports competition of its kind in the world. The 34th National Veterans Wheelchair Games were held in Philadelphia, Pennsylvania, August 12-17, 2014. This year's theme was "Where Heroes Make History."
McGowan Institute for Regenerative Medicine affiliated faculty member Rory Cooper, PhD, FISA/PVA Endowed Chair and a Distinguished Professor of the Department of Rehabilitation Science and Technology, School of Health and Rehabilitation Sciences, University of Pittsburgh (with secondary appointments in the Departments of Orthopaedic Surgery and of Mechanical Engineering and Bioengineering), the Center Director at the Center of Excellence for Wheelchair and Related Technology, VA Rehabilitation Research & Development Center, a Senior Research Career Scientist at the VA Rehabilitation Research and Development Service, U.S. Department of Veterans Affairs, and a Professor in the Robotics Institute, School of Computer Science, Carnegie Mellon University, is a regular participant in the Games. This year he won gold in the 100-m and 200-m wheelchair race, slalom (obstacle course), table-tennis, and in the 75-m medley swim and 50-m breast-stroke swim. He earned silver in the 10-k hand-cycle race (see photo) and in the 50-m backstroke, 50-m freestyle, and 100-m freestyle—all swimming.
Also during the Games, the University of Pittsburgh Human Engineering Research Laboratories (HERL) research went very well, too. The researchers received very helpful feedback on the three new technologies that we were having the participants evaluate.
Throughout the week, veterans realize their abilities and potential while enjoying the spirit of healthy activity and fellowship. The Department of Veterans Affairs and Paralyzed Veterans of America have co-presented the Games since 1985 with additional support from numerous corporate and community sponsors. Next year's Games will be held in Dallas, Texas, June 21-26, 2015.
---
Regenerative Medicine Podcast Update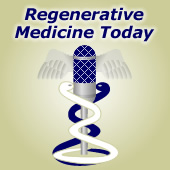 The Regenerative Medicine Podcasts remain a popular web destination. Informative and entertaining, these are the most recent interviews:
#139 – Drs. Clifford Brubaker, Yoram Vodovotz, and Katherine Verdolini Abbott – Dr. Brubaker is the Dean and Professor of the School of Health and Rehabilitation Science at the University of Pittsburgh and a Professor of Neurological Surgery, Pitt's School of Medicine, and a Professor in the Clinical and Translational Science Institute; Dr. Vodovotz is the Director of the Center for Inflammation and Regenerative Modeling at the McGowan Institute and a Professor in the Department of Surgery with secondary appointments in the Department of Computational & Systems Biology, the Department of Bioengineering, the Department of Immunology, the Department of Communication Science and Disorders , and the Clinical and Translational Science Institute; and Dr. Verdolini Abbott is a Professor of Communication Science and Disorders and a Professor of Otolaryngology in the School of Health and Rehabilitation Disorders. They discuss their work in inflammation and computational modeling.
Visit www.regenerativemedicinetoday.com to keep abreast of the new interviews.
---
Picture of the Month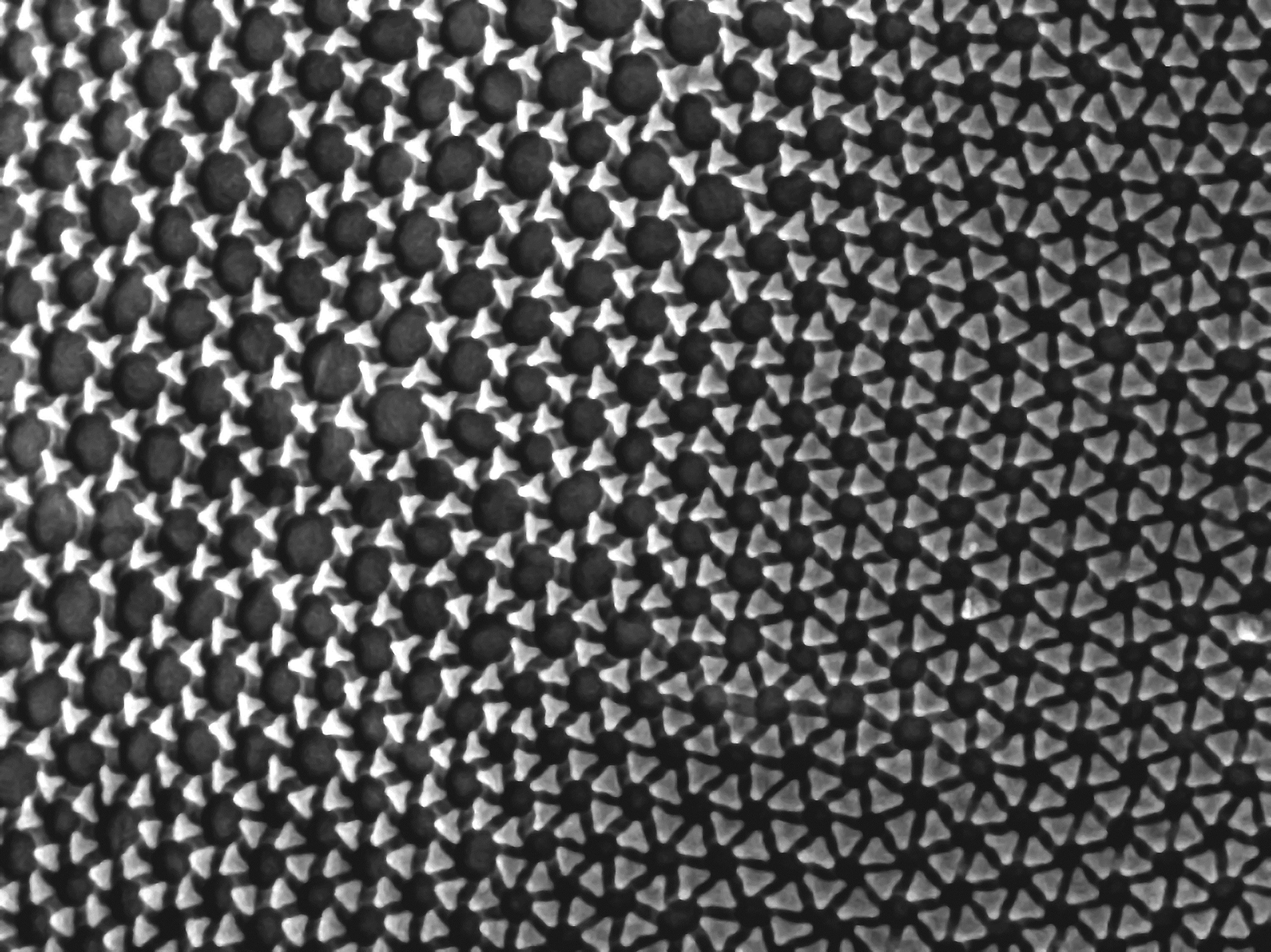 This is a scanning electron micrograph of the surface of the exoskeleton of a springtail, a tiny soil dwelling insect. This surface structure has been the subject of nanostructural studies since this nano-topography allows the insect to breathe through its skin even though it might be immersed in damp to wet soil. The small ridges trap air bubbles that enable oxygen diffusion.
Photo by Donna Beer Stolz, PhD.