Serving Those Who Serve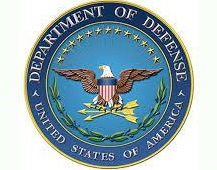 The third Saturday in May marks National Armed Forces Day. Here are some In the News articles which detail the ways in which the research of McGowan Institute for Regenerative Medicine affiliated faculty members supports members of the military community:
Military Career Leads to Success in the Lab and Beyond
Efforts Toward Human Performance Optimization
Pitt, CMU to Create an Autonomous Robotic Trauma Care System
Nanoimaging for Noninvasive Monitoring of Donor and Recipient Immune System Contribution to Acute and Chronic Rejection in VCA
Rapid Blood Test Could Detect Brain Injury in Minutes
Potential Portable Individual Biocontainment Unit
Physical and Mental Recovery to Improve Care Practices for Future Active and Retired Service Members
Severe Volumetric Loss of Muscle Tissue in the Extremities
Pointing Device for Computer Mice to Be Used by People with Prosthetic Hands
Thank you to all!
Illustration:  U.S. Department of Defense.
---
RESOURCES AT THE MCGOWAN INSTITUTE
June Histology Special – Jones Silver Stain
Reticular fibers, or reticulin is a type of fiber in connective tissue, composed of type III collagen secreted by reticular cells.  Reticular fibers crosslink to form a fine meshwork (reticulin). This network acts as a supporting mesh in soft tissues such as liver, bone marrow, and the tissues and organs of the lymphatic system.

You will receive 25% off Jones Silver Stain for the entire month of June when you mention this ad.
Contact Julia at the McGowan Core Histology Lab by email: Hartj5@upmc.edu or call 412-624-5265.
New Sample Submission Procedures: In response to COVID-19, we ask that you contact us to schedule a drop off time. When you arrive at the building you can call our laboratory at (412)624-5365. Someone will meet you in the lobby to collect your samples. When your samples are completed, you will receive an email to schedule a pickup time.
---
SCIENTIFIC ADVANCES
Work of Dr. Eric Lagasse Highlighted in Forbes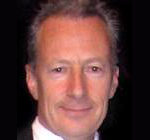 Sergey Young, a Forbes Council Member and the founder of the Longevity Vision Fund, recently published in Forbes the article entitled, "Will You Live to 200? Five Levels of Breakthroughs in Longevity Research You Must Know About."  Of the five major levels of biological organization (cell, tissue, organ, organ system, and organism), one of his highlighted breakthroughs included the work of McGowan Institute for Regenerative Medicine faculty member Eric Lagasse, PharmD, PhD, Associate Professor in the Department of Pathology, University of Pittsburgh, a secondary appointment in Pitt's Clinical and Translational Institute, and the Director of the Cancer Stem Cell Center at the McGowan Institute.  Read Mr. Young's thoughts on this work here:
Tissue: Regenerate

Numerous cells working together toward one common goal are called tissue. Tissue and organ regeneration company LyGenesis has shown that it can regrow functioning ectopic organs in a patient's lymph nodes using cellular therapy.

LyGenesis co-founder Dr. Eric Lagasse first demonstrated that allogeneic hepatocytes, injected into lymph nodes of mice with diseased livers, would regenerate and take over normal liver functions. The study was also conducted in larger mammals with equally impressive results: Liver tissue grown in pigs' lymph nodes could treat genetic liver diseases. Dr. Lagasse and his team believe this method could ultimately help people with various liver diseases, including end-stage liver disease (ESLD) — with clinical trials in humans set to begin later in 2021.

With almost 114,000 people in the United States on the waiting list for an organ transplant, LyGenesis could relieve suffering for many. Instead of one donor organ treating one patient, LyGenesis could allow tissue from one donor organ to treat many patients. The company, whose investors include Juvenescence and my organization, Longevity Vision Fund, also has plans for kidney, pancreas, and thymus regeneration. LyGenesis' achievements are a crucial step toward whole organ regeneration that could, along with other upcoming technologies, allow us to live to 200 (or at least beyond the commonly accepted maximum of 120 years).
---
Protein Linked to Sex Differences in Age-Related Neuron Loss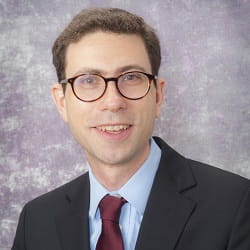 It is not every day that scientists come across a phenomenon so fundamental that it is observed across fruit flies, rodents, and humans.
In a paper published in Aging Cell, neuroscientists from the University of Pittsburgh Schools of the Health Sciences discovered that a single protein—a glutamate transporter on the membrane of vesicles that carry dopamine in neurons—is key to regulating sex differences in the brain's vulnerability to age-related neuron loss. McGowan Institute for Regenerative Medicine affiliated faculty member Zachary Freyberg, MD, PhD, assistant professor of psychiatry and cell biology at Pitt, is the senior author on the study.
The protein—named VGLUT—was more abundant in dopamine neurons of female fruit flies, rodents, and human beings than in males, correlating with females' greater resilience to age-related neuron loss and mobility deficiencies, the researchers found. Excitingly, genetically reducing VGLUT levels in female flies diminished their protection from neurodegeneration associated with aging, suggesting that VGLUT could be a new target for prolonging dopamine neuron resilience and delaying the onset of symptoms of aging in the brain.
"From flies to rodents to human beings, we found that VGLUT levels distinguish males from females during healthy aging," said Dr. Freyberg. "The fact that this marker of dopamine neuron survival is conserved across the animal kingdom suggests that we are looking at a fundamental piece of biology. Understanding how this mechanism works can help prolong dopamine neuron resilience and delay aging."
Neurodegenerative disorders such as Parkinson's disease are more likely to develop as we age. Parkinson's disease—a slow but relentless loss of dopamine neurons in the brain that impairs one's ability to move or talk—is known to predominantly affect men. But while biological sex differences, which arise from a combination of hormonal, genetic and environmental influences, seem to explain why females are protected from early stages of Parkinson's, the driver and regulator of these protections was, until now, unknown.
Using a combination of biochemical and genetic techniques, as well as behavioral studies where flies' locomotion was monitored for a 24-hour period, researchers found that age-related benefits afforded to females disappeared when the levels of VGLUT gene expression were significantly reduced in dopamine neurons.
"We found that VGLUT expression increases with age, and that flies become more vulnerable to dopamine neuron degeneration when we knock down VGLUT," said lead author Silas Buck, a PhD candidate at the Pitt Center for Neuroscience. "We also found that VGLUT expression is higher in females than males, suggesting that VGLUT may play a role in regulating sex differences in vulnerability to neurodegeneration in Parkinson's and other neurological disorders where females are more resilient than males."
As the rates of Parkinson's disease are rapidly rising—the number of people affected by the illness worldwide is projected to reach 20 million by 2040—Pitt scientists hope to further probe the role of VGLUT in neuroprotection in humans.
"We are entering an epidemic of Parkinson's disease, and we need to understand how to make our neurons more resilient," said Dr. Freyberg. "VGLUT is a tantalizing new target that is key to not only understanding the fundamental biology at the core of dopamine neurons' survival, but ultimately for developing new therapeutics."
---
COVID-19 Monoclonal Antibody Treatment Reduces Risk of Hospitalization and Death in UPMC Patients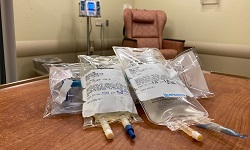 Monoclonal antibodies, a COVID-19 treatment given early after coronavirus infection, cut the risk of hospitalization and death by 60% in those most likely to suffer complications of the disease, according to an analysis of UPMC patients who received the medication compared to similar patients who did not.
UPMC and University of Pittsburgh School of Medicine physician-scientists published the findings in Open Forum Infectious Diseases, a journal of the Infectious Diseases Society of America. The study involved bamlanivimab, a monoclonal antibody that is now offered only in combination with another monoclonal antibody to further increase its effectiveness—a change mandated by the federal government after the study's completion.  A co-author on this study is McGowan Institute for Regenerative Medicine affiliated faculty member Derek Angus, MD, MPH, Executive Vice President, and Chief Healthcare Innovation Officer, UPMC; Associate Vice Chancellor for Healthcare Innovation, University of Pittsburgh Schools of the Health Sciences; Distinguished Professor and Mitchell P. Fink Endowed Chair, Department of Critical Care Medicine, University of Pittsburgh and UPMC; Senior editor, JAMA.
"The fact that we found bamlanivimab to be this effective in keeping our patients with COVID-19 out of the hospital bodes very well for the future use of the currently available monoclonal therapies, something we are studying now," said lead author Ryan Bariola, MD, associate professor in Pitt's Division of Infectious Diseases and director of the UPMC Community Hospital Antimicrobial Stewardship Efforts (CHASE) Program. "If given early to high-risk patients, this treatment works to prevent COVID-19-related complications. We look forward to research with next-generation monoclonal antibodies and hope to continue to find safe and effective treatments for our patients."
Monoclonal antibodies are a type of medication that seeks out the COVID-19 virus in a person's body and blocks it from infecting their cells and replicating. Currently, the U.S. Food & Drug Administration has granted Emergency Use Authorization to two monoclonal antibody treatments, which are given through a one-time IV infusion. This is the same type of emergency authorization given to the COVID-19 vaccines being administered in the U.S.
Federal and UPMC guidelines require the antibodies be administered within 10 days of COVID-19 symptom onset and diagnosis for patients at high risk of a poor outcome, including patients of advanced age, who are obese or those with conditions such as diabetes or lung disease.
UPMC has given monoclonal antibody infusions to 2,600 qualifying patients. The researchers analyzed data on the first 232 patients treated with bamlanivimab to learn how they've fared since their infusions. They compared antibody-treated patients' data to that of a matched set of patients of similar age and health status who had contracted COVID-19 and were eligible for the treatment but did not receive it.
The strongest effect was seen in older patients. Those age 65 and older who received monoclonal antibodies from UPMC were nearly three times less likely to be hospitalized or die in the following month, compared to their untreated counterparts. The results were less pronounced in younger populations, but overall, more positive results were seen in those who received monoclonal antibody infusions than in those who did not.
UPMC's data also showed a stronger positive effect the earlier patients received the treatment after contracting the virus, and a very low rate of adverse reactions to the infusion, all of which were mild.
"If there's one key take-away that we're seeing in our data, it's this: If you get COVID-19 and are at higher risk for severe illness, ask your doctor about monoclonal antibodies," said Graham Snyder, MD, MS, medical director of infection prevention and hospital epidemiology at UPMC and associate professor in Pitt's School of Medicine. "Don't hesitate. Early treatment, while your symptoms are still mild, may be essential."
UPMC offers monoclonal antibody infusions at 18 dedicated infusion sites in Pennsylvania, Maryland, and New York, as well as in Emergency Departments, behavioral health centers and patients' homes. Patients and providers can find out more about monoclonal antibody treatment at UPMC by visiting upmc.com/AntibodyTreatment or calling 866-804-5251.
Illustration:  Monoclonal antibodies are a type of medication that seeks out the COVID-19 virus in a person's body and blocks it from infecting their cells and replicating.  UPMC.
---
Implantable 'Living Pharmacy' Could Control Body's Sleep/Wake Cycles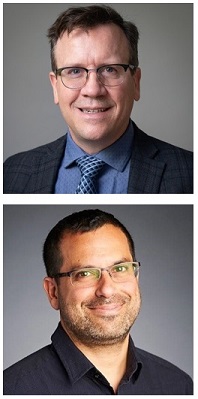 The Defense Advanced Research Projects Agency (DARPA) has funded a cooperative agreement with multiple organizations worth up to $33 million over four-and-a-half years to develop a wireless, fully implantable device that will control the body's circadian clock, halving the time it takes to recover from disrupted sleep/wake cycles.  The project will be led by a Northwestern University team of researchers and includes McGowan Institute for Regenerative Medicine affiliated faculty members Douglas Weber, PhD, Professor of Mechanical Engineering and Neuroscience at Carnegie Mellon University (CMU), and Tzahi Cohen-Karni, PhD, Assistant Professor in the Department of Biomedical Engineering at CMU.
The first phase of the highly interdisciplinary program will focus on developing the implant. The second phase, contingent on the first, will validate the device. If that milestone is met, then researchers will test the device in human trials, as part of the third phase. The full funding corresponds to $33 million over four-and-a-half years.
Nicknamed the "living pharmacy," the device could be a powerful tool for military personnel, who frequently travel across multiple time zones, and shift workers including first responders, who vacillate between overnight and daytime shifts.
Called NTRAIN (Normalizing Timing of Rhythms Across Internal Networks of Circadian Clocks), the project is a part the Advanced Acclimation and Protection Tool for Environmental Readiness (ADAPTER) program, DARPA's new program to help address the challenges of travel, including jetlag, fatigue, and gastrointestinal issues. Circadian clock research will be led by sleep experts at Northwestern's Center for Sleep and Circadian Biology (CSCB). Synthetic biologists at Rice University will lead cellular engineering efforts. And Northwestern engineers will join researchers from Rice and Carnegie Mellon universities and Blackrock Microsystems to develop bioelectronic components.
Combining synthetic biology with bioelectronics, the team will engineer cells to produce the same peptides that the body makes to regulate sleep cycles, precisely adjusting timing and dose with bioelectronic controls. When the engineered cells are exposed to light, they will generate precisely dosed peptide therapies.
"This control system allows us to deliver a peptide of interest on demand, directly into the bloodstream," said Northwestern's Jonathan Rivnay, PhD, principal investigator of the project. "No need to carry drugs, no need to inject therapeutics and — depending on how long we can make the device last — no need to refill the device. It's like an implantable pharmacy on a chip that never runs out."
Beyond controlling circadian rhythms, the researchers believe this technology could be modified to release other types of therapies with precise timing and dosing for potentially treating pain and disease. The DARPA program also will help researchers better understand sleep/wake cycles, in general.
"The experiments carried out in these studies will enable new insights into how internal circadian organization is maintained. These insights will lead to new therapeutic approaches for sleep disorders as well as many other physiological and mental disorders, including those associated with aging where there is often a spontaneous breakdown in temporal organization," explained the Northwestern researchers.
---
No Benefit to Tubes Over Antibiotics for Ear Infections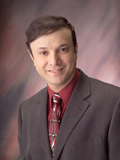 There is no long-term benefit to surgically placing tympanostomy tubes in a young child's ears to reduce the rate of recurrent ear infections during the ensuing two years compared with giving oral antibiotics to treat ear infections, a randomized trial led by UPMC Children's Hospital of Pittsburgh and University of Pittsburgh pediatrician-scientists determined. McGowan Institute for Regenerative Medicine affiliated faculty member Joseph Dohar, MD—Co-Director of the Wound Healing Program at Children's Hospital of Pittsburgh of UPMC, the Research Director of Children's Aerodigestive Center, the Medical Director of its Voice, Resonance, and Swallowing Center, a Professor of Otolaryngology in the School of Medicine, a Professor of Communication Science and Disorders in the School of Health and Rehabilitation at the University of Pittsburgh, and a Staff Otolaryngologist at both UPMC Presbyterian Hospital and Children's Hospital of Pittsburgh of UPMC—is a co-author on the study.
The trial results, published in the New England Journal of Medicine, are among the first since the pneumococcal vaccine was added to pediatric vaccination schedules, providing updated evidence that may help shape pediatric guidelines on treating recurrent ear infections. Importantly, despite their greater use of antibiotics, the trial found no evidence of increased bacterial resistance among children in the medical-management group.
"Subjecting a young child to the risks of anesthesia and surgery, the possible development of structural changes of the tympanic membrane, blockage of the tube or persistent drainage through the tube for recurrent ear infections, which ordinarily occur less frequently as the child ages, is not something I would recommend in most instances," said lead author Alejandro Hoberman, MD, director of the Division of General Academic Pediatrics at UPMC Children's Hospital and the Jack L. Paradise Endowed Professor of Pediatric Research at Pitt's School of Medicine.
"We used to often recommend tubes to reduce the rate of ear infections, but in our study, episodic antibiotic treatment worked just as well for most children," he said. "Another theoretical reason to resort to tubes is to use topical ear drops rather than systemic oral antibiotics in subsequent infections in the hope of preventing the development of bacterial resistance, but in this trial, we did not find increased resistance with oral antibiotic use. So, for most children with recurrent ear infections, why undergo the risks, cost and nuisance of surgery?"
Next to the common cold, ear infections are the most frequently diagnosed illness in U.S. children. Ear infections can be painful, force lost time at work and school, and may cause hearing loss. Tympanostomy tube placement, which is a surgical procedure to insert tiny tubes into a child's eardrums to prevent the accumulation of fluid, is the most common operation performed on children after the newborn period.
Dr. Hoberman and his team enrolled 250 children ages 6 to 35 months of age at UPMC Children's Hospital, Children's National Medical Center in Washington, D.C., and Kentucky Pediatric and Adult Research in Bardstown, KY. All of the children had had medically verified recurrent ear infections and had received the pneumococcal conjugate vaccine. They were randomly assigned to receive "medical management," which involved receiving oral antibiotics at the time of ear infections, or the surgical insertion of tubes and antibiotic ear drops. The children were followed for two years.
Overall, there were no differences between children in the two groups when it came to the rate or severity of ear infections. And, though the children in the medical management group received more antibiotics, there also was no evidence of increased antimicrobial resistance in samples taken from the children. The trial also did not find any difference between the two groups in the children's quality of life or in the effect of the children's illness on parents' quality of life.
One short-term benefit of placing tympanostomy tubes was that, on average, it took about two months longer for a child to develop a first ear infection after tubes were placed, compared with children whose ear infections were managed with antibiotics.
Another finding of the trial was that the rate of ear infections among children in both groups fell with increasing age. The rate of infections was 2.6 times higher in children younger than 1 year, compared with the oldest children in the trial, those between 2 and 3 years, regardless of whether they received medical management or tube insertion.
"Most children outgrow ear infections as the Eustachian tube, which connects the middle-ear with the back of the throat, works better," Hoberman said. "Previous studies of tubes were conducted before children were universally immunized with pneumococcal conjugate vaccine, which also has reduced the likelihood of recurrent ear infections. It's important to recognize that most children outgrow ear infections as they grow older. However, we must appreciate that for the relatively few children who continue to meet criteria for recurrent ear infections—three in six months or four in one year—after having met those criteria initially, placement of tympanostomy tubes may well be beneficial."
---
Combined Therapies Increase Treatment Options for Patients with Chronic Lung Diseases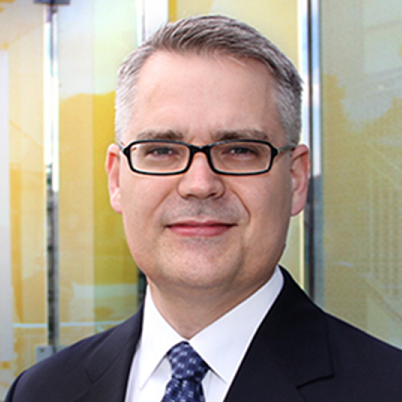 For tens of millions of patients who battle chronic lung diseases, present-day care options are mostly limited to short-term drug and oxygen therapy. McGowan Institute for Regenerative Medicine affiliated faculty member and Carnegie Mellon University's (CMU's) Biomedical Engineering's Interim Department Head and Professor Keith Cook, PhD, is working on innovative technologies to advance the long-term effectiveness and future use of artificial organs to address this worldwide issue.
In new research published in Biomaterials, Dr. Cook's team combines two independent technologies, polycarboxybetaine (PCB) surface coatings and the Factor XII Inhibitor (FXII900), to keep artificial lung devices from failing due to clot formation, without creating any negative side effects. This novel combination provides a safer alternative to heparin, the current gold-standard in anticoagulation treatment, which has been known to pose bleeding risks in patients.
"Over time, our group has worked on a number of these anticoagulation technologies independently, but we always believed in the back of our minds that they could also work together synergistically," said Dr. Cook. "Our thought was that the PCB surface coatings would serve as the first line of defense, and the FXII900 inhibitor would take care of any residual activation of clotting. By combining two technologies for a greater effect, we move closer to a home-run scenario."
The tendency of blood to clot quickly in the presence of foreign bodies is the single greatest obstacle to the development of blood-bearing artificial organs. Current state-of-the-art life support equipment is only able to provide one to three weeks of support, before thrombosis, or coagulation renders it unable to function, sometimes failing sooner. Extracorporeal membrane oxygenation (ECMO) is one example of life support equipment in use today, only available in the intensive care unit of the hospital. ECMO requires that patients be prescribed anticoagulant medications like heparin, which increase their risk of complications due to bleeding.
To achieve effective anticoagulation without the associated risk of bleeding, the team built upon their collaborative research, focused on FXII900 technology, that was published in Nature Communications in the Summer of 2020. Partnering with researchers from the University of Washington, Dr. Cook's group was able to show that the combination of PCB surface coatings and FXII900 could be an effective anticoagulant for artificial lung support.
As part of the Biomaterials study, subjects underwent three different means of anticoagulation for an hour, while researchers compared the effects of clot formation and reduction. The combination of PCB surface coatings and FXII900 infusion reduced coagulation by 94% when compared to the clinical standard of heparin anticoagulation, while maintaining normal tissue bleeding times. Coagulation is most active when blood first contacts the surface, so while an hour may seem like a short timeframe, it's reasonable to conclude that the process should work for longer terms as well.
Fundamentally, technologies like these raise the possibility for extending the lifecycle of artificial lung devices beyond their current limitations. An artificial lung that can reliably last two to three months instead of weeks would greatly improve patients' quality of life, allowing them to take the device home and return regularly to interchange it. Dr. Cook's ultimate goal is to develop an artificial lung device that can function with enough longevity and reliability to allow for long-term treatment.
"The goal is to simplify care for these patients," explained Dr. Cook. "If you can support a chronic lung disease patient safely with an anticoagulation strategy that dramatically slows down clotting in the artificial lung/device, while not causing the patient any bleeding complications, then what we think we can enable, long-term, is permanent respiratory support."
This ongoing research is supported in part by the National Institutes of Health, along with CMU's Bioengineered Organs Initiative.
---
Long-Term Care Residents Mount Antibodies to COVID Vaccines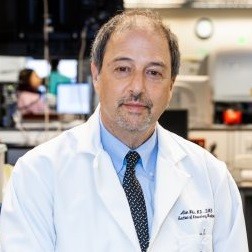 Elderly residents of long-term care facilities mount a detectable antibody response to COVID-19 vaccination, according to a recently conducted survey of UPMC Senior Community residents. Because it's not yet known how long the antibodies persist, the authors' urged continual monitoring for COVID-19 symptoms and cautioned that there's still a need for controlled reopening of the facilities.
In order to share vital information and guide safe, timely reopening of long-term care facilities, UPMC and University of Pittsburgh School of Medicine clinician-scientists are publishing the findings in medRxiv, a preprint journal, ahead of peer-reviewed publication.
"COVID-19 hit long-term care facilities hard and caused the untimely death of hundreds of thousands of senior citizens in the U.S.," said lead author David Nace, MD, MPH, chief medical officer of UPMC Senior Communities and associate professor in Pitt's Division of Geriatric Medicine. "So, these facilities have been understandably reluctant to remove infection prevention measures. But we know that social interaction is important at all stages of life, and particularly in older age. Our study gives some cautious good news, while pointing to knowledge gaps that will need more research."
The clinician-scientists stress that having the antibodies detected by these tests does not conclusively mean that the person cannot get COVID-19.
"This shows that most are mounting an antibody response, but it does not tell us if that response is adequate to fight off the virus if they encounter it," said senior author Alan Wells, MD, DMSc, medical director of UPMC Clinical Laboratories, the Thomas Gill III Professor of Pathology in Pitt's School of Medicine, and a faculty member of the McGowan Institute for Regenerative Medicine. "These antibody tests were designed to tell us if someone had previously encountered the virus, but we are using them to gain insight into vaccine response. Theoretically, having vaccine-induced antibodies will protect against the virus, but we'll need studies that follow long-term care residents over time before we can be confident saying how well and for how long vaccines offer protection."
There have been more than 1.4 million cases of COVID-19 in U.S. nursing homes, resulting in 175,000 COVID-19-related deaths, or 34% of all U.S. deaths from the disease. Visitation restrictions at these facilities and the curtailing of community activities were necessary to slow the spread of the virus, and, so far, there is no consensus around reopening strategies.
Between March 15 and April 1, Dr. Nace and his colleagues tested blood from 70 residents of assisted living, personal care and independent living facilities who voluntarily participated in the study and were not on immunosuppressive therapies. All of the residents had been fully vaccinated with either the Moderna or Pfizer two-dose vaccines. They found that all 70 residents had detectible antibodies against SARS-CoV-2, though of variable levels, as measured by two different commercially available antibody tests.
The UPMC–Pitt study was too small to draw statistically significant conclusions on the characteristics of residents who had the strongest antibody response, but participants who had previously tested positive for COVID-19 tended to have higher antibody levels. Conversely, participants who were male, older, taking steroid medications or for whom a longer period of time had passed since vaccination tended to have lower levels.
The elderly typically have a less robust response to some vaccines, including the seasonal influenza vaccine, which tends to wane in effectiveness over the course of several months. Ongoing adaptive immunity—an immune response that involves more than just antibodies—also is known to be decreased in older people.
"Whether older people have a waning immunity to the COVID-19 vaccine that is similar to the flu vaccine remains to be determined," said Dr. Nace. "So, while I think cautious reopening of long-term care facilities shortly after mass vaccination can be done, I would couple it with continuous monitoring for COVID-19 symptoms. If someone has symptoms, I'd test them immediately, whether they were vaccinated or not, because prompt treatment with monoclonal antibodies could prevent hospitalization and death."
---
Prosthetic Hook Mouse for People with Upper-Limb Amputations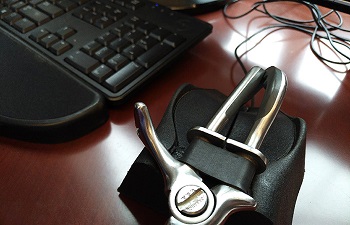 In recent decades, computer mice have become just as ubiquitous as computers. Now, thanks to Human Engineering Research Laboratories (HERL) and VA researchers, there's even a prosthetic hook mouse for people with upper-limb amputations.
It's yet another example of ingenuity on the part of HERL, a collaborative effort between the VA Pittsburgh Healthcare System and the University of Pittsburgh. HERL researches, develops, and tests a variety of technologies, including wheelchairs, and uses 3D printers with advanced manufacturing to design and create prostheses and other assistive devices.
The idea for the mouse dawned on McGowan Institute for Regenerative Medicine affiliated faculty member Rory Cooper, PhD—FISA & Paralyzed Veterans of America Professor and Distinguished Professor of the Department of Rehabilitation Science & Technology, professor of Bioengineering, Physical Medicine & Rehabilitation, and Orthopedic Surgery at the University of Pittsburgh, Founding Director and VA Senior Research Career Scientist of HERL, and an adjunct professor in the Robotics Institute of Carnegie Mellon University—at the 2018 National Disabled Veterans Winter Sports Clinic in Snowmass, Colorado. There, he met with Army and Coast Guard Veteran Dave Riley, a past national commander of the Veterans service organization Disabled American Veterans. Mr. Riley, a quadruple amputee, was involved in a HERL research study at the time and suggested something to Dr. Cooper:
"He said, 'I'm a computer scientist. It would be really helpful if I could use a mouse that's compatible with my prosthetic hook,'" Dr. Cooper remembered. "After returning to Pittsburgh, I met with a few colleagues. Knowing that upper-limb amputees can face challenges using a standard mouse, we set out to work on this problem for Dave.
"I had a prosthetic hook in my office, so I started playing with it to figure out how this would work," Dr. Cooper adds. "I talked to a prosthetist. He made a socket for the hook, so you didn't have to be a person with an amputation to try it. Then, we drew up some shapes on the computer and 3D-printed them. One of the shapes worked reasonably well."
HERL has printed more than 100 of the prosthetic mice
Dr. Cooper and his team unveiled their new invention at the 2019 National Disabled Veterans Winter Sports Clinic in Colorado. Shaped like a pyramid and elevated a few inches in the back, it provides a space where one can rest the wrist area of the prosthetic. In the front, the hook can drag a cursor and click right and left. Mr. Riley was one of several Veterans who tested the new mouse at the clinic. He found it to be very mobile, just like a conventional mouse, and gave feedback to HERL on improving the device, such as tightening up an area that would give the hook more control while moving the cursor.
"The other thing we learned that was obvious, but we didn't think about, was that some people use their left hand, some people use their right hand, and prosthetic hooks come in three sizes," Dr. Cooper says. "That's why we have three patents on this mouse. One's for right-handed people, one's for left-handed people, and one's for a mouse that's compatible with different size hooks."
To date, Dr. Cooper says, HERL has 3D-printed more than 100 of the prosthetic mice and has sent them to the James A. Haley Veterans' Hospital in Tampa, Florida; to the Center for the Intrepid, a rehabilitation facility that treats amputees and burn victims at Brooke Army Medical Center in Texas; and to Walter Reed National Military Medical Center in Maryland. Some Veterans have also used them at HERL, he says.
At the same time, HERL is working with VA's Technology Transfer Program (TTP) to license the mouse. TTP assists researchers and other VA employees by licensing protected VA technologies to companies able to make and sell the inventions to the public.
David Marks, a technology transfer specialist with TTP, has received feedback from people who've used the prosthetic hook mouse. "The users stated that the mouse gives them more control on the computer," he says. "They were happy to use it."
Several things allow the mouse to operate efficiently, Dr. Cooper explains: A comfortable area where the wrist of the hook can rest; a small "wall" that prevents the prosthetic from sliding forward and off the mouse; and a resting place with two large buttons that are contoured so it's easy for the tip of the hook to drag and click. "It gives intuitive and precise control, without the need for specialized software that may be incompatible with programs people wish to use," he says.
Another interesting fact about the mouse, Dr. Cooper notes, is that people who aren't fitted with a prosthetic hook for a disability can use it without needing to replace any software. Dave Riley asked HERL if he could receive one mouse for his computer at work and another one that he and his wife, who has no disability, can use with their computer at home, Dr. Cooper says.
The mouse may also benefit people with a partial hand amputation or with limited hand function because of neurological damage. But HERL is yet to test the technology's ability to work in that capacity.
An 'intuitive low-cost solution'
Is the prosthetic hook mouse a feasible product?
Dr. Cooper calls it an "intuitive low-cost solution" that would cost about $25, compared with $5,000 for a head-tracking or an eye-tracking system. But it would need to be marketable to people other than Veterans with upper-limb amputations, he emphasizes.
In the Veteran population, upper-limb amputation is much less common compared with lower-limb loss, although the percentage has risen in recent years due to the many soldiers who have lost hands and arms in roadside blasts in Iraq and Afghanistan. In 2016, 22 percent (20,158) of the Veterans who received amputation care at VA facilities had an upper-limb amputation, the most common of which is loss below the elbow, typically suffered in combat.
"The civilian population, which is larger than the Veteran population for upper-extremity amputations and all amputations for that matter, could benefit as well," Dr. Cooper says. "That means Americans with disabilities would also benefit. The tricky part about it is that the market is small, so you need to find someone who's not looking to make a lot of money necessarily because mice are not expensive."
Dr. Cooper says 3D printing is the most cost-effective way to create the mouse. A facility could also make them with a mold.
"But you'd probably never recover the costs of the mold," he says. "It wouldn't be a good business model because of the number of units you might sell. The interesting thing is if it turns out that the mouse works pretty well for people with impaired hand function, or for that matter people without any impairment use it, that would change the whole business model. Stay tuned."
Illustration:  Thus far, the Human Engineering Research Laboratories has 3D-printed more than 100 of the prosthetic mice for use by Veterans with upper-limb amputations. (Photo by Dr. Rory Cooper.)
---
AWARDS AND RECOGNITION
Dr. Anna Balazs Elected to National Academy of Sciences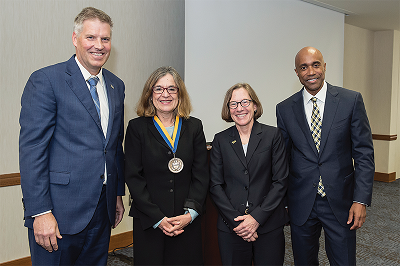 Anna Balazs, PhD, an award-winning University of Pittsburgh Distinguished Professor in the Swanson School of Engineering and an affiliated faculty member of the McGowan Institute for Regenerative Medicine, has added one of the nation's top honors to her portfolio. The National Academy of Sciences announced that Dr. Balazs is among its 120 newly elected members, recognizing distinguished and continuing achievements in original research.
Dr. Balazs, who also holds the John A. Swanson Chair of Engineering in the Swanson School's Department of Chemical and Petroleum Engineering, is internationally recognized for her theoretical and computational modeling of polymers. For the past decade, her research has focused on mimicking biological processes in polymeric materials which could contribute to the advancement of soft robotics or "squishy robots."
"Throughout her career, Anna has advanced the field of materials and computational modeling, and we are so proud that the National Academy of Sciences has bestowed her with this honor," said James Martin II, PhD, U.S. Steel Dean of Engineering. "Her research has built the foundation for future materials and their use in ways that even only a decade ago were science fiction. She has fulfilled the passion of every engineer – to create new knowledge that one day will benefit the human condition. I congratulate her on this exceptional achievement and look forward to one day celebrating with her in person."
Dr. Balazs, a fellow of the American Physical Society, the Royal Society of Chemistry, and the Materials Research Society, has also received some of the leading awards in her field, including the Royal Society of Chemistry S F Boys – A Rahman Award (2015), the American Chemical Society Langmuir Lecture Award (2014), and the Mines Medal from the South Dakota School of Mines and Technology (2013). In 2106 she was named the first woman to receive the prestigious Polymer Physics Prize from the American Physical Society.
"The Department of Chemical and Petroleum Engineering at the University of Pittsburgh could not be more proud of Anna's selection to the National Academy of Science, which is one of the highest honors bestowed upon a U.S. scientist," noted Steven Little, PhD, Department Chair of Chemical and Petroleum Engineering. "There is no one more deserving than Anna. She has envisioned (and continues to envision) the materials that future generations will use to create a better world, and she continues to lead scientists to make these materials a reality. She is a role model to our faculty and our students. Her work in her field is truly unparalleled in its breadth, quality and impact."
This year's NAS member cohort includes 59 women, the most elected in a single year. "The historic number of women elected this year reflects the critical contributions that they are making in many fields of science, as well as a concerted effort by our Academy to recognize those contributions and the essential value of increasing diversity in our ranks," said National Academy of Sciences President Marcia McNutt, PhD, in the announcement.
Prior to joining the University of Pittsburgh in 1987, Dr. Balazs held a postdoctoral position in the Department of Polymer Science and Engineering at the University of Massachusetts. Dr. Balazs' research involves theoretical and computational modeling of the thermodynamic and kinetic behavior of polymer blends and composites. She is also investigating the properties of polymers at surfaces and interfaces.
Her awards and recognitions include the Polymer Physics Prize (2016); S. F. Boys-A. Rahman Award from the Royal Society of Chemistry's (RSC) Faraday Division (2015); ACS Langmuir Lecture Award (2014); Greater Pittsburgh Women Chemists Committee Award for Excellence in the Chemical Sciences (2014); Fellow, Materials Research Society (2014); South Dakota School of Mines' Mines Medal (2013); Fellow of the Royal Society of Chemistry (2010); Donaldson Lecturer, University of Minnesota (2007); Honoree, "Women in the Material World," Women and Girls Foundation of Southwest Pennsylvania (2006); Maurice Huggins Award of the Gordon Research Conference for outstanding contributions to Polymer Science (2003); Visiting Fellow, Corpus Christi College, Oxford University (2000 – 2001; 2007- 2008); Special Creativity Award, National Science Foundation, (1999-2001); Fellow, American Physical Society (1993); and Invited Participant, National Academy of Sciences' 6th Annual Frontiers of Science Symposium (November 3-5, 1994).
Those elected today bring the total number of active members of the National Academy of Sciences to 2,461 and the total number of international members to 511. International members are nonvoting members of the Academy, with citizenship outside the United States.
Illustration:  Dr. Anna Balazs (second from left) presents her Provost Inaugural lecture on 13 September 2018, recognizing her Distinguished Professorship. To her left is Chancellor Patrick Gallagher; from her right is Provost Ann Cudd and Dean James Martin II. (Photo: Aimee Obidzinski)
---
2021 IAMBE Fellows Named
Three current and one former McGowan Institute for Regenerative Medicine affiliated faculty
members were named Fellows of the International Academy of Medical and Biological Engineering (IAMBE).  IAMBE is made up of fellows who are recognized for their outstanding contributions to the profession of medical and biological engineering.
Congratulations are extended to these new IAMBE Fellows:
C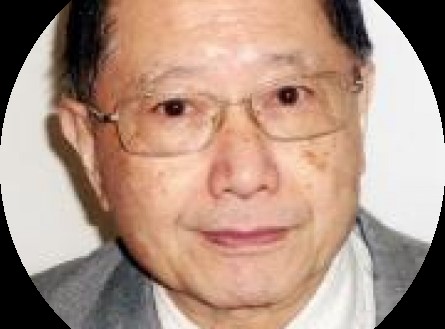 hien Ho, PhD, is an Alumni Professor of Biological Sciences, Department of Biological Sciences, Carnegie Mellon University (CMU). He earned a PhD from Yale University and completed his postdoctoral training in the Departments of Chemistry and Biology at the Massachusetts Institute of Technology. A former recipient of the National Heart, Lung and Blood Institute MERIT Award, Dr. Ho is an Academician of Academia Sinica and actively involved in research efforts rooted in understanding the relationship between structure and function in biological systems. This is made possible by correlating information obtained from biochemical, biophysical, and molecular biological techniques. In 2013, he was named a Fellow of the International Society for the Magnetic Resonance in Medicine (ISMRM) and also received its Gold Medal Award for his contributions to the development of in-vivo tracking of immune cells by MRI.
P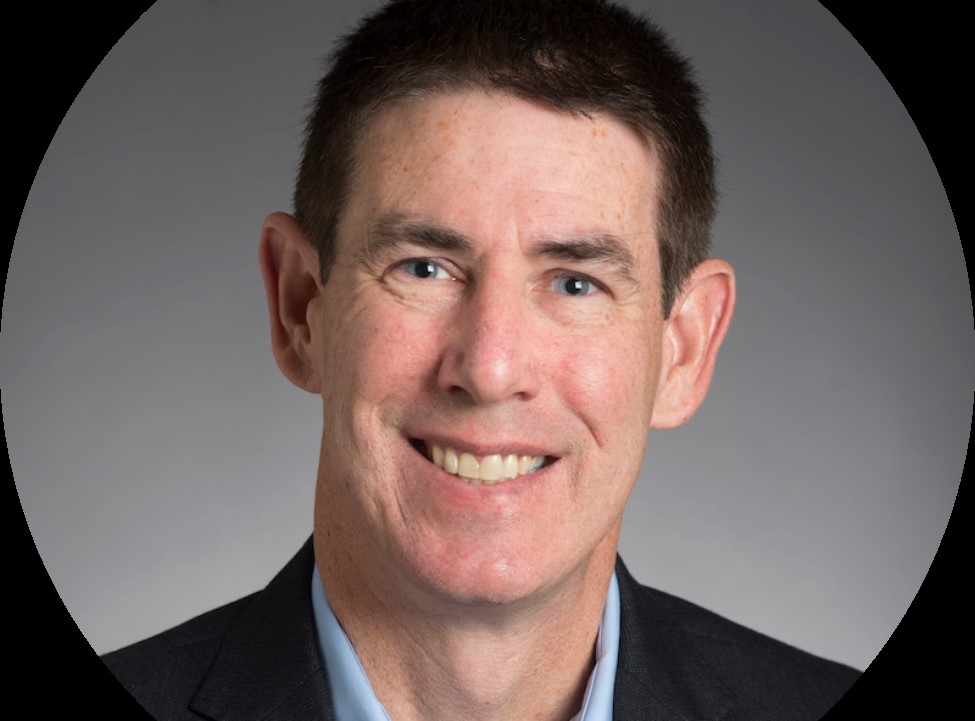 hilip LeDuc, PhD, is the William J. Brown Professor of Mechanical Engineering with appointments in Biological Sciences, Computational Biology, and Biomedical Engineering at Carnegie Mellon University (CMU).  He is the Founding Director of the Center for the Mechanics and Engineering of Cellular Systems also at CMU.  In these roles, Dr. LeDuc leads researchers in understanding biology through mechanical engineering approaches.  He also instructs students on the interface of engineering with biology and medicine. He is an approved faculty member of the MD/PhD Program, Medical Scientist Training Program, a collaborative effort between the University of Pittsburgh and CMU.  Dr. LeDuc's research works to answer the questions:  Do engineered, man-made systems have anything in common with the biological systems of nature? Can comparisons be drawn between the engineered machinery in satellites, robots, and solar-powered vehicles and the natural machinery of molecules, cells, and organisms?  His answer is, "Yes."  By envisioning cells and molecules as "engineered systems" that can be investigated with the same fundamental approaches used to understand man-made machines, we can uncover unifying principles between these systems in order to confront disease and create medical innovations.  Dr. LeDuc earned his BS/MS from North Carolina State University and his PhD from Johns Hopkins University, all in Mechanical Engineering.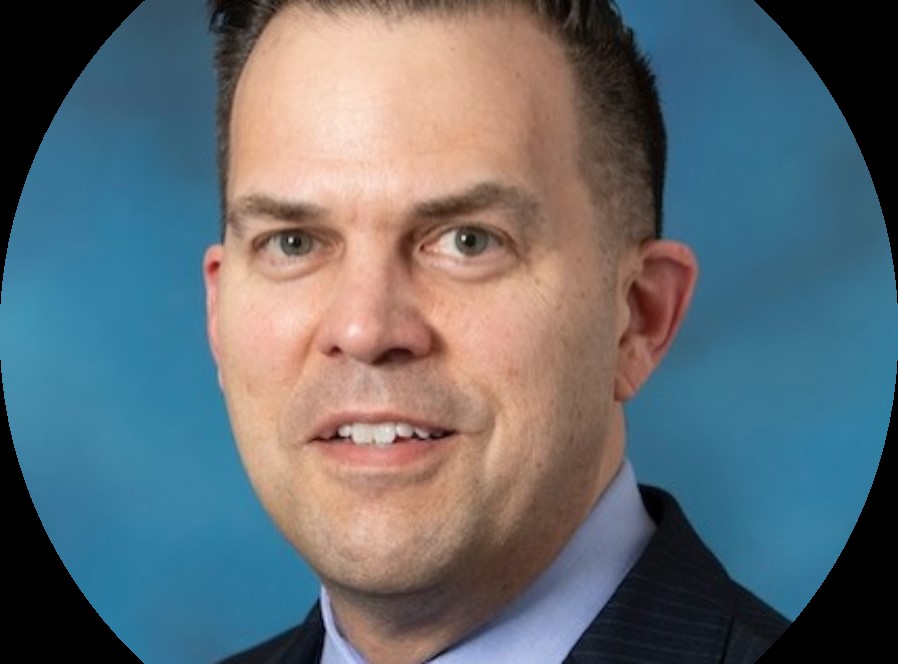 William Wagner, PhD, is the Director of the McGowan Institute for Regenerative Medicine as well as a Distinguished Professor of Surgery, Bioengineering and Chemical Engineering at the University of Pittsburgh. He also currently serves as the Deputy Director of the NSF Engineering Research Center on "Revolutionizing Metallic Biomaterials" and Chief Scientific Officer of the Armed Forces Institute of Regenerative Medicine. He is the former Chairman of the Tissue Engineering and Regenerative Medicine International Society (TERMIS) – Americas (2015-2017). He holds a BS (Johns Hopkins Univ.) and PhD (Univ. of Texas) in Chemical Engineering.  Dr. Wagner's research interests are generally in the area of cardiovascular engineering with projects that address medical device biocompatibility and design, hypothesis-driven biomaterials development, tissue engineering, and targeted imaging. Researchers within Dr. Wagner's group are afforded the opportunity to observe first-hand the clinical successes and failures of currently employed cardiovascular devices while concurrently working on projects that attempt to describe the current modes of failure, test solutions for the current device shortcomings, or develop technologies that may find application as future cardiovascular therapies. The front-line experience afforded by the clinical environment has proven invaluable in the learning experience of group members, not to mention the input such experience has on the creative environment.  Dr. Wagner is the Founding Editor and Editor-in-Chief of one of the leading biomaterials and biomedical engineering journals, Acta Biomaterialia.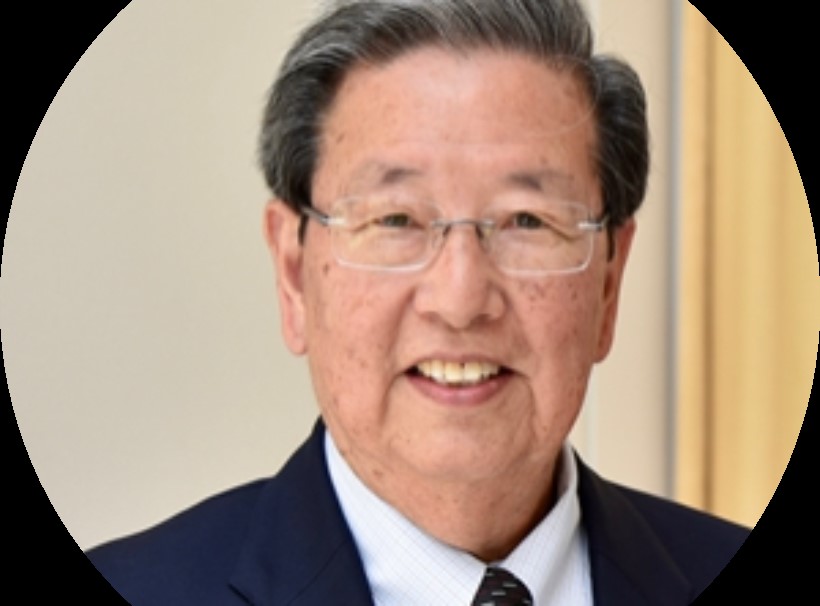 Savio L-Y. Woo, PhD, DSc, DEng, is a Distinguished University Professor Emeritus of Bioengineering and the Founder and Director of the Musculoskeletal Research Center (MSRC), a diverse multidisciplinary research and educational center in the Department of Bioengineering, Swanson School of Engineering at the University of Pittsburgh.  He arrived at the University of Pittsburgh in 1990 after spending 20 years at the University of California, San Diego (UCSD) as a Professor of Surgery and Bioengineering.  Dr. Woo received his B.S. degree from Chico State College (1965), and M.S. and Ph.D. degrees (1966, 1971) from the University of Washington. In 1999, Dr. Woo was bestowed an honorary Doctor of Science Degree from the Board of Trustees of the California State University System, and in 2008, he earned an honorary Doctor of Engineering Degree from The Hong Kong Polytechnic University.  Dr. Woo is a pioneer in bioengineering and is renowned for his 45+ years of translational research in healing and repair of tissues. Their work has significantly impacted the management of ligament and tendon injuries including clinical paradigm shifts that have led to improved patient outcome.  Dr. Woo is a member of the National Academy of Medicine (1991) (formerly the Institute of Medicine), the National Academy of Engineering (1994), and the Academia Sinica (1996), only one of four persons who have gained all three of these honors.
IAMBE is affiliated with the International Federation for Medical and Biological Engineering (IFMBE), responsible to the IFMBE General Assembly and its Administrative Council. IAMBE operates under the auspices of the IFMBE Constitution and Bylaws. The Academy is established by IFMBE for the following purposes.
Illustration:  McGowan Institute for Regenerative Medicine and Carnegie Mellon University.
---
Giants in Orthopaedic Sport Medicine:  Dr. Savio Woo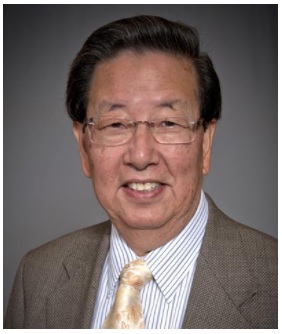 As part of the Giants in Orthopaedic Sport Medicine video series produced by the International Society of Arthroscopy, Knee Surgery and Orthopaedic Sports Medicine (ISAKOS), Savio L-Y. Woo, PhD, DSc, DEng, Distinguished University Professor Emeritus and Founding Director, Musculoskeletal Research Center, University of Pittsburgh, was interviewed by Jason Koh, MD, Director, NorthShore Orthopaedic & Spine Institute, Chairman, Department of Orthopaedic Surgery, University of Chicago Pritzker School of Medicine.  They spoke about:
Woo's early childhood and life experiences, recognizing his teaching abilities in high school when he mentored fellow students
His university days in California and Washington
Some of his early career obstacles
Why he chose orthopaedics as a field of study and research
His thoughts on incorporating biotechnology and bioengineering with biologics
His advice for the future of ISAKOS
View their conversation here.
Illustration:  University of Pittsburgh Swanson School of Engineering.
---
McGowan Institute for Regenerative Medicine 2021 Best Doctors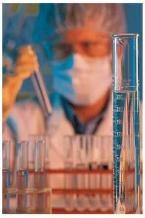 The McGowan Institute for Regenerative Medicine applauds its affiliated faculty members who were recently recognized by Pittsburgh Magazine as a Top Doctor.  Castle Connolly Top Doctors is a healthcare research company and the official source for Top Doctors for the past 25 years.  In 2021, 677 doctors in 63 specialties were honored.
This year, 19 McGowan Institute affiliated faculty were recognized in the May issue of the magazine.  Congratulations are extended to:
Cardiovascular Disease:  Joon Sup Lee, MD, Dennis McNamara, MD
Gastroenterology:  Michael Pezzone, MD, PhD
Neurological Surgery:  David Okonkwo, MD, PhD
Ophthalmology:  Ian Conner, MD, PhD
Orthopedic Surgery:  MaCalus Hogan, MD, MBA, Kurt Weiss, MD
Otolaryngology: Joseph Dohar, MD, Carl Snyderman, MD, MBA
Pathology:  Anthony Demetris, MD
Pediatric Cardiology:  Jacqueline Kreutzer, MD
Pediatric Surgery:  George Gittes, MD
Plastic Surgery:  Howard Edington, MD, Michael Gimbel, MD, Peter Rubin, MD, Mario Solari, MD
Sports Medicine: Freddie Fu, MD
Surgery:  George Mazariegos, MD
Urogynecology/Female Pelvic Medicine & Reconstructive Surgery: Pamela Moalli, MD, PhD
Congratulations, all!
---
Regenerative Medicine Podcast Update
The Regenerative Medicine Podcasts remain a popular web destination. Informative and entertaining, these are the most recent interviews:
#22 –– Dr. Neill Turner discusses his research in tissue engineering and wound healing.
Visit www.regenerativemedicinetoday.com to keep abreast of the new interviews.
---
PUBLICATION OF THE MONTH
Author: Nabil Azhar, Rami A Namas, Khalid Almahmoud, Akram Zaaqoq, Othman A Malak, Derek Barclay, Jinling Yin, Fayten El-Dehaibi, Andrew Abboud, Richard L Simmons, Ruben Zamora, Timothy R Billiar, Yoram Vodovotz
Title: A putative "chemokine switch" that regulates systemic acute inflammation in humans
Summary: Systemic inflammation is complex and likely drives clinical outcomes in critical illness such as that which ensues following severe injury. We obtained time course data on multiple inflammatory mediators in the blood of blunt trauma patients. Using dynamic network analyses, we inferred a novel control architecture for systemic inflammation: a three-way switch comprising the chemokines MCP-1/CCL2, MIG/CXCL9, and IP-10/CXCL10. To test this hypothesis, we created a logical model comprising this putative architecture. This model predicted key qualitative features of systemic inflammation in patient sub-groups, as well as the different patterns of hospital discharge of moderately vs. severely injured patients. Thus, a rational transition from data to data-driven models to mechanistic models suggests a novel, chemokine-based mechanism for control of acute inflammation in humans and points to the potential utility of this workflow in defining novel features in other complex diseases.
Source: Scientific Reports. 2021 May 6;11(1):9703.
---
GRANT OF THE MONTH
PI: William Federspiel / Ryan Orizondo
Title: Omniphobic coating of extracorporeal life support systems for improved thromboresistance (Subaward)
Description: The goal of this work is to use an omniphobic tethered liquid perfluorocarbon (TLP) coating to develop a highly thromboresistant oxygenator. Such a device would diminish the need for systemic anticoagulants during extracorporeal membrane oxygenation and potentially reduce treatment complications due to both bleeding and thrombosis. The bilayer TLP coating is composed of a thin liquid perfluorocarbon (PFC) film atop of a molecular PFC layer that is covalently bound to the material surface. This specific proposal will focus on the optimization of the TLP approach for use on polymethylpentene (PMP) hollow fiber membranes that make up clinically used oxygenators. In aim 1, surface modification of the PMP fibers will be optimized to maximize the fluorine composition while avoiding adverse alteration of the membrane structure or gas transfer capacity. The University of Pittsburgh will be heavily involved in this phase by performing in vitro oxygen and carbon dioxide gas permeance studies on HFMs subjected various surface modifications. Aim 2 will evaluate various liquid PFCs for use with the optimized PMP surface modification from aim 1 for their ability to produce the maximal thromboresistant effect. The University of Pittsburgh will provide consulting on various methods of thrombogenicity testing based on our labs prior experience in this area. Aim 3 will evaluate the ability of the TLP-coated HFM fibers (optimized during aims 1 and 2) to maintain a thromboresistant effect under flow conditions relevant to the clinical use of ECMO. The University of Pittsburgh will design and fabricate the custom test fixtures needed for such evaluation as well as serve as a consultant on related methodology.
Source: National Institutes of Health
Term: 03/19/2021 – 09/18/2021
Amount: $53,172