Hydroxychloroquine Doesn't Help COVID-19 In Patients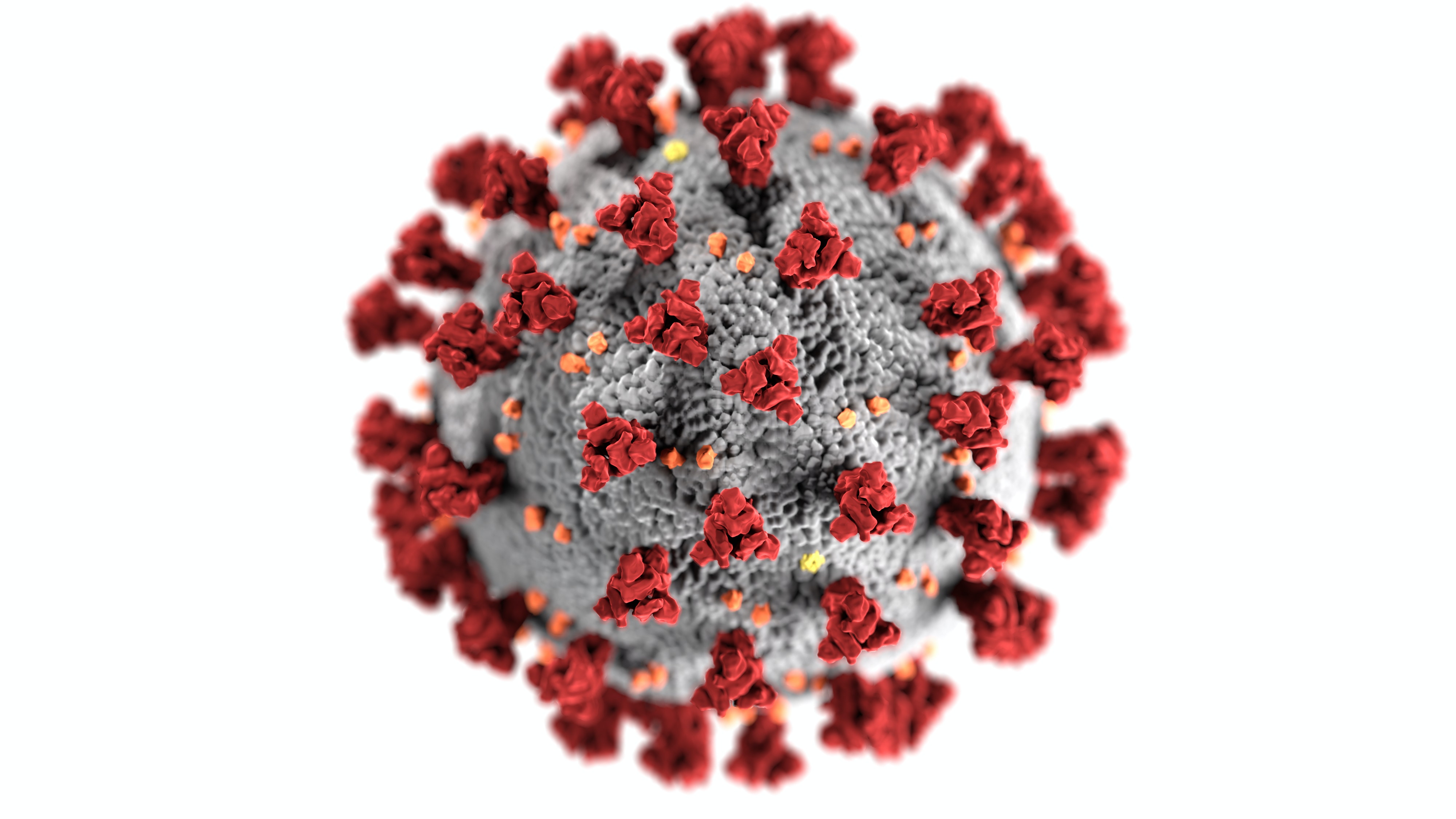 UPMC and University of Pittsburgh School of Medicine physician-scientists—including McGowan Institute for Regenerative Medicine affiliated faculty member Derek Angus, MD, MPH, UPMC chief healthcare innovation officer, chair of the UPP Department of Critical Care Medicine and physician director of the UPMC ICU Service Center, University of Pittsburgh's inaugural associate vice chancellor for health care innovation, and Distinguished Professor and the Mitchell P. Fink Endowed Chair in Critical Care Medicine at the University of Pittsburgh School of Medicine—contributed to a national study published in the Journal of the American Medical Association (JAMA) reporting findings that "do not support" the use of hydroxychloroquine for the treatment of adult patients hospitalized with COVID-19.
The Outcomes Related to COVID-19 treated with Hydroxychloroquine among In-patients with symptomatic Disease (ORCHID) study found that, when compared to inactive placebo, hydroxychloroquine did not significantly improve clinical outcomes of patients hospitalized for respiratory illness related to COVID-19.
The study, which was funded by the National Heart, Lung, and Blood Institute (NHLBI) of the National Institutes of Health, was conducted at 34 hospitals in the Prevention and Early Treatment of Acute Lung Injury (PETAL) Clinical Trials Network, which includes UPMC hospitals.
"Our study—which is supported by the gold-standard in medical research: a blinded, randomized clinical trial—puts to rest any lingering hope that hydroxychloroquine is an effective treatment against COVID-19," said study co-author Donald Yealy, MD, UPMC's senior medical director and chair of emergency medicine at Pitt and UPMC. "This allows us to focus our research and funding toward other, more promising treatments while reinforcing the public health tenants of mask-wearing, physical distancing and hand hygiene to prevent the spread of this disease."
Some laboratory studies suggested hydroxychloroquine can inhibit replication of SARS-CoV-2, the virus that causes COVID-19. Observational studies early in the COVID-19 pandemic suggested that the drug may have beneficial effects for patients with the disease, which sparked great enthusiasm for hydroxychloroquine as a potential treatment.
However, clinical trials, which are considered the highest quality research studies for understanding the effect of a drug in patients, have failed to show beneficial effects of hydroxychloroquine for patients with COVID-19, the researchers said.
"Hydroxychloroquine became a very commonly used medication for COVID-19 in the spring of 2020 without strong evidence that it would be beneficial," said the study's lead investigator, Wesley H. Self, MD, MPH, an emergency medicine physician and vice president for Clinical Research Networks and Strategy at Vanderbilt University Medical Center.
"Therefore, we conducted a clinical trial with the strongest methods possible to provide high-quality information on whether hospitalized patients with COVID-19 should be treated with hydroxychloroquine," Dr. Self said. "Combined with other studies that showed similar findings, we believe this trial provides compelling data for clinicians to stop using hydroxychloroquine for hospitalized adults with COVID-19."
Between April and June 2020, 479 patients hospitalized for respiratory illness from COVID-19 were enrolled in the ORCHID study, a blinded, placebo-controlled randomized clinical trial.
Patients who were acutely ill and hospitalized with COVID-19 were treated with 10 doses of hydroxychloroquine or placebo over five days. The patient's clinical status, including hospital discharge, oxygen use, mechanical ventilator use and death, was followed for a month after the medication was started.
The study showed no evidence that hydroxychloroquine prevented death or helped patients recover from COVID-19 more quickly. One month after starting the study, 10.4% of patients treated with hydroxychloroquine and 10.6% of patients treated with placebo had died.
In June, the NHLBI halted the study after determining that hydroxychloroquine was not likely to be of benefit to hospitalized patients with COVID-19.
Additional study author from Pitt and UPMC is Alexandra Weissman, MD, MPH. Other institutions contributing to this research are Intermountain Medical Center, University of Utah, Johns Hopkins University, University of California Los Angeles, Duke University, Massachusetts General Hospital, Wake Forest, University of Colorado, Montefiore Medical Center, Oregon Health and Sciences University, University of Washington, University of California San Francisco, University of Michigan, Harvard University, Beth Israel Deaconess Medical Center and University of Massachusetts.
This research was supported by NHLBI grants 3U01HL123009-06S1, U01HL123009, U01HL122998, U01HL123018, U01HL123023, U01HL123008, U01HL123031, U01HL123004, U01HL123027, U01HL123010, U01HL123033, U01HL122989, U01HL123022 and U01HL123020, as well as National Center for Advancing Translational Sciences grant 5UL1TR002243 and UL1TR001102. Sandoz, a Novartis division, supplied the hydroxychloroquine and placebo used in this trial.
---
RESOURCES AT THE MCGOWAN INSTITUTE
December Histology Special
Apoptosis, or "programmed cell death", is a form of cell death designed to eliminate compromised or senescent cells.  Apoptosis is controlled by multiple signaling and effector pathways that in turn, are activated in response to external growth, survival, or death factors.
A method for examining apoptosis via DNA fragmentation is the TUNEL assay.  This technique can detect early-stage apoptosis in systems where chromatin condensation has begun and strand breaks are fewer, even before the nucleus undergoes recognizable morphologic changes.

The McGowan Histology Core offers TUNEL staining on paraffin embedded or frozen tissue.
 You'll receive 30% off TUNEL staining in December when you mention this ad. Contact Julia at the McGowan Core Histology Lab by email: Hartj5@upmc.edu or call 412-624-5265.
New Sample Submission Procedures: In response to COVID-19, we ask that you contact us to schedule a drop off time. When you arrive at the building you can call our laboratory at (412)624-5365. Someone will meet you in the lobby to collect your samples. When your samples are completed, you will receive an email to schedule a pickup time.
---
SCIENTIFIC ADVANCES
Dr. Stephen Badylak's Work Featured on Life 2.0: Body Shop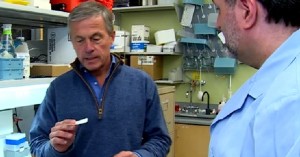 TV network Xploration Station's new series Life 2.0 recently covered how the clinical trial efforts in the laboratory of McGowan Institute for Regenerative Medicine Deputy Director Stephen Badylak, DVM, PhD, MD, are changing lives with breakthroughs in regenerative medicine.  The series, entitled "Body Shop," highlighted Dr. Badylak's patient, Keith Kaufman, and his muscle recovery following a motorcycle accident.
The accident occurred in 2002.  Mr. Kaufman underwent more than a dozen surgeries to "put back together again" his right leg.  However, even with all the surgeries, Mr. Kaufman had little use of the remaining muscle in his leg.  Primarily his leg was used for stability and balance, not much more.  When more than 20% of a muscle is damaged, the tissue can't regenerate and a stiff scar forms in place of the missing muscle, which often leads to significant disability.
Learning about the clinical trial being conducted through the McGowan Institute for Regenerative Medicine, he contacted Dr. Badylak to see if he would be a candidate for the regenerative medicine therapy being tested.  He was.  His old injuries were surgically implanted with extracellular matrix (ECM) derived from pig bladder. "If you put the matrix at the site of the injury, the body's own stem cells get recruited into that matrix and they say, 'okay, I know where I'm at, I know what I'm supposed to do,' and when they move into that structure, they begin to remodel it, and turn it into a structure that they want," says Dr. Badylak.  Mr. Kaufman also underwent pre- and post-operative physical therapy.
Mr. Kaufman is now back to his younger self, keeping up with his very active daughter.  "I can say I went through a lot of hell to get to this point, and now, it's blue skies again," says Mr. Kaufman.
The full episode is available on demand through Amazon Prime video. View an excerpt here.
---
Gene Therapy Treatment for Retinitis Pigmentosa Receives $58 Million Financing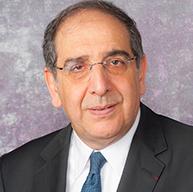 SparingVision is a biotechnology company focused on the discovery and development of innovative therapies for the treatment of blinding inherited retinal diseases. SparingVision is developing SPVN06, a gene-independent treatment for retinitis pigmentosa (RP), the most common inherited retinal degeneration. There is currently no treatment to treat all genetic forms of this rare retinal disease that leads to blindness and affects nearly 2 million people worldwide.  McGowan Institute for Regenerative Medicine affiliated faculty member José-Alain Sahel, MD, Chair of the Department of Ophthalmology at the University of Pittsburgh School of Medicine, Director of the UPMC Eye Center, the Eye and Ear Foundation Chair of Ophthalmology, and Director of the Institut de la Vision (Sorbonne Universite, Inserm, CNRS, Paris), is a co-founder of SparingVision along with Thierry Léveillard, PhD.
SparingVision recently announced a €44.5 million ($58.16 million) financing round. The round was led by 4BIO Capital and UPMC Enterprises and included Jeito Capital and Ysios Capital. In addition, current investors Bpifrance and Foundation Fighting Blindness participated in the round.
Proceeds from the financing will be primarily used to advance the development of SparingVision's breakthrough treatment SPVN06 for the mutation-agnostic treatment of RP. Most notably the funding will support SparingVision's GMP activities (including the manufacturing of a first clinical batch of the product, currently ongoing), the IND/CTA regulatory activities and the conduct of a first-in-man study, scheduled to start in 2021. SparingVision also intends to further expand its management team and commence operations in the US.
"SparingVision's neuroprotective approach, which I started working on some 20 years ago at Institut de la Vision, has all the attributes of a winning gene therapy solution for retinitis pigmentosa patients in desperate need of a universal therapeutic option. I am looking forward to helping Stéphane [Boissel, SparingVision's President and Chief Executive Officer] and the team best position SPVN06 for clinical development up to regulatory licensing," said Dr. Sahel.
SPVN06 is a proprietary, mutation-agnostic, AAV gene therapy consisting of one neurotrophic factor and one oxidative stress reducing enzyme which, acting synergistically, aim to slow or stop the degeneration of photoreceptors. Loss of photoreceptors leads to blindness in RP, one of the most common inherited retinal diseases that affects two million patients worldwide. There is currently no treatment approved for RP patients independently of their genetic background.
---
Enrollment of the First Patient in the Immune Modulation Domain of REMAP-COVID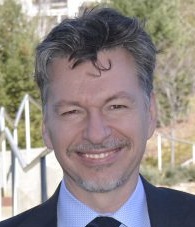 The Global Coalition for Adaptive Research (GCAR) in collaboration with Amgen and Eisai Co., Ltd., announced enrollment of the first patient in the immune modulation domain of REMAP-COVID, a sub-study of REMAP-CAP (A Randomized, Embedded, Multifactorial, Adaptive Platform trial for Community-Acquired Pneumonia) that tests multiple interventions for the treatment of patients hospitalized with COVID-19. Amgen's apremilast and Eisai's investigational eritoran are being evaluated as potential therapeutic agents.  Derek Angus, MD, MPH, is the U.S. Principal Investigator of REMAP, Chief Healthcare Innovation Officer, UPMC Health System, and an affiliated faculty member of the McGowan Institute for Regenerative Medicine.
REMAP-CAP was developed to test treatments for severe pneumonia both in non-pandemic and pandemic settings. In February 2020, REMAP-CAP rapidly pivoted to its pandemic mode (the REMAP-COVID sub-study), as per its original intent, to incorporate additional potential treatment regimens specifically targeting COVID-19 and to expand enrollment to COVID-19 patients. This trial is a multicenter, randomized platform study, with treatments tested within groupings or "domains" based on pathway or mechanism of action.
The trial is being conducted in the multi-hospital UPMC (University of Pittsburgh Medical Center) health system along with over 20 hospitals in the United States. Additional global sites across the trial network will follow. University of Pittsburgh is serving as the U.S. Regional Coordinating Center.
"Partnering with the biopharmaceutical industry to be able to efficiently test well-understood targeted agents is critical to understanding treatment paradigms for COVID-19 patients," says Dr. Angus. "Today's announcement marks an important milestone in the collaboration between industry and the scientific and academic community to work collectively to evaluate potentially promising therapies to support patients hospitalized with COVID-19."
Amgen's apremilast is an oral drug which inhibits the activity of PDE4 (Phosphodiesterase 4), an enzyme found in inflammatory cells in the human body. By inhibiting PDE4, apremilast is thought to modulate the production of inflammatory cytokines and other mediators, which may prove helpful in inhibiting the inflammatory response associated with the signs, symptoms and pulmonary involvements observed in some COVID-19 patients. Apremilast is currently approved for use in more than 45 countries as an oral treatment for inflammatory diseases including moderate to severe plaque psoriasis, psoriatic arthritis and oral ulcers associated with Behcet's disease.
"Amgen believes that, based on its mechanism of action, apremilast might help prevent the respiratory distress seen in moderate to severe-stage adult COVID-19 patients," said David M. Reese, MD, Executive Vice President of Research and Development at Amgen. "We are proud to be joining REMAP-COVID, which is an important and innovative effort utilizing a platform approach and has the potential to rapidly identify whether apremilast may improve health outcomes for patients hospitalized with moderate to severe COVID-19."
Eritoran is Eisai's in-house discovered and developed investigational TLR4 (Toll-Like Receptor 4) antagonist created with natural product organic synthesis technology. It is a structural analogue of Lipid A, which is an activator of endotoxins of bacteria. It has been previously observed to be safe in 14 clinical studies including a large Phase 3 randomized trial in severe sepsis. It is expected to suppress inflammation and increasing in severity caused by COVID-19 by inhibiting the activation of TLR4, which is found in the most upstream of various cytokine gene expression signaling that causes the cytokine-storm.
Global Coalition for Adaptive Research (GCAR) is the U.S. Sponsor of REMAP-COVID and is guiding efforts to facilitate the inclusion of multiple pharma partners in REMAP-COVID globally.
REMAP-CAP has enrolled over 2000 patients at 263 sites across 19 countries.
---
Updated Heart Transplant Allocation Policy Evaluated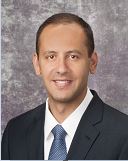 A 2018 change in the policy to allocate hearts for transplantation appears to have come with a trade-off, UPMC physicians reveal in a new analysis published in JAMA Cardiology.
In response to surging demand for heart transplants in the U.S., an updated United Network for Organ Sharing (UNOS) transplant allocation policy was implemented two years ago to lessen the organ waiting time for thousands of patients. But while wait times were reduced, it appears to have hurt patients' chances of survival and recovery after the surgery.
In the paper published, University of Pittsburgh and UPMC researchers show that despite reductions in wait list deaths and increases in rates of transplant surgeries performed, the policy appears to have brought down the patients' post-transplant one-year survival by nearly 5% nationwide.
"Sometimes it is difficult to achieve one goal without compromising the other," said lead author Arman Kilic, MD, associate director of the UPMC Advanced Heart Failure Program and affiliated faculty member of the McGowan Institute for Regenerative Medicine. While the paper does not support or criticize the policy change, it argues that its outcomes should be continually re-evaluated, he added.
The 2018 policy, revised to better reflect the urgency of each patient's need for a transplant, succeeded in reducing the wait list mortality and promoting broader geographic sharing of available organs, the new JAMA analysis found. However, as sicker patients gained easier access to transplants, the overall patient survival dropped, and the rates of postoperative new-onset dialysis and stroke increased.
"Someone can make an argument that 92% survival before the policy change might have been too good and that we were not doing enough transplants for the high-risk patients," Dr. Kilic said. "It remains to be determined if policymakers and key stakeholders support improved waiting list outcomes but at the expense of decreased survival after transplant."
JAMA editors Clyde Yancy, MD, of the Northwestern University Feinberg School of Medicine and Gregg Fonarow, MD, of the David Geffen School of Medicine at University of California, Los Angeles, cite the paper's findings in their open call for revision of the current heart reallocation policy.
"Even a modest reduction in post-transplant outcomes … cuts short the hope of renewed quality and longevity of life in heart transplant recipients," they write in their accompanying editorial. "We support policy change and process improvement—it is how we practice better medicine—but we must be certain that our changes are for the good and cause no undue harm."
---
Dr. Catalin Toma Reports Interim FLASH Registry Results on FlowTriever System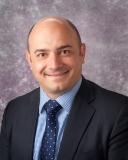 The FlowTriever percutaneous mechanical thrombectomy system (Inari Medical) is safe and provides immediate benefits to patients with acute pulmonary embolism (PE), interim results of the real-world FLASH registry suggest.  McGowan Institute for Regenerative Medicine affiliated faculty member Catalin Toma, MD, Director of Interventional Cardiology for the Heart and Vascular Institute, Director of the Interventional Fellowship at UPMC, and an Assistant Professor of Medicine at the University of Pittsburgh School of Medicine, presented study results during TCT Connect 2020.
"FLASH represents the largest prospective hemodynamic study of any PE treatment ever undertaken and is the first major all comers study of a purely mechanical thrombectomy approach to PE," said Dr. Toma.
The FlowTriever system consists of three self-expanding nitinol mesh disks designed to pluck out a clot and deliver it to a large-bore aspiration catheter for extraction; the system is meant to be used without thrombolytic therapy. It was cleared by the US Food and Drug Administration in May 2018 based on results from the FLARE investigational device exemption trial.
Among the first 230 patients enrolled in the study, there were no deaths and only three major adverse events (all major bleeds) within the first 48 hours of the procedure. An access-site complication occurred in one patient.  Significant improvements in various hemodynamic measures were seen immediately after thrombectomy, with relief of dyspnea occurring within 48 hours.
"The interim results of the FLASH registry reinforce the excellent FlowTriever safety profile in 230 real-world PE patients," Dr. Toma concluded, adding that the improvements in hemodynamics and dyspnea were "achieved with a short device time, with most patients not needing ICU care following the procedure. Further data will help design definitive studies in PE."
Underscoring the need to find safe and effective treatment options for acute PE, Dr. Toma noted that acute mortality rates are up to 40% for high-risk (massive) PE and 15% for intermediate-risk (submassive) PE at 90 days. Advanced treatment options currently center around thrombolytic therapy, but that comes with a roughly 10% risk of major bleeding, including a 2% risk of intracerebral hemorrhage (ICH).
Optimal treatment for patients at risk of deterioration, Dr. Toma said, should carry low procedural and bleeding risks and immediately improve hemodynamics, "which could be useful in interrupting the PE death spiral, especially in patients with signs of cardiogenic shock."
FLASH is a prospective, multicenter registry that will ultimately include up to 500 patients with intermediate- or high-risk PE.  Dr. Toma reported data on the first 230 patients (mean age 60.7; 52.2% men) enrolled at 19 US sites. Most patients (93.0%) had intermediate-risk PE, with the minority having high-risk PE. More than two-thirds (69.7%) had concomitant deep vein thrombosis and 38.3% had a contraindication to lytics.
---
DiFusion's New ZFUZE Biomaterial Data Beats Titanium in Multiple Studies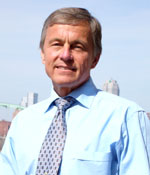 DiFusion Technologies Inc., unveiled groundbreaking osteoimmunology data at the North American Spine Society 2020 Annual Meeting demonstrating the superiority of the new biomaterial ZFUZE over nano-surfaced titanium and conventional PEEK materials. ZFUZE is the first biomaterial specifically engineered to interact with the human immune system such that the human immune system does not attack it as a foreign body. These foreign body responses lead to long-term chronic inflammation and a multitude of patient complications.
The Osteoimmunology research was conducted at the McGowan Institute for Regenerative Medicine at the University of Pittsburgh by Deputy Director Stephen Badylak, MD, DVM, PhD. A series of N-powered cellular assays were studied which compared macrophage polarization, osteoblast growth, and bone morphogenic protein upregulation. ZFUZE outperformed nano-surfaced titanium and conventional PEEK on a statistically significant basis across all three studies. The testing was conducted in triplicate and the results are being submitted to major peer reviewed journals for publication. The North American Spine Society presentation by Dr. Badylak can be viewed here.
"The results from Dr. Badylak's study support a growing body of clinical evidence that supplements our previous animal testing and explains the large statistically significant reductions in Interleukin 1-beta which we observed in our ZFUZE sheep study. In tandem, these results are groundbreaking and put DiFusion at the forefront of biomaterial research," said Derrick Johns, CEO of DiFusion. "We also are just getting early CT scans in from our first human spinal fusion surgeries and are seeing phenomenal results at the 5-, 6- and 7-month timepoint with visible boney ongrowth and ingrowth in early patients."
Titanium was first borrowed from the aerospace industry for dental implants, then moved to the hip and knee replacement market and most recently into 3D printed spinal implants. Titanium has been the mainstay orthopedic material for decades due to its strength and anti-corrosive properties. However, wear debris from titanium also has a long-documented history of causing problems in dental implants and in hip and knee replacements. The FDA recently held a hearing on "Metal Wear Debris" and is considering new labeling requirements for manufacturers. See additional details at the FDA Hearing: Metal Poisoning.
"There has been a substantial increase in the promotion of surface-enhanced titanium medical devices over the past few years. It seems appropriate and timely to recognize the relevance and critical role for patient's immune response in determining clinical outcome. It is now irrefutable that the osteo-immunologic response to devices and new biomaterials such as ZFUZE, as opposed to simply mechanical and surface properties of titanium, is paramount to long term efficacy and patient healing," said Dr. Badylak, a DiFusion Scientific Board Member.
DiFusion Inc, is biomaterial research and development company offering specialty immunomodulating polymers for the Orthopedic Spine, Total Joint, Sports Medicine, and Neurosurgery market. DiFusion received FDA clearance for ZFUZE Spinal Fusion devices in November of 2019 and has now been used on more than 100 surgeries, despite the suspension of elective surgeries due to COVID-19 in some parts of the country.
---
Dr. Bradley Nindl to Co-PI Study on Gender Integration at Marine Corps Boot Camps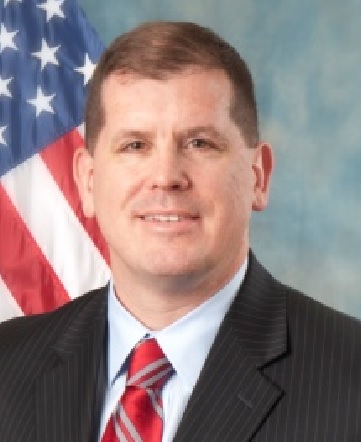 The University of Pittsburgh is conducting a $2 million study to determine the best way for the Marine Corps to approach gender integration at its two boot camps per an article by Caitlin Kenney, a writer for Stars and Stripes.
The study comes as the Marine Corps faces a looming deadline set in the fiscal year 2020 National Defense Authorization Act that mandates the service end gender-segregated training within five years at Marine Corps Recruit Depot Parris Island, S.C., and integrate training within eight years at Marine Corps Recruit Depot San Diego, Calif.
The Marine Corps wants "an independent, scientifically credible study of the models of entry-level military training to identify potential alternatives to increase gender integration of entry-level training," McGowan Institute for Regenerative Medicine affiliated faculty member Bradley Nindl, PhD, a co-principal investigator and senior adviser for the study, said.  Dr. Nindl is Director of the Neuromuscular Research Laboratory/Warrior Human Performance Research Center and Professor in the Department of Sports Medicine in the School of Health and Rehabilitation Sciences at the University of Pittsburgh.
The University of Pittsburgh School of Health and Rehabilitation Sciences also will partner on the study with the University of South Carolina's Department of Exercise Science, Insight Policy Research, and representatives from the University of Maryland's Department of Sociology, according to the Marine Corps.
The study will start October 21, 2020, and is expected to last 18 months, according to Dr. Nindl. The results are to be published in a peer-reviewed journal, however which one is still to be determined, he said.
"Synthesis of the results of this study by a non-Defense Department entity will ensure that the findings of the study are unbiased and that actionable recommendations are grounded in evidence. Vetting of the findings through the peer-review process will further substantiate the results," Dr. Nindl said.
The Marine Corps remains the only service that does not fully integrate recruits in all levels of training and it only trains female recruits at Parris Island. While the service has recently begun integrating male and female recruits at the company level at Parris Island, it is only done when there are smaller numbers of female recruits during the slower training months.
The study will include interviews, focus-group surveys, physical performance data collection, saliva samples for cortisol — a marker for stress, and injury surveillance, according to Dr. Nindl. One goal of the study is to look at "best practices" from the other military services and see how they can be adapted to the Marine Corps, he said.
The study will specifically address "the sociological effects to increased gender integration and consider training models which maintain the same level of discipline, physical fitness, attention to detail, and camaraderie," according to a Marine Corps statement.
Last month, Marine Commandant Gen. David Berger said the Marine Corps faces two challenges with fully integrating the boot camps: finding enough female Marines to be drill instructors at each recruit depot and infrastructure.
Parris Island has limited barracks space for women, and San Diego has none, so even getting women and men to train on both coasts immediately cannot happen, Gen. Berger said.
"It's definitely not as simple as build a couple buildings, and we'll be there," he has said about infrastructure concerns at boot camps.
In the meantime, the Marine Corps will conduct its own study in the winter by sending a group of female drill instructors to Marine Corps Recruit Depot San Diego to see how the service can train female recruits at the base for the first time, Gen. Berger said.
Despite the challenges, Gen. Berger said in five years he would like to see as many companies as possible training platoons comprised of men and women.
---
Questionnaire-Based Tool Measures Fatigue in Patients Receiving Dialysis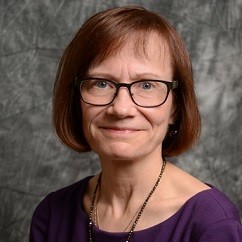 A recent study has validated a new patient-reported outcome measure that assesses fatigue in patients receiving long-term dialysis treatments. The results appear in an upcoming issue of the Clinical Journal of the American Society of Nephrology (CJASN).  McGowan Institute of Regenerative Medicine affiliated faculty member Mary Amanda Dew, PhD, Professor of Psychiatry, Psychology, Epidemiology, Nursing, and Biostatistics at the University of Pittsburgh and also a Professor at the Clinical and Translational Science Institute, is a co-author on this study.
Fatigue, which affects most patients with kidney failure who receive hemodialysis, contributes to poor quality of life and is associated with higher risks of cardiovascular disease, depression, and early death. Unfortunately, fatigue can be difficult to quantify. To address this, Angela Ju, PhD (University of Sydney, in Australia), and her colleagues developed a patient-reported measure of fatigue–called Standardized Outcomes in Nephrology-Hemodialysis (SONG-HD) Fatigue–and evaluated its potential in 485 adults receiving hemodialysis in the United Kingdom, Australia, and Romania. SONG-HD Fatigue calculates the average fatigue over a period of 1 week, and it gauges tiredness, energy, and the impact of fatigue on life participation.
"Currently, fatigue is assessed in a wide range of different ways using measures that vary in terms of content, length, reliability, and validity. Most are quite lengthy, and it is unclear which measure is the best to use," said Dr. Ju. "This makes it difficult for researchers to choose how to assess fatigue and compare effectiveness of interventions evaluated in different studies."
The study assessed SONG-HD Fatigue in accordance with the recommended US Food and Drug Administration guidelines for patient-reported outcome measures. The authors concluded that it appears to be a reliable and valid measure to be used in trials involving patients receiving hemodialysis.
"Establishing a core outcome measure for fatigue will allow researchers to do 2 important things: to quickly and accurately assess the impact a new intervention has on fatigue as experienced by patients receiving hemodialysis, and to allow the comparison of interventions across different trials to see which one is superior in terms of its effect on fatigue," Dr. Ju said. "Patients want to know about fatigue regardless of whether or not the intervention was designed to affect it. The core outcome measure helps to provide this information. Interventions specifically targeting fatigue will require a more comprehensive measure."
An accompanying editorial notes that "patients on maintenance hemodialysis have been very clear that fatigue is an important problem for them. Investigators such as Ju and colleagues have heard them. Now it is time for all us, clinicians and researchers alike, to do the same."
---
Dr. Sachin Velankar Receives NSF Grant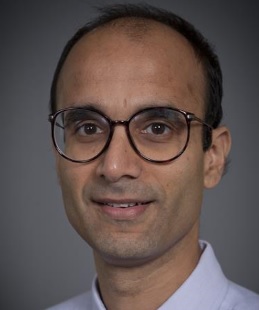 McGowan Institute for Regenerative Medicine affiliated faculty member Sachin Velankar, PhD, Professor, Department of Chemical & Petroleum Engineering, Swanson School of Engineering, University of Pittsburgh, recently was awarded a National Science Foundation grant for his proposal entitled "Collaborative Research: Micromechanics of Meniscus-bound Particle Clusters."  Dr. Valenkar shares this grant with Charles Schroeder, PhD, Associate Head and Ray and Beverly Mentzer Professor, Department of Chemical & Biomolecular Engineering, University of Illinois at Urbana-Champaign.  The award is for three years for a total of $510,000 ($292K as the Pitt portion).
An abstract of the proposal reads:
Surface tension phenomena are important in a variety of physical processes including blending of immiscible fluids, formation of sprays and aerosols and foaming of plastics. This collaborative project concerns particle-liquid mixtures that are generally called particulate suspensions. Examples include slurries encountered in mineral and ceramics processing, particle-filled molten plastics, and printing inks. In such particulate suspensions, the addition of a second immiscible liquid induces particle "sticking" and aggregation due to surface tension and capillary forces. A familiar example is a sandcastle whose strength comes from small water droplets which bind the sand grains together by capillary forces. This project will conduct fundamental studies of interparticle capillary forces in mixing flows. Particle clusters bound by capillary forces will be placed in well-defined flows and studied using new methods in automated flow control. This work aims to understand the flow dynamics of particle clusters and the limits of their stability, which refers to the conditions under which clusters rupture due to the applied flow. Over the past decade, surface tension-induced particle clustering has been exploited for a wide range materials and materials-processing applications including macroporous ceramics, 3D printing, conductive plastics, and printing electronic circuits. The results of this project will enable rational design of mixing operations that exploit capillary forces to develop new materials.

In multiphase suspensions containing particles and two immiscible liquids, capillary forces can induce particle clustering. The clusters comprise two or more particles bound by a meniscus liquid. In this project, the dynamics and rupture mechanics of particle clusters in simple shear or planar extensional flow fields will be studied using video microscopy and automated flow control. A feedback-controlled microfluidic device known as a Stokes trap will be used to precisely manipulate particles using viscous forces, to create well-defined meniscus-bound particle clusters, and to subject the clusters to precisely controlled flows. This work aims to achieve a fundamental understanding of the dynamics and rupture of particle clusters in well-defined flows. The project will reveal fundamentally new information, including the criteria for rupture of particle clusters, and how these criteria depend on the composition of the cluster, viscosity of the meniscus fluid, and particle roughness. The design of mixing operations for liquid/liquid/particle mixtures is presently empirical in nature. This project will establish micromechanics-based design rules for such mixing operations that exploit capillary forces to develop new materials. The project will form the basis for training of graduate and undergraduate students.
Congratulations, Dr. Valenkar!
---
Tailor-Made Polymers Easier to Obtain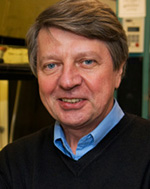 Polymer particles of any architecture, e.g. combs, stars, rings, have been produced for years thanks to the groundbreaking ATRP method discovered by Krzysztof Matyjaszewski, PhD, the J.C. Warner Professor of Natural Sciences at Carnegie Mellon University and affiliated faculty member of the McGowan Institute for Regenerative Medicine. Now scientists show how to carry out such reactions even more easily – in the presence of oxygen, in homelike conditions.
Polymers are everywhere you look. They are used to manufacture packaging film, plastic bottles, cable insulation, fleece and nylon clothes, PVC floors and modern nail polishes. Polymers also include Teflon used to covers frying pans and Kevlar, known from bulletproof vests. But they are not only plastics. Polymers also include nucleic acids that make up our genetic code, as well as proteins that build the body.
"Our goal is to produce tailor-made polymers," says Dr. Matyjaszewski. Twenty-five years ago, the research team developed the groundbreaking ATRP (Atom Transfer Radical Polymerization) method. This method enables super-precise production of polymers with predetermined architecture. Thanks to this discovery, the Polish researcher received the Foundation for Polish Science Prize (2004), the Wolf Prize (2011), and the Benjamin Franklin Medal (2017), and every year he is named among the world's top Nobel Prize candidates. He is one of the most cited Polish chemists.
"Imagine that enlarged polymers look like tens or hundreds of meters long bead necklaces," he says, adding that thanks to ATRP, it is possible to precisely design what a string of such beads will look like, which colors will follow one another, where and how the string will branch, what shape it will have and where the most valuable beads will be placed.
This makes it possible to create polymers in the shape of combs, rings, stars, trees, or entire networks. If the shape and composition of the polymer are designed properly, it acquires the desired physical and chemical properties. Therefore, it is possible to design, for example, polymers which, under the influence of specific stimuli, expand or contract, organize themselves or repair damage. They can be super-soft, extremely hard or, for example, have a very low coefficient of friction. Dr. Matyjaszewski says that 17 companies have already been granted licenses to use the ATRP reaction.
How does ATRP work? During normal radical polymerization, successive beads are attached to each other at a frequency of one millisecond. This means that a chain of one thousand beads is formed in one second. At this speed, it is difficult to precisely control what is happening. "And we figured out how to make a pause, say, one minute long, after each bead. So, what used to happen in one second is extended to several hours. During this time, you can carefully choose the beads," says Dr. Matyjaszewski.
The problem until now was that the ATRP reaction had to run under strictly anaerobic conditions. The presence of oxygen in the environment prevented polymerization. Therefore, the polymers were prepared in special gloveboxes or with the use of vacuum lines, and it was necessary to deoxidize all components before the reaction. "It was troublesome. We wondered if there was an easier way to do it," Dr. Matyjaszewski explains.
Now, researchers from his team have found a way. Only a few ingredients are needed: sodium pyruvate in combination with a small amount of copper catalyst and UV light. They make it possible to remove oxygen from the reaction mixture. The study was published in Chemical Science.
"Thanks to this, instead of carrying out the reactions in isolated systems, it can be done in an open vessel, on an ordinary table. You only need a simple reaction vessel, such as an ordinary glass vial or glass, in which all the necessary ingredients should be mixed. Thus, obtained ATRP cocktail is illuminated with UV rays for half an hour and it's ready," says Dr. Matyjaszewski.
Since the ATRP reaction can now be easily carried out in the presence of oxygen, the costs of polymer production will decrease, because you do not need to use sophisticated equipment. This also means that this new method of polymerization can be used by researchers who are not experts in the field. In this way, anyone who needs advanced tailor-made materials will be able to easily obtain them in their laboratory (it does not necessarily have to be a polymer chemistry laboratory). In addition, an experiment that is not sensitive to oxygen and can be performed in aerobic conditions, it is more reproducible because there is no risk that a small amount of oxygen may disrupt it. Another advantage of the new ATRP method is that it makes it possible to obtain polymers in a short time, which facilitates and accelerates the process of discovering new materials.
In the next stage, scientists want to check how to carry out the reaction in light other than UV, for example blue, green and infrared radiation, which would have less impact on cells or enzymes, but more easily penetrate various types of materials.
---
Roy Lab Research Featured in JBC Special Virtual Issue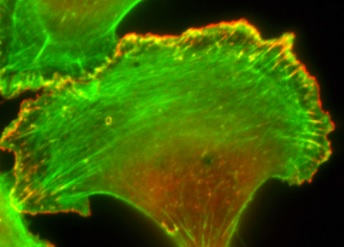 Animals, plants, fungi, and protozoans all have eukaryotic cells, and the cytoskeleton in these systems plays an important role in cell shape, movement, and division. Disruption in this complex network of protein filaments can lead to cell and organ dysfunction.
The Journal of Biological Chemistry (JBC) recently released a special virtual issue compiling a list of papers published in the journal over the last two years that represented the most exciting advances in the eukaryotic cytoskeleton field, and it features research from bioengineers at the University of Pittsburgh Swanson School of Engineering.
McGowan Institute for Regenerative Medicine affiliated faculty member Partha Roy, PhD, Associate Professor of Bioengineering, Cell Biology, and Pathology at Pitt, leads a research group that studies cell migration and applies this fundamental knowledge to pathological conditions, such as cancer metastasis or excessive blood vessel formation. The lab's article, "The VASP-profilin1 (Pfn1) interaction is critical for efficient cell migration and is regulated by cell-substrate adhesion in a PKA-dependent manner," was selected for the JBC virtual issue.  McGowan Institute faculty member Sanjeev Shroff, PhD, Distinguished Professor of and Gerald E. McGinnis Chair in Bioengineering and Professor of Medicine at the University of Pittsburgh, is also an author on the paper.
"This study looked at the fundamental process of how cells move and the signaling pathway that regulates it," said David Gau, PhD, postdoctoral associate in the Roy Lab and the first author on the paper.
"For proper cell migration, the actin cytoskeleton has to be efficiently remodeled," he explained, "and one of the most important parts for remodeling the actin cytoskeleton for cell migration is a process called protrusion."
In protrusion, a cell attempts to reach out and attach itself to a surface so that it can propel forward. Dr. Roy's group studied how interaction between two important actin-binding proteins — profilin and VASP — might be regulated during cell movement.
"We proposed a mechanism on how these two proteins interact with each other based on the adhesive state of the cells," said Dr. Gau. "We showed that when these two proteins are interacting, it promotes actin polymerization, which then allows cells to make protrusions and move.
"When a cell is not in an attached state, there is a decrease in interaction between profilin and VASP," he continued. "This cyclic adhesion-deadhesion-dependent regulation of profilin-VASP interaction involves tuning of biochemical modification of profilin at a certain site."
Understanding this fundamental cell process may help reveal ways to reduce aggressive cell movement or impact other cellular dysfunction. Dr. Roy's lab continues to work in this area by studying how these types of protein interactions promote cancer metastasis or blood vessel formation. Given the importance of these types of actin-binding proteins in cancer, Dr. Gau is also looking at mechanisms to regulate the cellular levels of these proteins.
Illustration:  Image of a cell and the actin cytoskeleton fluorescently labeled. (Credit: Roy Lab)
---
HERL Receives Patent for Computer Pointing Device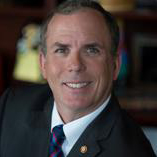 University of Pittsburgh's Human Engineering Research Laboratories (HERL) recently announced its latest patent to help improve mobility for people who use prosthetics.
The patent is a pointing device for computer mice to be used by people with prosthetic hands. HERL focuses on innovative technologies that improve human mobility.
"The ability to use a computer is critical in today's world, and using a mouse is ubiquitous unless you use a prosthetic arm," said McGowan Institute for Regenerative Medicine affiliated faculty member Rory Cooper, PhD, founding director of HERL and one of the researchers named on the patent. "This technology opens an efficient, and cost-effective means for individuals who use prosthetic arms to access a computer, which could be revolutionary."
Dr. Cooper is also associate dean for inclusion and Distinguished Professor in Pitt's School of Health and Rehabilitation Sciences.
---
AWARDS AND RECOGNITION
Darleen Noah Named a 2020 CFO of the Year Awards Winner by Pittsburgh Business Times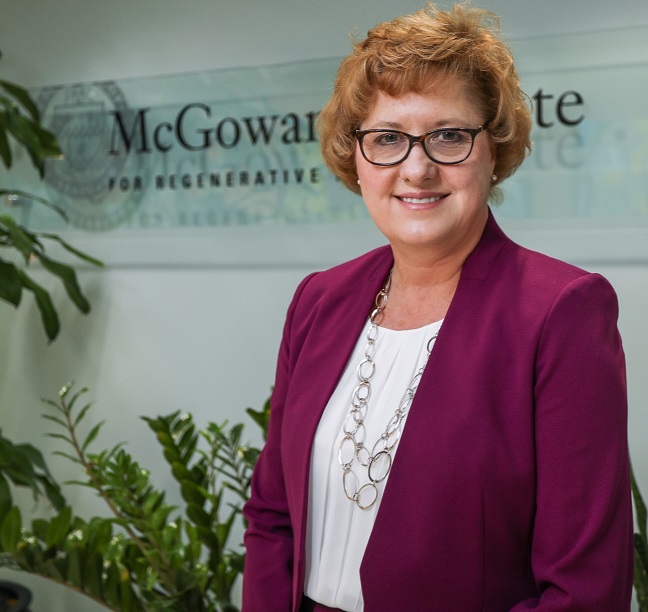 The Pittsburgh Business Times (PBT) has announced the recipients of their 2020 CFO of the Year Awards, and Darleen Noah, Director of Fiscal Operations for the McGowan Institute of Regenerative Medicine and the University of Pittsburgh's Department of Plastic Surgery, is a recipient of a PBT CFO Award.  These awards honor financial professionals in western Pennsylvania for outstanding performance as corporate financial stewards.
Under Ms. Noah's leadership, all of the grant management (pre- and post-award) takes place, as well as purchasing, procurement, payroll, and the coordination of McGowan Institute occupied space management needs with the University's property management office. Ms. Noah is widely recognized as superb fiscal executive who is effective and efficient in managing a complex set of administrative and fiscal operations. She leads a team of six specialists who manage a portfolio of approximately 225 research grants and contracts with an annual operating budget of ~$15 million.  Ms. Noah is an excellent leader who has successfully applied her technical (fiscal) and interpersonal skills to manage the fiscal and business management aspects of a multifaceted research program. Her ability to respond to multiple actions with short notice has earned her the praise of internationally recognized researchers. She is highly respected by her peers and her customers.
The program accepts nominations for CFOs or equivalent positions in the western Pennsylvania region. Companies do not have to be headquartered in the region, but CFO nominees must have an office in the region.  Honorees are chosen by a panel of judges and the Pittsburgh Business Times editorial staff. Winners will be honored at a virtual ceremony on November 19, 2020, and in a special supplement that will be inserted in the Pittsburgh Business Times.
Congratulations, Darleen!
---
Bioengineering PhD Students Receive External Fellowships in Academic Year 2020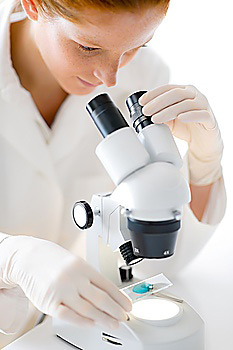 Over the past ten years, the Department of Bioengineering at the University of Pittsburgh has made a concerted effort to help its PhD students compete for external fellowships, with the goal of providing a well-rounded educational experience.
These efforts have led to an overall increase in external funding, and during Academic Year 2020, there were a total of 38 external predoctoral fellowships in the Department of Bioengineering, which represents 30 percent of its PhD student population.  Many of these students work in the labs of McGowan Institute for Regenerative Medicine affiliated faculty members.
Also, as a part of this overall effort, the Department of Bioengineering received four training grants from the National Institutes of Health, which provide an institutional award for students to advance their predoctoral research in health-related areas. This funding, along with external awards, enhances research opportunities for students in the Swanson School of Engineering.
"Being part of a training grant program has really helped me plug into the cardiovascular bioengineering community at Pitt and has introduced me to the various resources available through the NIH and other external funding sources," said Haley Fuller, a graduate student in the Synthetic Biology and Biomimetics Laboratory. "This program, community, and opportunity has helped guide my own progress as an investigator, as well as opened the door for multidisciplinary discussion with faculty and like-minded students that otherwise would be difficult to facilitate."
"Sharing research and communicating with members of my cohort provides me support outside of the lab," said Abigail Allen, a graduate student in the Cell Migration Lab. "Additionally, the stipend provided by the program gives me more flexibility to conduct the research I am interested in."
Through a competitive application process, a new cohort of students are appointed to the training grants each year. The following students were appointed as training grant fellows during the 2020 Academic Year, Sept. 1, 2019 – Aug. 31, 2020, and were mentored by McGowan Institute affiliated faculty members.
---
Latinx Community Engagement Grant Awarded to Team of Engineers, Art Historians, and Public Health Educators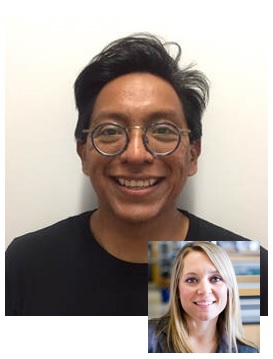 Jorge Jimenez, a PhD candidate in bioengineering in the lab of McGowan Institute for Regenerative Medicine affiliated faculty member Morgan Fedorchak, PhD, Assistant Professor of Ophthalmology, Chemical Engineering, and Clinical & Translational Sciences at the University of Pittsburgh, and Marisol Villela Balderrama, a PhD student in history of art and architecture, led a team effort to earn a Year of Engagement 2020 award for "Diseño Juntxs (Design Together): Engineering and Art with the Latinx Community in Pittsburgh." The Year of Engagement invited students, staff, and faculty to create partnerships that confront challenges to engagement and co-create solutions at the institutional, local, regional, statewide, national, or international levels in the 2020-21 academic year and beyond.
Diseño Juntxs (Design Together) is a series of remote bilingual (Spanish/English) workshops engaging Latinx youth in prototype design activities. The workshops will focus on art and design of the Americas in the Pre-Columbian traditions and teach the engineering design process using free, bilingual 3D prototyping software (Tinkercad.com, Autodesk Inc.).
The project is a co-partnership with Casa San José, a local Latinx nonprofit organization in Beechview, PA. The team was developed through the Emerging Latinx Community Research and Publishing Group (ELC), a mentoring and networking program for those interested in Latinx health issues.
"Our culturally tailored approaches to design thinking bridge interdisciplinary perspectives, and we believe our strategy to be inclusive to our community," Jimenez added. "I hope this project adds value to the education space as a case study in inclusive practices to teaching design."
Illustration:  Dr. Fedorchak laboratory (Jimenez)/McGowan Institute for Regenerative Medicine (Fedorchak).
---
Dr. John Pollock Receives 2020 Science Education Award from the SfN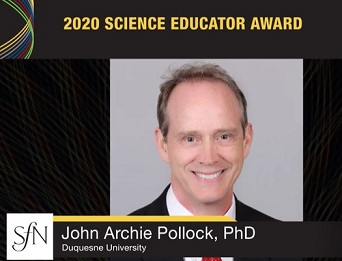 The Society for Neuroscience (SfN) is an organization of nearly 36,000 basic scientists and clinicians who study the brain and the nervous system.  Recently, McGowan Institute for Regenerative Medicine affiliated faculty member  John Pollock, PhD, received the SfN 2020 Science Educator Award for his work in promoting stem education and health literacy. Dr. Pollock leads a basic science research effort on the neurobiology of pain.
Dr. Pollock, a professor of biological science at Duquesne University, has a long and illustrious history of promoting STEM education and health literacy primarily supported with funds from Science Education Partnership Awards (SEPA) at the National Institute of General Medical Science (NIGMS) of the NIH, among other federal and foundation grants. As director of the Partnership in Education, Dr. Pollock has created an impressive array of educational resources and activities for museums, schools, and public use, including apps, video and board games, museum exhibits, web resources, and dome shows (projected in a planetarium). This comprehensive, decades-long program is complemented with rigorous evaluation and assessment, which has resulted in seven peer-reviewed papers on STEM/health literacy. Dr. Pollock has also created a children's television show called Scientastic!, which has been broadcast on public television stations nationwide and won two Emmy® Awards. Other outreach projects led by Dr. Pollock have celebrated Charles Darwin's 200th birthday and involved a multi-year and city-wide partnership with several museums.
The Science Educator Award is supported by The Dana Foundation, a private philanthropic organization dedicated to advancing understanding about the brain in health and disease through research grants and public outreach.
Congratulations, Dr. Pollock!
Illustration:  Society for Neuroscience.
---
Regenerative Medicine Podcast Update
The Regenerative Medicine Podcasts remain a popular web destination. Informative and entertaining, these are the most recent interviews:
#215 –– Drs. Harvey Borovetz and Salim Olia discuss their research in pediatric circulatory support.
Visit www.regenerativemedicinetoday.com to keep abreast of the new interviews.
---
PUBLICATION OF THE MONTH
Author: Self WH, Semler MW, Leither LM, Casey JD, Angus DC, et al
Title: Effect of Hydroxychloroquine on Clinical Status at 14 Days in Hospitalized Patients With COVID-19: A Randomized Clinical Trial
Summary: Importance: Data on the efficacy of hydroxychloroquine for the treatment of coronavirus disease 2019 (COVID-19) are needed.
Objective: To determine whether hydroxychloroquine is an efficacious treatment for adults hospitalized with COVID-19.
Design, setting, and participants: This was a multicenter, blinded, placebo-controlled randomized trial conducted at 34 hospitals in the US. Adults hospitalized with respiratory symptoms from severe acute respiratory syndrome coronavirus 2 infection were enrolled between April 2 and June 19, 2020, with the last outcome assessment on July 17, 2020. The planned sample size was 510 patients, with interim analyses planned after every 102 patients were enrolled. The trial was stopped at the fourth interim analysis for futility with a sample size of 479 patients.
Interventions: Patients were randomly assigned to hydroxychloroquine (400 mg twice daily for 2 doses, then 200 mg twice daily for 8 doses) (n = 242) or placebo (n = 237).
Main outcomes and measures: The primary outcome was clinical status 14 days after randomization as assessed with a 7-category ordinal scale ranging from 1 (death) to 7 (discharged from the hospital and able to perform normal activities). The primary outcome was analyzed with a multivariable proportional odds model, with an adjusted odds ratio (aOR) greater than 1.0 indicating more favorable outcomes with hydroxychloroquine than placebo. The trial included 12 secondary outcomes, including 28-day mortality.
Results: Among 479 patients who were randomized (median age, 57 years; 44.3% female; 37.2% Hispanic/Latinx; 23.4% Black; 20.1% in the intensive care unit; 46.8% receiving supplemental oxygen without positive pressure; 11.5% receiving noninvasive ventilation or nasal high-flow oxygen; and 6.7% receiving invasive mechanical ventilation or extracorporeal membrane oxygenation), 433 (90.4%) completed the primary outcome assessment at 14 days and the remainder had clinical status imputed. The median duration of symptoms prior to randomization was 5 days (interquartile range [IQR], 3 to 7 days). Clinical status on the ordinal outcome scale at 14 days did not significantly differ between the hydroxychloroquine and placebo groups (median [IQR] score, 6 [4-7] vs 6 [4-7]; aOR, 1.02 [95% CI, 0.73 to 1.42]). None of the 12 secondary outcomes were significantly different between groups. At 28 days after randomization, 25 of 241 patients (10.4%) in the hydroxychloroquine group and 25 of 236 (10.6%) in the placebo group had died (absolute difference, -0.2% [95% CI, -5.7% to 5.3%]; aOR, 1.07 [95% CI, 0.54 to 2.09]).
Conclusions and relevance: Among adults hospitalized with respiratory illness from COVID-19, treatment with hydroxychloroquine, compared with placebo, did not significantly improve clinical status at day 14. These findings do not support the use of hydroxychloroquine for treatment of COVID-19 among hospitalized adults.
Trial registration: ClinicalTrials.gov: NCT04332991.
Source: JAMA. 2020 Nov 9:e2022240. Online ahead of print.
---
GRANT OF THE MONTH
PIs: Piervincenzo Rizzo
Co-PIs: Samuel Dickerson, Ian Sigal, Ian Conner, and Robert Handzel
Title: Managing Glaucoma in the Digital Age: A New Tonometer to Connect Patients to their Caregivers
Description: Glaucoma is an age-related disease and the second cause of blindness in the world. The risk of developing glaucoma surges when the intraocular pressure (IOP) increases. The measurement of IOP is the cornerstone of the diagnosis/management of glaucoma because elevated pressure is the only risk factor that can be modified through invasive surgery. However, tests for IOP now need to be administered by professional caregivers and is known to miss changes in pressure due to the natural circadian rhythm and the sporadic surges of IOP. The consequence is that the traditional ways IOP is measured during an office visit miss vital information about daily changes and spikes and are unable to demonstrate the effect of medication or patients? compliance to a given therapy. In this project, we propose to develop an off-the-counter home tonometer to perform self-measurements of the intraocular pressure using an engineering principle, the propagation of solitary waves, never explored in ophthalmology. This new tonometer would connect remotely glaucoma patients to their eye-care providers via smartphone and a Web-based App, interfaced with the patients? electronic health record.
The proposed glaucoma assessment tonometer is based on the dynamical interaction between the highly nonlinear solitary waves (HNSWs) propagating within a chain of a few mm particles, embedded in the instrument, and the eye to be evaluated and in point-contact with the tip of the instrument (one end of the chain). The instrument will contain: (1) a trigger to induce the waves; (2) a short chain with an internal sensor to measure the waves; (3) a programmable hardware to link the waves? features to the IOP; (4) Bluetooth technology to communicate with smartphones; (5) an App to chart the IOP data on the smartphone and to interface with the patient?s EHR for direct access by the eye-care professionals. The team is also committed to educating the youngest through outreach activities, volunteering, or judging at international competitions. Finally, the project results will be presented at international conferences and disseminated through peer-reviewed publications.
This award reflects NSF's statutory mission and has been deemed worthy of support through evaluation using the Foundation's intellectual merit and broader impacts review criteria.
Source: National Science Foundation
Term: October 1, 2020 – September 30, 2024 (Estimated)
Amount: $1,099,984