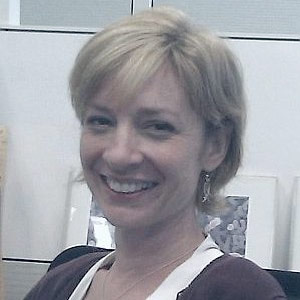 Former University of Pittsburgh Swanson School of Engineering student Rebecca Gottlieb, PhD, is now the Director of Advanced Research at Medtronic Diabetes, Northridge, California, where she leads a team in advanced research concepts toward future generation products for the management of diabetes, including closed loop algorithms, sensors, drug delivery, and supporting products. Dr. Gottlieb completed her PhD in the laboratory of McGowan Institute for Regenerative Medicine affiliated faculty member James Antaki, PhD, and also worked for McGowan Institute affiliated faculty members Stephen Winowich and Richard Schaub, PhD, in UPMC's artificial heart clinical program.
While at Pitt and UPMC, Dr. Gottlieb assisted with equipment during human implantation and explantation of artificial heart devices, and monitored clinical values in operating room, intensive care unit, and step down unit settings. She trained on various heart assist devices and intra-aortic balloon pumps (IABPs), including CardioWest TAH, Thoratec VAD, Novacor VAD, Heartmate VAD, and Abiomed VAD; Arrow IABP, Datascope IABP, and Bard IABP. She also monitored IABP parameters and assisted with in-hospital and emergency air transport of patients with IABPs.
On August 27, 2015, Dr. Gottlieb will receive the highest honor Medtronic bestows. She will be honored by induction into the Bakken Society. The Bakken Society is an honorary society that recognizes employees of Medtronic, Inc. for their outstanding contributions to Medtronic's technical or scientific progress. Membership in the Bakken Society is Medtronic's highest honor for technical contributions. The Society is named after Earl E. Bakken, Founder and Director Emeritus of Medtronic and charter member of the Society.
Read more…
LinkedIn: Rebecca Gottlieb, PhD