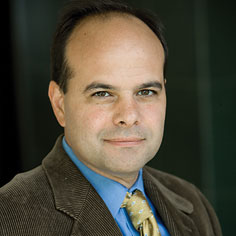 The University of Pittsburgh recently announced the launch of LifeXTM, an initiative that will provide expertise, capital and working space to new companies addressing the most complex challenges facing modern medicine.  The 10-year goal of the project is to deliver new solutions to tackle prevalent and intractable global diseases. Led by McGowan Institute for Regenerative Medicine affiliated faculty member Dietrich Stephan, PhD, the renowned human geneticist and entrepreneur and professor and chairman of the Department of Human Genetics at the University of Pittsburgh, the initiative's initial focus will be on cancer, Alzheimer's, multidrug-resistant bacterial infections, obesity and diabetes, and rare genetic diseases.
Pitt's Graduate School of Public Health founded LifeX to leverage life science innovation at Pitt. This initiative amplifies the University's ongoing efforts to translate discovery and invention in the lab to the marketplace and to address public health issues.
"LifeX is a strategic engine for nurturing cutting-edge, life-saving health solutions and moving these innovations to market," said Pitt Chancellor Patrick Gallagher. "This is familiar territory for us. Teams at Pitt have developed the vaccine that eradicated polio, launched immunotherapy products that can potentially cure cancer, and pioneered the field of organ transplantation. What's different and truly exciting about LifeX is that it dramatically expands the University's capacity to take our work to scale and have a meaningful and powerful impact on health around the globe."
LifeX will operate as its own entity and include four key components:
LifeX Labs: a facility that will nurture the next generation of biotechnology organizations. Startup companies will be invited to LifeX's Pittsburgh headquarters in the Strip District near downtown Pittsburgh, which will extend the innovation corridor from Oakland. This site will include the latest technology and equipment as well as mentorship from LifeX's active management group of industry experts.
LifeX Seed: a targeted investment fund raising $25 million to provide early-stage funding to support companies involved in the LifeX Labs over a five-year period.
LifeX Capital: a larger fund that will be created to assist biotechnology companies working within LifeX's specialty areas of interest. The fund will deliver investment over a five-year period and syndicate heavily with its network of investors and partners.
LifeX Portfolio: a collection of companies that will be funded and facilitated by LifeX. These will consist largely of trailblazing startup pharmaceutical companies from around the world, selected for their stand-out innovation and potential solutions.
"At LifeX, the world's leading minds will come together to solve our biggest health care problems," said Dr. Stephan. "It's where groundbreaking theories can become working realities and our success will be measured by the number of lives we improve."
This initiative also addresses a void identified by the Brookings Institution's report about Pittsburgh's future as a global innovation city. The report said the region "does not have a platform of leading life sciences companies to collaborate with the private sector and help to sustain industry growth."
Dr. Stephan said LifeX "provides the expertise and resources that will serve to drive our life sciences innovation into the marketplace by creating solutions for large unmet health needs."
Read more…