Wagner Cardiovascular Engineering Laboratory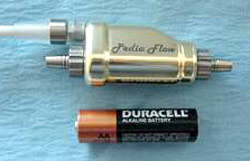 The primary research interests of the Wagner Laboratory in the McGowan Institute for Regenerative Medicine are in the area of cardiovascular engineering with projects that address medical device biocompatibility and design, tissue engineering, and targeted imaging.  The laboratory's mission is to apply engineering principles to develop technologies that will improve the diagnosis and treatment of cardiovascular disease.
Cardiovascular Tissue Engineering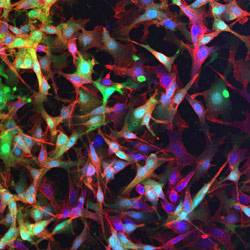 For cardiac failure, congenital heart disease, valvular and vascular disease, efforts have been focused on developing novel biodegradable materials that are mechanically appropriate for replacing or augmenting the soft and elastic tissue of the cardiovascular system. The laboratory has developed an array of thermoplastic elastomers as well as thermoresponsive hydrogels that have shown value in vivo in replacing the cardiac wall or blood vessels as well as for temporary mechanical supports to alter the remodeling processes associated with disease. These materials have been processed with a variety of techniques and applied as material therapy alone, in combination with pharmaceutical agents for local drug delivery, or with stem cells for augmented tissue regeneration.
The materials and processes developed in this effort, while designed for cardiovascular application, are amenable to numerous regenerative medicine areas directly or with modifications in molecular design or processing. One current area of effort, in conjunction with the Armed Forces Institute for Regenerative Medicine (AFIRM), is in developing tissue constructs for body wall replacement. Other areas of potential application under development include ophthalmic, gynecologic and orthopedic augmentation and replacement.
Medical Device Biocompatibility and Design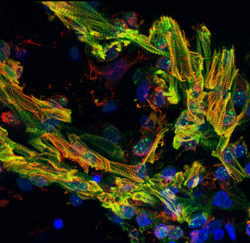 An ongoing interest area for the laboratory since the 1990's has been evaluating and seeking to improve the blood biocompatibility of circulatory assist devices.  This work has spanned from in vitro models to clinical studies. Current emphasis is on the development of very low volume rotary blood pumps for the pediatric, particularly neonatal, population. We are interested in how the surfaces and high shear fields generated by these devices interact with blood elements to potentially cause platelet and leukocyte activation. Another major effort seeks to develop molecular coatings for the blood contacting surfaces of these devices to reduce the likelihood of forming life threatening blood clots.
A second area of interest is the development of blood oxygenators. The Wagner Laboratory has developed computational fluid dynamics models to study blood flow within oxygenators and related this to thrombic deposition. Current work is also focused on developing biohybrid lungs with endothelialized gas transfer surfaces to reduce anticoagulation requirements for long term patient support. Additionally, the laboratory has been involved with a variety of projects involving blood-contacting devices, for instance, to develop a membrane system to scavenge deleterious host antibodies and to evaluate a bead-packed column to preferentially adsorb pro-inflammatory cytokines from patients at risk for septic shock.
Targeted Vascular Imaging
A longstanding collaboration between the Wagner Laboratory and that of Dr. Flordeliza Villanueva in the Cardiovascular Institute at the University of Pittsburgh has focused on developing agents for targeted vascular imaging. Specifically this work has involved creating, characterizing and optimizing ultrasound contrast media (microbubbles) to illuminate regions of the microvasculature that are exhibiting markers of a variety of conditions. Primary emphasis has been on imaging markers of inflammation or angiogenesis. With inflammation imaging we have shown the ability for these targeted microbubbles to detect cardiac transplant rejection as well as "ischemic memory", where a temporarily blocked coronary artery does not cause cardiac damage, but does leave behind a temporary state of inflammation. Such targeted imaging could find clinical diagnostic application in assessing the risk for a subsequent myocardial infarction. In the case of angiogenesis, we are interested in imaging tissue beds that would be responsive to growth factor therapy, as well as vasculature associated with growing tumors.