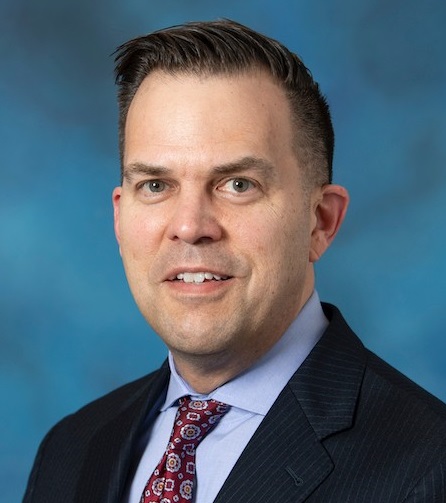 The McGowan Institute for Regenerative Medicine has been one of the prolific research centers at the University of Pittsburgh over the past 25 years, particularly in terms of its impact from translating discoveries from the lab to the clinic/market.
With more than 1,000 invention disclosures submitted, 220 patents issued, and 203 licenses executed, including 34 spinout companies, the approximately 250 McGowan Institute-affiliated faculty and their students have established a track record for commercial translation unrivaled at Pitt.
The director of the McGowan Institute, William Wagner, PhD, recently spoke to a gathering of regional investment professionals at a luncheon hosted by the Pittsburgh Venture Capital Association to outline the exciting pipeline of life science innovation from McGowan Institute researchers that could one day be produced in Pittsburgh, or even in outer space.
Dr. Wagner's presentation comes on the heels of the announcement of the $100 million grant from the Richard King Mellon Foundation to establish the Pitt BioForge, a new facility for Pitt researchers, clinicians, and industry to collaborate on the development and production of personalized cellular therapeutics, viral vectors, gene therapies, antigens for vaccine development, and more.
"If it doesn't get to the patient, we haven't fulfilled our mission," Dr. Wagner said, explaining that all new McGowan Institute researchers receive mentoring with a clinical and entrepreneurial focus so that from day one they are thinking not only about their science, but how to ensure that their research crosses the Rubicon into the clinic.
Dr. Wagner traced the progression of the McGowan Institute from the legacy of organ transplantation pioneered by Thomas Starzl at Pitt in the 1980s, to today, where Pitt researchers continue groundbreaking research to restore organ and tissue function.
As Pittsburgh became a global center for transplants, Dr. Wagner recounted, it resulted in an abundance of people awaiting organs. This created an organic opportunity for Pitt researchers and clinicians to begin to develop methods to try to keep the patients alive as they awaited donor organs.
Dr. Wagner pointed specifically to two innovations originating at the McGowan Institute that have made a huge impact on patients, and others recently spun out into companies and preparing for clinical trial, that are transforming patient care for those with impaired organ function.
The first was when Pitt researchers partnered with a California turbine company to create a rotary blood pump in the 1990s. That pump now has long-term survival rates in some people of more than 10 years, approaching the effectiveness of a transplant. A next-generation version being brought to market, initially in India, employs magnetics to avoid some of the issues of blood protein damage resulting from the heat generated by the current pumps.
The second is the Hemolung Respiratory Assist System, from the lab of Pitt professor of bioengineering William Federspiel, PhD, which received FDA approval in November. The device, marketed by ALung Inc., can be used as a bridge to lung transplant and received emergency use from the FDA last year to treat critically ill COVID patients. The device removes carbon dioxide from the blood and recirculates it to the body.
More recently the McGowan Institute approach has combined both medical devices and human tissue engineering, often in tandem. Dr. Wagner called out several recent Pitt startups originating from the McGowan Institute that are taking a next-generation approach to organ and tissue repair.
Another key to the McGowan Institute's success has been its ability to cultivate multi-investigator and multi-institution consortiums to produce focused innovation around specific tissues and/or patient populations.
A few examples include:
Armed Forces Institute for Regenerative Medicine (AFIRM)
Pitt and Wake Forest University formed a consortium as part of the larger AFIRM initiative to explore restoring muscle animation and promoting scar healing for soldiers injured by IEDs.
Michigan-Pittsburgh-Wyss Regenerative Medicine Resource Center
This partnership focuses on oral, dental, and craniofacial research and development.
Pennsylvania Pediatric Device Consortium
Pitt and the Children's Hospital of Philadelphia (CHOP) received a $5 million grant from the FDA to develop medical devices, particularly for pediatric patients.
Pitt is leading a $22 million grant funded by the Defense Advanced Projects Research Agency to create an artificial intelligence-based platform for healing muscle injuries. Other members include Carnegie Mellon University, Northwestern University, University of Vermont, University of Wisconsin, and Walter Reed National Military Medical Center.
NSF Engineering Research Center for Revolutionizing Metallic Biomaterials
This consortium is exploring the creation of implantable systems employing degradable biomaterials for tissue reconstruction and regeneration. Partners include North Carolina A&T and the University of Cincinnati.
Alliance for Biomanufacturing in Low Earth Orbit
The McGowan Institute is pioneering the exploration of low earth orbit for regenerative medicine.
If you would like to learn more about collaborating with the McGowan Institute researchers, contact the Institute. Or you can explore McGowan Institute-developed regenerative medicine innovations available for licensing.
Read more…