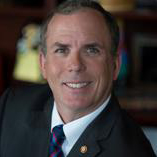 This year, 20 projects were selected for 2021 Seed Grant Program, and a project of McGowan Institute for Regenerative Medicine affiliated faculty member Rory Cooper, PhD, FISA and Paralyzed Veterans of America Professor and Distinguished Professor of the Department of Rehabilitation Science & Technology and Founding Director and VA Senior Research Career Scientist of the Human Engineering Research Laboratories, was one of the projects funded.
Dr. Cooper's project is entitled, "Active Accommodations for Laboratories."  Its focus is on students with disabilities and its objective is explained here: Students with disabilities face barriers while attending university courses that require hands-on laboratory activities. Typically, those students are forced to take a passive role rather than actively participating in the labs, which leaves them with a subpar education. This project will attempt to provide students with disabilities the necessary accommodations for them to actively participate in their lab activities along with their peers to the greatest extent possible.
The Seed Grant Program, now in its fourth year, provides startup funding to transformative projects that support the goals of Pitt's strategic plan. More than 70 total applications were received, including 59 from faculty and 15 from staff. Ninety volunteers from across Pitt participated in reviewing the applications. Their recommendations were reviewed and endorsed by Provost Cudd before being presented to and approved by Chancellor Patrick Gallagher.
Congratulations, Dr. Cooper!
Read more…