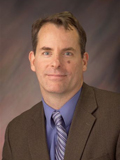 Cardiol Therapeutics Inc., a leader in the production of pharmaceutical cannabidiol (CBD) products and in the development of innovative cannabidiol medicines for heart disease, announced the formation of the Clinical Steering Committee (CSC) for a Phase 2 international trial in acute myocarditis using its CardiolRx™100 cannabidiol formulation.
McGowan Institute for Regenerative Medicine affiliated faculty member Dennis McNamara, MD, Professor of Medicine at the University of Pittsburgh and the Director of the Heart Failure/Transplantation Program at the University of Pittsburgh Medical Center, is the chair of Cardiol's Acute Myocarditis CSC.
The role of the CSC is to advise on the trial design, provide overall supervision of the trial, and ensure that it is being conducted in accordance with the principles of Good Clinical Practice. The CSC has oversight of the protocol, any protocol amendments, and provides advice to the investigators on all aspects of the trial.
Acute myocarditis is characterized by inflammation of the heart muscle (myocardium). The most common cause is viral infection of the heart tissue which is initially responsible for the inflammation. In a significant number of cases, perhaps due to an autoimmune process, the inflammation persists with ongoing myocardial damage and depressed heart function. Although the symptoms are often mild, myocarditis remains an important cause of acute and fulminant heart failure and is the most common cause of sudden cardiac death in people less than 35 years old.
CardiolRx™100 is Cardiol Therapeutics' pure pharmaceutically (cGMP) produced high concentration cannabidiol formulation that is THC free (<10ppm). Based on the large body of experimental evidence of the anti-inflammatory and cardioprotective properties of cannabidiol in models of cardiovascular disease, Cardiol believes there is an opportunity to develop a potential breakthrough therapy for acute myocarditis that would be eligible for designation as an orphan drug. In the United States, an orphan drug designation is granted for pharmaceuticals being developed to treat medical conditions affecting fewer than 200,000 people. These conditions are referred to as orphan diseases.
Read more…