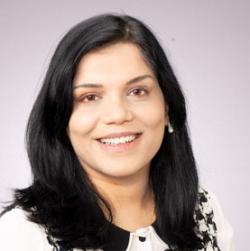 The McGowan Institute for Regenerative Medicine welcomes new affiliated faculty member Tirthadipa Pradhan, PhD.
Dr. Pradhan is a Research Assistant Professor of Medicine in the University of Pittsburgh Division of Hematology/Oncology.  Prior to this appointment, she was a postdoctoral fellow and an instructor/junior faculty in Pitt's Department of Pathology.
Dr. Pradhan studied in India at the University of Calcutta and the Centre for Cellular and Molecular Biology, in the UK at the University of Sheffield, and in Canada at Simon Fraser University where she received her PhD in Molecular Biology and Biochemistry.
Dr. Pradhan's research interests include:
identifying molecular targets of sickle cell hepatobiliary injury
molecular mechanism of the blood bile barrier formation and regulation
understanding the mechanism of chronic liver injury progression
post translational regulation of Wnt signaling pathway
vascular disorders of the liver
Welcome!!