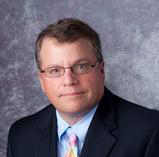 The National Institutes of Health (NIH) National Institute of Diabetes and Digestive and Kidney Diseases has awarded a grant of $2.59 million to George Gittes, MD, director of the Richard King Mellon Foundation Institute for Pediatric Research, co-scientific director at UPMC Children's Hospital of Pittsburgh, and affiliated faculty member of the McGowan Institute for Regenerative Medicine, to support continuing development of gene therapy technology that may have the potential to cure Type 1 and Type 2 diabetes, which affects approximately 10% of the U.S. population, or more than 34 million people.
"Diabetes gene therapy could eliminate the need for insulin replacement for people with diabetes and holds the potential to provide long-term effectiveness, or even be a cure for diabetic patients," said Dr. Gittes, also chief of pediatric surgery at UPMC Children's.
Developed by Dr. Gittes, the gene therapy technology has restored normal glucose levels in the blood of mice by reprogramming beta cells in the pancreas.
"This funding will continue to support our research in diabetic primates as we move toward human clinical trials," said Dr. Gittes. "We saw encouraging data in our preclinical mice studies, where the gene therapy reprogrammed pancreatic cells to restore normal blood glucose levels in diabetic mice for approximately four months, which could translate to decades in humans. More recently, preliminary results in monkeys also have been very promising."
This technology is the subject of an exclusive license agreement entered between Genprex and the University of Pittsburgh in February of 2020. Dr. Gittes is the inventor of the gene therapy for diabetes, and he is eligible to receive royalties on this technology in the future.
Read more…
UPMC/Children's Hospital of Pittsburgh/University of Pittsburgh Schools of the Health Sciences News Release
Children's Hospital of Pittsburgh News Release