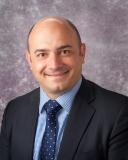 Inari Medical, Inc. announced the enrollment of the first patient in the FlowTriever All-Comer Registry for Patient Safety and Hemodynamics ("FLASH") using the FlowTriever® System for the treatment of pulmonary embolism (PE).  McGowan Institute for Regenerative Medicine affiliated faculty member Catalin Toma, MD, Interventional Cardiologist, UPMC Presbyterian, is the Principal Investigator for FLASH.
FLASH is a 500-patient prospective, multicenter registry study to evaluate real world outcomes after treatment of patients with intermediate and high-risk PE with FlowTriever. FLASH represents the latest investment in a robust pipeline of clinical studies and follows the completion of the FlowTriever Pulmonary Embolectomy ("FLARE") clinical study early this year and the recent launch of the ClotTriever Outcomes Registry ("CLOUT") evaluating outcomes after treatment of deep vein thrombosis (DVT) with Inari's ClotTriever system.
"We are pleased to be the first site to enroll a patient in FLASH," said Thomas M. Tu, MD, Director of the Pulmonary Embolism Response Team (PERT) at Baptist Health Louisville.  "In our experience, the FlowTriever System consistently and safely removes large volumes of clot from the pulmonary arteries, allowing us to improve heart function while avoiding the need for thrombolytics drugs and their associated bleeding risk.  FlowTriever is the only mechanical thrombectomy device indicated for the treatment of PE and has become our first line therapy."
"Compared to the previous FLARE study, FLASH will allow us to evaluate both short- and long- term outcomes in a much broader group of patients," said Dr. Toma. "In particular, the six-month follow-up will allow us to determine how significant clot removal improves cardiac hemodynamics, symptoms and quality of life metrics over the longer term."
"FLASH reflects Inari's commitment to the production of clinical data to help advance the understanding and treatment of PE and we look forward to working with a dedicated group of physician investigators to execute this important study," said Bill Hoffman, Inari's Chief Executive Officer.  "We are also pleased to announce the achievement of another important milestone having treated our 1,000th patient this month, a testament to our physician community's dedication to non-lytic based treatment of venous thromboembolism [VTE] patients."
The FlowTriever System is designed to remove large clot volume from large veins, including pulmonary embolism.  The procedure does not require use of thrombolytic drugs, which carry significant risk of bleeding and are contraindicated in many patients. The FlowTriever System is 510(k) cleared for the non-surgical removal of thrombus (blood clots) from the peripheral vasculature and for the treatment of pulmonary embolism.
Illustration:  McGowan Institute for Regenerative Medicine.
Read more…