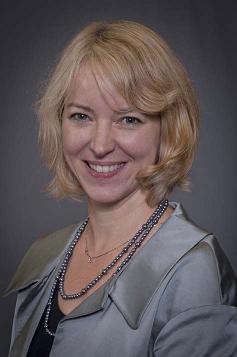 Sometimes, in order to understand the big picture, you need to start by assessing the smallest of details. It's a truth that engineers know well — selecting the right materials can mean the success or failure of a given application.
As technology advances, researchers have assessed engineering materials at the microscopic level for applications ranging from nanomachines to semiconductors, specialized coatings to robotics. For researchers at the University of Pittsburgh's Swanson School of Engineering, looking closely enough to engineer materials for cutting-edge applications would not have been possible without the generous $1 million gift that Thomas F. Dudash provided in 2018.
Mr. Dudash, an alumnus of the University of Pittsburgh who received his bachelor's degree in metallurgical engineering in 1960, never imagined that he'd have a million dollars to donate for advanced research. After a lifelong career with Allegheny Ludlum, he wanted to share his success with the next generation of materials engineers.
The gift was designated for the Department of Mechanical Engineering and Materials Science (MEMS), the successor to the metallurgical engineering program. The gift enabled the Department to purchase specialized sample holders that allow researchers to make in situ observations of materials behavior at the nanoscale using transmission electron microscopy.
Those observations have led to foundational discoveries that are crucial for materials development.  McGowan Institute for Regenerative Medicine affiliated faculty member Anne Robertson, PhD, MEMS and BioE professor, and her team use the micro-CT in their NIH-supported work studying the causes for rupture of intracranial aneurysms (IAs).
Dr. Robertson and her team used the specialized micro-CT equipment to analyze aneurysm tissue from patients and found that calcification is substantially more prevalent than previously thought. The micro-CT was able to identify microcalcifications as small as 3 micrometers. The team discovered differences in the types of calcification in ruptured versus unruptured aneurysms, made possible using the micro-CT system. This improved understanding should lead to new therapeutic targets and, ultimately, improved outcomes for patients with aneurysms.
Great innovations require the right tools. Thanks to Mr. Dudash's gift, the MEMS Department has the tools to innovate, discover and create—tools that have produced an important base of knowledge that manufacturers will be building on for years to come.
Read more…
University of Pittsburgh Swanson School of Engineering News Release