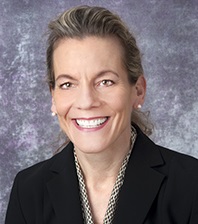 Pelvic organ prolapse (POP) is a condition where the organs in the pelvis push against the vagina, creating a "bulge" that can extend outside of the body. It results from a weakening of the muscles and tissues that help support the pelvic organs. This disorder affects many women, but surgical treatments with polypropylene mesh – devices initially designed for hernia repairs, not vaginal use – often result in complications.
Researchers from the University of Pittsburgh will use a five-year, $2,500,000 award from the National Institutes of Health to create a novel repair device designed for the vagina that may improve outcomes in POP surgery. McGowan Institute for Regenerative Medicine affiliated faculty member Pamela Moalli, MD, PhD, professor of obstetrics, gynecology, and reproductive sciences at Pitt and pelvic reconstructive surgeon at UPMC Magee-Womens Hospital, and Steven Abramowitch, PhD, associate professor of bioengineering in the Swanson School of Engineering, will lead this effort.
Drs. Abramowitch and Moalli co-direct the Center for Interdisciplinary Research in Female Pelvic Health (CIRPH) where they focus on the impact of pregnancy, delivery, and other life-changing events on the structural integrity of the pelvic floor. They aim to develop preventative treatment options for POP and more effective patient-specific treatments.
"The purpose of this project is to design and develop novel solutions for POP repair since past materials were never specifically developed for the functional and material properties of the vagina," said Dr. Moalli. "Based on our studies, the properties of most meshes are altered following implantation with tensioning and loading, which in some cases can lead to suboptimal outcomes. Ultimately, this funding mechanism will allow us to design a device with properties that more closely mimic the native properties of the vagina and its supportive tissues. We believe this approach will create a more favorable biological response compared to current mesh products."
Since polypropylene – the material used in current POP meshes – is very stiff, it is manufactured with a knitted pattern, which causes mechanical behaviors that can exacerbate inflammation and fibrosis in some women. This may ultimately result in complications including pain and/or mesh exposure, potentially requiring additional surgeries and removal of the implanted mesh.
"Our group will evaluate the use of elastomeric polymers whose inherent stiffness is similar to that of the vagina but are also tough enough to meet the physiologic loading demands within the pelvis," explained Dr. Abramowitch. "The designed solutions will contain pore geometries that provide the device with counterintuitive mechanical behaviors, such as the ability to expand rather than contract when you pull on it. We believe that this will allow for better integration between our device and the patient's tissue."
To optimize the design, the team will test the biological response to devices with different material stiffnesses, fiber widths, and device thicknesses.
"The materials we chose can be 3D printed, which allows us to adjust the geometric features of the device and design it so that we reduce issues seen in current meshes, such as wrinkling and permanent deformation," said Dr. Abramowitch. "We will use computational modeling and laboratory testing to develop a rigorous understanding of the mechanics as it relates to the female pelvis. Ultimately, we want to use our knowledge of how the body responds to the mechanics of the device to better inform our design process."
Drs. Abramowitch and Moalli hope that their novel device, designed specifically for the vagina, will significantly improve the outcomes of prolapse surgeries while minimizing complications.
"Issues that negatively impact the quality of life and are specific to women often do not get the attention that they deserve in research," said Dr. Moalli. "This is an opportunity to develop solutions for women that are designed based on an understanding of the uniqueness of female anatomy and biology."
Read more…
University of Pittsburgh Swanson School of Engineering News Release