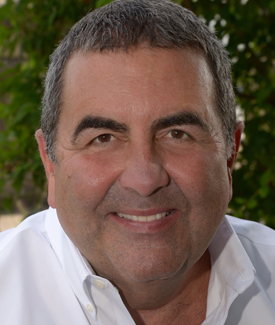 A respiratory dialysis system that was developed at the McGowan Institute for Regenerative Medicine Medical Devices Lab has been used to treat 16 COVID-19 patients, in conjunction with non-invasive or mechanical ventilation.  The core technology developed at the Medical Devices Lab, was licensed to the spinout ALung Technologies, and ALung has designed and produced a clinically viable device, which is called the Hemolung® Respiratory Assist System (RAS).
Recently, McGowan Institute faculty member William Federspiel, PhD, the William Kepler Whiteford Professor in the Department of Bioengineering, Chemical Engineering, and Critical Care Medicine, and ALung's Chairman and CEO Peter DeComo spoke with Regenerative Medicine Today host John Murphy, McGowan Institute Executive Director, about
the development history of the Hemolung® RAS,
how the Hemolung® RAS has been successfully used in helping COVID-19 patients, and
the new technology—Modular Extracorporeal Lung Assist System (ModELAS)—being advanced in the Medical Devices Lab today.
Listen to their conversation here.
The Hemolung® is a minimally invasive device that does the work of the lungs by removing carbon dioxide directly from the blood, much as a dialysis machine does the work of the kidneys. The Hemolung® can help eliminate damage to the lungs caused by ventilators; with the carbon dioxide removed directly from the blood by the Hemolung®, the pressure that the ventilator imposes on the lungs can be reduced, minimizing damage to the lungs.
Created to help chronic obstructive pulmonary disease (COPD) and acute respiratory distress syndrome (ARDS) patients, Hemolung® has already been used on thousands of patients in Europe, where it was approved in 2013, and it is currently in clinical trials in the United States.
Mechanical ventilation requires patients to be sedated and intubated, and a myriad of complications can arise from the treatment, including collapsed lung, alveolar damage, and ventilator-associated pneumonia. For these more critically ill patients, the Hemolung® could be used to help remove CO2, which would allow the mechanical ventilation process to be done more gently.
The Hemolung® is currently in a clinical trial in the U.S., and at this time is not approved for general use in the U.S.  However, ALung  recently received Emergency Use Authorization (EUA) from the U.S. Food and Drug Administration for use of the Hemolung® in COVID-19 cases.
Researchers in the Medical Device Lab are now developing the Modular Extracorporeal Lung Assist System (ModELAS) as a compact, wearable, platform artificial lung. The ModELAS may be configured for adult low-flow extracorporeal CO2 removal (ECCO2R) and pediatric or adult full respiratory support through an exchange of the fiber bundle.
Learn more…
Listen to the Regenerative Medicine Podcast, where Dr. Federspiel and Mr. DeComo discuss the Hemolung® and the use of this device in treating COVID-19 patients
Louisiana State University Academic Medical Center Clinical Case Report
View a Hemolung application in the fight against COVID-19, presented by WPBF News
View a Hemolung application in the fight against COVID-19, presented by Palm Beach Gardens Medical Center
View a Hemolung application in the fight against COVID-19, presented by Pittsburgh Technology Council
University of Pittsburgh Swanson School of Engineering News Release