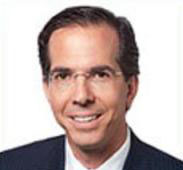 Procirca is a clinical healthcare services business focused on cardiovascular surgery, clinical neurophysiology, perioperative blood management, and clinical engineering. For more than 25 years, Procirca has led the way in bringing state-of-the-art technologies and therapies to market. As a wholly owned subsidiary of UPMC, Procirca's clients worldwide have access to world-class academic resources, clinical research capabilities, and physician domain experts. The experience gained from the breadth and depth of its client base enables Procirca to design custom solutions which yield clinical and economic benefits.
McGowan Institute for Regenerative Medicine affiliated faculty member Steven Winowich, President of Procirca, recently spoke with Regenerative Medicine Today host John Murphy, McGowan Institute Executive Director, about
the history of Procirca
how its artificial heart program leads to patient recovery, transplant, or destination therapy
ongoing research into pediatric heart support and devices
Listen to their conversation here.