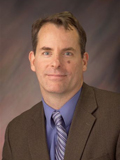 The Peripartum Cardiomyopathy Network (PCN) is a network of physicians and nurses at clinical sites across the United States and Canada dedicated to both clinical care and investigation of peripartum cardiomyopathy. McGowan Institute for Regenerative Medicine affiliated faculty member Dennis McNamara, MD, Professor of Medicine, University of Pittsburgh and the Director of the Heart Failure/Transplantation Program at the University of Pittsburgh Medical Center, is a co-director of PCN.
Peripartum cardiomyopathy (PPCM) is a rare complication of pregnancy which occurs in 1 of every 3,000-4,000 live births in the United States. It shares all the phenotypic features of other forms of acute non-ischemic cardiomyopathy but presents in women in the last month of pregnancy or the first several months postpartum. While most affected women will recover varying levels of cardiac function over the first year after presentation, unfortunately almost half do not recover completely and are left with chronic dilated cardiomyopathy. Peripartum cardiomyopathy remains a major cause of maternal morbidity and mortality.
Recently, Amanda Roberts for Fox8 highlighted PPCM and obtained input from Dr. McNamara for her report.
Dr. McNamara says the biggest problem surrounding PPCM is the lack of awareness of the condition among medical providers.
"No one expects a young woman in her 20s, 30s, 40s to be presenting with a heart condition at a time that should be a wonderful event – the birth of their child. It's unexpected, and symptoms can be quite subtle," Dr. McNamara said.
While the condition can be genetic, doctors say it can also develop in any pregnant woman and tends to show up more in black women.
"It's sad to say, but it's an important issue right now because the U.S. is the only developed country where maternal mortality is actually increasing, and there's a big effort now to find out why that is and how that can be changed," Dr. McNamara said.
The tricky thing is that the symptoms of PPCM mimic those experienced during pregnancy and after delivery. Dr. McNamara says that's why women themselves are their best advocate. If a woman experiences excessive swelling, shortness of breath, difficulty breathing or heart palpitations, she should go to the doctor asking specifically about her heart.
Dr. McNamara says the test to confirm PPCM is relatively easy with a non-invasive echocardiogram. And doctors say once it's diagnosed early, it's easier to treat. Dr. McNamara says they continue to make medical providers more aware.
"We are getting better. People are picking up and are more aware of the illness. It's relatively easy to diagnose if you think of it. The important thing is to think of it," he said.
Dr. McNamara says there are women whose cases of PPCM are not caught early enough, which results in the mother needing a transplant or death.  But for those cases that are caught early, roughly 70 percent of those women have their heart function return to normal over the course of a year.
Read more…