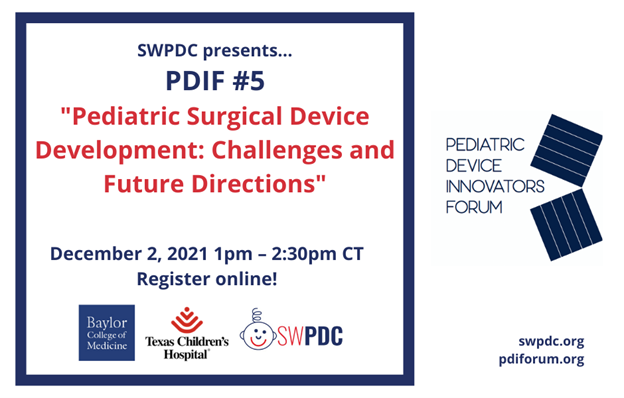 A great need currently exists for medical devices designed specifically for children.
Pediatric Device Innovators Forum (PDIF) is a recurring collaborative educational experience designed to connect and foster synergy among innovators across the technology development ecosystem who are interested in pediatric medical device development.
A collaboration between the FDA and the five Pediatric Device Consortia (PDC):
Thank you for helping us reach more people by the details of our upcoming Pediatric Device Innovators Forum! Below are several templates you can use across any number of platforms. You can click on the links in the Table of Contents below to jump to the specific template you want.
Questions? Contact southwestpdc@bcm.edu