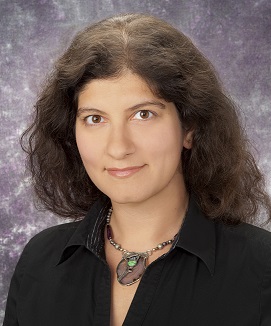 A treatment that may improve the 10-year survival rate for ovarian cancer patients should be a consideration, according to a recent study led by McGowan Institute for Regenerative Medicine affiliated faculty member Faina Linkov, PhD, MPH, chair of Duquesne University's Health Administration and Public Health program in the Rangos School of Health Sciences.
Intraperitoneal/intravenous chemotherapy (IP/IV) has been associated with improved survival rates in several published randomized trials. Its use in the U.S. and Europe, however, has been limited by various complications, including harsh side effects reported by some patients, catheter complications and lower rates of completion. Additionally, IP/IV chemotherapy is not always available and accessible outside of larger tertiary healthcare facilities.
The recent Duquesne/University of Pittsburgh study, published in Cancer Medicine, reported that those who underwent the IP/IV treatment experienced improved 10-year survival rates in comparison to IP/IV treatment-eligible patients who did not undergo the treatment. Typically, less than 50 percent of patients survive five years after being diagnosed with advanced ovarian cancer. This study is unique in evaluating long-term ovarian cancer survivors.
"The study shows that IP/IV chemotherapy should be considered for ovarian cancer patients who are good candidates for the procedure," said Dr. Linkov. "While the study found that only 14 percent of patients were treated with IP/IV, they did experience improved 10-year survival."
Using hospital registry data from the UPMC Health system, Dr. Linkov analyzed the data of more than 1,800 ovarian cancer patients and worked with gynecologic oncologists to interpret the results. The IP/IV treatment was significantly associated with improved 10-year survival rates, with no impact on cancer recurrence.
"The study suggests that we need to explore new ways of identifying patients who may benefit from this treatment," said Dr. Linkov.
Read more…
Duquesne University News Release
Abstract (Survival and recurrence after intraperitoneal chemotherapy use: Retrospective review of ovarian cancer hospital registry data.  Shalkar Adambekov, Samia Lopa, Robert P. Edwards, Lara Lemon, Shu Wang, Sarah E. Taylor, Brian Orr, Faina Linkov.  Cancer Medicine, Vol. 9, Issue 20, first published 08/19/2020.)