McGowan Institute Affiliated Faculty Receive Awards for Excellence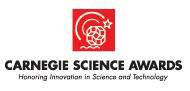 The Carnegie Science Center established the Awards for Excellence program in 1997 to recognize and promote outstanding science and technology achievements in Western Pennsylvania. The Carnegie Science Awards have honored the accomplishments of more than 400 committed individuals and organizations that have improved lives through their contributions in science and technology. Award winners were announced on January 29, 2015. On May 8, 2015, at the Carnegie Music Hall the following McGowan affiliated faculty members will be honored for their tremendous work and its impact on the vitality in the region:
The Advanced Materials Award recognizes accomplishments in materials science that create new materials or properties leading to significant business, economic, or societal benefits for the region.
Steven Little, PhD
Dr. Steven Little has invented and demonstrated the application of "programmable" biodegradable polymer-based biomaterials for use in advanced drug-delivery strategies such as immunotherapeutics and tissue engineering. His work has opened the door to rapid customization of the behavior of biomaterials that, although having excellent records of FDA translation (superbly safe and naturally resorbable materials), are known to exhibit extremely unpredictable release behavior, with little correlation between how the release system was formulated and how the formulation behaves. The formulation of these biomaterials through the remarkable computer models developed by Dr. Little are being used to optimize in a matter of minutes the delivery time and dose of a release system. Prior to this development, the previous trial-and-error approach could take at least months and often multiple years of testing. The new approach can save millions of dollars for each formulation to be developed.
There are many applications for controlled release of medications. One example relates to gum disease. The Little Lab has shown in preclinical studies that custom-designed, controlled-release micro-capsules can reverse gum disease, the leading cause of tooth loss in adults and sometimes termed the most serious oral health problem of the 21st century, as it is becoming associated with serious complications such as heart disease, stroke, and even pre-term child birth (to just give a few examples). Current treatment includes scaling, root planning, and other procedures to remove the plaque and bacteria that have accumulated in pockets between the teeth and gums. The Little polymer technology employs controlled-release micro-capsules, filled with a protein that, when injected into the pockets between the gums and the teeth, acts as a homing beacon. It guides immune cells to the diseased area, reducing inflammation, creating an environment that fights the disease process, and even could create conditions favorable for gum tissue to regrow.
The Catalyst Award recognizes individuals and organizations that have come to exemplify an area of science because of the actions they have taken to create public awareness over a broad swath of society.
Rory Cooper, PhD
Dr. Rory Cooper's contributions to the science, technology, engineering, and math (STEM) fields have been significant and diverse. They range from programs from K-12, high school educators, college undergraduates, graduate programs, and programming for our returning Veterans interested in STEM fields. All of the educational and innovative programs that Dr. Cooper offers are designed to get people interested and engaged in assistive technology, to solve complex problems, and ultimately, to provide technologies for people with disabilities to empower them to become more independent and have a higher quality of life. The mission of the Human Engineering Research Laboratories is "to continuously improve the mobility and function of people with disabilities through advanced engineering in clinical research and medical rehabilitation," and the vision is "to create a world where all people with disabilities have unencumbered mobility and function so that they can fully participate in and contribute to society." Dr. Cooper consistently demonstrates that by not only the programming that he has created, but also on an individual basis, consistently challenging people with disabilities to stay and remain engaged, overcome obstacles, and to exceed goals they have set for themselves.
The impact that Dr. Cooper has on the local, regional, national, and international community is quite significant. With the multitude of non-profit organizations he works with or is a chair member of, he impacts the local community by being an advocate for our Veterans and people with disabilities. Regionally, he serves as a Civilian Aide to the Secretary of the Army, where he advises senior military leadership on transitional issues for Veterans with disabilities, aiming to give them a successful transition into civilian life. Nationally, he is having some of HERL's programming replicated throughout the United States to increase interest in STEM and technology to assist those with disabilities. And internationally, he has a significant influence on other laboratories dedicated to supporting the needs of the disabled; ranging from countries with significant capabilities to do such to third world regions of the world.
The Life Sciences Award recognizes and honors scientific advances in new and innovative biomedical and life sciences endeavors.
Yadong Wang, PhD
Dr. Yadong Wang is the founder of the "Pittsburgh Biomaterials Foundry," a state-of-the-art research lab and materials preparation facility whose goal is to improve lives through biomaterials innovation. Using a multidisciplinary approach combining chemistry, biology, and materials science and engineering, Dr. Wang has created functional biomaterials that will enable new treatments in regenerative medicine. He is advancing the field through innovations in biomaterial design, processing, and application. His development of a cell-free, biodegradable artery graft offers a transformative change in coronary artery bypass surgeries: Using the technology that he has developed, within 90 days after surgery, the patient will have a regenerated artery with no trace of synthetic graft materials left in the body. Dr. Wang has designed grafts to harness the body's regenerative capacity. This new approach is a philosophical shift from the predominant cell-centered approaches in tissue engineering of blood vessels. Because the grafts are highly porous, cells can easily penetrate the graft wall, and mononuclear cells occupied many of the pores within 3 days. In preclinical studies, within 14 days, smooth muscle cells–an important blood vessel builder–appear. At 90 days, most inflammatory cells are gone, which correlate with the disappearance of the graft materials. The artery was regenerated in situ and pulsed in sync with the host. Furthermore, at 1 year the composition and biomechanical properties of the regenerated arteries are the same as native arteries. This study is the first that shows a complete transformation of a synthetic plastic tube to a new artery.
Current approaches toward tissue-engineered arteries require a long production cycle because of the required cell culture steps. The newly developed graft is made in a few days, stores in a dry pouch at ambient temperature, and is readily available off the shelf. The ease of use and storage are similar to the conventional Dacron® grafts. Also, Dr. Wang's invention of a truly biodegradable and biodegradable elastomer has led to an explosion in research in bioelastomers. Science Translation Medicine called this research "a departure from traditional tissue engineering" and "bridging the gap for small-diameter vascular grafts." Companies are competing to license this technology.
The Emerging Female Scientist Award recognizes a female leader whose cutting-edge work inspires change in math, science, or technology. The awardee is generally at an independent stage of her career whose emerging impact is reflected in an upward career trajectory. As such, nominators may wish to comment on recent publications or projects that demonstrate this upward trajectory.
Fabrisia Ambrosio, PhD
Tissue engineering has been the core technology behind many recent advances in regenerative medicine. An example is the use of tissue engineering for the regeneration of lost muscle in the extremities due to trauma. Dr. Fabrisia Ambrosio, a rehabilitation scientist, has been one of the visionaries that have recognized that there needs to be a "fusion" between regenerative medicine and rehabilitation. Most have assumed that rehabilitation therapy is an important aspect of recovery after volumetric muscle loss. However, the traditional rehabilitation approach involves a period of rest and passive loading followed by gradual active loading. The tissue engineering of the lost muscle is accomplished through the use of extracellular matrix (ECM) which is a naturally occurring material consisting of structural proteins which provide mechanical strength, structural support, and functional molecules with diverse bioactive properties. The research by Dr. Ambrosio and her colleagues has shown that the addition of aggressive regenerative rehabilitation protocols immediately after surgical implantation of an ECM scaffold to an area of volumetric muscle loss has significant benefits for ECM remodeling. Rehabilitation exercises likely provide the needed mechanical signals to encourage cell migration and site-specific differentiation in the temporal framework required for constructive remodeling.
The significance of this outcome is profound. Consider the case of Marine Corporal Hernandez, then 19, who was injured when an enemy mortar exploded nearby, blasting him with shrapnel. "Pretty much anything that wasn't covered — arms and legs — was hit," he said. Worst hit was his upper right leg, which was so damaged he could hardly use it. After multiple surgeries using traditional procedures, Corporal Hernandez was considering having the leg amputated as he thought he could have more functionality with a prosthetic leg. However, he had an opportunity to participate in the ECM-based therapy trial, and today he rides mountain bikes and takes part in other rigorous activities. This was a multidisciplinary endeavor involving surgeons, tissue engineering specialists…and a rehabilitation pioneer, Dr. Ambrosio. It was the fusion of the clinical expertise, the tissue engineering and regenerative medicine technologies…AND the rehabilitation expertise from Dr. Ambrosio that led to the incredible outcomes shared herein.
Illustration: Carnegie Science Center
---
RESOURCES AT THE MCGOWAN INSTITUTE
March Special at the Histology Lab
March is here!! Spring is on the horizon!!
Spring into action and take advantage of some Spring Specials at the McGowan Institute Histology Lab!
Masson's Trichrome stains collagen and muscle fiber differentially when treated sequentially with Biebrich Scarlet-Acid Fuchsin, and Aniline Blue.

Cytoplasm, keratin, and muscle fibers stain red, whereas collagen and bone displays blue coloration, while cell nuclei hold a dark brown to black color.
Contact Lori at the McGowan Core Histology Lab about the color specials of March. Email perezl@upmc.edu or call 412-624-5265. We will be happy to offer you a 30% discount on trichrome staining when mentioning this ad. As always, you will receive the highest quality histology in the lowest amount of time.
Did you know the more samples you submit to the histology lab the less you pay per sample? Contact Lori to find out how!
---
UPCOMING EVENTS
5th Annual International Vision Conference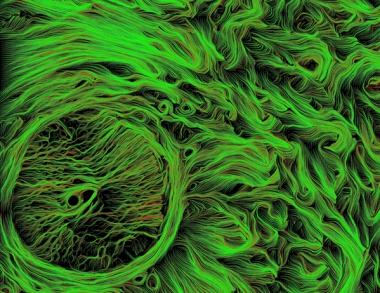 The 5th Annual Conference on Vision Restoration: Regenerative Medicine in Ophthalmology will be held on June 25 – 26, 2015 in Pittsburgh, PA.
This conference brings together 150+ multidisciplinary experts including scientists, clinicians, engineers, and others working in the fields of Ophthalmology and Regenerative Medicine. Attendees will be able to share ideas, insights and discoveries that will improve the outcomes for the vision impaired.
University Club
(located on the University of Pittsburgh Campus)
123 University Place
Pittsburgh, PA 15260
For more information, please contact Lauren Wally at (412) 864-3283 or wallyl@upmc.edu.
---
Fourth Annual Regenerative Rehabilitation Symposium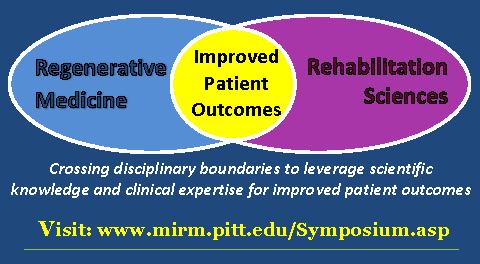 The annual Regenerative Rehabilitation Symposia series is a unique opportunity for students, researchers, and clinicians working in the interrelated fields of regenerative medicine and rehabilitation to meet, exchange ideas, and generate new collaborations and clinical research questions. Jointly organized by the University of Pittsburgh Rehabilitation Institute, the School of Health and Rehabilitation Sciences at the University of Pittsburgh, the McGowan Institute for Regenerative Medicine and the Rehabilitation Research and Development Center of Excellence at the Veterans Affairs Palo Alto Health Care System, the Fourth Annual Symposium on Regenerative Rehabilitation will be held on September 24-26, 2015 in Rochester, MN, hosted by the Mayo Clinic.
For more information on this event, please contact Katy Wharton at: rehabmtg@pitt.edu or whartonkm@upmc.edu or call 412-624-5293.
---
SCIENTIFIC ADVANCES
Smoking, Alcohol, Gene Variant Interact to Increase Risk of Chronic Pancreatitis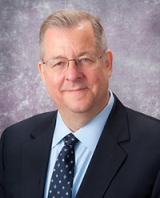 Genetic mutations may link smoking and alcohol consumption to destruction of the pancreas observed in chronic pancreatitis, according to a 12-year study led by McGowan Institute for Regenerative Medicine affiliated faculty member David Whitcomb, MD, PhD, chief of gastroenterology, hepatology, and nutrition, and researchers at the University of Pittsburgh School of Medicine. The findings, published in Nature Publishing Group's online, open-access journal Clinical and Translational Gastroenterology, provide insight into why some people develop this painful and debilitating inflammatory condition while most heavy smokers or drinkers do not appear to suffer any problems with it.
The process appears to begin with acute pancreatitis, which is the sudden onset of inflammation causing nausea, vomiting, and severe pain in the upper abdomen that may radiate to the back, and is typically triggered by excessive drinking or gallbladder problems, explained senior investigator Dr. Whitcomb. Up to a third of those patients will have recurrent episodes of acute pancreatitis, and up to a third of that group develops chronic disease, in which the organ becomes scarred from inflammation.
"Smoking and drinking are known to be strong risk factors for chronic pancreatitis, but not everyone who smokes or drinks damages their pancreas," Dr. Whitcomb said. "Our new study identifies gene variants that when combined with these lifestyle factors make people susceptible to chronic pancreatitis and may be useful to prevent patients from developing it."
In the North American Pancreatitis Study II consortium, researchers evaluated gene profiles and alcohol and smoking habits of more than 1,000 people with either chronic pancreatitis or recurrent acute pancreatitis and an equivalent number of healthy volunteers. The researchers took a closer look at a gene called CTRC, which can protect pancreatic cells from injury caused by premature activation of trypsin, a digestive enzyme inside the pancreas instead of the intestine, a problem that has already been associated with pancreatitis.
They found that a certain variant of the CTRC gene, which is thought to be carried by about 10 percent of Caucasians, was a strong risk factor for alcohol- or smoking-associated chronic pancreatitis. It's possible that the variant fails to protect the pancreas from trypsin, leaving the carrier vulnerable to ongoing pancreatic inflammation and scarring.
"This finding presents us with a window of opportunity to intervene in the diseases process," Dr. Whitcomb said. "When people come to the hospital with acute pancreatitis, we could screen for this gene variant and do everything possible to help those who have it quit smoking and drinking alcohol, as well as test new treatments, because they have the greatest risk of progressing to end-stage chronic pancreatitis."
Dr. Whitcomb's team has been implementing more personalized approaches to pancreatic diseases in the Pancreas Center of Excellence within the Digestive Disorders Center at UPMC and hopes to learn whether use of genetic information can, in fact, reduce the chances of chronic disease in high-risk patients.
---
Pitt Team Developing Technology to Allow Amputees to Feel with Prosthetic Limb, Improving Its Function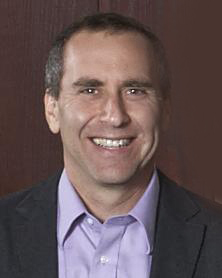 McGowan Institute for Regenerative Medicine affiliated faculty member Michael Boninger, MD, will co-direct with Robert Gaunt, PhD, a Defense Advanced Research Projects Agency (DARPA) program which hopes to one day give people with an arm amputation a prosthetic limb that not only moves like a natural one, but "feels" like it, too. They, along with rehabilitation experts at the University of Pittsburgh School of Medicine, expect such sensation will improve dexterous control of the device and give users greater intuition about what they are doing with their prosthetic.
With funding from DARPA's Hand Proprioception and Touch Interfaces (HAPTIX) program, Dr. Gaunt, assistant professor, Department of Physical Medicine and Rehabilitation (PM&R), Pitt School of Medicine, and a multidisciplinary research team from Pitt, West Virginia University, and Ripple LLC will begin developing the technology with the aim of being able to test it in patients' homes within 4 years.
"Advanced prosthetic limbs that behave like the hand and arm they are replacing have been an unrealized promise for many years largely because until recently, the technologies to really accomplish this goal simply haven't been available," Dr. Gaunt said. "To make the most of these new capabilities, we have to integrate the prosthetic into the remaining neural circuitry so the patient can use it like a regular hand that, for example, can pick up a pen, gently hold an egg, or turn a stuck doorknob."
In the 18-month, first phase of the project, the team will recruit five volunteers to try to demonstrate that stimulation of the sensory portion of the spinal cord nerves, which would normally innervate the hand and forearm, can cause the amputee to feel distinct sensations of touch and joint movement in the "phantom" hand and wrist.
They also plan to insert fine-wire electrodes into the forearm muscles of able-bodied volunteers to collect and interpret muscle signals to guide movement of a virtual prosthetic hand to control hand opening and closing, as well as thumb movement. Eventually, the team aims to devise a fully implantable system for home use.
Dr. Boninger, PM&R professor and chair, called it a very exciting study.
"In my treatment of rehabilitation patients, the goal is always clear," Dr. Boninger said. "They want the medical team to make them like they were. The technology developed through HAPTIX will enable that dream."
The project will be conducted by a multidisciplinary team of engineers, scientists, and clinicians from PM&R, plastic surgery, and neurological surgery in the School of Medicine, and occupational therapy, and rehabilitation science & technology in the School of Health and Rehabilitation Sciences at the University of Pittsburgh. Key aspects of the system will be designed by researchers at West Virginia University, and Ripple LLC, in Salt Lake City, Utah, will develop all the implantable system components.
Funding for the research was made possible by an award from the BRAIN Initiative, a White House program launched to revolutionize understanding of the brain and accelerate the development of new technologies. The National Institutes of Health, the National Science Foundation, the Food and Drug Administration, and DARPA committed more than $110 million to the Initiative for fiscal year 2014.
---
First-Ever Liver Transplant to Treat AHCY Deficiency Performed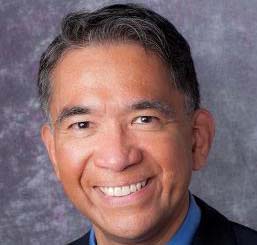 S-Adenosylhomocysteine hydrolase (AHCY) deficiency is a rare congenital disorder affecting less than 1 in 1,000,000 children worldwide. Currently, there have been 8 diagnosed cases, with 6 individuals living with the disorder. With this illness, a genetic mutation in the liver doesn't allow the body to process protein.
At Children's Hospital of Pittsburgh of UPMC, the first-ever liver transplant to treat this disorder was performed on a 3-year-old patient from Lancaster County, Pennsylvania. McGowan Institute for Regenerative Medicine affiliated faculty member George Mazariegos, MD, and a team of surgeons replaced the young girl's liver with one quarter of a liver from a non-related donor. This surgery will give Kennedy an opportunity for a better life.
"It will grow with her," said Dr. Mazariegos, a pediatric liver and intestine transplant surgeon and the Director of the Hillman Center for Pediatric Transplantation at the Children's Hospital of Pittsburgh of UPMC, the Jamie Lee Curtis Endowed Chair in Transplantation Surgery, and a Professor of Surgery with joint appointments in Pitt's Departments of Anesthesiology and Critical Care Medicine. "It will continue to adjust to her needs, and provide all of the liver function, and in this case, all the critical enzyme function that she was missing."
---
New Mechanism that Helps Explain Why Older Patients Develop Lung Fibrosis Discovered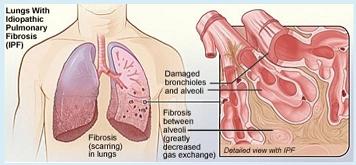 When researchers at the University of Pittsburgh School of Medicine—including McGowan Institute for Regenerative Medicine affiliated faculty members Charleen Chu, MD, PhD, the A. Julio Martinez Chair in Neuropathology and a Professor of Pathology in the Division of Neuropathology, Department of Pathology, University of Pittsburgh School of Medicine, and Mauricio Rojas, MD, Assistant Professor in the Division of Pulmonary, Allergy and Critical Care Medicine, Department of Medicine, University of Pittsburgh—took a closer look at certain cells from the scarred lungs of patients with idiopathic pulmonary fibrosis (IPF), they were surprised by what they saw: many misshapen, bloated mitochondria. The unexpected observation led them to conduct a study that will be featured on the cover of the February issue of the Journal of Clinical Investigation, that could for the first time help explain why the risk of developing the deadly lung disease increases with age.
Older age is a well-known risk factor for IPF, a disease in which the lung tissue becomes progressively fibrotic, or scarred, leading to breathing difficulties and death within 3 to 5 years if a lung transplant isn't possible, said senior investigator Ana L. Mora, MD, assistant professor in the Division of Pulmonary, Allergy and Critical Care Medicine and a member of the Heart, Lung, Blood and Vascular Medicine Institute (VMI) at Pitt. The cause of the disease is unknown, or "idiopathic."
"Other chronic and progressive diseases we see with aging, such as Parkinson's disease, have been recently associated with mitochondrial abnormalities, so we wondered if that was occurring in IPF," she said. "It was a simple question, but it hadn't been asked before, so we examined lung cells from patients with advanced IPF and healthy people. We were so surprised to see dramatic differences in the number, shape, and function of the mitochondria."
After characterizing the oddities of the mitochondria, which provide energy for the cell, the team checked the levels of an enzyme called PTEN-induced putative kinase 1, or PINK1, that plays key roles in mitochondrial function and morphology, or shape. Experiments showed that impairment of mitochondria was associated with a reduction in PINK1 expression, and mice lacking PINK1 had dysfunctional, misshapen mitochondria in lung cells and were susceptible to developing lung fibrosis.
"We found also that low PINK1 is associated with increasing age and cellular stress," Dr. Mora said. "This might help explain why older people are at greater risk for developing IPF, and it could mean developing drugs that can boost PINK1 levels or improve mitochondrial function will help treat IPF."
"These findings are remarkable as they identify a similar disease pathway to that seen in other age-related brain diseases," said Mark Gladwin, MD, professor and chief, Division of Pulmonary, Allergy and Critical Care Medicine, and VMI director, who is not on the research team. "This is the first study to find that the mitochondria themselves, the energy factories of our cells, are altered with lung fibrosis."
In addition, the team hopes to find biomarkers to identify the disease in earlier stages as well as explore other factors that could increase susceptibility to IPF.
Illustration: National Heart Lung and Blood Institute, National Institutes of Health.
---
Wheelchair-Mounted Mobile Robotic-Assisted Transfer System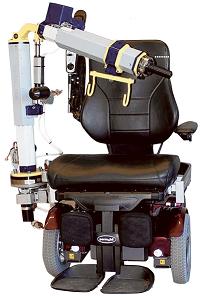 The Patient Assist Robotic Arm (PARA, pictured) is University of Pittsburgh-developed and -patented technology which is licensed to RE2, Inc., which stands for Robotics Engineering Excellence, a local Pittsburgh-based small business. Since RE2's inception more than 10 years ago, the company has been developing and improving mobile robots used for dismantling explosive devices in far-off wars or safely clearing a meth lab's cache of weapons here at home.
Now, along with McGowan Institute for Regenerative Medicine affiliated faculty member Rory Cooper, PhD, the FISA/PVA Endowed Chair and a Distinguished Professor of the Department of Rehabilitation Science and Technology, School of Health and Rehabilitation Sciences, University of Pittsburgh, RE2 is moving its robotic ingenuity into helping people with disabilities better navigate the logistics of a world not designed to accommodate them.
RE2 recently announced that the company has been awarded a Phase I Small Business Innovation Research (SBIR) grant from the National Institutes of Health to perform research and development of a PARA. The goal of this SBIR program is to engineer a practical solution to allow people with severe disabilities who require assistance (human or mechanical) to transfer to and from a wheelchair in their homes, homes of friends/family, and in the community (e.g., hotels, restaurants, shopping malls) in a safe, comfortable, efficient, and convenient manner.
The intent of this project is to conduct further research and development of the University of Pittsburgh's wheelchair-mounted mobile robotic-assisted transfer system to determine its feasibility and potential for marketability. The research will be conducted at the University of Pittsburgh/Veteran's Administration Human Engineering Research Laboratories where Dr. Cooper serves as Director.
The intended outcome, Dr. Cooper said, is to help people who use a wheelchair to transfer to other seating "without large and bulky equipment, pretty much anywhere anybody wants to go."
Accomplishing that simple goal, however, takes some doing.
Robotic arms historically have been capable of lifting little more than 5 pounds. RE2 needs to build one that can lift up to 250 pounds and can attach to a standard power wheelchair. (The heft of a power chair is needed as a counterweight, Dr. Cooper noted.)
"This is a fairly complicated robotic device to come to market," Dr. Cooper said.
"The PARA technology is novel because it is the first patient moving system to be mounted directly to a wheelchair. PARA would provide people with severe disabilities and their caregivers greater autonomy and freedom to participate in the community and vastly improve quality of life," stated Dr. Andrew B. Mor, principal scientist for RE2.
"We are enthusiastic about being granted this opportunity to apply our extensive robotic manipulation expertise to the healthcare market," stated Jorgen Pedersen, president and CEO of RE2.
Illustration: PARA will help those who use a power wheelchair transfer from their chair to a car, shower, or public toilet. –RE2, Inc.
---
Regenerative Medicine Podcast Update
The Regenerative Medicine Podcasts remain a popular web destination. Informative and entertaining, these are the most recent interviews:
#144 – Dr. Rory Cooper is the FISA/PVA Endowed Chair and a Distinguished Professor of the Department of Rehabilitation Science and Technology, School of Health and Rehabilitation Sciences, University of Pittsburgh. Dr. Cooper discusses his research.
Visit www.regenerativemedicinetoday.com to keep abreast of the new interviews.
---
Picture of the Month
The Picture of the Month is a compliment to the longstanding features Grant of the Month and Publication of the Month. Each of these features highlights the achievements of McGowan affiliated faculty and their trainees. As we have always welcomed suggestions for grants and publications, please also consider submitting images that can highlight your pioneering work.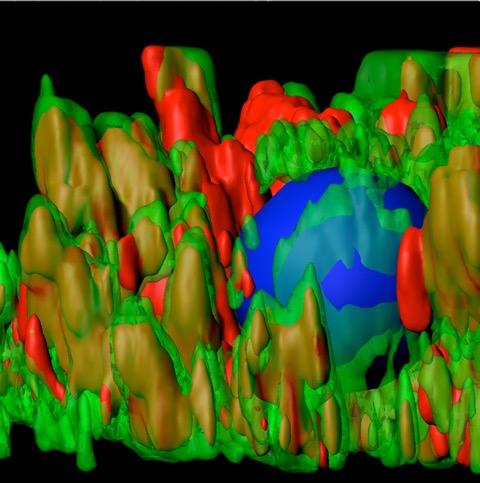 Three dimensional surface reconstruction of human alpha-1 antitrypsin (AT, red) and calnexin (green) stained iPS-derived hepatocytes from a severe liver disease AT patient with the calnexin signal made partially transparent to reveal AT staining inside the rough endoplasmic reticulum (RER) staining. Areas of red only indicate that the polymerized aggregates are outside the canonical RER boundary. Blue staining indicates the cell nucleus.
Tafaleng EN, S Chakraborty, B Han, P Hale, W Wu, A Soto-Gutierrez, CA Feghali-Bostwick, AA Wilson, DN Kotton, M Nagaya, SC Strom, JR Chowdhury, DB Stolz, DH Perlmutter, IJ Fox. Induced pluripotent stem cells model personalized variations in liver disease due to a1-antitrypsin deficiency. Hepatology PMID:25690322. In Press