Stories by Cristina D'Imperio
Withstanding Ocean Depths: McGowan Faculty Join $7.5M Multidisciplinary Project to Engineer Adaptive Materials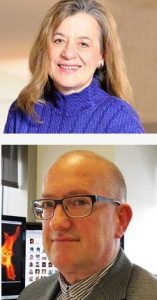 Standing at sea level, the air that surrounds us pushes on our bodies at 14.7 pounds per square inch. If we venture below sea level into the ocean, the pressure increases by 14.7 pounds every 33 feet. With training, technical divers can safely dive to depths of around 330 feet. Other life forms, however, thrive in the high pressure depths of the ocean. Sperm whales, for instance, hunt giant squids at depths of 7,000 feet or more.
McGowan affiliated faculty Anna Balazs, PhD (pictured top), and Lance A. Davidson, PhD (pictured bottom), are part of an interdisciplinary team that will study the biology, chemistry, and evolution of deep-sea life in order to create materials that can withstand the powerful pressures of the ocean.
The project, "Bio-Inspired Material Architectures for Deep Sea (BIMADS)," has received a combined $7.5 million from the U.S. Department of Defense (DoD) through its Multidisciplinary Research Initiative (MURI), with $2 million allocated to researchers from the University of Pittsburgh.
In an interview with Pitt's Swanson School of Engineering, Dr. Davidson, who is also William Kepler Whiteford Professor of bioengineering at Pitt, noted, "This [ocean] environment on our own planet is as odd to us as conditions on Mars or the moons of Saturn."
"It tests the limits of our understanding of biology," he continued, "and I'm excited by the opportunity to see materials that are as adaptive as biological tissues. Fifteen million years of evolutionary adaptations have allowed these organisms to colonize the deepest ocean. Can we identify and make these same adaptations to surface-dwelling organisms?"
Dr. Davidson and Dr. Balazs, the John A. Swanson Chair of Engineering and Distinguished Professor of Chemical and Petroleum Engineering, are part of a team led by Georgia Tech and are joined by researchers from Providence College, the University of Minnesota, and the University of Tennessee.
"This group brings together people researching biology, doing simulations, and creating materials, and working together, they are investigating how these creatures and their material properties are linked," said Dr. Balazs. "Fish are, themselves, a material. If we can understand them—chemically, biologically, and mechanically—we can try to replicate it."
---
RESOURCES AT THE MCGOWAN INSTITUTE
August Histology Special – Alcian Blue and PAS Staining
The combination of the Alcian blue and PAS stains can be used to distinguish neutral mucins from acid mucins. Mucins are a key component in lubrication, cell signaling, and forming chemical barriers. Using Alcian blue (pH 2.5), acid mucins will be stained a deep blue. The subsequent application of the PAS technique will stain the neutral mucins a bright magenta. Tissues or cells that contain both neutral and acidic mucins will be stained a dark blue or purple color.
The combined Alcian blue/PAS technique is the most sensitive and comprehensive method for detection of mucins, since all mucins should react regardless of their charge nature.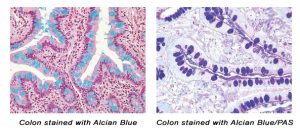 You'll receive 30% off your Alcian Blue, PAS, or combination Alcian Blue/PAS staining in August when you mention this ad.
Contact Julia at the McGowan Core Histology Lab by email: Hartj5@upmc.edu or call 412-624-5265.
Sample Submission Procedures: Please contact us to schedule a drop off time. When you arrive at the building you can call our laboratory at (412) 624-5365. Someone will meet you in the lobby to collect your samples. When your samples are completed, you will receive an email to schedule a pickup time.
---
SCIENTIFIC ADVANCES
A Hi-Res Map of the Lung: Dr. Rojas Contributes to World's First Single-Cell Map of the Human Lung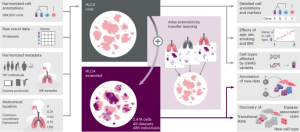 The Human Lung Cell Atlas (HLCA), announced recently in an article for Nature Medicine, is the largest and most comprehensive cell map of the human lung, as well as the first integrated single-cell map of the human lung.
The HLCA includes information from 36 studies and 49 lung datasets and serves as a reference for future cellular studies of the lung. The datasets are from every major single-cell RNA-sequencing lung study currently published and include more than 2.4 million cells from 486 people.
"The lung is a very complex organ and only now, by using new technologies, multiple cell types have been identified," said one of the study's authors, Mauricio Rojas, MD, McGowan affiliated faculty, in an interview with The Ohio State University Wexner Medical Center.
"This manuscript is the result of a worldwide collaborative effort in which investigators in the United States, Europe, and Australia have shared their data, resulting in a large database, that has allowed us to identify more than 50 different cell types of the lung," continued Dr. Rojas. "These will help us to understand progress like aging, and diseases like COPD and lung fibrosis."
The HLCA will allow researchers to better understand lung biology in health and disease. It has not only revealed cellular differences between healthy lungs but has also found common cell states between lung fibrosis, cancer, and Covid-19. New approaches to understanding lung disease can, in turn, help identify new therapeutic targets.
The Human Lung Cell Atlas is freely and publicly available to researchers globally.
Image: From Nature Medicine. Building and using the HLCA.
---
New Study on the Association between Obesity, Inflammation, and Prolonged Symptoms after Mild Traumatic Brain Injury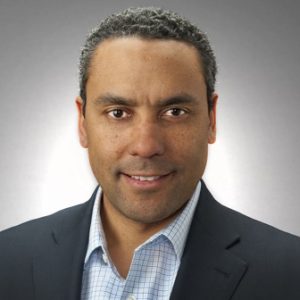 Mild traumatic brain injury (mTBI), or what is commonly referred to as concussion, affects millions of people each year. While mTBIs are typically not life-threatening, these types of injuries can cause chemical changes in the brain, as well as stretch and damage brain cells.
David O. Okonkwo, MD, PhD (pictured), McGowan affiliated faculty and Professor of Neurological Surgery at the University of Pittsburgh, has co-authored a study on mTBI recently published in the Journal of Neurology, Neurosurgery, and Psychiatry.
The study, titled "Association of obesity with mild traumatic brain injury symptoms, inflammatory profile, quality of life and functional outcomes: a TRACK-TBI Study," is the first to examine whether obesity affects recovery time, symptoms, and increased inflammatory response in mTBI patients.
Researchers found that people with obesity who suffer an mTBI have "higher symptomatology at 6 and 12 months." Results of the study indicate that higher concentrations of systemic inflammation likely contribute to prolonged symptoms.
Approximately 53% of patients with mTBI still have functional limitations one year after injury. While physical and cognitive behavioral therapies can help with rehabilitation, people with prolonged neuroinflammation typically have longer recovery times and more severe symptoms.
Mild TBI patients with obese body mass index (BMI) who participated in the study had higher concentrations of blood biomarkers associated with increased systemic inflammation than participants with healthy BMIs.
Lead author Shawn Eagle, PhD, research assistant professor in the Department of Neurological Surgery at the University of Pittsburgh, stated, "Our findings suggest clinicians should consider higher body mass as a risk factor for poor responses to mTBI."
Dr. Eagle continued, "Our hope is to build our research program to find treatments that reduce inflammation and improve overall health for obese patients after sustaining an mTBI."
---
The Ineffectiveness of Cuffless Blood Pressure Monitors: Dr. Mukkamala Participates on Medscape Panel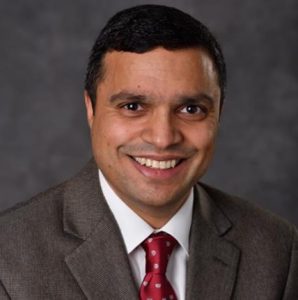 Ramakrishna Mukkamala, PhD (pictured), McGowan affiliated faculty, recently participated in a panel discussion on the ineffectiveness of cuffless blood pressure monitors for Medscape's Perspectives.
Dr. Mukkamala was joined by Jagmeet P. Singh, MD, from Medscape Cardiology, and George S. Stergiou, MD, from the University of Athens.
The panel noted that cuff-based blood pressure monitoring has, to date, been the basis for successfully treating people with high blood pressure and for treating disease. However, because blood pressure is a continuous phenomenon, cuff-based devices provide limited information, as they cannot be used to assess continuous blood pressure behavior.
The shortcomings of cuff-based devices led to numerous cuffless innovations that now have regulatory clearance, including those that operate on pulse wave analysis and pulse arrival time. "Pulse wave analysis involves measuring a peripheral arterial waveform," stated Dr. Mukkamala, "usually using an optical sensor or a force sensor, and then extracting features from the waveform using machine learning and calibrating the features to blood pressure values."
Dr. Mukkamala continued, "Pulse arrival time methods work in conjunction with pulse wave analysis methods. Pulse arrival time methods also record the electrocardiogram. They will also extract features from that signal and the arterial waveform." These features are then calibrated to blood pressure values, and the calibration is assisted by cuff-based devices.
However, Drs. Mukkamala and Stergiou cited recent findings by Microsoft Research's Aurora Project claiming that cuffless devices, such as those on smartwatches, phones, or other portable devices, currently "offer zero value."
That said, the panelists believe that cuffless devices do have the potential to add value to patient care in the future. Dr. Mukkamala stated that having "a standard to validate cuffless devices would be important, so that the regulatory bodies could adopt it and that's how they could clear devices. It would prevent inadequate devices from being used for clinical purposes."
In terms of the technology, he maintained the importance of looking at different approaches. "Maybe taking inspiration from how automatic cuffs work," he said. "Maybe targeting the aorta. Most of these devices target small vessels, they have smooth muscle, and that causes many technical problems. The aorta is more elastic and it's hard to get convenient measurements from it."
Towards the end of the panel discussion, Dr. Mukkamala offered words of advice for clinicians and engineers, noting, "I think there are many studies in the literature, and many of them on the same tack — this pulse wave analysis and pulse arrival time. Many of them will report that those methods work well. In most instances, they're actually misleading. I would say, don't take these papers at face value. We have to look at them critically and then conclude whether we think that the data show these devices work well or not."
Having a standard by which to measure every cuffless device would go a long way towards their reliability. In short, as Dr. Stergiou stated, cuffless devices have to "serve the science." By innovating reliable and accurate cuffless strategies, the ultimate goal is to provide better patient care.
---
McGowan in the News: Named as "Key Player" on Shortlist of Artificial Lung Development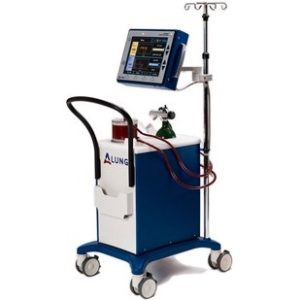 In a pipeline summary by GlobalData and published by the Medical Device Network, the McGowan Institute was listed alongside the University of Pittsburgh and ALung Technologies as "key players in the development of artificial lungs."
William J. Federspiel, PhD, McGowan core faculty, is one of the founders of ALung Technologies, a Pittsburgh-based medical start-up company. ALung is now a part of LivaNova PLC.
ALung received FDA approval to market its artificial lung system, the Hemolung Respiratory Assist System, for treatment of severe asthma, cystic fibrosis, and as a bridge to organ transplant. In general, artificial lungs can temporarily take over the function of lungs in people with respiratory failure. The Hemolung system was developed at the McGowan Institute by a team of researchers led by Dr. Federspiel.
Currently, only 23 artificial lung devices are in various stages of development globally; six of these are in inactive stages of development.
The Medical Device Network noted the innovations from McGowan, Pitt, and ALung utilize new approaches, processes and technologies for treating, diagnosing, and managing disease. These innovations ultimately lead to reduced healthcare costs and better patient outcomes.
Pictured: The Hemolung Respiratory Assist System developed by ALung Technologies.
---
Headed to Camp! Healing Pediatric Burn Survivors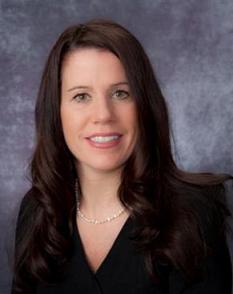 Every year, during the last week in June, University of Pittsburgh Medical Center (UPMC) Mercy Hospital hosts Camp Susquehanna — a free 4-day summer camp for children ages 7-17 who have suffered severe burns.
Jenny Ziembicki, MD (pictured), McGowan affiliated faculty, is the Medical Director of the Burn Center at UPMC Mercy.
"This is a chance for these kids to just be kids," said Dr. Ziembicki. "Burns aren't just physically painful — they can change the way you see yourself and the way other people see you. This is a great opportunity for kids to spend time with other kids who've been through the same thing."
The camp offers fun physical activities, as well as a program to build self-esteem, promote social networking, teach responsibility and coping skills, and increase public awareness.
In an interview with WPXI, Dr. Ziembicki noted, "The burn survivors, really…it's a unique bond that they have. They have shared experiences," she continued. "They can talk to each other. This camp really allows them to go, have fun, and kind of forget about everything else."
Camp staff includes adult burn survivors as well as healthcare professionals.
One camper, Lyla Booher, 10, was burned by a spilled pot of coffee across 26% of her body when she was just two years old. She's attended Mercy's summer camp now for several years.
Not only does she get to spend time with 50 other children from across Pennsylvania, her mother, Christina Booher, said in an interview with Yahoo!News, but Lyla "went from not looking at herself in the mirror to being very proud of her scars and who she is."
Each year, stated her mother, Lyla "returns home even more confident and ready to take on anything the future holds.
The camp is sponsored by the Burn Prevention Network and other fundraising activities.
---
AWARDS AND RECOGNITION
Dr. Sahel Awarded International Prize for Pioneering Optogenetic Work on Restoring Vision to Blind Patients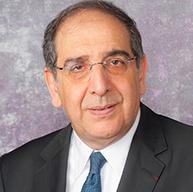 José-Alain Sahel, MD (pictured), has been awarded the International Prize for Translational Neuroscience by the Gertrud Reemtsma Foundation for his pioneering work on restoring vision to blind patients using optogenetic therapy.
Dr. Sahel is McGowan affiliated faculty, Distinguished Professor of the Department of Ophthalmology at the University of Pittsburgh School of Medicine, Director of the UPMC Eye Center, and the Eye and Ear Foundation Endowed Chair of Ophthalmology. He founded the Vision Institute in Paris in 2008, serving as its director until 2021. Since 2023, he has been professor emeritus at Sorbonne University. He was honored alongside long-time collaborator Botond Roska, MD, PhD, founding Director of the Institute for Molecular and Clinical Ophthalmology Basel (IOB).
The International Prize for Translational Neuroscience of the Gertrud Reemtsma Foundation, endowed with €60,000 annually, is one of the most prominent international prizes for translational neuroscience. The foundation recognizes outstanding biomedical scientists and clinicians who have made original and significant contributions to translational neuroscience.
Drs. Sahel and Roska used optogenetic methods to partially restore vision in patients blinded by retinitis pigmentosa (RP). RP affects more than two million people worldwide and is one of the most common hereditary retinal diseases. With the exception of one approved gene therapy in rare early onset condition, it has not yet been possible to restore vision to those who are already blind.
However, Drs. Sahel and Roska have genetically modified cells in the retina to take over the function of defective sensory cells. In one of their clinical trials, gene therapy combined with light-enhancing glasses as a visual prothesis, enabled patients suffering from blindness from RP to perceive light stimuli. One of the patients had been blind for decades.
The work by Drs. Sahel and Roska is the first demonstration of optogenetics in humans and a global milestone in treating blindness.
In an article published by the IOB, Dr. Roska noted, "This was the first proof-of-concept for optogenetics in any human disease," adding that newly-emerging data from the trial show some treated patients are achieving even better responses.
"After many years of working together, winning this award comes as a happy surprise," Dr. Sahel said. "Dr. Roska and I share a common enthusiasm and keen interest in science, and our collaboration continually produces new ideas. Optogenetics has a huge future in ophthalmology, and our long-term goal is to make it even better for patients."
The original study, published in Nature Medicine in 2021, currently has over 154,000 views and can be found here.
---
Dr. Kumta Named Distinguished Professor of Bioengineering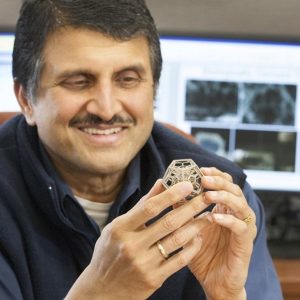 McGowan affiliated faculty Prashant N. Kumta, PhD (pictured), has been named Distinguished Professor of Bioengineering by the University of Pittsburgh. A Distinguished Professorship is the highest honor that the University of Pittsburgh confers upon faculty members and honors extraordinary, internationally recognized scholarly attainment.
Among Dr. Kumta's professional achievements are 333 peer-reviewed articles and 42 patents. He has served as a mentor to 45 pre-doctoral graduate students and 34 post-doctoral researchers. While at Pitt, he has secured $32.7 million in funding.
"Professor Kumta has had, and continues to have, a distinguished academic career. His rare expertise of working at the intersection of energy storage/conversion science and technology, biomaterials/biotechnology, and bioengineering places him in a class of his own," saidMcGowan affiliated faculty Sanjeev Shroff, PhD, Distinguished Professor of and Gerald E. McGinnis Chair in Bioengineering and Professor of Medicine at the University of Pittsburgh and Interim U.S. Steel Dean of Engineering, in an interview with the Swanson School of Engineering at the University of Pittsburgh. "I am delighted that Pitt has bestowed on him this well-deserved honor in recognition of his outstanding research, educational, mentoring, and professional service contributions, and I am proud to be his colleague."
Dr. Kumta's work includes developing novel affordable and scalable ways to create nanostructured materials for high-performance lithium-ion (Li-ion) batteries. In the 1990s, as Li-ion batteries were about to be commercialized, Dr. Kumta's innovations led to a partnership with Energizer, one of the leading battery companies in the U.S.
In terms of biomaterials and biotechnology, Dr. Kumta invented "NanoCaPs," nanostructured complexes made of calcium phosphate. These can promote bone regeneration by delivering plasmid genes and growth factors.
"I was absolutely delighted and thrilled to learn that I would be receiving this honor," Dr. Kumta told the Swanson School of Engineering. "I couldn't have done it without the help and support of everyone who contributed, including my students, postdocs, research faculty, colleagues, and, of course, those who set this in motion by nominating me."
"This isn't the end," he continued. "I see this as a source of inspiration to continue to help the School in whatever way I can. I hope we can keep on climbing. I don't look at this honor as an endpoint, but as an inspiration for more good things to come."
---
Dr. Gottardi Recognized for Pediatric Airway Research by the Biomedical Engineering Society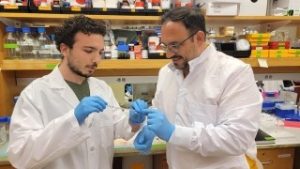 Riccardo Gottardi, PhD, McGowan affiliated faculty, was recently recognized as a Young Innovator of Cellular and Molecular Bioengineering by Cellular and Molecular Bioengineering, the official journal of the Biomedical Engineering Society.
Dr. Gottardi leads the Bioengineering and Biomaterials Laboratory at the Children's Hospital of Philadelphia, working closely with clinicians to develop engineering solutions for pediatric airway disorders based on translational tissue engineering and on novel preventative drug delivery approaches with accelerated pathway to the clinic.
Dr. Gottardi was specifically recognized for his research on subglottic stenosis, which is a condition where a portion of the windpipe narrows. Subglottic stenosis is typically characterized by inflammation and scar tissue. At times, the condition is caused by intubation when bacteria might build in the windpipe. Currently, treatments range from observation to steroid injections and surgery.
Dr. Gottardi's lab, in a study led by PhD student Matthew Aronson, used both ex vivo and in vivo models to show how their patent-pending antimicrobial peptide-eluting endotracheal tube (AMP-ET) effectively targeted the local airway microbiota, reducing inflammation and resolving stenosis.
The use of antimicrobial peptides (AMPs), which are small proteins that destabilize bacterial membranes, cause bacterial cells to fall apart and die. This mechanism of action allows the AMPs to target specific bacteria and makes them unlikely to promote antimicrobial resistance.
"We have created a novel device to modulate the upper-airway microbiome, which could be used to prevent bacterial infections during intubation and help prevent subglottic stenosis and other airway diseases," said Dr. Gottardi. "Not only does this technology work predictably and continuously over the normal duration of chronically intubated patients, but it is also fast and easy to produce and could easily be modulated to target any bacteria of interest."
"I am honored to be recognized by Cellular and Molecular Engineering for this exciting and notable award," Dr. Gottardi continued. "We are hopeful that our airway innovation will show similar success in human trials, so that we can improve outcomes for intubated pediatric patients."
Photo credit: The Mirage
---
Dr. Lee Begins Role as CEO of Emory Healthcare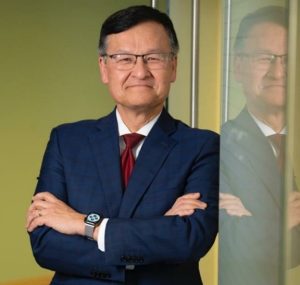 On July 1, Joon Sup Lee, MD, started his position as Chief Executive Officer (CEO) of Emory Healthcare in Atlanta where he will oversee 11 hospitals, 250 provider locations, and more than 24,000 employees.
Dr. Lee will remain an affiliated faculty member at McGowan.
Oscar C. Marroquin, Associate Professor in the Division of Cardiology at the University of Pittsburgh, will succeed Dr. Lee. He has been appointed to the role of Vice Dean for Clinical Affairs for Pitt's School of Medicine, as well as promoted to Senior Vice-President of the University of Pittsburgh Medical Center (UPMC) and president of UPMC's Physician Services Division.
In an interview with Emory University's News Center, Ravi Thadhani, MD, who is the Executive Vice President for Health Affairs at Emory, noted, "Dr. Lee is an outstanding leader who is ambitious, talented and prepared to serve our world-class health care enterprise on day one."
"He has tremendous experience as an executive," continued Dr. Thadhani, "and he also has a deep understanding of the patient perspective as well as the power of research to save and improve lives, which he developed during his time as a practicing cardiologist. He is poised to make great contributions and elevate Emory Healthcare."
Dr. Lee goes to Emory Healthcare after a 25-year tenure at UPMC where he served in various leadership roles, including Executive Vice President and President of UPMC Physician Services. He was also one of the inaugural Co-Directors, and the first Executive Director, of the UPMC Heart and Vascular Institute. He is credited with being integral in the growth of UPMC from a five-campus hospital system to a system with more than 40 hospitals.
Emory University President Gregory L. Fenves stated to Emory News Center that he is "thrilled that Dr. Lee will take on this important leadership role at Emory Healthcare. He is a problem-solver who cares deeply about the patients and families he serves and the doctors, nurses and health care staff he works with."
Dr. Lee stated he will continue to pursue his mission "to deliver the highest quality care with the utmost compassion while training the health care workforce of tomorrow and creating innovations in health sciences that will set the new paradigm for health care."
---
PUBLICATION OF THE MONTH
Author: Shawn R Eagle, Ava M Puccio, Lindsay D Nelson, Michael McCrea, Joseph Giacino, Ramon Diaz-Arrastia, William Conkright, Sonia Jain, Xiaoying Sun, Geoffrey Manley, David O Okonkwo
Title: Association of obesity with mild traumatic brain injury symptoms, inflammatory profile, quality of life and functional outcomes: a TRACK-TBI Study
Summary: Objectives: Obesity is associated with chronic inflammation, which may impact recovery from mild traumatic brain injury (mTBI). The objective was to assess the role of obesity in recovery of symptoms, functional outcome and inflammatory blood biomarkers after mTBI.
Methods: TRACK-TBI is a prospective study of patients with acute mTBI (Glasgow Coma Scale=13–15) who were enrolled ≤24 hours of injury at an emergency department of level 1 trauma centres and followed for 12 months. A total of 770 hospitalised patients who were either obese (body mass index (BMI) >30.0) or healthy mass (BMI=18.5–24.9) were enrolled. Blood concentrations of high-sensitivity C reactive protein (hsCRP), interleukin (IL) 6, IL-10, tumour necrosis factor alpha; Rivermead Post-Concussion Symptoms Questionnaire (RPQ), Quality of Life After Brain Injury and Glasgow Outcome Score-Extended reflecting injury-related functional limitations at 6 and 12 months were collected.
Results: After adjusting for age and gender, obese participants had higher concentrations of hsCRP 1 day after injury (mean difference (MD)=0.65; 95% CI: 0.44 to 0.87, p<0.001), at 2 weeks (MD=0.99; 95% CI: 0.74 to 1.25, p<0.001) and at 6 months (MD=1.08; 95% CI: 0.79 to 1.37, p<0.001) compared with healthy mass participants. Obese participants had higher concentrations of IL-6 at 2 weeks (MD=0.37; 95% CI: 0.11 to 0.64, p=0.006) and 6 months (MD=0.42; 95% CI: 0.12 to 0.72, p=0.006). Obese participants had higher RPQ total score at 6 months (MD=2.79; p=0.02) and 12 months (MD=2.37; p=0.049).
Conclusions: Obesity is associated with higher symptomatology at 6 and 12 months and higher concentrations of blood inflammatory markers throughout recovery following mTBI.
Source: J Neurol Neurosurg Psychiatry. 2023 Jun 27;jnnp-2023-331562.
---
GRANT OF THE MONTH
PI: Takashi Daniel Yoshida Kozai
Co-PI: Franca Cambi
Title: Mechanisms of Oligodendrocyte Activity on Chronic Brain Implants and Recording Performance
Description: Project Summary This R01 (PA-20-185) application aims to greatly improve basic science understanding of oligodendrocytes with respect to spatial and temporal dynamic changes around chronically implanted microelectrodes and long- term recording performance. Penetrating recording microelectrode arrays are a crucial component of numerous human neuroprosthetics. Obtaining selective, high fidelity, long-lasting readouts of brain activity is a critical technology across basic and applied neuroscience that impacts motor, pre-motor, and visual cortex neuroprostheses and brain-computer interfaces. However, implantation of cortical microelectrodes causes a reactive tissue response, which results in a degradation of the preferred functional single-unit performance over time, thus limiting the device capabilities. While the BBB and the role of other glial cells like microglia and astrocytes have long been studied with respect to the degradation of chronic recording performance, the role of oligodendrocytes and oligodendrocyte progenitor in this foreign body response has been understudied. This proposal aims to characterize the role of oligodendrocytes and chronic recording failure in vivo caused by the insertion via quantifying structural, cellular, and molecular level tissue response to chronic implants in the brain in real time through combining multiphoton imaging technology and neural engineering technology at the University of Pittsburgh. A dynamic understanding of the interfaces is necessary for elucidating the mechanism(s) behind neural recording failure. Oligodendrocytes and oligodendrocyte progenitor cells have been implicated as key players in neuronal health following brain injury and numerous neurodegenerative diseases. Therefore, we will utilize transgenic animals with specific activity indicators in oligodendrocytes as well as pharmaceutical and gliomodulation approaches that target oligodendrocytes in order to explore mechanisms that improve oligodendrocyte health and chronic intracortical recording performance. This work has the potential to output basic and clinical science level knowledge relevant to neural engineering, ischemia, stroke, intracortical hemorrhage, aneurysm, traumatic brain injury, MS, ALS, and closed-loop neurostimulation.
Source: National Institute of Neurological Disorders and Stroke
Term: June 1, 2023 – May 31, 2028
Amount: $609,737