Regenerative Medicine Partnership with Cornell University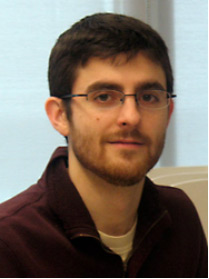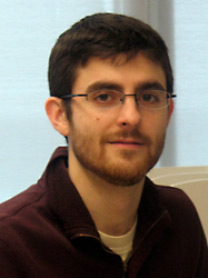 Scientists at McGowan Institute for Regenerative Medicine are partnering with innovators at Cornell's College of Veterinary Medicine to advance healing techniques and technologies for animals and humans.
The research partnership has spawned shared grant funding. For example, McGowan Institute for Regenerative Medicine affiliated faculty member Bryan Brown, PhD, and Jon Cheetham, DVM, a large animal surgeon and equine researcher at Cornell, have just received a 3-year National Institutes of Health grant to explore new techniques for improving nerve repair, to heal debilitating nerve injuries in people, and restore laryngeal function in people, dogs, and horses.
Cornell and McGowan Institute scientists also work together to use regeneration techniques in the meniscus, a jaw joint in which tears can affect chewing and speech.
The McGowan Institute and several College of Veterinary Medicine faculty members work on the potential of regenerative techniques – such as tissue engineering, cellular therapies, and artificial organ devices – in repairing damaged tissues and organs. In the collaboration, professionals from both institutions exchange research, techniques, and ideas to advance the science and application of tissue engineering and regenerative medicine across species.
"This is a natural partnership," said Dr. Cheetham. "We have expertise in preclinical animal models of human disease and special resources for research – like looking at laryngeal function over time in horses on a treadmill or taking MRIs of the temporomandibular joint in pigs. We also have experts in developmental biology. That's important because aspects of regenerative medicine attempt to mimic the early stages of development, when true regeneration, not just repair, can happen."
---
RESOURCES AT THE MCGOWAN INSTITUTE
January Special at the Histology Lab
January is named after Janus, the god of the doorway, since January is the door to the year.
Let the McGowan Histology Lab, open its doors to you this year. The Histology Lab at the McGowan Institute is dedicated to quality histology, done quickly. Is that an opportunity knocking? Open the door to beautiful Trichromes guaranteed in 1 week or less! Having trouble with complicated immunohistochemistry? Let our knowledgeable staff help you work up your antibody and give YOU the protocol! Head into the New Year with one more tool in your belt for successful staining all year long.
Bring your antibody to the Histology Lab anytime in January and receive 50% off the price of an antibody work-up.
Contact Lori for more information.

---
UPCOMING EVENTS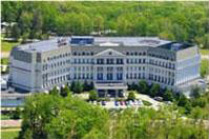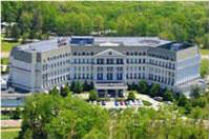 Registration Open: 2014 McGowan Institute Retreat

The 13th Annual McGowan Institute for Regenerative Medicine Scientific Retreat is set to take place on March 9-11, 2014, at Nemacolin Woodlands Resort.
The poster session will begin on the evening of March 9, 2014, at which time there will be an informal mixer.
Under the leadership of McGowan Institute for Regenerative Medicine faculty member Kacey Marra, PhD, associate professor, Department of Surgery, University of Pittsburgh, director of the Plastic Surgery Laboratory, and co-director of the Adipose Stem Cell Center, the program committee is planning an exciting group of speakers and topics.
Highlights from the 2013 Retreat are in the Archive in the article entitled "McGowan Institute for Regenerative Medicine Holds Its Annual Scientific Retreat."
Register online for the 2014 Retreat will be available.

---
Third Annual Regenerative Rehabilitation Symposium
The annual Regenerative Rehabilitation Symposia series is a unique opportunity for students, researchers, and clinicians working in the interrelated fields of regenerative medicine and rehabilitation to meet, exchange ideas, and generate new collaborations and clinical research questions. Jointly organized by the University of Pittsburgh Rehabilitation Institute, the School of Health and Rehabilitation Sciences at the University of Pittsburgh, the McGowan Institute for Regenerative Medicine and the Rehabilitation Research and Development Center of Excellence at the Veterans Affairs Palo Alto Health Care System, the Third Annual Symposium on Regenerative Rehabilitation will be held on April 10-11, 2014 in San Francisco, CA at the Mission Bay Conference Bay at the University of California, San Francisco (UCSF).
The objectives of this event are:
To promote the clinical translation of regenerative medicine scientific discoveries by communicating and disseminating research findings that demonstrate the synergistic relationship between regenerative medicine and rehabilitation;
To provide a forum by which scientists and rehabilitation clinicians may interact, exchange ideas, and identify novel research directions relating to the field of regenerative rehabilitation; and
To introduce the concept of regenerative rehabilitation to graduate students, medical students and medical residents in the rehabilitation field.
For more information on this event, please contact Katy Wharton at: rehabmtg@pitt.edu or whartonkm@upmc.edu or 412-624-5293.
---
SCIENTIFIC ADVANCES
Sensory Substitution Helps the Blind See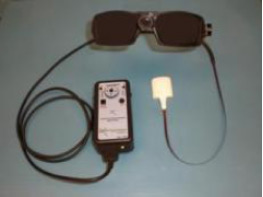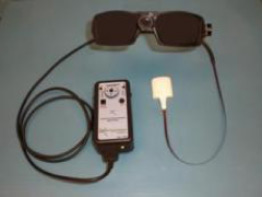 In late 2010, Wicab, Inc. announced receipt of a grant for $3.2M from the Defense Medical Research and Development Program to evaluate and improve the BrainPort vision device (pictured) with help from veterans who lost sight on the battlefield. World-class collaborators include co-PI McGowan Institute for Regenerative Medicine affiliated faculty member Amy Nau, OD, director of optometric and low vision services and an assistant professor, the UPMC Eye Center, department of ophthalmology, University of Pittsburgh, and research collaborator, The Louis J. Fox Center for Vision Restoration of UPMC Eye Center, who will oversee human subject testing and outcomes assessments. The BrainPort can bypass the eye and optic nerve using an approach called sensory substitution, which works by rerouting the information from an impaired sense through an alternative sense.
"It's very out-of-the-box thinking," said Dr. Nau. Other high-tech visual aids such as retinal implants can't be used by people with damaged optic nerves or traumatic damage to the eyes, she said.
Wicab's BrainPort vision device enables perception of visual information using the tongue and camera system as a paired substitute for the eye. Visual information is collected from a video camera and translated into gentle electrical stimulation patterns on the surface of the tongue. Users describe it as pictures drawn on their tongue with champagne bubbles. With training users may perceive shape, size, location, and motion of objects in their environment. The BrainPort vision device is intended to augment rather than replace other assistive technology such as the white cane or guide dog.
Researchers are hopeful the BrainPort device could become a bridge to independence for patients who lose sight. Dr. Nau is careful to not call BrainPort a quick fix; patients must train their brains to accept and interpret the images, she said.
The BrainPort vision device was developed by the late Dr. Paul Bach-y-Rita, a University of Wisconsin-Madison neuroscientist. The technology is covered by patents held by the Wisconsin Alumni Research Foundation ("WARF") and is exclusively licensed to Wicab. The BrainPort was approved for sale in Canada in September 2013. Wicab Inc. is pursuing FDA clearance and commercialization. Wicab Inc. is a biomedical engineering company in Middleton, WI.
Illustration: Wicab, Inc.
---
Compounded Medication to Prevent Preterm Birth Not a Safety Risk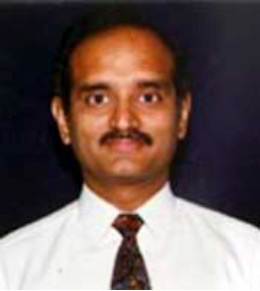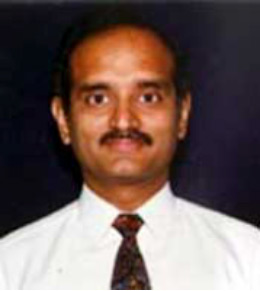 A new study published online in the American Journal of Obstetrics and Gynecology by McGowan Institute for Regenerative Medicine affiliated faculty member Raman Venkataramanan, PhD, professor of pharmaceutical sciences at the University of Pittsburgh as well as professor of pathology within the School of Medicine, and a team of researchers from the University of Pittsburgh School of Medicine and the University of Pittsburgh School of Pharmacy, reports that 17-hydroxyprogesterone caproate (17-OHPC), a medication that reduces the rate of preterm birth in high-risk women, did not raise any safety concerns when the medication was prepared and dispensed by independent compounding pharmacies throughout the United States.
17-OHPC has been proven to reduce the risk of preterm births in women with a clinical history of early delivery by one-third. Until recently, this medication was available only from independent compounding pharmacies with a cost of $10 to $15 per injection. A pharmaceutical company in February 2011 received FDA approval to license the medication under the name Makena and established the price at $1500 per injection. The public outcry that followed led the FDA to issue a statement that it would not enforce action against compounding pharmacies that continued to produce and provide the medication.
Since then, researchers from the company that markets Makena, published a report suggesting compounded 17-OHPC poses a risk to patients because of the potential for drug impurity and inconsistent potency. The FDA conducted its own study and could not identify any safety problems with the drug, but decided it would apply its normal enforcement policy on compounding the product.
Researchers from Pitt's School of Medicine and School of Pharmacy conducted an independent study to determine the quality of 17-OHPC obtained from compounding pharmacies across the country. Specialists in treating high-risk pregnancy supplied a representative sample of the compounded 17-OHPC used in their practices. Eighteen samples of compounded 17-OHPC were obtained from 15 pharmacies and analyzed at Pitt.
"Contrary to the report provided by the company that markets Makena, we found that 17-OHPC from compounding pharmacies raised no safety concerns about drug potency, sterility, or purity," said Steve N. Caritis, MD, professor of obstetrics and gynecology at Pitt, and the study's corresponding author. Dr. Caritis cautioned, however, that the sample size was small and the findings cannot be applied to all compounded products or pharmacies.
"If a compounding pharmacy is used for preparation of 17-OHPC, a discussion with the pharmacy preparing the product is prudent, to assure production of a high-quality product," Dr. Caritis said.
---
Weighing In: Three Years Post-Op Bariatric Surgery Patients See Big Benefits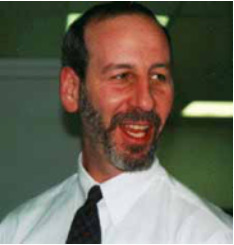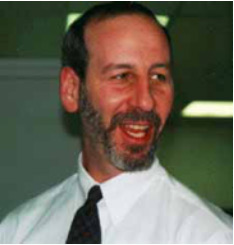 For millions of Americans struggling with obesity and considering surgical procedures to achieve weight loss and alleviate obesity-related health complications, a new study adds weight to the health benefits attributed to bariatric surgery.
McGowan Institute for Regenerative Medicine affiliated faculty member Steven Belle, PhD, MScHyg, professor in the Department of Epidemiology at the University of Pittsburgh and a co-director in the Epidemiology Data Center, along with a team of researchers from the University of Pittsburgh's School of Medicine and Graduate School of Public Health and several other clinical centers throughout the country, found that most severely obese patients who underwent gastric bypass or laparoscopic adjustable gastric banding surgical procedures experienced substantial weight loss 3 years after surgery, with most of the change occurring in the first year. The study findings, published online in the Journal of the American Medical Association, also found variability in both weight change and improvements in obesity-related complications, including diabetes, hypertension, and high cholesterol.
Gastric bypass and laparoscopic adjustable gastric banding are common bariatric surgical procedures that aid in weight loss by intestinal bypass, stomach restriction, and possibly gut hormone changes.
Led by Anita Courcoulas, MD, MPH, a bariatric and general surgeon at Magee-Womens Hospital of UPMC, Dr. Belle and researchers used detailed data from the Longitudinal Assessment of Bariatric Surgery (LABS) Consortium, a multicenter observational cohort study, encompassing 10 hospitals in 6 geographically diverse clinical centers and a data coordinating center, that assesses the safety and efficacy of bariatric surgical procedures performed in the United States. The researchers gathered highly standardized assessments and measures on adult study participants undergoing bariatric surgery procedures and followed them over the course of 3 years.
At baseline, study participants ranged in age from 18 to 78 years of age, 79 percent were women, and the median Body Mass Index was 45.9 kg/m2; 1,738 participants chose to undergo gastric bypass surgery, and 601 underwent laparoscopic gastric banding.
In the 3-year follow-up after bariatric surgery, the researchers observed substantial weight loss for both procedures, with most of the change occurring during the first year. Participants who underwent gastric bypass surgery or laparoscopic adjustable gastric banding experienced median weight loss of nearly 32 percent and 16 percent, respectively.
Additionally, of the gastric bypass surgical participants who had specific obesity-related health problems prior to surgery, 67 percent experienced partial remission from diabetes and 38 percent remission from hypertension. High cholesterol resolved in 61 percent of the participants who underwent bypass surgery. For those who underwent laparoscopic adjustable gastric banding, 28 percent and 17 percent experienced partial remission from diabetes and remission from hypertension respectively, and high cholesterol was resolved in 27 percent of participants.
"Bariatric surgery is not a 'one size fits all' approach to weight loss," cautioned Dr. Courcoulas. "Our study findings are the result of data collected from a multicenter patient population, and emphasize the heterogeneity in weight change and health outcomes for both types of bariatric surgery that we report. Longer-term follow-up of this carefully studied cohort will determine the durability of these improvements over time and identify the factors associated with the variability in effect."
---
Pitt Team Aims to Change Tissue Microenvironment to Fend Off Cancerous Tumors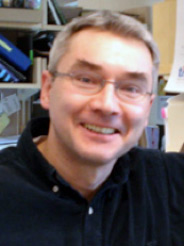 The magic to killing cancer cells might not be in the bullet, but in the gunpowder that accompanies it, according to researchers at the University of Pittsburgh Cancer Institute (UPCI), partner with UPMC CancerCenter. Instead of developing new drugs that directly target tumors, they have been working on adjuvant agents that alter the immunological microenvironment around the tumor to boost the effectiveness of existing drugs and the effectiveness of each patient's immune responses against cancer.
While multiple studies worldwide have demonstrated that the infiltration of tumor tissues with immune killer cells called cytotoxic T cells (CTLs) improves the prognosis of cancer patients, it remains unclear how to manipulate tumor microenvironment to promote CTL infiltration.
In a recent presentation entitled "Reprogramming Lymph Node and Tumor Environments in Cancer Immunotherapy" at the Cancer Vaccines and Gene Therapy Meeting in Malvern, PA, McGowan Institute for Regenerative Medicine affiliated faculty member Pawel Kalinski, MD, PhD., professor of surgery, University of Pittsburgh School of Medicine, presented laboratory data in support of the clinical use of "combinatorial adjuvants" that induce desirable patterns of tumor-associated inflammation and result in CTL infiltration into tumors. He also discussed preliminary data from a phase I/II trial led by Amer Zureikat, MD, an assistant professor of surgery at Pitt, in which colorectal cancer patients were given escalating doses of interferon alpha (IFN-α) in combination with a COX2 blocker and Ampligen®, an experimental toll-like receptor-3 (TLR3) ligand, factors that synergistically enhance IFN-α's immunological effects in tumor microenvironments.
"The first part of the trial is not complete, but so far it appears that the treatment was well-tolerated," Dr. Kalinski said. "Our early observations are completely consistent with our preclinical predictions and hint that the combination therapy may be altering the tumor environment to make it more susceptible to immune attack. We are hopeful that the next, randomized part of the study will directly demonstrate the difference between the tumors of patients receiving standard treatment of chemotherapy and surgery and the patients receiving additional immunotherapy, which would lead us to expect a therapeutic benefit to this strategy."
Tumors are typically able to undermine the body's immune defenses, sending out cellular signals that call in regulatory T-cells to suppress the activity of natural killer cells, he explained. While there are many adjuvants available to enhance immune system response, most are nonselective and, therefore, ineffective. Preclinical experiments conducted by Dr. Kalinski's team indicate that the combination of IFN-α, a COX2 inhibitor and TLR3 ligands selectively brings the right kinds of immune cells to the tumor to produce what he calls "good inflammation." Such a treatment preferentially induces good inflammation within tumors, allowing the immune system to selectively attack cancer cells without inadvertently harming healthy tissues nearby.
In the second part of the study, which could begin at the beginning of next year, colorectal cancer patients will be randomly assigned to receive either conventional treatment with chemotherapy followed by surgical removal of the tumor, or to additionally receive two cycles of the IFN-α-based chemokine-modulatory regimen between chemo and surgery.
"After surgery, we will be able to compare the tumors from the two groups to see if there is a difference in their immunological microenvironment that could be beneficial," Dr. Kalinski said. "This adjuvant strategy might also work for many other kinds of cancers because it's not targeting specific tumor markers, but boosting the immune system's own ability to find cancer cells and destroy them." He added that future efforts would aim to add a vaccine component based on dendritic cells, which recognize foreign proteins to stimulate an immune response against them. That strategy, too, would rely on boosting the body's own defenses rather than providing a specific tumor marker as a target.
The project is funded by National Institutes of Health grants 1PO1CA132714. Doses of Ampligen were donated to the study by Hemispherx Biopharma Inc.
---
Multicenter, Multidisciplinary Effort to Study Hemorrhaging in Trauma Patients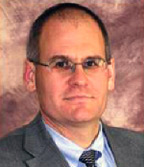 McGowan Institute for Regenerative Medicine affiliated faculty member Stephen Wisniewski, PhD, senior associate dean and co-director of the Epidemiology Data Center at the University of Pittsburgh Graduate School of Public Health, will coordinate a new, multicenter, multidisciplinary effort – supported by a 5-year, $23.8 million National Institutes of Health (NIH) grant – to study a deadly bleeding syndrome called coagulopathy, which occurs without warning in some trauma patients.
Led by University of Vermont Professor Emeritus of Biochemistry Kenneth Mann, Ph.D., the Trans-Agency Consortium for Trauma-Induced Coagulopathy (TACTIC) study is a cooperative effort funded by the National Heart, Lung, and Blood Institute (NHLBI) that establishes a unique collaboration between the NIH and the Department of Defense (DOD).
"Multiple, parallel research projects will each explore a different side of coagulopathic syndromes in an effort to discover why they occur and, ultimately, to explore ways to treat and prevent them," said Dr. Wisniewski, also professor of epidemiology. "Those projects will produce a massive amount of data, something we at Pitt Public Health are well-equipped to collect, analyze, and organize into useful information."
Trauma is the major cause of death in people less than 34 years old and the third-leading cause of mortality in the United States, with uncontrollable hemorrhage representing the major cause of preventable deaths, according to the NIH. Each year, nearly 50 million traumatic injuries in the U.S. result in 170,000 deaths.
Little is known about the biological phenomena that lead to coagulopathy. When a person sustains a traumatic injury, some, regardless of proper treatment, can suddenly suffer from uncontrolled bleeding and die. It is believed that the shock from the trauma induces a "storm" of coagulation and inflammatory problems that prevent their blood from clotting.
"There are no analytical tools that allow emergency department staff to conclude that coagulopathy is occurring in trauma victims. We're starting from 'ground zero,'" Dr. Mann explains. "The physicians and staff are left without resources to guide an effective therapeutic approach."
Study co-leader Charles Esmon, PhD, the Lloyd Noble Chair in Cardiovascular Biology at the Oklahoma Medical Research Foundation, will look at the role played by DNA and histones that escape from cells in initiating the inflammatory and coagulation abnormalities that occur in trauma.
"We've gathered the leading minds in the field to attack a problem that has a serious and immediate impact on patients," said Dr. Esmon. "To understand and address the issue of severe trauma, we need a multidisciplinary approach. This project requires experts in clinical science, basic biology, laboratory science, and animal research."
This trans-agency endeavor links the NHLBI-supported TACTIC program with DOD clinical trauma research centers in a unique initiative that integrates laboratory, clinical, and early translational, hypothesis-driven research by leading investigators across the country and enables the basic science investigative units to explore clinical specimens obtained from the DOD centers.
Additional institutions involved in the research funded by the TACTIC grant include Massachusetts Institute of Technology, Mayo Clinic, Scripps Research Institute, University of California-San Francisco, University of Illinois, and University of Pennsylvania. DOD-supported institutions participating in the clinical component of the TACTIC grant include University of Colorado, University of Pittsburgh, and Virginia Commonwealth University.
This research is funded by NIH grant UM1 HL120877-01.
---
AWARDS AND RECOGNITION
Burn Therapy: An Award-Winning Regenerative Medicine Approach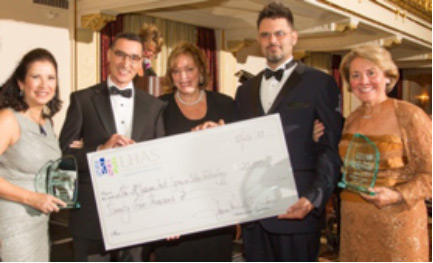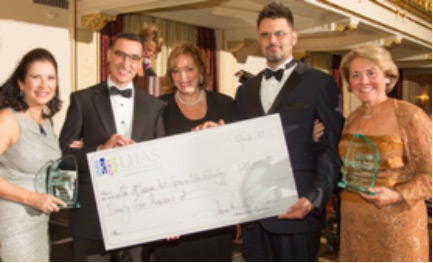 The 115th Ladies Hospital Aid Society Gala was held at Pittsburgh's Omni William Penn. During "An Evening of Enchantment," McGowan Institute for Regenerative Medicine faculty member Jörg Gerlach, MD, PhD, professor in the Department of Surgery, University of Pittsburgh, and Alain Corcos, MD, FACS, director of trauma services, UPMC Mercy Hospital, received the Innovation Award in support of their ongoing research to improve the treatment of burn patients. The Institute also receives a $25,000 donation for such work.
Burn treatment research begins with a bioreactor —a 3-dimensional breeding technology for cells—which much improves upon the 2-dimensional petri dish culture techniques. Applications for bioreactors include growing pancreas, liver, bone marrow, neuronal, skin, and cancer stem cells for research and therapeutic purposes. The combination of a bioreactor to study cells in vitro, innovative patient adult skin stem cell isolation methods, a unique cell spraying system for clinical applications, and an active wound dressing, a "wound cap", offer potentially new therapies for burn victims.
The Bioreactor Group, led by Dr. Gerlach, currently collaborates with national and international scientists on the application of such novel research and clinical tools.
As noted, regenerating skin cells is but one of the many applications associated with a bioreactor. Dr. Gerlach's bioreactor technology serves as part of an alternative approach to mend skin damaged by burns and abrasion-type injuries. Popular Science highlighted Dr. Gerlach's "skin gun"—one part of his 3-phase skin burn disease therapy. Also, both the Pittsburgh Tissue Engineering Initiative and the U. S. Department of Defense have funded Dr. Gerlach's efforts to further such burn repair applications.
Dr. Gerlach's skin burn disease therapy combines his cell isolation technologies with a cell spraying device—skin gun—that he and his colleagues have developed to mend burned skin. The expected protocol when a patient arrives at a hospital missing a sizable portion of skin would be as follows: Surgeons take a sample from a healthy piece of skin and isolate skin cells, including skin stem cells, using a method Gerlach and his colleagues developed. Then the skin gun comes into play. A surgeon loads the stem cells into a sterile syringe, loads the syringe into the nozzle like a cartridge, and sprays the cells through the nozzle directly onto the wound.
"What we're doing is taking the cells, isolating them, and, in the same procedure on the same day, we're putting the cells onto the wound," Dr. Gerlach says. "The progenitor cells can act immediately. The most critical cells are present, and we are using those cells right away from the patient. We just need to take care that we are distributing the cells nicely over the wound." Hence, the spray nozzle.
Lastly, another essential future part of the Gerlach process is an innovative wound dressing. Enmeshed in what looks like a traditional dressing are tubes that are part of another bioreactor. A bioreactor that will sit on the wound of the patient. Tubes extend from each end of the dressing—one does the work of an artery, the other a vein. When connected to an "artificial vascular system" the bioreactor bandage distributes sugars, amino acids, antibiotics, and electrolytes to the treated area. It cleans the wound, provides nutrition, and better supports the precious stem cells in the wound until they start to grow and regenerate new skin for the patient.
Dr. Gerlach reports that the procedure has been performed successfully at the Berlin Burn Center where patients have regrown skin over a burned ear or an entire face in a matter of days. This new method of regrowing skin improves on the current method: Doctors harvest skin cells and send them to an external lab where they are grown in approximately 1-3 weeks into a sheet of new skin. The new sheet of skin is then sent back to the hospital to be attached to the wound where blisters caused by secretions under the attached skin can push the sheet up and damage it. In contrast, by spraying single cells and allowing them to enter the wound to reproduce right then and there, outcomes for patients should be greatly improved.
Our thanks and appreciation to the Ladies Hospital Aid Society for their generosity!
Illustration: Ladies Hospital Aid Society.
---
Dr. Joseph Glorioso Recognized with the Pioneer Series Award by Mary Ann Liebert, Inc.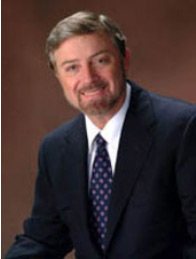 The peer-reviewed journal Human Gene Therapy will celebrate its 25th anniversary in 2014. The journal will commemorate its silver anniversary in several ways, including publishing a series of Perspectives by Top Pioneers in the field of cell and gene therapy who will be featured in the 2014 issues of the journal. McGowan Institute for Regenerative Medicine affiliated faculty member Joseph Glorioso, PhD, was named a Top Pioneer for his development of HSV as a vector for gene therapy.
The leadership of Human Gene Therapy commissioned a blue ribbon panel of colleagues to identify the Pioneers. The charge to the Committee was to identify 12 scientists who have made seminal contributions to the field in the context of a career that has consistently contributed to cell and gene therapy research for an extended period of time. The committee defines a seminal contribution as a ground breaking clinical study or a basic/technical advance that has substantially influenced the direction and/or trajectory of translational research. In some instances the Pioneer award was shared amongst several scientists whose seminal work within a programmatic area could not be fairly singled out.
"Identifying the pioneers who have made current successes in gene therapy possible was a really interesting process. The committee agreed that a mixture of virologists, technologists, and clinicians had made essential contributions," says Mary Collins, PhD, Chair of the Award Selection Committee.
Congratulations, Dr. Glorioso!
---
Dr. Valerian Kagan Honored With Core Fulbright U.S. Scholar Grant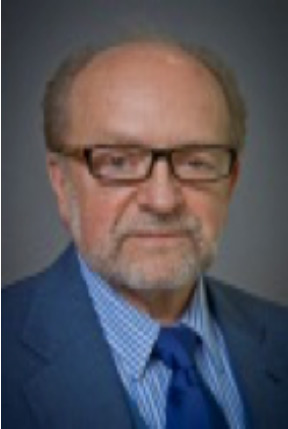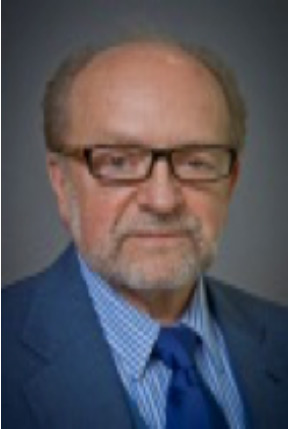 McGowan Institute for Regenerative Medicine affiliated faculty member Valerian Kagan, PhD, a professor and vice chair of the Department of Environmental and Occupational Health in the Graduate School of Public Health, University of Pittsburgh, has been selected for a 2013-14 Core Fulbright U.S. Scholar grant. Administered by the Council for International Exchange of Scholars, on behalf of the U.S. Department of State, the Fulbright U.S. Scholar Program is the flagship international educational exchange effort sponsored by the U.S. government. The Fulbright Program provides teaching and/or research opportunities to U.S. faculty and experienced professionals in a wide variety of academic and professional fields.
Dr. Kagan is conducting his Fulbright research at McMaster University in Ontario, through the end of December 2013. While in Canada, he will continue his research into developing substances that would assist the human body in mitigating the effects of harmful levels of radiation. The substances would potentially be used in incidents such as a "dirty" bomb attack or a nuclear power plant failure; they could also be useful in radiation therapy during cancer treatment.
Dr. Kagan's areas of research and expertise pertain to free radical biochemistry. In addition to Pitt, he has taught and conducted research at such notable international institutions as Karolinska Institute in Sweden, King's College in London, the Russian State Medical University in Moscow, the Taipei Medical University in China, and the University of California at Berkeley. Dr. Kagan is a fellow of the American Association for the Advancement of Science as well as a member of the American Society of Toxicology and the International Society for Free Radical Research.
Dr. Kagan earned BS, MS, and PhD degrees in biochemistry and biophysics at Lomonosov Moscow State University. He also earned a Doctor of Science degree in biochemistry and biophysics at the USSR Academy of Sciences.
Established in 1946 by Senator J. William Fulbright of Arkansas, the Fulbright U.S. Scholar Program is sponsored by the U.S. Department of State's Bureau of Educational and Cultural Affairs. Annually, the Fulbright U.S. Scholar Program sends approximately 800 American professionals to 155 countries to lecture, research, and participate in a range of endeavors.
---
Regenerative Medicine Podcast Update
The Regenerative Medicine Podcasts remain a popular web destination. Informative and entertaining, these are the most recent interviews:
#130 –– Dr. Jörg Gerlach is a Professor with the Department of Surgery at the University of Pittsburgh. Dr. Gerlach discusses his "skin cell gun" and its applicability as well as other alternatives for burn therapy.
Visit www.regenerativemedicinetoday.com to keep abreast of the new interviews.
---
PICTURE OF THE MONTH
We are introducing a new monthly feature: Picture of the Month, as a compliment to the longstanding features Grant of the Month and Publication of the Month. Each of these features highlights the achievements of McGowan affiliated faculty and their trainees. As we have always welcomed suggestions for grants and publications, please also consider submitting images that can highlight your pioneering work.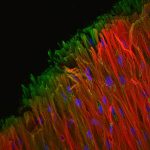 This image is a confocal immunofluorescence reconstruction of human bone marrow-derived mesenchymal stem cells seeded onto electrospun polycaprolactone microfiber scaffolds and cultured in chondrogenic medium for 6 weeks. Collagen type I (green), Collagen type II (red), DAPI (blue). 200x.
Image by Allison Bean, PhD, lab of Rocky Tuan, PhD. Allison defended her dissertation November 15, 2013, and is a student in the Medical Scientist Training Program.