---
McGowan Institute Affiliated Faculty Members Receive CSC Awards for Excellence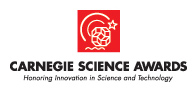 The Carnegie Science Center established the Carnegie Science Awards program in 1997 to recognize and promote outstanding science and technology achievements in western Pennsylvania. The Carnegie Science Awards have honored the accomplishments of more than 500 individuals and organizations whose contributions in the fields of science, technology, and education have impacted our region's industrial, academic, and environmental vitality.
The 21st Annual Carnegie Science Awards celebration will be held on May 12, 2017, at Carnegie Music Hall in Oakland during which time McGowan Institute for Regenerative Medicine affiliated faculty members John Kellum, MD, and Kathryn Whitehead, PhD, will be honored for their tremendous work and its impact on the vitality in the region.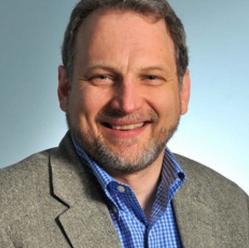 Dr. John Kellum is the recipient of the Life Sciences Award which recognizes and honors scientific advances in new and innovative biomedical and life sciences endeavors.
Dr. Kellum is physician-scientist who is internationally recognized for his pioneering advances in science and translation of scientific discoveries to clinical products and procedures. He is Vice Chair for Research, and Director of the Center for Critical Care Nephrology, Department of Critical Care Medicine at the University of Pittsburgh.
Dr. Kellum has led a world-wide effort to define acute kidney injury (AKI) and establish diagnostics and therapeutics for this condition that kills more than 3 million people annually. Among his many accomplishments include development of the first international consensus definitions for AKI known as the RIFLE criteria, serving as co-chair for the Kidney Disease Improving Global Outcomes (KDIGO) AKI workgroup that produced the first comprehensive clinical practice guideline for AKI, leading the clinical studies that culminated in the first FDA-approved biomarker for AKI (Nephrocheck), and pioneering novel treatments for AKI including immune modulation, mitochondrial resuscitation, and remote ischemic preconditioning.
Dr. Kellum is a prolific and highly cited author (over 25,000 citations and an h-index of 72). As noted above, he has a superb record of translating advancements in science into practical activities and tools. As an example, he was the lead investigator of a now FDA-approved lab test that will be used to help determine if critically ill hospitalized patients are at risk of developing moderate to severe AKI in the 12 hours following the administration of the test. Early knowledge that a patient is likely to develop AKI may prompt closer patient monitoring and help prevent permanent kidney damage or death. This is significant as many physicians are aware of the need to assess patient risk for AKI, however until this development there has not been a reliable method of performing this risk assessment.
Dr. Kellum is highly sought after for his expertise in a number of domains. He routinely collaborates with peers across the U.S. and in other countries in the development and assessment of innovative therapies. Dr. Kellum is a past president of the Acute Disease Quality Initiative, an international, interdisciplinary group that publishes research and practice recommendations in critical care nephrology. He has led multiple national and international studies and continues to mentor research teams in Belgium, Germany, Brazil, and China. He holds an Adjunct Professorship at Shandong University in Jinan, China.
Dr. Kellum is a pioneer in the treatment of sepsis. His work in AKI, sepsis, and blood purification has been intertwined. He has provided much of preclinical data evaluating sorbents as blood purification modalities in sepsis. This work has opened numerous new avenues to approach the problem of sepsis by removal of damage and pathogen-associated molecular patterns to reprogramming the immune response by manipulating chemokine gradients. He has studied the long-term effects of sepsis not only on the kidney but on the inflammatory response and on coagulation. These studies have led directly to his current work on late effects of sepsis on risk for new infection and cardiovascular events.
Dr. Kellum has seven issued U.S. patents, nine pending patent applications, and three additional invention disclosures.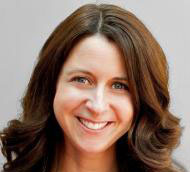 Dr. Kathryn Whitehead is the recipient of the Emerging Female Scientist Award which recognizes a female leader whose cutting-edge work inspires change in math, science, or technology. The awardee is generally at an independent stage of her career whose emerging impact is reflected in an upward career trajectory.
Dr. Whitehead, an Assistant Professor in the Department of Chemical Engineering at Carnegie Mellon University (CMU), has revolutionized the field of drug delivery with her approach of using high-throughput chemistry methods to generate powerful delivery vehicles that treat illness. The genetic medicines (called siRNA and mRNA) on which Dr. Whitehead focuses have tremendous therapeutic potential and could be used to treat many types of cancer, hereditary disorders, and viral infections. Unfortunately, this medicine has not yet been FDA-approved for patients because it does not naturally enter diseased cells inside of the body. During her career, she has tackled this exceptionally difficult problem by synthesizing and testing 5,000 distinct nanoparticles to identify specialized chemistry that takes the medicine to the right places without causing toxicity. The products of her efforts include several custom nanoparticles that her lab is using to tackle formidable diseases, including lymphoma, inflammatory bowel disease, and chronic wounds.
Researchers in her field are now adopting high throughput strategies in record numbers, and her papers describing high throughput techniques have been cited hundreds of times. A portion of her groundbreaking work on the development of lipid nanoparticles that deliver genetic medicine to animals was published in Nature Communications in July 2014.
Dr. Whitehead has published more than 25 papers in journals that include the prestigious Nature Reviews Drug Discovery, Nature Communications, Proceedings of the National Academies of Sciences (PNAS), Journal of the American Chemical Society (JACS), ACS Nano, and Acta Biomaterialia. Nine of her papers have been published since 2014 based on her independent research at CMU. Her papers have been cited more than 3,000 times. Specific contributions detailed in these papers include the engineering of drug delivery particles that treat liver disease, the discovery of genes that, when turned "off", facilitate the killing of lymphoma cells, the fabrication of microfluidic devices that rapidly generate lipid nanoparticles, and the discovery of piperazine-derived permeation enhancers that safely and effectively increase the delivery of orally administered drugs.
One important measure of scientific impact on the world is to look at the licensing of patents surrounding platform technologies. Dr. Whitehead's nanoparticle discoveries have resulted in at least five patents and patent applications that have been licensed and sublicensed by over 10 pharmaceutical and biotechnology companies for both reagent and therapeutic use. The RNA delivery method that she developed is so effective that it is being sold commercially for drug delivery in cell culture and, on the therapeutic end, is being considered for human clinical trials.
The company Preceres, which develops sustainable biological products, was founded in 2014 and is based on the delivery systems that Dr. Whitehead helped to develop. Furthermore, the company Entrega was founded in 2011 as a direct result of her work in the area of oral protein delivery. The company uses Dr. Whitehead's core intestinal delivery technology to orally deliver drugs that are typically available only by injection (e.g. insulin).
Dr. Whitehead's unconventional but effective approach to delivery materials discovery has been recognized; she was named as one of the MIT Technology Review's Innovators Under 35 in 2014 and, even more impressively, as one of the Brilliant 10 by Popular Science in 2015. More recently, Dr. Whitehead's high-throughput approaches have garnered her the Young Innovator Award from Cellular and Molecular Bioengineering as well as the highly competitive DARPA Young Faculty Award from the U.S. Department of Defense (both in 2016).
Congratulations, Drs. Kellum and Whitehead!
Illustration: Carnegie Science Center and McGowan Institute for Regenerative Medicine.
---
RESOURCES AT THE MCGOWAN INSTITUTE
May Histology Special
The Histology Stain of the Month: Toluidine blue
Mast cells play a key role in the inflammatory process. A mast cell is a myeloid derived cell and is part of the immune system. Mast cells contain distinctive granules rich in histamine and heparin. Although best known for their role in allergy and anaphylaxis, mast cells play an important protective role as well, being intimately involved in angiogenesis, defense against pathogens, and wound healing.
Toluidine blue is one of the most common stains for acid mucopolysaccharides and glycoaminoglycans, both of which are components of mast cells granules.


You will receive 25% off Toluidine blue Staining for the entire month of May when you mention this ad. Contact Lori at the McGowan Core Histology Lab by email or call 412-624-5265. As always, you will receive the highest quality histology in the quickest turn-around time.
Did you know the more samples you submit to the histology lab the less you pay per sample? Contact Lori to find out how!
---
Flow Cytometry: Optimized Approaches for Sorting Specific Receptor Expressing Cell Types
The University of Pittsburgh laboratories of Drs. Colleen McClung and Ryan Logan have been working with Lynda Guzik, manager at the McGowan Institute for Regenerative Medicine Flow Cytometry Facility, for several years on various in vitro and ex vivo projects in the mouse. Lynda has provided valuable input on experimental design, procedures, and considerations for downstream applications. Currently, they are optimizing approaches for sorting specific receptor expressing cell types in the mouse brain to identify temporal variations of gene and protein expression. They are near complete optimization and robustness through numerous trials, failures, and modifications, which is a testament to Lynda's patience and commitment to providing high-quality core support to principal investigators. They plan to extend their studies to dual-reporter sorts to enhance their specificity of cell-types in the future, and they plan to continue their collaboration with Lynda to do so. Learn more about one of their most recent experiences:
Cell-type specific gene and protein expression in the mouse brain

Circadian rhythm and sleep disruptions are putative contributors to the pathophysiology of drug addiction, and may be a common underlying substrate for psychiatric disorders with high comorbidity, such as schizophrenia, major depression, and bipolar disorder. There are now more than 60+ human genetics studies discovering associations between polymorphisms and other variants in circadian genes and mood and addiction disorders. For example, certain circadian variants are associated with altered ventral striatum responses to reward and vulnerability to substance use. Our laboratory is particularly interested in the role of circadian genes to regulate mood and reward related behaviors in the ventral striatum and related neural circuitry.

The ventral striatum is a major region of convergence, where sensory, motor, cognitive, and emotional information is integrated to initiate goal-directed behaviors to obtain natural and drug rewards. The ventral striatum is comprised of predominantly medium spiny neurons expressing either dopamine 1 or 2 receptors (D1+ or D2+ MSNs). Activation of D1+ or D2+ MSNs promote or attenuate motivated behavior, respectively. For example, activation of only D1+ MSNs drives drug seeking and the reward value of several drugs of abuse. We recently identified a circadian transcription factor with 80-fold enrichment in D1+ MSNs from the ventral striatum. This transcription factor seems to be important for regulating the reward value of cocaine and other drugs of abuse. We are currently using FACs to isolate only D1+ or D2+ MSNs for transcriptomics and proteomics applications to better, and more comprehensively, understand these molecular mechanisms.
Do you have a research project that may benefit from Flow Cytometry analysis or sorting? Contact the facility's manager, Lynda Guzik, for more information.
---
SCIENTIFIC ADVANCES
Pitt-Developed Artificial Lung Shows Promise in Pre-Clinical Trials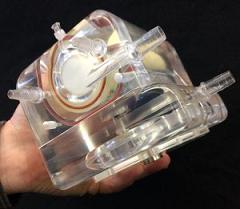 University of Pittsburgh researchers have developed and tested a wearable artificial lung (pictured) that eventually could be used by patients with advanced lung disease. The new device, which showed positive results in pre-clinical tests, promises to deliver greater mobility and increased odds for survival following severe lung damage.
Lung disease is a widespread problem in the United States. One type of lung disease, chronic obstructive pulmonary disease (COPD), is the third leading cause of death in the U.S., according to the American Lung Association. Caused by smoking or exposure to other lung irritants, more than 11 million people likely have COPD. In some cases, COPD causes severe damage to the lungs, requiring a lung transplant.
Those suffering from lung failure have limited options. After being placed on the organ transplant list, it normally takes several months for a patient to receive a lung transplant. During this time, patients are usually confined to the hospital bed, sedated, and hooked up to costly and cumbersome heart-lung machines that function to replace their damaged lungs.
"Despite recent advances such as portable heart-lung machines, a truly wearable artificial lung has yet to be developed for clinical use," said lead investigator William Federspiel, PhD, Whiteford Professor of Bioengineering in Pitt's Swanson School of Engineering and director of the Medical Devices Laboratory at the McGowan Institute for Regenerative Medicine.
Together with a multidisciplinary group of colleagues at Pitt, Dr. Federspiel's team has developed and tested the Paracorporeal Ambulatory Assist Lung (PAAL). The device is both compact and lightweight. It's about the size of a tissue box and weighs approximately 4 pounds – about the weight of a laptop. Their preliminary study was published recently in the Journal of Heart and Lung Transplantation.
The study found that PAAL meets the basic requirements for adult respiratory support following lung failure. The primary function of the lungs is to supply oxygen to the blood. PAAL supplied oxygen to the blood at levels roughly equivalent to human oxygen levels needed during resting.
The researchers were encouraged to find low blood damage and minimal blood clotting in the pre-clinical trials. This, combined with increased activity levels permitted by a wearable device, could eventually mean lower mortality rates for patients with severe acute or chronic lung failure.
An artificial lung has to last a patient up to several months until a donor organ becomes available. To test the long-term effectiveness of PAAL, 5-day pre-clinical studies were recently completed, and 30-day pre-clinical studies are planned in the near future.
"The artificial lung study we performed shows promise for patients as this approach opens the window for the outpatient management of patients with failing lungs who otherwise would not be able leave the intensive care unit," said McGowan Institute affiliated faculty member Jonathan D'Cunha, MD, PhD, UPMC's head of lung transplantation.
Other McGowan Institute affiliated faculty members who are co-authors on the study include Robert Kormos, MD, Professor of Cardiothoracic Surgery and Bioengineering at the University of Pittsburgh and director of UPMC's Artificial Heart Program and co-director of the Heart Transplantation Program, and James Antaki, PhD, Professor in Biomedical Engineering, Carnegie Mellon University.
Dr. Federspiel and his colleagues have also obtained a patent for the device and hope to test it in clinical trials in the near future.
Illustration: UPMC.
---
ALung Submits IDE Application to FDA Seeking Approval to Conduct Pivotal Study of the Hemolung RAS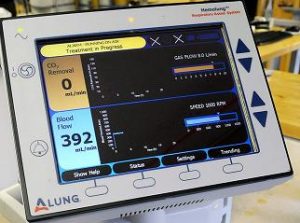 From core technology developed at the McGowan Institute for Regenerative Medicine by William Federspiel, PhD, William Kepler Whiteford Professor in the Department of Bioengineering, Chemical Engineering, and Critical Care Medicine, and the late Brack Hattler, MD, ALung Technologies, Inc., has designed and developed a medical device that removes carbon dioxide and delivers oxygen to the bloodstream, replacing intubation where oxygen is delivered to the patient through a tube that is placed into the entrance to the lungs. ALung announced recently the submission of its Investigational Device Exemption (IDE) application to the U.S. Food and Drug Administration (FDA) seeking approval to conduct a pivotal clinical study of the Hemolung Respiratory Assist System for the treatment of adults with severe acute exacerbations of chronic obstructive pulmonary disease (COPD).
COPD affects 30 million Americans and is the third leading cause of death in the United States behind cancer and heart disease. Acute exacerbations, defined as a sudden worsening of COPD symptoms, are a major cause of morbidity and mortality in COPD patients. For patients with severe exacerbations, high levels of carbon dioxide can result in respiratory failure and the need for intubation and mechanical ventilation as life saving measures. Unfortunately, mechanical ventilation is associated with many side effects, and in-hospital mortality remains as high as 30%. The Hemolung technology aims to avoid or reduce the need for intubation and ventilator support by directly removing carbon dioxide from the blood.
ALung has been working with the FDA under the Expedited Access Pathway (EAP) program to complete pre-clinical testing and finalize its clinical study protocol. "Submission of our IDE is a significant milestone, made possible only through the hard work of our team in close collaboration with the FDA," said Peter DeComo, Chairman and CEO of ALung. "We look forward to completing the IDE review and beginning the study later this year."
Illustration:  ALung Technologies, Inc.
---
2017 Gordon Research Seminar on Elastin, Elastic Fibers & Microfibrils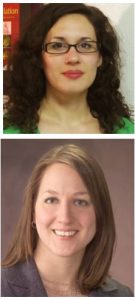 The upcoming 2017 Gordon Research Seminar (GRS) on Elastin, Elastic Fibers & Microfibrils will provide a unique forum for graduate students, post-docs, and other early-career scientists to present and exchange new unpublished data and cutting edge ideas on elastic matrix biology and applications. Presentations will be selected to reflect the diverse investigative directions and approaches in the field, from the molecular structure, function, and organization of elastic fiber components, to their mechanistic interactions with vasculature, skin, lung, and other elastic tissues, and their bio-engineering potential for cell repair and regeneration. McGowan Institute for Regenerative Medicine affiliated faculty member Marie Billaud, PhD, Research Assistant Professor in the Department of Cardiothoracic Surgery, University of Pittsburgh School of Medicine, and in the Thoracic Aortic Disease Research Lab of the McGowan Institute, is a co-organizer of this GRS being held July 29-30, 2017, at the University of New England in Biddeford, ME.
The program assembled is targeted towards trainees in the field, with an international collection of world-leading male and female scientists engaged in research on elastin and more broadly on extracellular matrix. Key speakers confirmed to date include:
Keynote Session: Historical and Current Perspectives on Elastic Fiber Function: From Structure to Signaling – Francesco Ramirez (Icahn School of Medicine at Mount Sinai)
Mentorship Session: I Got My PhD – Now What? – Anthony Weiss (University of Sidney, Australia); Katja Schenke-Layland (University Tübingen, Germany); Julie Phillippi (University of Pittsburgh and McGowan Institute for Regenerative Medicine); Silvia Smaldone (Regeneron Pharmaceuticals, Inc.)
The GRS will be followed by an associated Gordon Research Conference (GRC). This conference serves as the largest international gathering of researchers from the elastic tissue field, comprising over 150 delegates and more than 100 poster and oral presentations. The GRC provides an international forum for the presentation and discussion of frontier research in the biological, chemical, and physical sciences, and their related technologies; and for over 80 years, have been viewed as the world's premier scientific meetings.
---
Prosthetic Arm + Brain-Computer Interface = 2016 #1 Innovative Idea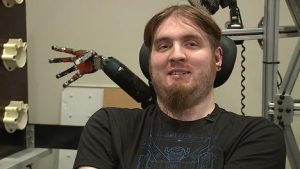 UPMC/University of Pittsburgh researchers' latest work toward developing a prosthetic arm with a brain-computer interface was voted as the #1 most innovative idea in 2016 by the readers of STAT, a national publication focused on finding and telling compelling stories about health, medicine, and scientific discovery. There were 32 total pioneering discoveries considered in the voting.
McGowan Institute for Regenerative Medicine affiliated faculty members Andrew Schwartz, PhD, distinguished professor of neurobiology and chair in systems neuroscience, Pitt School of Medicine, and a member of the University of Pittsburgh Brain Institute, Elizabeth Tyler-Kabara, MD, PhD, assistant professor, Department of Neurological Surgery, Pitt School of Medicine, and Michael Boninger, MD, professor of physical medicine and rehabilitation at Pitt, and senior medical director of post-acute care for the Health Services Division of UPMC, are all co-authors on the study published in 2016 in Science Translation Medicine entitled "Intracortical microstimulation of human somatosensory cortex."
In the winter of 2004, Nathan Copeland (pictured, with the mind-controlled robotic arm behind him) who lives in western Pennsylvania, was driving at night in rainy weather when he was in a car accident that snapped his neck and injured his spinal cord, leaving him with quadriplegia from the upper chest down, unable to feel or move his lower arms and legs, and needing assistance with all his daily activities. Following a high school spent in advanced science courses, he was then 18 and in his freshman year of college pursuing a degree in nanofabrication.
He tried to continue his studies, but health problems forced him to put his degree on hold. He kept busy by going to concerts and volunteering for the Pittsburgh Japanese Culture Society, a nonprofit that holds conventions around the Japanese cartoon art of anime, something Mr. Copeland became interested in after his accident.
Right after the accident he had enrolled himself on Pitt's registry of patients willing to participate in clinical trials. Nearly a decade later, the Pitt research team asked if he was interested in participating in the experimental study.
After he passed the screening tests, Mr. Copeland was wheeled into the operating room last spring. Dr. Tyler-Kabara implanted four tiny microelectrode arrays each about half the size of a shirt button in Nathan's brain. Prior to the surgery, imaging techniques were used to identify the exact regions in Mr. Copeland's brain corresponding to feelings in each of his fingers and his palm.
"I can feel just about every finger—it's a really weird sensation," Mr. Copeland said about a month after surgery. "Sometimes it feels electrical and sometimes its pressure, but for the most part, I can tell most of the fingers with definite precision. It feels like my fingers are getting touched or pushed."
The authors of the study suggest that this approach could be used to convey information about contact location and pressure necessary for prosthetic hands to interact with objects.
Illustration: UPMC.
---
Wheelchair Powered by Compressed Air, Designed by University of Pittsburgh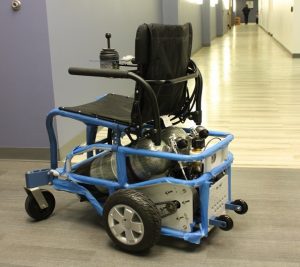 A new waterproof motorized wheelchair that runs entirely on compressed air was unveiled recently at Morgan's Wonderland, a 25-acre theme park in San Antonio, Texas. The park was built specifically for individuals with disabilities, and 10 of these chairs will be available to patrons at the venue's new splash park, Morgan's Inspiration Island, when it opens later this spring.
Designed, developed, and constructed at the University of Pittsburgh Human Engineering Research Laboratories (HERL), the patent-pending PneuChair™ pneumatic wheelchair uses high-pressured air as an energy source instead of heavy batteries and electronics. The chair weighs about 80 pounds overall and takes just 10 minutes to recharge, compared to 8 hours to charge an electric mobility device.
HERL, which is a joint effort between Pitt, the U.S. Department of Veterans Affairs, and UPMC, was already working on a prototype of the PneuChair when it heard from representatives from Sports Outdoor and Recreation (SOAR), a nonprofit organization established by The Gordon Hartman Family Foundation of San Antonio to oversee Morgan's Wonderland. They asked HERL for help in developing powered mobility for the new splash park.
"Their needs and our research were essentially an ideal match," says McGowan Institute for Regenerative Medicine affiliated faculty member Rory Cooper, PhD, HERL director and distinguished professor in the Department of Rehabilitation Science and Technology at Pitt. "The potential to open opportunities for people with disabilities who need powered mobility to access splash parks, water parks, beaches, or pools is transformative."
Brandon Daveler is a Pitt graduate student researcher and the lead mechanical design engineer on the project. "The PneuChair uses a simpler design without a lot of electronics and software," he says. "If something goes wrong, any of the components can be purchased at your local hardware store."
The maximum distance on one fully charged tank is around 3 miles, about a third of the distance an electric chair can travel before it needs to be recharged. Pitt and SOAR are looking to establish a long-term licensing agreement wherein the PneuChair could be used in a variety of markets — personal care homes, shopping venues, grocery stores, or airports.
Illustration: University of Pittsburgh.
---
Physician Judgment as Good as Complex Protocol for Sepsis Finds Seven-Country Collaboration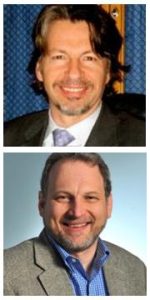 In a feat of medical and scientific coordination, doctors across 138 hospitals in seven countries shared treatment protocols and harmonized data collection of three clinical trials resulting in the most comprehensive analysis to date on care for sepsis, the leading killer of hospital patients worldwide. The international evaluation was overseen by physicians at the University of Pittsburgh School of Medicine, who expect the work to serve as a model for future research of this scale. McGowan Institute for Regenerative Medicine affiliated faculty members Derek Angus, MD, MPH, Distinguished Professor and Mitchell P. Fink Chair, Department of Critical Care Medicine at Pitt, and John Kellum, MD, Professor in the Departments of Critical Care Medicine, Medicine, Bioengineering, and Clinical and Translational Science at Pitt, are co-authors on the study.
When combined, the trials confirm that, even in acutely sick patients, the previously accepted, standardized approach to diagnosing and treating sepsis did not change survival chances for patients. The findings were announced at the 37th International Symposium on Intensive Care and Emergency Medicine in Brussels, Belgium, and published in the New England Journal of Medicine.
"These results are reassuring because we've already been changing sepsis care based on individual findings from the three trials," said Dr. Angus, principal investigator of the U.S. trial, which was the first of the three to get funded. "What is truly inspiring is how we have collaborated across oceans to garner outcomes powerful enough to grant us this validation and confidence when caring for our sickest patients."
Sepsis arises when the body's response to an infection injures its own tissues and organs, sometimes progressing to septic shock. According to the National Institutes of Health, it may occur in more than 1 million U.S. patients every year, and—despite best practice—an estimated 28 to 50 percent of these people do not survive.
In 2008, the U.S.-based "Protocolized Care for Early Septic Shock" (ProCESS) trial, the U.K.-based "Protocolised Management in Sepsis" (ProMISe) trial, and the "Australasian Resuscitation In Sepsis Evaluation" (ARISE) trial, based in Australia and New Zealand, launched with federal funding from each country. They were designed to build on a 2001 study of 263 patients at a single Detroit hospital suggesting that early, goal-directed therapy (EGDT) reduced mortality from sepsis by 16 percent.
Before enrolling a single patient, the scientists leading each trial worked together to ensure that their trials tested treatments and collected information in a way that would make the findings compatible. In doing so, the scientists effectively tripled their data, allowing more detailed analyses compared to any single trial.
The combined meta-analysis of the three trials included 3,723 sepsis patients, approximately half treated with "usual care," in which the bedside physician directs the course of treatment based on what he or she determines is best for the patient, and the other half treated with EDGT, which requires the clinician to follow a protocol that includes placing a catheter called a central line in the jugular vein to monitor blood pressure and oxygen levels, as well as delivery of drugs, fluids, and blood transfusions.
The meta-analysis determined that EGDT did not improve patient outcome and increased hospitalization costs when compared with usual care, supporting previously announced findings from the ProCESS trial. More simply stated, good early bedside sepsis care with therapies matched to severity is key, not use of a singular protocol.
"Randomized clinical trials are the gold standard of medicine, but are very difficult and expensive to perform, and are best when merged with data from other trials to get the best picture possible," said Donald M. Yealy, MD, professor and chair of Pitt's Department of Emergency Medicine and lead author of the previous ProCESS trial publication. "However, merging such data is a challenge because often the information is not collected consistently across trials. We planned ahead, two years before these three big sepsis trials started, and created an approach allowing each trial to not only stand on its own, but also be able to contribute to a 'whole' that is greater than the 'sum of its parts.'"
---
North Carolina Students Learn About Perfusion at Procirca
As reported by Casey Adams for Inside UPMC, 20 students from North Carolina Agricultural & Technical State University (NC A&T) who are enrolled in University of Pittsburgh's distance learning class, "Artificial Organs," recently made a 7-hour trek from their university to visit the Procirca Perfusion Simulation and Education Center at UPMC Shadyside. The course is conducted by McGowan Institute for Regenerative Medicine faculty member Harvey Borovetz, PhD, Distinguished Professor and former Chair (2002-2013) in the Department of Bioengineering, Swanson School of Engineering at the University of Pittsburgh, the Robert L. Hardesty Professor in the Department of Surgery, University of Pittsburgh School of Medicine, a Professor of Chemical and Petroleum Engineering, a Professor – Clinical and Translational Science Institute, a University Honors College Faculty Fellow, and within the McGowan Institute, the Deputy Director of Artificial Organs and Medical Devices.
Their journey from Greensboro to Pittsburgh was funded by a diversity grant provided through the Swanson School of Engineering as part of Pitt's Year of Diversity initiatives.
Perfusion is the process of managing cardiopulmonary bypass (CPB), a technique that temporarily takes over the function of the heart and lungs during surgery, maintaining the circulation of blood and the transfer of oxygen to the body and removal of carbon dioxide. The device that supports CPB is often referred to as the heart–lung machine or "the pump." Once CPB is initiated, the patient's heart and lungs are stopped, providing the surgeon with a motionless, bloodless surgical field for safe and effective repair of cardiac disease.
During the 2-day visit, students were exposed to clinical biomedical technologies and met with Pitt faculty, staff, and students in Pitt's Department of Bioengineering, and Procirca's artificial heart program and perfusion staff.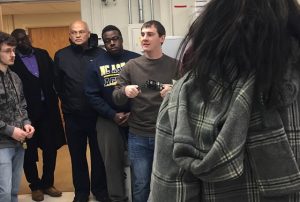 Brandon D'Aloiso, a first-year student in UPMC's cardiovascular perfusion program and a 2016 baccalaureate from Pitt's Department of Bioengineering, explained the perfusion circuit to the group, how it works, and how it's connected to the native heart.
"I appreciated the opportunity to interact with professionals in the field, as well as Pitt faculty and students who are in a similar program to ours," said Erika Johnson, a second-year master's student in the biomedical engineering program at NC A&T. "It was intriguing to see the resources used by those in our profession and hear about the various academic and professional opportunities available."
The Procirca Perfusion Simulation and Education Center at UPMC Shadyside has modern cardiopulmonary bypass, extra-corporeal membrane oxygenation and ventricular assist devices that are available for use by cardiac surgical teams who treat these patients. A more complete understanding of extra-corporeal technology is gained through demonstrations, hands-on learning, and high fidelity simulation, supported with didactic training from UPMC and Procirca faculty.
"One of our primary missions, beyond patient care, is education," said McGowan Institute faculty member Stephen Winowich, president of Procirca, a UPMC-owned company. "When Dr. Borovetz expressed interest in bringing students from his distance learning class and having us facilitate the clinical experience for them, we happily obliged. In addition to our commitment to education, interacting with the students is fun for us."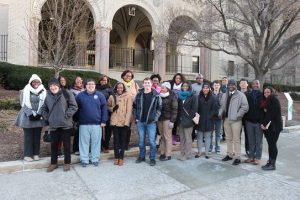 Dr. Borovetz said this was the first group of students from his distance learning course to visit Pitt and the Procirca center, with plans to bring another group this fall.
"This experience made the long drive from North Carolina worth every minute," said Trevon Nelson, a second-year master's student in the biomedical engineering program at NC A&T. "It was inspiring to see all the innovation and perfusion equipment that Pitt has and get hands-on experience with the perfusion equipment we've studied in a textbook."
Illustration: Inside UPMC.
---
AWARDS AND RECOGNITION
Dr. William R. Wagner Inducted into the National Academy of Inventors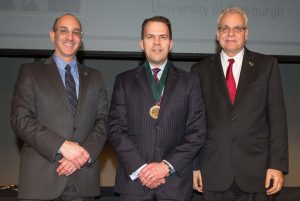 William R. Wagner, PhD, Director of the McGowan Institute for Regenerative Medicine and Professor of Surgery, Bioengineering & Chemical Engineering at the University of Pittsburgh, was inducted as a Fellow into the National Academy of Inventors (NAI) at NAI 6th Annual Conference on April 6, 2017, in Boston.
Election to NAI Fellow status is the highest professional distinction accorded solely to academic inventors who have demonstrated a prolific spirit of innovation in creating or facilitating outstanding inventions that have made a tangible impact on quality of life, economic development, and the welfare of society. Academic inventors and innovators elected to the rank of NAI Fellow status have been nominated by their peers for outstanding contributions to innovation in areas such as patents and licensing, innovative discovery and technology, significant impact on society, and support and enhancement of innovation.
Congratulations Dr. Wagner!
---
UPCOMING EVENTS
Dr. Jelena Janjic to Speak at the Center for Cellular and Molecular Engineering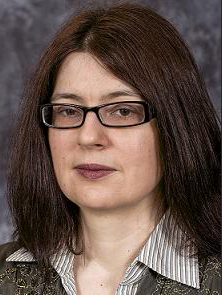 The Center for Cellular and Molecular Engineering will be hosting a lecture by McGowan affiliated faculty member Jelena Janjic, PhD, Associate Professor of Pharmaceutics and Founder and Co-Director of the Chronic Pain Research Consortium, Graduate School of Pharmaceutical Sciences, Duquesne University School of Pharmacy. Dr. Janjic will speak on "Nature, Nurture and Nanomedicine. The Future of Immunotherapy is Nanocolloids." The lecture will be held on Tuesday, May 2, 2017 at 12:30 pm. The location is room 503, Bridgeside Point II, 450 Technology Drive. All are welcome to attend.
The mission of the Center for Cellular and Molecular Engineering (CCME) is to apply the principles of cellular and molecular science and engineering to restore tissue and organ functions.
---
Regenerative Medicine Podcast Update
The Regenerative Medicine Podcasts remain a popular web destination. Informative and entertaining, these are the most recent interviews:
#170 –– Dr. Morgan Fedorchak is an Assistant Professor of Ophthalmology, Chemical Engineering, and Clinical & Translational Sciences at the University of Pittsburgh.  She is also the Director of the Ophthalmic Biomaterials Laboratory at Pitt and is affiliated with the Louis J. Fox Center for Vision Restoration.  Dr. Fedorchak discusses her research in drug delivery for eye diseases.
Visit www.regenerativemedicinetoday.com to keep abreast of the new interviews.
---
PICTURE OF THE MONTH
The Picture of the Month is a compliment to the longstanding features Grant of the Month and Publication of the Month. Each of these features highlights the achievements of McGowan affiliated faculty and their trainees. As we have always welcomed suggestions for grants and publications, please also consider submitting images that can highlight your pioneering work.
A confocal image of secretory ameloblasts double labeled for Calreticulin Peptide 1 (green) and Keratin 75 (red) and nucleus (blue).
Elia Beniash, PhD and Graduate Student Xu Yang, Center for Craniofacial Regeneration.
---
PUBLICATION OF THE MONTH
Author: Zamora R, Vodovotz Y, Mi Q, Barclay D, Yin J, Horslen S, Rudnick D, Loomes KM, Squires RH
Title: Data-Driven Modeling for Precision Medicine in Pediatric Acute Liver Failure
Summary: Absence of early outcome biomarkers for Pediatric Acute Liver Failure (PALF) hinders medical and liver transplant decisions. We sought to define dynamic interactions among circulating inflammatory mediators to gain insights into PALF outcome sub-groups. Serum samples from 101 participants in the PALF study, collected over the first 7 days following enrollment, were assayed for 27 inflammatory mediators. Outcomes (Spontaneous survivors [S, n=61], Non-survivors [NS, n=12], and liver transplant patients [LTx, n=28]) were assessed at 21 days post-enrollment. Dynamic interrelations among mediators were defined using data-driven algorithms. Dynamic Bayesian Network inference identified a common network motif with HMGB1 as a central node in all patient sub-groups. The networks in S and LTx were similar, and differed from NS. Dynamic Network Analysis suggested similar dynamic connectivity in S and LTx, but a more highly-interconnected network in NS that increased with time. A Dynamic Robustness Index calculated to quantify how inflammatory network connectivity changes as a function of correlation stringency differentiated all three patient sub-groups. Our results suggest that increasing inflammatory network connectivity is associated with non-survival in PALF, and may ultimately lead to better patient outcome stratification.
Source: Molecular Medicine. 2016 Nov 23;22. [Epub ahead of print]
---
GRANT OF THE MONTH
PI: Bryan Brown
Title: Assessing the Impacts of Aging upon the Macropahge Response to Implantable Materials
Description: The ultimate success or failure of implantable materials is invariably a function of the local host tissue response to the materials and the associated remodeling process at each anatomical site. The interaction of the immune system with implantable materials has historically been considered to be a negative occurrence associated with tissue degradation, implant encapsulation, and/or failure. Recently, the role of the innate immune system, particularly that of macrophages, in the response to implantable materials has received renewed attention. It has now been shown that macrophages, depending upon plastic and context-dependent polarization profiles (e.g. M1 pro-inflammatory vs. M2 anti-inflammatory), are also capable of affecting improved tissue integration and performance following implantation. This emerging understanding of the constructive, regulatory, and essential role of macrophages represents a departure from classical paradigms of host-implant interactions. Indeed, it now appears desirable that biomaterial-based approaches to tissue reconstruction should both accommodate and promote involvement of the immune system to facilitate positive outcomes. However, the ability to promote such activity is predicated upon an in-depth, context-dependent understanding of the host response to biomaterials. The proposed work seeks to define the host response to biomaterials in the context of aging. Despite the increasing usage of implantable medical devices in aged patients, the impacts of aging upon the host response have never been investigated. Immunosenescence, dysregulation of macrophage function and polarization, and delayed resolution of acute immune responses in aged individuals have all been demonstrated. This would suggest that the host response to biomaterials in aged individuals should differ significantly from that in younger individuals. However, studies examining the effects of aging upon the host response to biomaterials and the implications of this response for long-term integration and function in aging individuals have never been performed. Thus, there is a clear need to elucidate the impacts of aging upon the host response in order to develop implantable materials which address the needs of an increasingly aged population. The overarching goals of the proposed work are to define the effects of aging upon the host response to implantable materials, to explore the mechanisms by which aging alters the host response, and to develop methods that manipulate the host response to improve remodeling outcomes in aged individuals.
Source: National Institute on Aging
Term: 5 years
Amount: $312,694/year