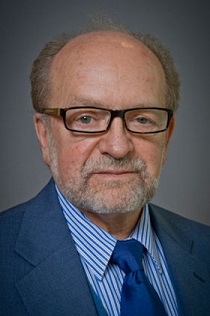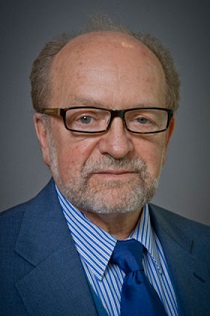 In her report, Elaine Vitone, PittMed, writes of the numerous research efforts of Pitt investigators that are illuminating a kind of cell death called ferroptosis, which likely plays a role in many acute and chronic diseases.  Ferroptosis is a type of programmed cell death dependent on iron and characterized by the accumulation of lipid peroxides and is genetically and biochemically distinct from other forms of regulated cell death such as apoptosis.
Ferroptosis is a research focus in the lab of McGowan Institute for Regenerative Medicine affiliated faculty member Valerian Kagan, PhD, DSc, Professor and Vice-Chairman in the Department of Environmental and Occupational Health as well as a Professor in the Department of Pharmacology and Chemical Biology, the Department of Radiation Oncology, and the Department of Chemistry at the University of Pittsburgh.  He is also the Director of the Center for Free Radical and Antioxidant Health. Within the massive field of programmed cell death, ferroptosis is exploding. Pitt researchers are among those leading such efforts, having developed a new technology for the study of ferroptosis—Pitt is one of the few places in the world with this capability.
Dr. Kagan has collaborated with many labs at Pitt to better understand "the reason" for ferroptosis—exactly what biomolecular line is crossed, how that signal is communicated within and between cells, which molecules pull the trigger, and how. Combining clinical observations from multiple fields of medicine, along with biochemistry, molecular biology, structural biology, and computational biology, they've uncovered new insights with potential relevance to a number of diseases. They hope to find ways to stem ferroptosis when it contributes to the degradation of tissue, as it does in brain trauma, asthma, kidney disease, and more—and, in the case of cancer, to better urge ferroptosis into action.
Dr. Kagan and his Pitt colleagues work together with other labs in the U.S. and plans for an international collaboration are in the works.  In time, the Pitt team's bicontinental efforts could grow to a global ferroptosis force to be reckoned with.
Read more…