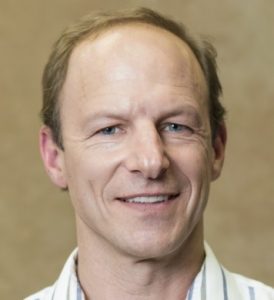 Heat, moisture, and force, in addition to other factors, can lead to pressure injuries — or bed sores — which are common among immobile patients and individuals who use wheelchairs. Many technologies and guidelines exist to help prevent and treat pressure injuries, but there is little evidence to prove which technologies are most effective for patients with different risk factors.
McGowan Institute for Regenerative Medicine affiliated faculty member David Brienza, PhD, professor in the University of Pittsburgh School of Health and Rehabilitation Sciences, was recently awarded a $2.6 million grant from the National Institutes of Health to study the technologies used in hospital beds aimed at preventing pressure injuries.
One technology, called low air loss, redistributes pressure and establishes a healthy microclimate for the patient's skin by wicking away moisture and circulating air under the bed where the patient is lying.
"Some low air loss mattresses transmit moisture and heat better than others," said Dr. Brienza. "The information currently provided to caregivers to help them select pressure injury prevention devices does not account for performance variability among the different technologies."
Dr. Brienza's randomized trial, which will take place entirely at UPMC Presbyterian and UPMC Montefiore, will enroll more than 800 patients over the course of 3 years. The study is designed to determine if and when low air loss is effective at preventing pressure injuries, and what level of heat and moisture control performance are necessary for prevention effectiveness.
"Patients have different risk factors for pressure injuries, so it is important to determine which measurable mattress characteristics benefit which patients," said Dr. Brienza. "When the study concludes, we hope to have scientific evidence to back up a performance-based algorithm that would guide caregivers to the mattress systems that best accommodate a patient's individualized needs."
Illustration:  University of Pittsburgh School of Health and Rehabilitation Sciences.
Read more…
UPMC/University of Pittsburgh Schools of the Health Sciences Media Relations News Release