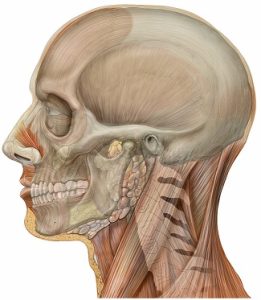 The Musculoskeletal Transplant Foundation (MTF) has chosen Abhijit Roy, PhD, a Research Assistant Professor in the University of Pittsburgh Department of Bioengineering, as a recipient of its Junior Investigator Award to help fund his research into a novel bone graft with the potential for complete bone generation in areas with defects.
"The grant is aimed at providing a revolutionary concept representing a paradigm shift in the arena of degradable materials for craniomaxillofacial bone regeneration," said Dr. Roy. "Success of this project will establish a revolutionary technology possessing unique benefits not proffered by existing synthetic bone grafts, including complete resorption, osteoconductivity, mechanical stability throughout the complete bone healing process, and biocompatibility and safety."
Beginning in July 2017, Dr. Roy will receive $100,000 over 1 year for his study "Novel Mg Alloy Based Biodegradable Porous Scaffolds for Bone Regeneration of Critical Sized Cranial Bone Defects." The research will be carried out in the group of Prashant Kumta, PhD, the Edward R. Weidlein Chair Professor in the Swanson School of Engineering and School of Dental Medicine. Dr. Kumta will serve as coinvestigator on the study along with Vijay Gorantla, MD, PhD, assistant professor of plastic surgery at Pitt, and MaCalus Hogan, MD, assistant professor of orthopaedic surgery at Pitt.  Drs. Kumta, Gorantla, and Hogan are McGowan Institute for Regenerative Medicine affiliated faculty members.
The MTF Junior Investigator Award is for researchers attempting to advance allografts, the science of transplantation, and the biological reconstruction of musculoskeletal tissues. Allografts, a type of non-synthetic graft, come from donors other than the patient. They can lead to complications from adverse immune response and the risk of disease transmission. Autografts, non-synthetic grafts taken from the patient's own tissue, usually require a second surgical site and can increase the risk for infection, require extended operating room and recovery times, and increase healthcare expenditures.
According to MTF, many doctors prefer allografts over autografts because of their availability, safety, and readiness for use. However, in both allografts and autografts, the amount of tissue that can be harvested is limited. Synthetic bone graft substitutes offer new therapy options for the treatment of bone defects without the complications associated with non-synthetic grafts.
"Unfortunately, the majority of synthetic bone grafts developed to date are inert and non-degradable which lead to insufficient bone formation, poor integration to the surrounding tissue, long term complications, and the need for prolonged treatment with antibiotics and immunosuppressive therapies," explained Dr. Roy. "This project will test the use of a novel degradable magnesium metal alloy-based bone graft that will lead to complete bone regeneration in a rat calvarial [or skullcap] defect."
Illustration:  Head anatomy lateral view with skull.  Patrick J. Lynch, medical illustrator.  Wikipedia.
Read more…
University of Pittsburgh Swanson School of Engineering News Release