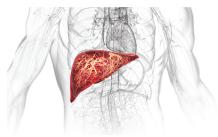 The Pittsburgh Liver Research Center (PLRC) Grant Review Committee has selected the awardees for the 2016-2017 grants. Congratulations to the following McGowan Institute for Regenerative Medicine awardees of the 1-year PLRC Pilot and Feasibility Grants:
PI Bryan Brown, PhD (Department of Bioengineering) and Elizabeth Stahl (Department of Pathology)
Macrophage-Extracellular Matrix Interactions in the Aging Liver—The proposal investigates the role of the extracellular matrix in the changing of origin and functionality of macrophages which have been observed in the liver with age.
PI Alex Soto-Gutierrez, MD, PhD (Department of Pathology), PI James Squires, MD, MS (Department of Pediatrics), and Co-PI Charleen Chu, MD, PhD (Department of Pathology)
Potential of Human Induced Pluripotent Stem Cells in Studies of Progressive Intrahepatic Cholestasis—The goal of the proposed research is to understand the mechanisms that govern the incapacity of hepatocytes to secrete bile in progressive familial intrahepatic cholestasis (PFIC) disorders. This research will improve the understanding of low-gamma glutamyltransferase (GGT) PFIC by providing an optimal platform for modeling and recapitulating key aspects of the disease ultimately providing an opportunity discover insight into mechanisms underlying low-GGT PFIC and serve as a potential to develop and test disease specific novel therapeutics.
Congratulations to all!