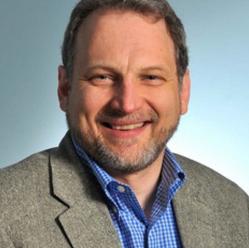 For a few years now, trendy IV (intravenous) spas have been popping up in non-medical facilities promising their clients hydration, more energy, and recovery from hangovers, jet lag, and symptoms of the flu.  But are IV treatments for these reasons safe?
Patt Johnson, Des Moines Register, was looking for an answer to this question and spoke with McGowan Institute for Regenerative Medicine affiliated faculty member John Kellum, MD, Professor in the Departments of Critical Care Medicine (primary), Medicine, Bioengineering, and Clinical and Translational Science at the University of Pittsburgh.  He is also the Director of the Center for Critical Care Nephrology and the Vice-Chair for Research, both appointments in the Department of Critical Care Medicine, and Associate Director for Acute Illness in the Institute for Personalized Medicine at Pitt. Dr. Kellum also serves as an Intensivist at UPMC.
"When I give fluids in the hospital, I do lab testing and based on that decide what fluids are needed," said Dr. Kellum.  If patients are sick enough to seek an IV, they should be going to the doctor, he said.
Dr. Kellum also noted that concierge IV services are generally unnecessary.
"The human body is not designed to take in excess fluids like that," he said. Under appropriate medical supervision, "a liter or so is not unsafe," but is also not wise to do on a consistent basis, he said.
Read more…