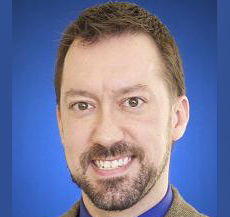 The Chuck Noll Foundation for Brain Injury Research awarded more than $600,000 in grants to five research teams at the University of Pittsburgh, Carnegie Mellon University, and UPMC in its first-year distribution.
Automated detection and suppression of brain tsunamis is the topic of a 3-year study by Pulkit Grover, PhD, Marlene Behrmann, PhD, Michael Tarr, PhD, and Shawn Kelly, PhD, of Carnegie Mellon University, and Jonathan Elmer, MD, and Lori Shutter, MD, of Pitt. The team is looking to develop a concussion monitoring and treatment system.  Dr. Kelly is a McGowan Institute for Regenerative Medicine affiliated faculty member.
The foundation was started in 2016 by the Pittsburgh Steelers with an initial contribution of $1 million and the mission to support continued research and education on brain injuries and treatment of sports-related concussions. Mr. Noll coached the Steelers for 23 years and led the team to four Super Bowl victories.
Read more…